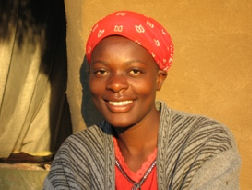 On a trip to Zambia in 2000 Justin Francis spent 2 nights staying with the people of Kawaza – a traditional Kunda village not far from South Luangwa National Park. On the second day the village headman, Jackson, asked to see him. Jackson began a very long and seemingly aimless story about friendship involving various creatures of the forest. He said that during his stay Justin had become a friend of the village, however he finished by saying that this was not enough.
Jackson explained how tourism provided the village with employment, school funds, a clinic, a new well and money for orphans. He asked Justin to go home and tell everyone about Kawaza village and the benefits of tourism.
Not long after Justin quit his job as Head of Marketing at The Body Shop and started an MSc in Responsible Tourism with course director Harold Goodwin. Six months into the course Justin and Harold concluded that change in tourism would be slow until there was a proven demand for more responsible vacations, and that this depended on tourists being easily able to find and buy this type of vacation.
Having (thankfully) missed the height of the dotcom madness responsibletravel.com was launched in April 2001 with backing from a small group of private investors including Anita and Gordon Roddick from The Body Shop. The ambition was to create a profitable international business, and to help re-invent travel and tourism – one of the world's largest industries – for the benefit of travelers, the industry, and local people and conservation.
Initially the site offered just 15 vacations from founding partners Tribes Travel and Discovery Initiatives. Recognising that no travel agent can possibly know all the vacations as well as the experts who run them the site was created to enable travelers to contact carefully pre-screened tour operators and hotel managers directly to make a booking.
Travelers can use the site to find more real, authentic and responsible vacations and to make a booking. They can also read operators responsible travel policies; review how they meet
responsible travel criteria;
see how every trip benefits local people and the environment; and read independently published travelers feedback which is used to help tour companies improve their practices.
One day soon we hope that responsible will become to travel what organic is to food – a well known consumer favourite that is better for people and for the planet.

Take a look at our timeline

Watch Justin's video explaining the inspiration behind the company