Cayman Islands luxury accommodation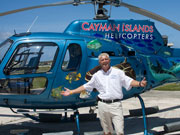 Travelers looking for the luxury experience in the Cayman Islands will find a sophisticated environment in which to indulge. Fine dining, luxury motor yacht excursions, spa therapies and bespoke helicopter trips can all be part of the Cayman travel experience.
With the highest standards of living in the Caribbean and a large proportion of wealthy visitors and residents, the Cayman Islands have established an enviable reputation for providing high end services and accommodation for the North American and European markets alike.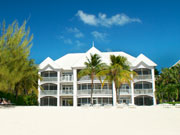 On Grand Cayman many of the most sumptuous properties are privately owned properties available to let – ranging from two bedroom cottages and condominiums fitted out to the highest specification to luxurious family sized villas.
On Seven Mile Beach you could choose a five bedroom four bathroom villa with private pool, its own sunset balcony close to all of the amenities of the area with daily maid service.
Or at Cayman Kai close to Rum Point and the yacht club there is a seven bedroom house with its own boat dock, large entertainment areas including pool, barbecue facilities and a basement pool table. There's even a separate apartment for guests or staff.
Or, you may want the privacy of self contained accommodation with many of the facilities of a hotel. In Cayman's West Bay you can hire a plantation style cottage moments from the sea set in a lush tropical garden set with fruit trees. Open air yoga pavilions, a fitness centre, freshwater swimming pool and private Jacuzzi complete the luxury experience with daily maid service and housekeeping on hand.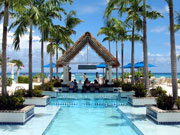 If you want the facilities of a full-service resort – perhaps close to the golf course and the on-site amenities of fine-dining and a luxury spa then you may want a five-star resort at the heart of Seven Mile Beach.
The property offers suites as large as 223 metres², club-house style residences with three bedrooms with access to a club lounge and butler's pantry where staff can prepare private meals.
On Seven Mile Beach there is the luxury option of a 'condominium hotel' – featuring breathtaking three bedroom, three bathroom apartments with full kitchens that will be stocked before you arrive. The property, styled like a private club, has a large pool and an on-site gourmet restaurant with a magnificent wine cellar. Guests can use the fitness centre, underground valet-service parking and personal assistants, nannies, personal chefs and limousine drivers may also be arranged.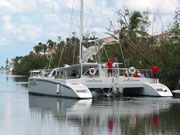 The Sister Islands are less well equipped to cater for the truly luxurious end of the market, although high standard accommodation, private villas and well appointed condominiums are also available. The small size and tranquil atmosphere of Cayman Brac and Little Cayman lend their own sense of luxury to a stay on the islands. For fishermen, divers and watersports enthusiasts there are numerous operators on Grand Cayman who can provide a bespoke, private service with modern state of the art vessels and equipment.
Private diving charters are easily arranged on any of the three islands if you prefer to have your own personal diving guide and boat crew to take you to some of the best sites in the Caribbean.

Cayman Islands self catering accommodation