Snorkelling in the Cayman Islands
Snorkelling in the Cayman Islands is a thrill, and seeing colourful tropical fish, a stingray, turtles or even a Barracuda for the first time up-close is something that many people never forget. The water temperatures in Cayman are reliably warm – with an average sea temperature of 29°C, (going down to a maximum low of 26°C). Snorkelling is fun for the whole family and a wonderful way of awakening children's interest in the marine environment. There are numerous areas around Grand Cayman and the Sister Islands where snorkelers can see plenty of marine life simply by snorkelling from the beach in shallow water.
Boat excursions to the offshore sites are also popular, and offered by many of the diving companies and watersports operators. Many of the diving schools also allow snorkelers on their boats if the sites they are visiting are suitable.
One of the pleasures of snorkelling in the Cayman Islands is that the water is normally very clear, thanks to the absence of rivers and a lack of silt flowing into the sea after it rains. Underwater visibility can extend up to forty metres (more than 100 feet). Many of the best snorkelling sites are free of strong currents and you don't need much in the way of equipment – a mask (with snorkel), fins and your swimsuit! It's important to make sure you have a well-fitting mask and to apply an anti-fogging solution to the inside of the glass so that it doesn't steam up when you're in the water.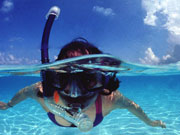 Fins make swimming much, much easier and allow you to keep up with the fish. It's warm enough to snorkel without a wetsuit although you might want to wear one for extra buoyancy and as protection against the sun. A thin 'rash vest' or sun protection suit can also be worn, or just a tee-shirt - but remember that it's very easy to forget that your back and shoulders are exposed to the sun while you're face down in the water marvelling at the fish. Swimmers who are not so confident in the water, or younger children can also wear flotation jackets as a buoyancy aid so that they can relax while snorkelling.
There are a good number of snorkelling sites close to George Town and Seven Mile Beach. Some of the sites allow snorkelers to visit shipwrecks including the Callie which lies around thirty metres from shore. The Callie was sunk in 1944 and, although very broken up, is home to lots of fish and very worthwhile exploring. Other popular sites on Grand Cayman are Cheeseburger Reef, Cemetery Beach Reef and Coral Gardens in the North Sound.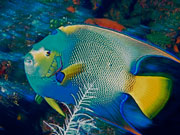 At Smith's Cove just east of George Town, there is snorkelling on the reef and usually a good number of Parrotfish and nice Orange Spotted Coney to be found. At Morritt's Tortuga Club at the East End you can normally find schools of large Tarpon under the jetty.
A recent addition to Grand Cayman's snorkelling attractions is the wreck of the Kittiwake. The Kittiwake is over 250 feet long and was a former U.S. Navy submarine rescue vessel deliberately sunk as an artificial reef in 2011. It's also possible to snorkel on Little Cayman and Cayman Brac – even in the marine park at Bloody Bay and on Jackson Reef. Little Cayman's uninhabited Owen Island is also a good place to try the sport. Although the Sister Islands are famous for their deep walls and wrecks the reef top may be as shallow as only five or six metres. This makes for an exciting snorkelling experience as you can swim over the lip of the reef and peer down into the depths. Most of the snorkelling sites around the Sister Islands are best visited by boat. On the Brac you can take an excursion out to see the spectacular wreck of the Keith Tibbetts, a former Soviet built frigate. Other good snorkel spots on Little Cayman include Hedy's Reef at the south-western end, and Fry Cave, also on the southern side of the island.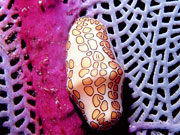 Snorkellers can easily see several types of brightly coloured Parrotfish in the Cayman Islands as well as beautifully coloured Bluehead Wrasse, stunning Queen Angelfish and bright blue Surgeonfish or Tangs.
Children will enjoy finding Cushion Starfish, fat Sea Cucumbers and looking out for Green Turtles which are always a joy to see in the wild. Shoaling Yellowtail Snappers and sleek Silver-Sided Tarpon, richly purpled Creole Wrasse and bizarre looking Trumpetfish are common sights in the shallows.
The Cayman Islands have one of the best preserved reef systems in the Caribbean and a glimpse of the underwater world will become a treasured memory of any visit.

Little Cayman scuba diving

Cayman Brac scuba diving