New Forest country hotel in Lyndhurst, England
"This stylish hotel in Lyndhurst, with heated pool and restaurant, is perfectly positioned for exploring the New Forest. Family and dog friendly, too."
Highlights
Smart, comfy accommodation in Lyndhurst | 36 rooms | Award winning restaurant | Two bars | Courtyard garden | Family and dog friendly | Heated indoor pool | Nordic sauna | In-room therapies and treatments | Open countryside just a few steps away | Car free discounts
Responsible tourism
Responsible tourism: New Forest country hotel in Lyndhurst, England
Environment
Car free discounts - We offer discounted rates to our guests that choose to travel to the New Forest car free. We are committed to helping to reduce the traffic associated with tourism, so if you decide to leave your car behind you will receive 10% off your break rate! All you need to show is your train or coach ticket or push bike on arrival.
We are also close to the routes of the New Forest Tour (Red Route and Green Route). This is an open-top bus experience that has a commentary with information on the history, wildlife and culture of the forest. It's a great way of getting around the forest as well as an environmentally friendly day out. We try to promote the tour wherever possible to our guests.
Resource Efficiency Audit
In order to improve our energy consumption and waste management and disposal we have undergone an environmental audit. The results of this have been invaluable in saving energy and improving the way we dispose of waste.
Monitoring the use of our resources
We monitor the usage of all our resources (water, gas and electricity) to see exactly how much we use and where we can conserve energy.
Use of energy saving bulbs
We are replacing standard light bulbs, wherever possible, with energy saving bulbs, to aid reducing our electricity use.
Laundry
Our Hotels do not wish to compromise the standards of service which we set and supply to our guests, but the gallons of water, use of energy and use of harmful detergents needed to launder our linens increases the impact on our environment. We therefore ask our guests to request a clean supply of bath linens only when they feel it necessary.
Heating
We turn down radiators instead of opening windows to reduce our gas consumption.
Green team
In order to facilitate environmentally friendly policies throughout our group and encourage new ideas for being green we set up a 'Green Team', a group of employees with at least one representative from each hotel.
Future actions and strategies
Expansion of the recycling program
At present we have paper and glass recycling bins at all the hotels. We are currently piloting a food waste scheme at the hotel that we hope to roll out across the four hotels in the near future.
Reduction of energy consumption
In addition to the program we have already initiated by monitoring consumption of our resources, we shall be pursuing further reductions as our consumption patterns become clearer. Any ideas we implement will not result in any inconvenience for our guests or staff.
Community
Our hotels are members of the New Forest Marque. This is a scheme that promotes and supports local producers here in the New Forest. New Forest Marque produce has been reared, caught, produced or processed in the New Forest. One advantage of this is that it enables New Forest Hotels to create a truly distinctive taste of the New Forest. Also, local purchasing supports local communities. As members of the New Forest Marque, by buying from local suppliers, we are helping to contribute to the local economy and job creation and this is something we are very keen to do. Another advantage of buying locally is that it helps to reduce the environmental costs that long distance transport has on our environment in terms of noise and air pollution. In addition to the local element we are instigating a program to reduce packaging by insisting on the use of reusable containers wherever possible and this is something we are working on with our suppliers.
Our hotel also has good community links and is well used and loved by locals and of course by visitors from further afield
Landscape
Our hotel is set within pretty grounds in Lyndhurst which our visitors can use and enjoy.We are also situated within the New Forest National Park, with the open forest just a minute's stroll away, and the reception staff have extensive knowledge of the New Forest, so if you need any advice on local walks or attractions, just ask. We encourage our guests to take advantage of our forest location and to get out and explore all that is on offer within the New Forest National Park, it's stunning!
There is so much to do in the New Forest and the old favourite of walking is very popular for our guests. All trails and tracks are open to the public unless marked, allowing visitors to walk for miles in whatever direction they please, a dog walkers paradise too. Please do take notice of any signs about ground nesting birds in a particular area and any areas that are closed to visitors for any reason. We sell walking and cycling maps at all the hotels' receptions, so if you fancy cycling but don't have your own bike then our staff at our hotel will organise bike hire for you. There are gravel and grass tracks throughout the national park, allowing you to cover great distances every day. Most of the roads in the New Forest have a speed limit of 40mph allowing a more relaxed cycling experience. There are so many cycling routes across the forest which show off some of the prettiest scenery including the heathlands, woods, wildlife and pretty and picturesque villages. We encourage our guests to go out and get active in a way that does not damage the landscape, flora and fauna, by being a responsible visitor.
Popular similar vacations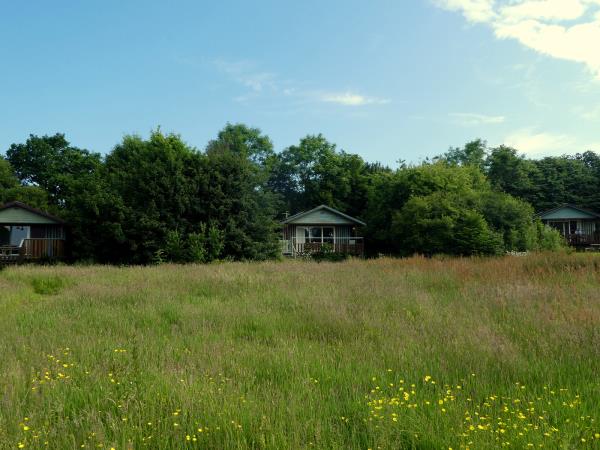 Quirky eco lodges, 1 with Hot Tub, on a Devon nature reserve
From £205 - £810 per accommodation per week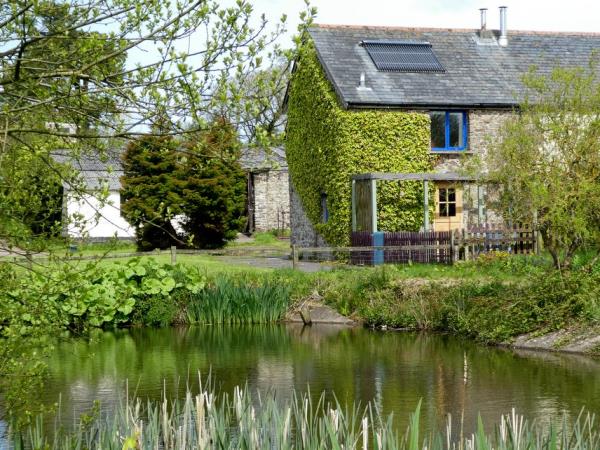 Cottage with lake view & wood burner on Devon nature reserve
From £205 - £590 per week (sleeps 4)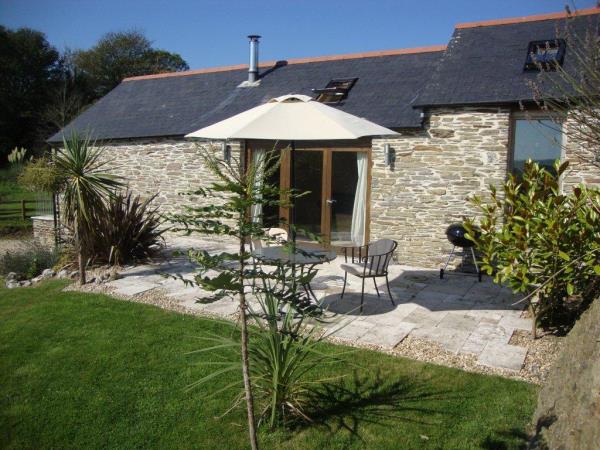 Cottages looking down the valley towards Fowey and the sea
From £125 - £145 per cottage per night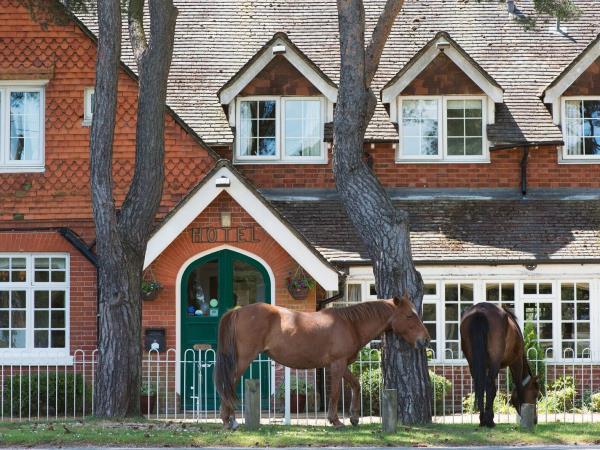 A former coaching inn on the outskirts of Beaulieu
From £57 per person per night