Mango Street Inn, Fort Myers Beach in Florida
Responsible tourism
Responsible tourism: Mango Street Inn, Fort Myers Beach in Florida
Environment
As avid environmentalists consciously doing as much as possible to erase their carbon footprint the owners made becoming a certified "Florida Green Lodge" their first priority. During the renovation of the property, all of the concrete in the centre of the property was removed and replaced with pervious natural decking material to allow for storm water mitigation. Native Florida plants were added to the courtyard area to create a rain garden environment. Rain barrel collection is also used for plant watering. Low flow fixtures and energy efficient lighting is used in all of the guest rooms. Solar panels are installed to assist with outdoor lights. Guests are encouraged to reduce, reuse and recycle. All of the guest rooms are equipped with a guest book that is packed full of eco friendly information. Eco friendly bath products are also made available in all of the rooms.
Actively supporting fair work conditions and fair trade products, the Andre's shun businesses who oppose their environmental and work ethic. Additionally, while not banning this from their property, because of the negative environmental effect and the questionable quality of the water itself, the Andre's discourage the purchase and use of water purchased in bottles.
The building that is now the Inn was a rundown vagrant property when it was purchased in May 2008. After extensive and exhaustive renovation the business was ready for guests in December 2008. It is considered one of the most desirable and respected businesses on Fort Myers Beach.
Community
In 2009, as a council appointed member of the Marine Resources Task Force, Dan lobbied Fort Myers Beach town officials for Beach Recycling. After extensive research for this undertaking, recycling was implemented in 2011. His exceptional environmental ethics and perseverance in this endeavor was rewarded in his nomination and acceptance of the John Mulholland Stewardship Award. This coveted award is given to individuals or businesses that practice good stewardship, recognizing the relationship and responsibilities to protecting natural resources as well as promoting awareness, education and the preservation of the environment. Andre was then appointed to the Fort Myers Beach Town Council where he is currently the Vice Mayor. In his current position he tackled mandatory business recycling. This new effort was unanimously passed in 2014.
As a current member of the Marine Resources Task Force, Tree took on the waffling, years old "Adopt -A Beach" program. The program is currently up and running with many volunteers working as beach ambassadors to educate visitors and locals on beach stewardship.
As members of the Friends of the Matanzass Pass Preserve, Dan and Tree open their Inn once a year for a five course wine dinner to raise money for this beautiful 60 acre pristine area on the beach. Many thousands of dollars have been raised in the last five years from these dinners to assist in the construction of a new Children's Education Centre for the preserve.
Both Dan and Tree are Audubon Bird Stewards.
Dan's current area of focus is fracking. He is working closely with "ReThink Energy Florida" and with the Caulsa chapter of the Sierra Club to bring awareness to this most damaging environmental assault.
Local businesses are supported through recommendation in the guest book available in all rooms. This is full of information about local tours and restaurants and environmentally friendly information.
Popular similar vacations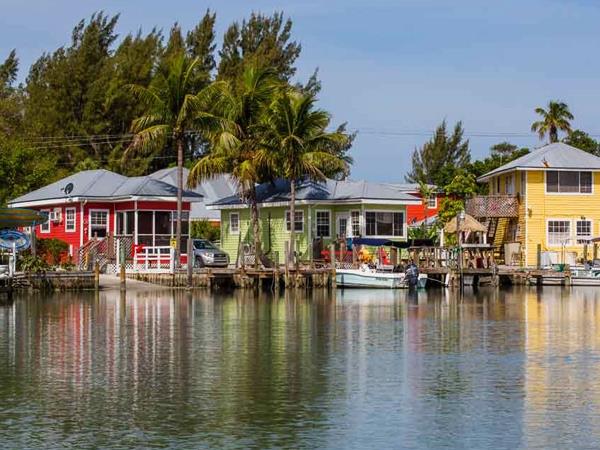 Charming waterview cottages by Gulf of Mexico and sunset bay
From US $119 - US $415 per accommodation per night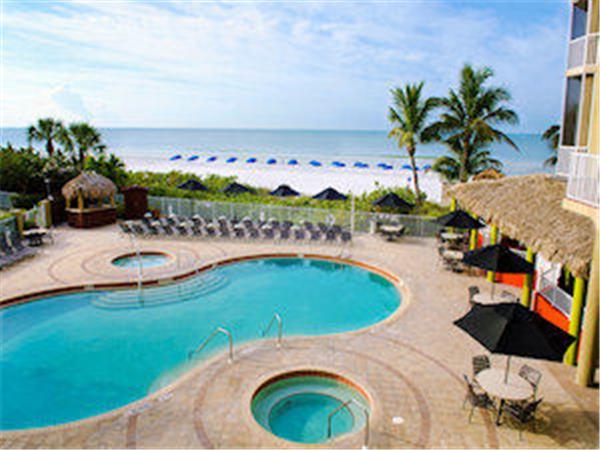 Luxurious all-suite accommodations with beach front location
From US $169 - US $579 per accommodation per night