DiamondHead Resort in Fort Myers Beach, Florida
Responsible tourism
Responsible tourism: DiamondHead Resort in Fort Myers Beach, Florida
Environment
We are proud to say we are one of only two hotels on Fort Myers beach to work with the Florida Green Lodging Program and the only one to hold a two palm rating. Established in 2004 by the Florida Department of Environmental Protection (DEP) the programs main objective is to recognise and reward environmentally consistent lodging. The program is unique in the fact that it covers an all inclusive list of environmental initiatives that are specific to Florida's environment. As well as the standard water conservation measures used in hotels such as towel reuse options and using more efficient water heaters and cooling towers, we use Xeriscaping on the property grounds. Xeriscaped landscapes use up to two thirds less water than regular lawn landscapes therefore making more water available for community uses and the environment. Plants grown through Xeriscaping have requirements appropriate to the local climate and losing water through evaporation and surface run off is limited. In addition to this we also promote plant health by treating restaurant drains with BioOne Microbial Inoculants. We have implemented a number of measures at the hotel to reduce energy consumption and promote efficiency. Thermostats are used throughout our rooms and facilities, set to 78 degrees during turn downs and when facilities are not in use. Appliances such as air conditioning, water coolers and our office equipment (computers, copiers etc.), are Energy Star products, while all lighting used is high efficiency and motion sensitive. Our car park is fully equip for electric car parking while all water coolers are inspected monthly and treated by Cascade water. Strict procedures are followed to reduce waste and keep our environment clean, incorporating clean air practices and reducing water pollution. Recycling Programs are in place for all recyclable materials while collection bins are located in all facilities including staff and guest rooms, kitchens/bars and the poolside. Recycled paper products and trash bags are used in the main kitchen, laundry facilities and all guest rooms while we also have a trash compactor on site to reduce pick-ups. When buying produce we formally request suppliers to reduce packaging and practice "just in time" buying. The Maintenance department uses Bio degreasers for cleaning all walk ways with Ecolab Echo friendly chemicals and cleaners being used in the main restaurant and housekeeping facilities.
Community
We support our neighbours in many ways. Upon arrival, we provide our guests with a check in kit, which includes a coupon sheet containing discounts for activities etc. owned by local vendors. We also have a concierge on site who is our local expert and can give the best recommendations on locally-owned restaurants, shops and activity bases. We have a great relationship with our locals and neighbours and work hard to spread the tourism income to those most in need. We also do our best to promote local vendors on social media to ensure our guests have an exceptional visit and fully get the taste of Fort Myers Beach and all it has to offer. It's very important to build a great relationship with those around us in order to maintain a positive reputation and to give our guests the best experience possible.
For five years running, this Beach Resort has been a proud participant in the American Cancer Society's annual event, Relay for Life. Many of us have been affected by cancer in some way, whether it was a battle of our own or watching a loved one struggle with this life-threatening disease. Through dedication and ongoing fundraising efforts we endeavour to contribute towards finding the cure for cancer.
To express our gratitude to our US Troops we work with the military outreach program, Operation Open Arms. Those serving in combat or foreign duty stations can enjoy a complimentary two-night stay and receive the best rates for any additional nights, providing an unforgettable vacation in the beautiful, sunny Southwest Florida.
Popular similar vacations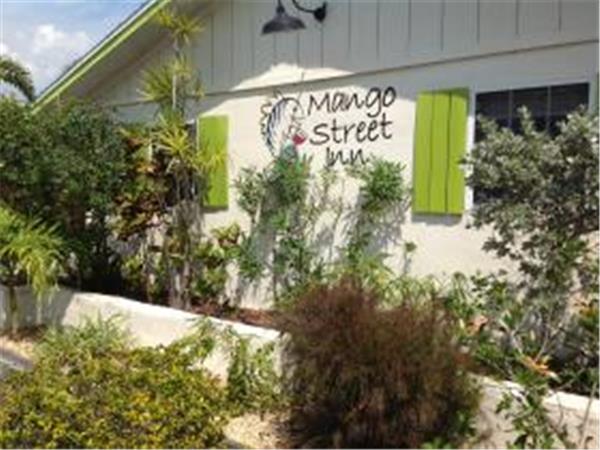 Unique bed and breakfast style inn on Fort Myers Beach
From US $105 - US $225 per accommodation per night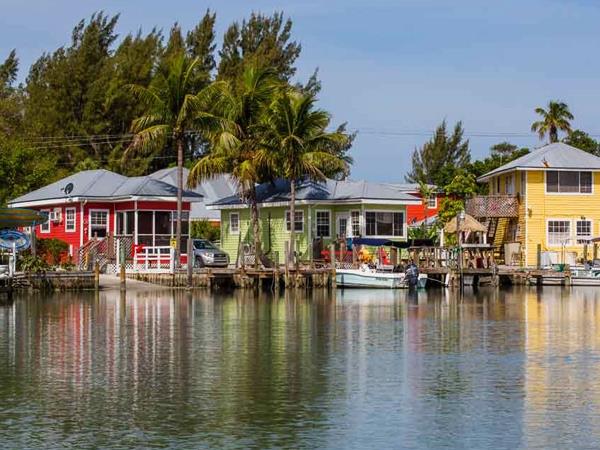 Charming waterview cottages by Gulf of Mexico and sunset bay
From US $119 - US $415 per accommodation per night