Blue Ridge Mountains lodge in North Carolina
Responsible tourism
Responsible tourism: Blue Ridge Mountains lodge in North Carolina
Environment
We are proud to be pro-ecology caretakers of the land. We became the first US members of the Eco Club, and the International Ecotourism Society (TIES) recognize us as a genuine eco-retreat based on our ecological and sound conservation practices.
We have endeavoured to make our entire eco-friendly farm a wildlife sanctuary and it is now a sanctuary for humans and nature alike. Before our arrival the land had been poached and hunted on illegally, which we put a stop to on our arrival. We also diplomatically turned away loggers who offered to clear cut the land. Since we made the area a wildlife sanctuary there are many wild birds, including the migratory indigenous woodpecker, grouse, foxes, racoons, and possum here. The natural population of deer and turkey are wild and free to roam and barely take notice of people nearby. Black bear are around but we border back country so we have only seen two in the seventeen years we have been here. We are also a birder friendly business and part of the North Carolina Birding Trail. Our 92 acre sanctuary is a haven for many birds, many of which can be viewed from your private cabin deck.
No pesticides are used on the farm and there is a limited use of herbicides only to control an invasive species of vine. The deer cannot control it through grazing but we are considering using goats for this purpose, which will in turn fertilise the area. We use locally produced free range chicken duck and guinea fowl eggs from a neighbouring farm. We are planning on introducing our own free range chickens to our green pasture land by the creek.
While building our cabins we made every effort to leave the natural environment undisturbed. We chose to build only six cabins on the 92 acres of the farm as we have been careful not to disturb the hardwood canopy. This lush green canopy keeps the forest cool in the southern heat. We have some very curvy roads on site – a result of designing the roads throughout the property on the remnants of the old logging roads to protect the hardwood canopy. Where this was not possible we tried to maintain the integrity of the canopy by building roads through soft wood areas of the property. We also chose to run the power lines underground as we knew that the alternative of overhead power lines would entail the removal of too many trees. The extra expense of burying our power lines saved overhead clearance and minimal disturbance to canopy near the roads. All our decisions regarding development put the forest first. We also chose to have one single well to supply fresh mountain water to all our cabins as it is not ecologically sustainable to have more.
We built, restored and equipped our property using carefully sourced local materials. Period materials from nearby historic structures that could not be fixed were used to restore the two historic homes on the farm. The building we live in was listed on the National Register of Historic Places after its careful restoration. We sourced building materials, such as stone and trees that we had to cut down, from our own land to construct our log cabins. We also used reclaimed lumber such as logs from a 1800's school house to construct the cabins and beds.
There is no collection of recycling in this area as it is extremely rural but we do encourage guests to take their recyclables to allocated drop offs in town or take it home with them and provide them with bags to enable this.
Community
We provide guests with information about the most attractive and interesting places to visit locally and try to promote economic development by suggesting locally owned restaurants and products. We are in a rural area but recommend our guests use our local town to get provisions from local stores and try out the restaurants to try an promote local economic development. Blue Grass music is very popular in this area and we encourage guests to experience this local cultural attraction. As members of the North Carolina Birding Trail we are part of a guide that links existing bird watching sites across the state while connecting birders with local communities, businesses and other cultural and educational attractions.
We donate nights in the cabins to local small businesses and charity auctions to help support good causes and charities in our area. We also provide discounts for cabins and a welcome basket for those serving in the military. Arthur is on the local Historic House Committee, helping to preserve our cultural heritage.
Popular similar vacations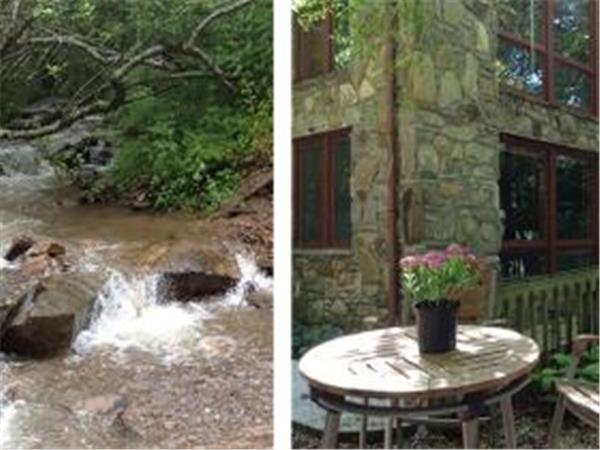 Secluded nature retreat vacation home in the Smoky Mountains
From US $35 - US $65 per person per night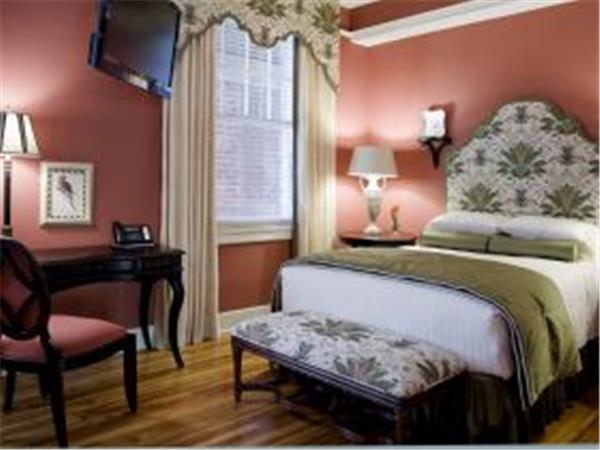 Boutique bed and breakfast in historic building in Durham
From US $210 - US $315 per accommodation per night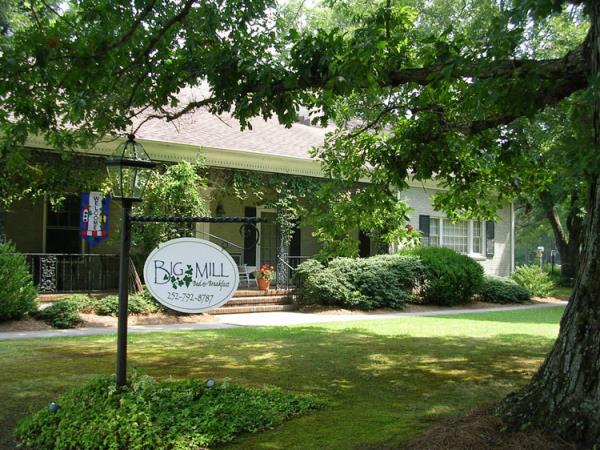 Original farmstead lodging amid acres of farmland and forest
From US $89 - US $250 per accommodation per night