Eco hostel in Lisbon, Portugal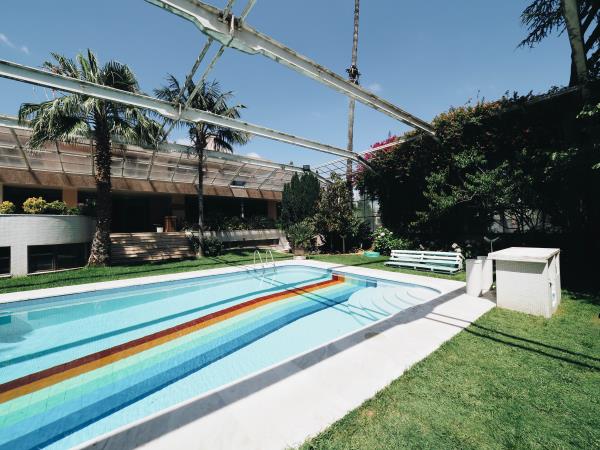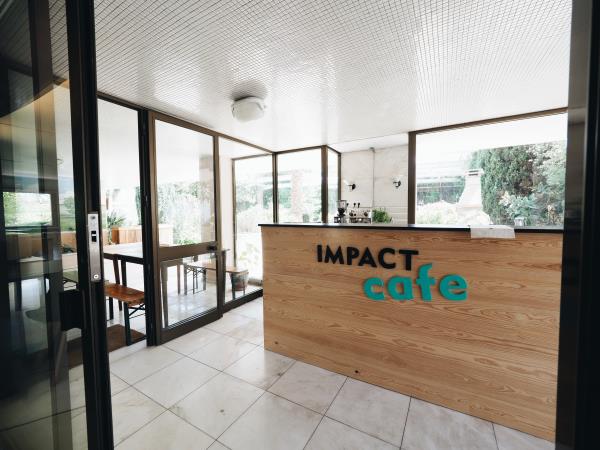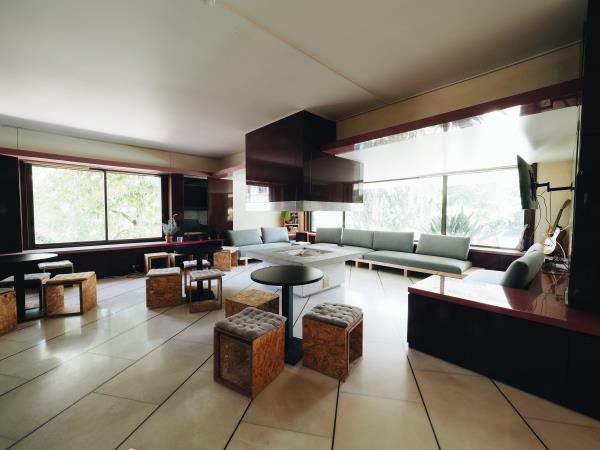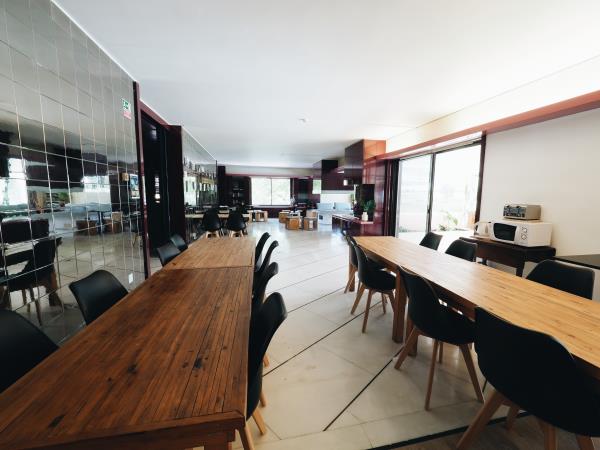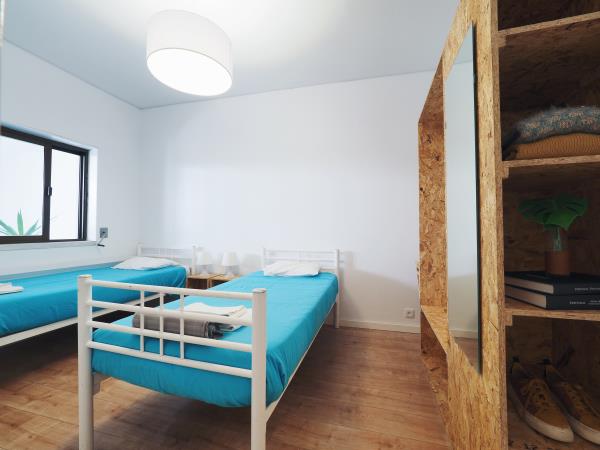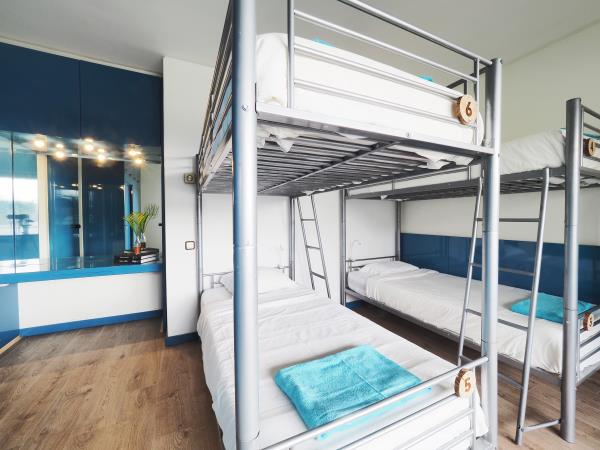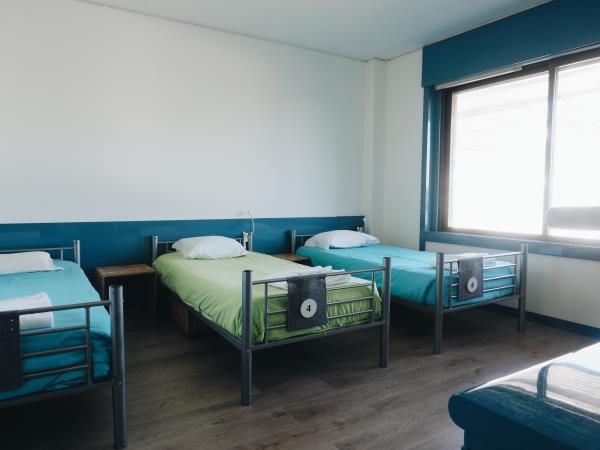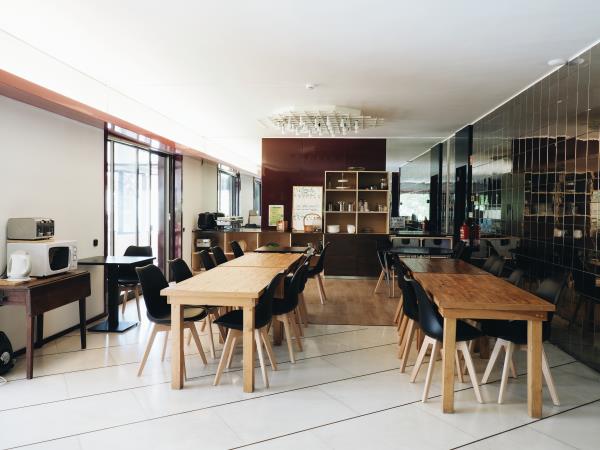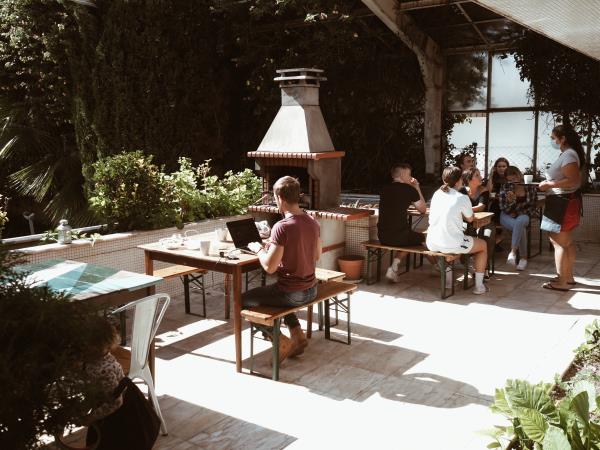 €

10
To
€

75
per accommodation per night
Description of Eco hostel in Lisbon, Portugal
Vacation information
SINGLE USE PLASTIC-FREE:
When we think of hostel accommodation, budget is often the first thing that springs to mind but we wanted to create affordable accommodation which was also sustainable and environmentally progressive. Our accommodation is the first really sustainable hostel accommodation in Lisbon and it is completely single-use plastic free.
PRESERVING FOOD:
We buy in bulk from local producers who do not cover their foods in plastic packaging – this also helps to reduce transport miles. We also where possible use vegetables and plants from our garden to produce the food on offer at the hostel.
All our plates, cutlery and cups are glass or ceramic. We store produce from our kitchens in glass jars, including tea, coffee,sugar, etc.
For some products, like milk, we are still researching suppliers that can deliver their products in a jar rather than a plastic package. We compensate this by shredding all the plastic so later we can transform it into new products.
WATER BOTTLES:
We have two big glass containers that have juice and water from which clients can refill their water bottles. We have a zero waste shop where our guests can buy reusable water bottles. We also encourage them to bring their own bottles with them.
BAGS:
We have several big bags available for our guests to go shopping. These bags are reusable plastic bags available at any time in their kitchen. If they wish to bring their own cotton versions, even better.
IN THE ROOMS:
The furniture in the hostel rooms is made from upcycled old furniture and wooden waste.
By law, in Portugal, we can't provide bar soaps at the toilets, for hygiene reasons. We do however refill the liquid soap dispensers with ecological biodegradable soap that we buy in big containers. We do not provide plastic bottles, cups or anything like that. All the toilet paper is recycled.
RUBBISH:
Zero waste is important to us and we aim to achieve this at the hostel.
When the time does come to recycle a plastic item at the hostel, we have created a project whereby our visitors help us to transform the plastic waste into new products like plates, cups or bottles which will then be used again by clients on their stay closing the plastic waste cycle.
We have three specialist machines for breaking down and transforming plastic waste:
1. Plastic shreding: Breaks down the plastic in little peaces. This machine is powered only by a bike that guests use so they are part of the process.
2. Filament transformation: It transforms the previous little plastic pieces into a unique filament through heat.
3. 3D printer: It transforms the filament into a product that we define. We always choose objects we can use on the daily operation of the hostel and the guests can use.
EDUCATION:
Education is a big part of what we do at the hostel and skill/tip sharing is part of the group activities we run. Each month we implement a new environmental projects which helps us to idea share and keep things innovative.
We have tips on the walls where we promote free upcycling workshops so guests can learn about recycling plastic and we expressly show them how we are single-use plastic free.
Our team is very passionate about sustainability. We follow different sustainability trends around the world and innovative projects being implemented across different industries. However, we felt there was not enough being done in the Portugal tourism sector and we decided that it was time for us to take that step forward.

Sticking point:
The bin bag in the bathroom is currently plastic (only in the bathrooms - not anywhere else). We are looking for alternatives and will be updating Responsible Travel on our this.
Responsible Travel
As the pioneers of responsible tourism, we've screened this (and every) vacation so that you can travel knowing it will help support the places and people that you visit, and the planet. Read how below.
Planet
This hostel was designed to be a flagship for sustainability both in Portugal, and the world's hostelling community.

We have developed innovative projects based on circular economy and in partnership with local environmental non-profits. These projects are integrated into the very basis of the way the hostel works. The waste cycle is almost closed as we buy in bulk from local producers to reduce plastic and other materials waste. We also have an innovative project, in which the clients are involved, to transform the plastic waste into new products, like plates, cups or bottles, that will then be used again by the clients on their stay closing the waste cycle. The same happens in the food cycle, as the food waste will be composted by worms to produce enriched soil for our vertical garden. The eatable plants will then be used on the meals offered to the clients, closing the food waste cycle.

We make an everyday effort to rethink our operation to reduce our carbon footprint.

Moreover, the room furniture was made from upcycling of old furniture and wooden waste, we sell zero-waste products at our sustainable shop, we only use ecologic and biodegradable cleaning products, we print using soy ink among many other projects.

Every month we implement new environmental projects to innovate!
People
We made a promise to the local community and to the beneficiaries of our non-profit partners to create projects that would support them.

Every client that stays with us is offered with a free yoga class three times a week. We also organize one free class a week to everyone from the neighborhood who wants to join us.

We offer free rooms to underprivileged people supported by institutions, namely the families of children getting cancer treatments at the hospital. We can offer up to 100 nights a month.

Our food excess is donated to a food bank supporting 300 local families. Our Social shop sells products made by disabled people. Our terrace offers a variety of free events such as animal adoption fairs, upcycling workshops, swap markets, social partners fundraising, among many other sustainability-related events.

We promote culture! We also created an art gallery for changemakers and people from our social non-profit partners.

And you can also be part of it, as there is much more available for you to experience at our hostel! Donate something, volunteer your time, learn new skills on our zero waste workshops, compensate your flight emissions, bike to transform plastic into new products among many other opportunities!
Popular similar vacations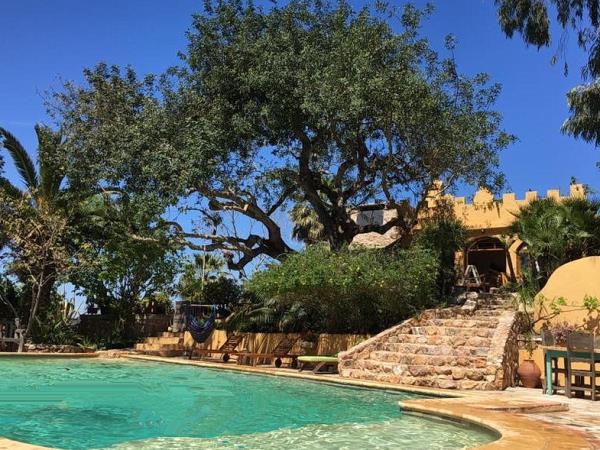 From €65 - €265 per accommodation per night
Enchanting agrotourism on 6 ha rural estate close to beach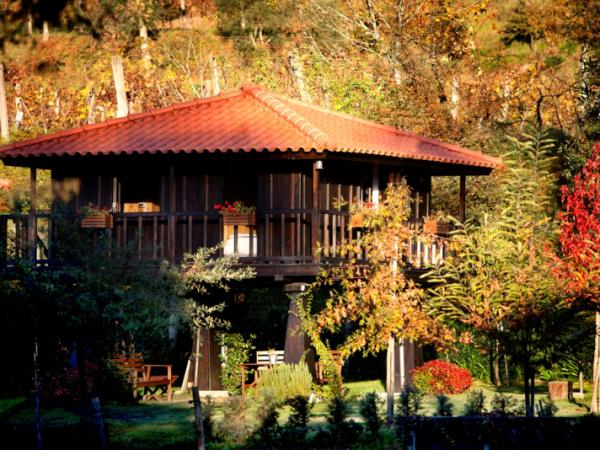 From €80 - €95 per accommodation per night (sleeps 2)
In the middle of the Geres National Park in North Portugal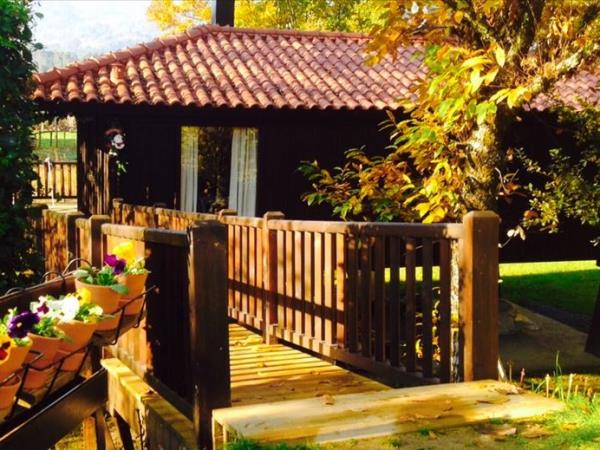 From €150 - €180 per accommodation per night
Treehouse in National Park Peneda Geres, Northern Portugal