Maldives luxury beach resort
Responsible tourism
Maldives luxury beach resort
Carbon reduction
Your vacation will help support local people and conservation. We must also reduce CO2. Learn about the CO2 emissions of this vacation and how to reduce them.
Environment
The Banyan Tree Vabbinfaru organizes and conducts community cleanups, roughly one each quarter, with the aim being to educate local communities of the importance of effectively managing and reducing their waste, including better recycling - a major problem for many Maldivian islands that lack adequate facilities. Locals are encouraged to participate in the cleanup and by doing so, we hope to increase their understanding of the potential negative impacts waste (particularly plastic pollution) has on the environment, the wildlife and their own health.


We also have a Conservation & Restoration programme I place which involves:
• Looking after local reefs - Coral predator removal and annual monitoring
• National coral reef monitoring protocols
• Hosted the National science symposium
• Scientific advisory committee for governmental ministry
• Beach cleanups – trash removal
• Community cleanups – raise awareness and trash removal
• Plastic waste awareness – promote Parley of the seas (local recycling initiative)
• Coral planting – to restore damaged reefs (15,854 corals since 2001)
• Citizen science (marine megafauna)
• Shark conservation – monitor the impact of the national shark fishing ban
• Turtle conservation and head start program (now on hold) – identify nesting areas and survival
• Tree planting – 270 on Ukulhas, 650 on Omadhoo, 500 Gaadhifushi (fruit and other trees)


The Banyan Tree Vabbinfaru supports many key annual events, such as International Women's Day, World Health Day, World Biodiversity Day and World Environment Day, and for each hosts its own set of activities that normally include both a physical activity, such as beach cleanup, and an educational opportunity, such as an informative presentation. The objective of every event is to raise awareness of the intended topic, such as climate change or gender equality, and to strengthen understanding of both the issue and the possible solutions to it.
Community
Banyan Tree Vabbinfaru follows a unique concept of social responsibility, engaging and connecting its guests and associates with initiatives aimed at both embracing the local environment and empowering people within the local community. In order to develop local capacity, the majority of staff employed by the resort are local Maldivians, and are provided with comprehensive training and wide-scope opportunity for developing their careers. As result, employee satisfaction and retention are very high (over 40% of staff having over 10 years of service with the property).

Activities and events, whether weekly, monthly, quarterly or seasonal, aim to address one or more of our main overarching objectives, such as promoting good health and wellbeing; combatting societal poverty and inequality; better access to quality education and increased learning and awareness of important social and environmental topical issues; and strengthening local conservation endeavors by both direct participation, and by growing understanding of the importance and necessity for restoring and protecting the local environment. By focusing on such objectives, Banyan Tree Vabbinfaru hopes to encourage responsible travel and represent a benchmark that other properties and businesses in the Maldives might follow, with regards to the international call to address sustainable development goals, from within the tourism and hospitality private sectors.

Continuous research, communication and engagement with local communities ensures that all Banyan Tree Vabbinfaru's activities and events address the direct needs and immediate requirements of our local communities. This means activities and events can be specifically tailored to ensure they contribute the greatest impact. As an example, our annual associate blood donations are targeted towards Thalassemia, which is a major health issue within the Maldives. Many of our activities focus on the conservation of coral reefs, because they provide vital sources of food and nutrition for Maldivians; act as coastal barriers against island erosion, which is a major threat in the Maldives; and are fundamental to the success of the Maldives' major commercial industries, fisheries and tourism.

The Banyan Tree Marine Lab, based on Vabbinfaru, uniquely only employs local Maldivians into its Marine Environment Officer (MEO) and Corporate Social Responsibility (CSR) Champion roles. MEOs and CSR Champions play a critical role in maintaining the health of the island's house reef, providing educational outreach to guests and associates in the form of presentations and talks, and engaging guests with the importance of marine conservation in the Maldives via activities such as citizen science, guided snorkeling and reef cleanups. Our MEOs and CSR Champions act as both mediators and social and environmental ambassadors within their local communities, attracting support and promoting better attitudes towards concerns such as waste management, higher education, environmental conservation, healthy living and cultural pride. Our own Maldivian themed nights aim to promote cultural awareness about the Maldives to guests and expatriate associates, serving traditional cuisine and hosting a local 'Bodu-beru' performance. Based upon demand, a special guest presentation is also provided, detailing Maldivian history and culture.

The Banyan Tree Marine Lab harbors a special relationship with the Maldives National University (MNU). Regular internships are offered to students studying the Environmental Science bachelor degree at MNU, which provides invaluable experience working as part of a marine lab, assisting international visiting scientists with research, supporting the MEOs with daily tasks and participating in the lab's conservation efforts, as well as allowing keen candidates the opportunity to develop and conduct their own research objectives, contributing towards their own study focus areas. The Marine Lab recently started a scholarship scheme with MNU, under the Banyan Tree Global Foundation's 'Seedlings' programme; offering merit-based scholarships to high performing individuals hoping to study Environmental Sciences.
Popular similar vacations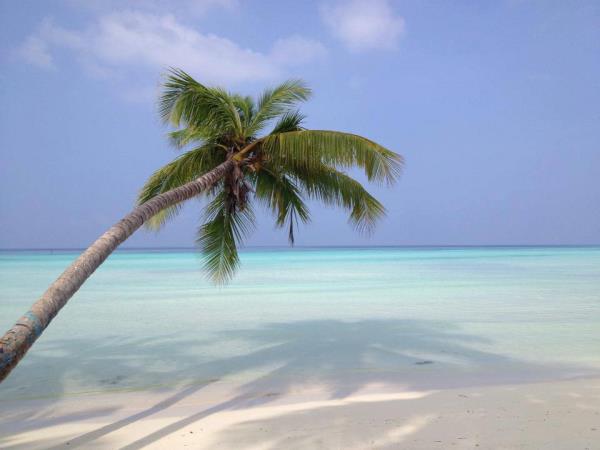 Boutique hotel on the local island of Gan, Laamu Atoll
From US $1949 - US $2295 per room per week (sleeps 2)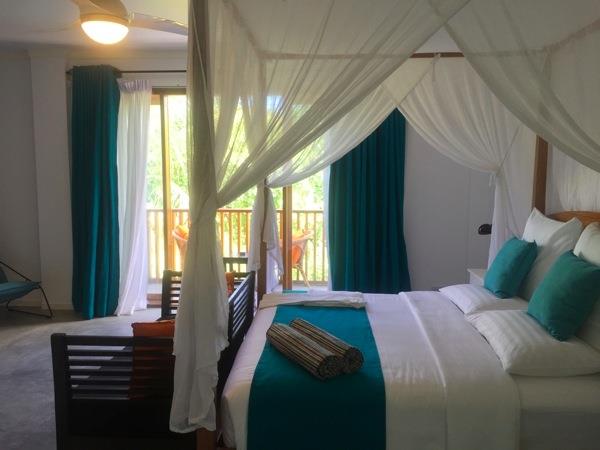 Maldives All Inclusive dive hotel built by divers for divers
From US $999 - US $1299 per person per week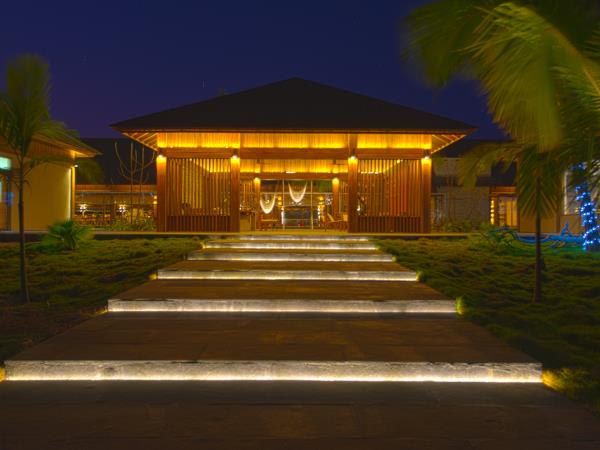 Boutique Eco resort on the shore of a turquoise lagoon
From US $999 - US $1499 per week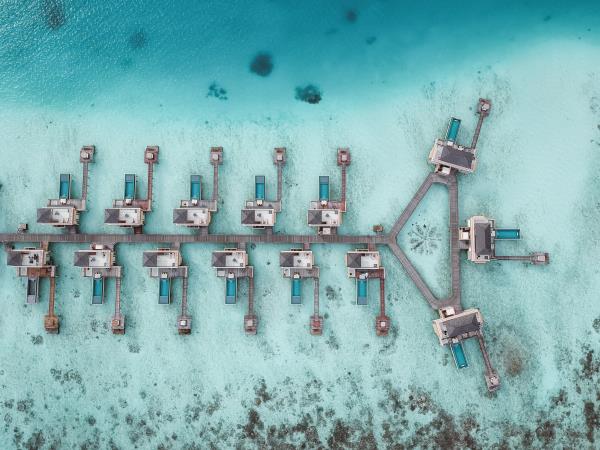 A Tropical Sanctuary Awaits
From US $250 - US $3000 per accommodation per night