Responsible tourism
Responsible tourism: Cafe Tissardmine
Environment
The desert is a delicate and subtle environment. On the surface it appears desolate and empty, devoid of life but if one looks closely, there are myriad lifeforms working together for survival, including the people who share the land. Plants can lay dormant until they spring into life after a good (and rare) rain. Animals that inhabit the desert are generally nocturnal, choosing to hunt and scavenge in the cooler hours. Many people of the land are nomads, traveling from place to place to find the food to feed their herds of goats, sheep and camels. The introduction of tourism to this region has had a remarkable effect on this balance and the way of life for many here.
At Cafe Tissardmine we offer berber hospitality in the berber way, we conserve water, are totally solar powered and use wood for cooking and the embers for heating afterwards. We try and reduce rubbish as much as we can and ask visitors to be mindful of what they bring into the region. Plastic bottles are an issue all over developing nations where the water supply is not potable, we bring in water in large containers and ask visitors to bring their own reusable water bottle for refilling.
Community
As one of the few businesses in the area, we provide employment for many locals through our need for services such as laundry, bread making, building and cooking.
At present we do not directly support any charities but we do work with the local association that works for the benefit of the community. Our current project is dealing with waste management in the village.
We hope that visitors to our area will respect it's beauty, isolation and the community that lives there. We ask only that…
whatever rubbish you bring in, please take away with you (the most rubbish that is generated is through packaging
you bring a refillable water bottle (the 2nd greatest amount of rubbish created is from empty bottled water containers)
you don't give sweets or money to the children - their dental hygiene is wanting and giving money encourages a dependent mentality.
you are respectful of the culture and practices in the area, for example public displays of physical affection can cause embarrassment and showing a lot of bare flesh (especially bellies, legs and shoulders), also causes discomfort.
Popular similar vacations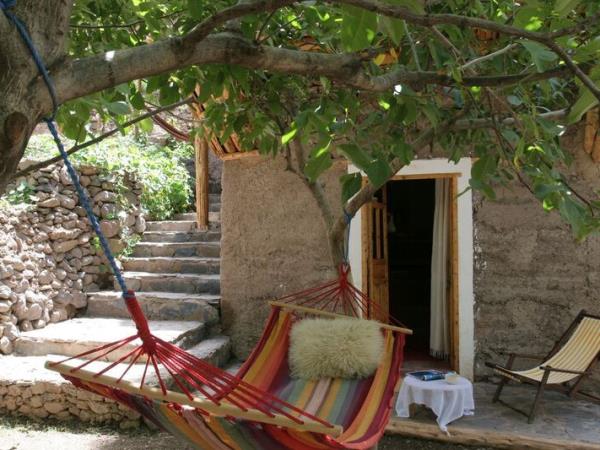 Berber guesthouse in the mountains
From £30 - £40 per person per night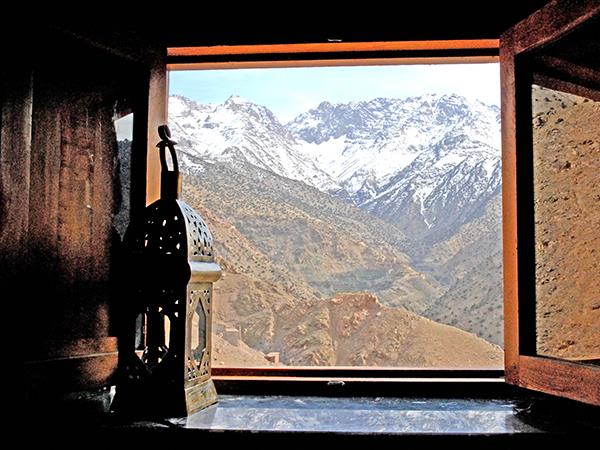 High Atlas Trekking Lodge in the beautiful Azzaden Valley
From €200 per room per night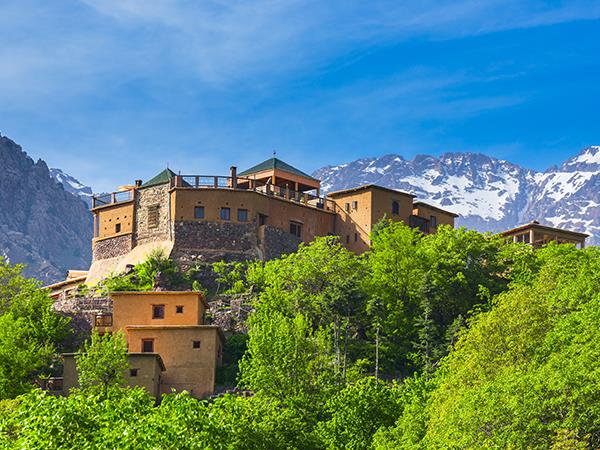 Peace and quiet only 40 miles from Marrakech
From €70 - €225 per person per night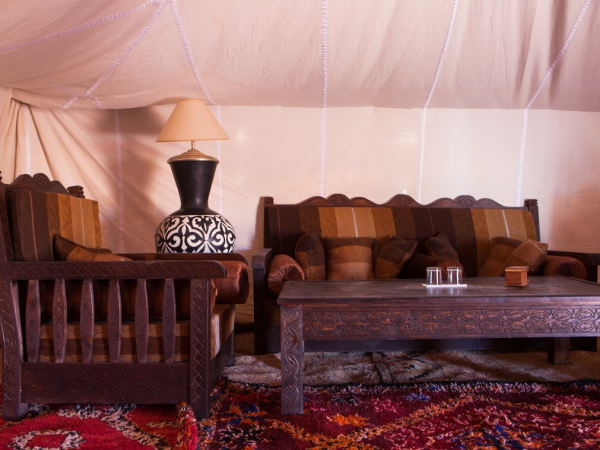 Glamping in Moroccan desert king tents suited for sultans
From Dirham 4000 - Dirham 5000 per accommodation per night