Justin's Travels: Gathering the reindeer in Roros, Norway
by Justin Francis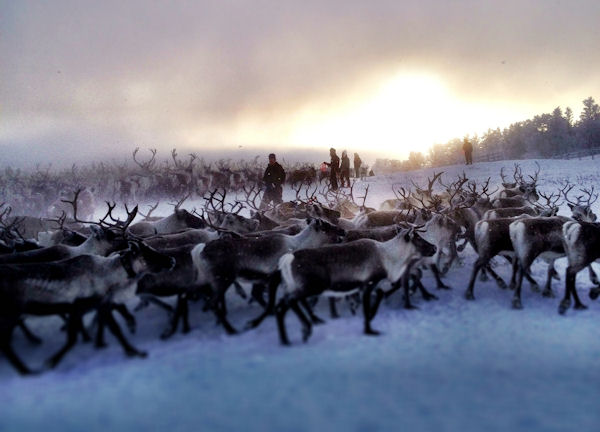 Photo by Destination RÝros
RÝros has several claims to fame. Its first is that itís a World Heritage site, a former mining town thatís retained nearly all its lovely old wooden buildings. Itís like one of those movies where time stood still. The second is that they are proud to be one of the coldest towns in Norway. School kids play outdoors at lunchtime until it reaches -30 degrees.
I had been invited to speak about responsible tourism at an event hosted by the tourist board, and banged on about authenticity. At lunch I was sat next to a journalist who took a call then leaned over conspiratorially - Ďyou need to leave now, Iíve just heard the Sami have decided todayís the day to round up their Reindeer, a once a year event, itís not a tourist thing but you should see ití.

Left - Photo by Destination RÝros, credit Magne Haugom. Right - Photo by Destination RÝros
So, my wife and I set off in a 4WD with one of the junior tourist board people, whose lifetime ambition had been to see this. We drove down winding roads through a perfect white snowscape hoping to somehow locate the Sami. Every single thing was covered in perfect icing sugar-like snow. We rounded a corner and there it was. Thousands of Reindeer storming through the landscape in a vast herd pursued by Sami on skidoos; some in traditional skin coats, some in modern gear.
The reindeer were herded into a giant pen, where they started to circle, faster and faster kicking up snow and dust. Eventually all we could see was a swirling mass of horns and startled eyes. We were ignored by the Sami, who were focussed on their jobs, which is sometimes just how I like it Ė this wasnít a show for tourists but something important and ancient to their culture.
I couldnít help think that it was huge privilege to see it.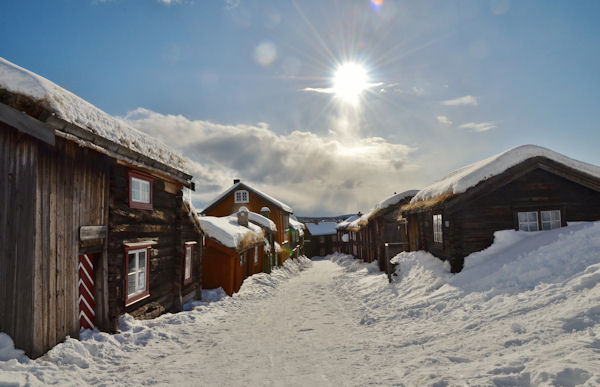 Sleggveien, RÝros. Photo by Destination RÝros, credit Finn Nilsen
Find your own arctic adventure - discover our
winter vacations
Read more articles on our
blog