Quarantining for longer? Travel for longer
Quarantine and self-isolation rules across the world will, quite rightly, be here to stay until Covid-19 vaccinations are widespread. But what if we looked at this moment as a chance to rethink our travel habits?
The UK government
recently announced
that travelers arriving from "Covid-19 hotspots" will have to quarantine in hotels. The rules are unclear right now, but one thing is for sure: even when it's safe to travel again, quarantines and self-isolation will be around for a while – whether that's in your home country or in the country you're traveling to.
Quarantines are necessary for public health while Covid-19 vaccinations aren't yet widespread, but they're tough for travel. A period of self-isolating in a hotel or at home might be okay or awful, depending on your circumstances. Short breaks aren't really possible when you spend twice as long isolating.
But these travel restrictions do give us the chance to rethink our travel habits. Flying less and staying longer are two of the best things that travelers can do for themselves, local people and the planet – pandemic or no pandemic. A week in isolation doesn't sound nearly so bad when it gives you the chance to
support wild gorilla conservation
, explore the hiking trails and culture of
Cape Verde
, voyage to
Antarctica or the Arctic
, or volunteer with sea turtles.
In fact, alongside balancing out time spent in isolation, there are many perks to flying less and staying longer…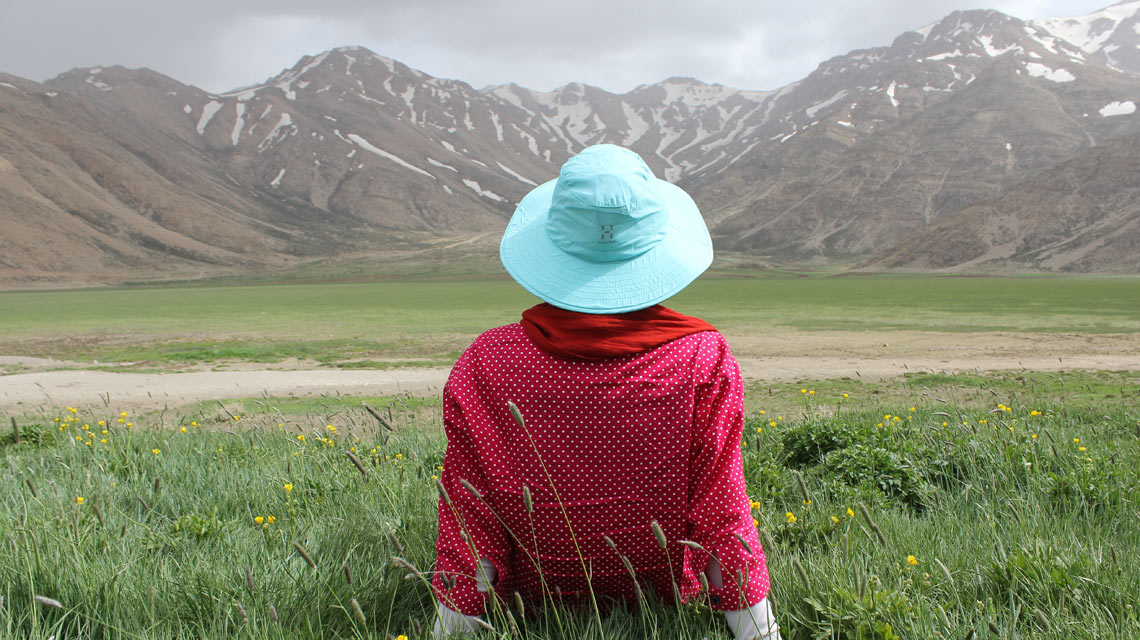 1. Longer vacations are better vacations
The best vacations are longer, allowing you to take the time to connect with your surroundings and the people you meet.
Wander instead of rush around a city, before hiking, biking, sailing or catching a train into the surrounding wine regions and islands. More time on a wildlife vacation means more chances of seeing a tiger, blue whale or grizzly bear. You'll have the chance to go back to that amazing tamale stall, spend more time with inspiring park rangers and B&B owners, and still have a day or two in hand for salsa lessons or a landscape painting workshop, if that's your bag.
Most importantly, the longer you stay in a place, the more positive your impact is as a tourist, whether that's thanks to spending money in more shops and restaurants, or by hiring local guides for six days instead of three.
Time isn't always on our side. Work rotas, personal commitments and budgets limit how long we can travel for – but if we use this limited allowance to go for as long as we can, we end up flying less each year without feeling like we're going without.
2. Longer vacations help slow the climate crisis
CO² emissions are one of the biggest contributors to climate change. The more of this heat-trapping gas we put into the atmosphere, the more we accelerate the climate crisis – and traveling by plane is one of the most carbon-heavy modes of transport. On average,
a flight from the UK to Croatia
creates 288g of CO² per passenger per kilometre. Compare that with 14g for trains.
Flying less and staying longer significantly reduces our carbon output. Many global warming stats seem frighteningly out of our control, but deciding to fly less is a positive action we can make right now.
Plus,
rail travel
is an exciting alternative to flying, not just a last-ditch attempt to cut our travel emissions. Once you realise how easy and exciting rail travel can be, you'll wonder why you ever spent hours navigating the parking, security, duty-free plazas and gates at airports when you could've simply been stepping into a city center train station and boarding a train that will deliver you to another city center: perhaps Paris, Amsterdam or Barcelona. The journey becomes part of the adventure.
3. Longer vacations give us the chance for a once-in-a-lifetime adventure
Lots of travelers have spent the last year dreaming of getting away, carefully saving up what they didn't spend in 2020 for a trip they've always wanted to do in 2021 and 2022. It might be a three-week cruise to
Antarctica
. Taking on the
Inca Trail
or climbing to
Everest Base Camp
. Overlanding from
Cape Town to Victoria Falls
or crossing continents on the
Trans Siberian Railway
. Some of the greatest adventures on our planet require time – and if you've got the time, they're worth the quarantine.