Travel trends for 2019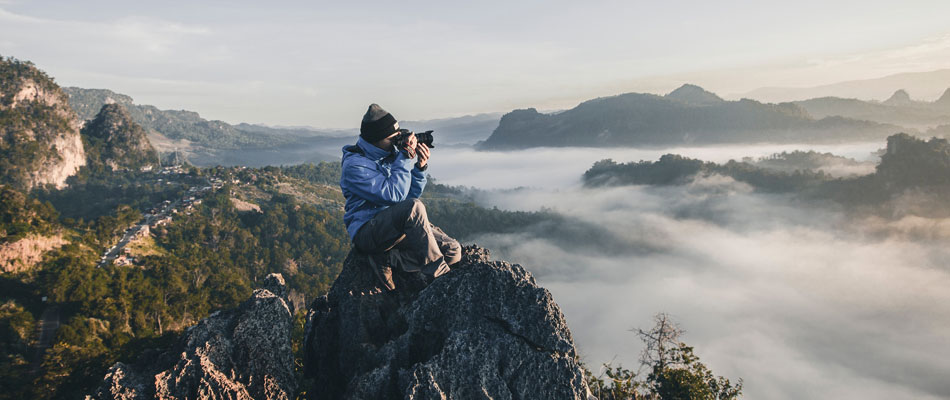 As the year draws to a close, one thing is as certain as sprouts at Christmas – industry bods and media know-alls will start predicting trends for 2019. We at Responsible Travel aren't averse to a spot of crystal ball gazing either, and our close ties to the expert travel companies we work with and with our customers gives us a unique insight into trends in travel.
Already, there are predictions of a more conscious, responsible tourism coming to the fore in 2019. We're delighted by this. It's something we've been championing for almost two decades – hence our name. Our aim has always been to create a more caring tourism industry, by connecting travelers with an authentic, exciting and alternative vacation experience, which positively impacts and benefits communities, cultures and conservation. So we're excited and encouraged to see the wider industry embracing this idea. As for our other predictions for 2019? They don't make for such a palatable read, but where possible, we've suggested the silver lining to 2019's travel clouds.
Overtourism is going to get worse
Overtourism is not a new problem, and we have highlighted it extensively, via various media – you can find out more on our
overtourism hub
. We predict that the local backlash to overtourism will continue to gain momentum. Overtourism protests look set to continue as local residents stop asking 'what can we do for tourism?' and start asking 'what can tourism do for us?' As part of the answer to the latter, we predict that tourism taxes will become commonplace.
Large cruise ships are a key driver of overtourism, since they disgorge thousands of passengers a day into cities such as Venice, who swamp the streets but bring little financial gain to the local economy. Happily, we predict more growth in
small ship cruises
– the sustainable alternative to cruises on giant, polluting liners – which allow their passengers to reach smaller islands and ports, and experience local life without stamping all over it.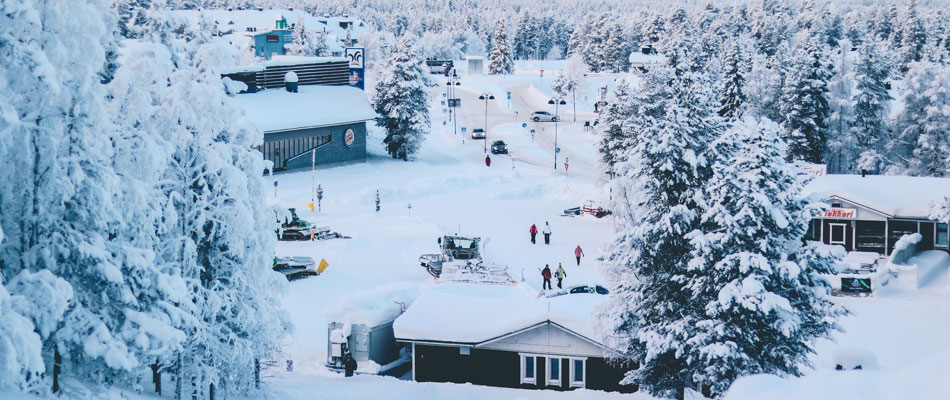 Climate change & electric planes
In 2019, climate change will directly influence where people travel, with southern Europe becoming too hot to handle for many. Temperatures regularly exceed 40°C here in July and August, which means that families may start to look elsewhere for their summer vacation. As a result,
Scandinavia
is set to become an alternative family destination, thanks to its milder summers, wide open spaces and abundance of outdoor activities to enjoy.
Climate change will also impact winter breaks. Snowfall is no longer guaranteed for the duration of the ski season in more southerly destinations such as the Alps, which prompts many resorts to manufacture environmentally damaging
fake snow
. Again, Scandinavia and in particular Lapland offers an alternative
winter vacation
destination – lashings of snow and numerous winter activities to enjoy, from husky sledding, to cross country skiing and snowshoeing, all through pristine winter landscapes.
Drought will be another issue that raises its head through 2019. Severe water shortages will become much more common, with the water shortages experienced by Cape Town in 2018 acting as the canary in the coalmine as more destinations are affected by extreme drought and the threat of Day Zero.
When it comes to electric planes, Norwegian's commitment to fly them to all short haul destinations by 2040 may come under fire in 2019. It's a huge step in the right direction, but too far ahead in the future to be a real solution to current crises. We predict that airlines will come under pressure from activists to make flight by electric planes happen much sooner.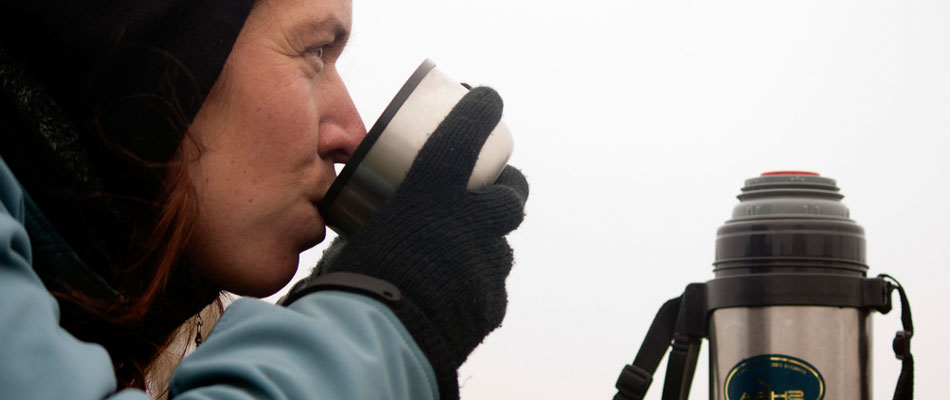 Single use plastic
We are also hopeful that the ongoing issue of plastic pollution will rise higher and higher up the global consciousness in 2019, and create positive, grass-roots change. We expect to see travelers becoming increasingly intolerant of
single use plastics
, mounting a tourism rebellion, by highlighting their use to tourism providers, giving back unnecessary plastics and urging change. Traveling consciously will rise, with individuals taking small but vital steps to chip away at the prevalence of single use plastics – bringing their own water bottles for refilling rather than using plastic bottles, for example, and packing fabric shopping bags rather than using plastic bags supplied by retailers. We also hope to see a growing number of
single use plastic-free vacations
available.
Accessible tourism
We believe that
accessible tourism
will go from strength to strength, vacation companies work harder to welcome travelers who previously were held back from fulfilling their travel ambitions, because of special needs that, it turns out, are often really easy to meet. Too many tourism businesses have taken too long to get serious about accessibility issues, but things are definitely improving.
At Responsible Travel we want to see a world where destinations and experiences are open to everyone regardless of their abilities. From touring temples in Japan to seeing the Big Five in South Africa, if you're up to the challenge, increasingly, there's a trip to help you meet it. There are a growing number of vacations that are designed for travelers in
wheelchairs
, and we predict that Egypt will become something of an accessible tourism hero, with
wheelchair accessible Nile cruises
and cultural tours a brilliant option.
The One for One idea comes to tourism
We're also excited by the prediction that the 'One for One' idea will have its moment in tourism, challenging its inherent inequality and making world heritage sites, national parks, museums and simply the seaside available to the local people no matter their economic status; local people who may not have been able to access or enjoy them before. We are delighted that our pioneering
Trip for a Trip scheme
has been copied and grown by two huge tour operators in the UK, Exodus and Tui Cares Foundation. Trip for a Trip was set up to tackle inequality at the heart of the tourism industry. We offer every customer the chance to give back, at no extra cost. They can choose to send a disadvantaged child or young person on a day trip, every time they book a vacation with us. We're asking the travel industry to follow our lead – and optimistic that its key players will.
More screen time can mean less me time
We would love to predict that travelers will start leaving their phone at home, or at least in their accommodation, as they consciously opt to immerse themselves in the sights, sounds and local life of the country they're visiting. Sadly, while we can't accurately predict the future, we can say with some conviction that it ain't gonna happen.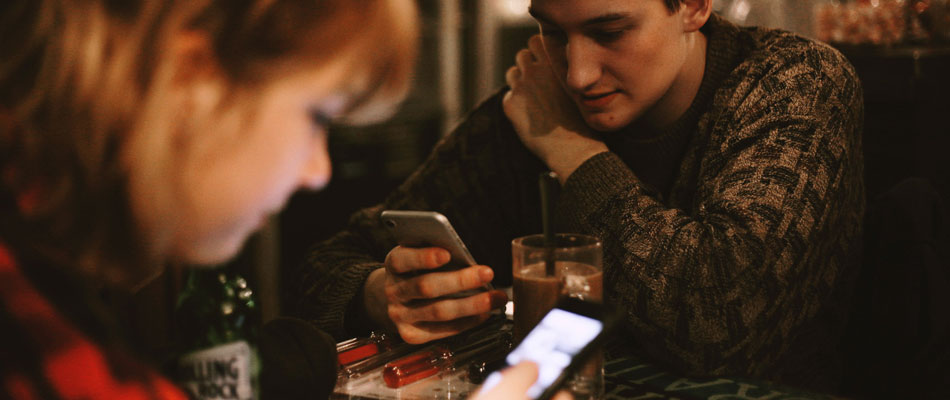 Technology will continue to play its part in travel, and specifically, in overtourism, with the desire to get 'that' famous photo placing more pressure on very specific sites. In addition, having your phone glued to your palm means always being in contact with friends and relatives back home, and losing that sense of escape that travel in a pre-tech age used to deliver. Tourists will lose the ability to immerse themselves in a destination or have a truly authentic experience where they switch off from home. With WiFi prevalent, it seems certain that the amount of time people spend on their phones while on vacation will continue to increase. Technology obviously isn't all bad and in some cases there are some real positives to being able to connect to the wider world when abroad, namely by calling out bad practice or discouraging unethical animal interactions via social media. Plus water refill apps, digital guides and of course the odd map can be particularly helpful when your halfway across the world.