Dear Travel Industry, we are all activists now
By Justin Francis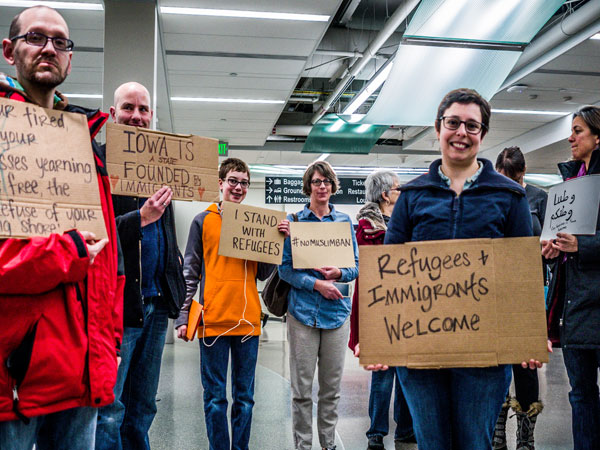 Donald Trump's vicious ban on people from seven Muslim dominated countries entering the US means the global travel industry must stand up in defence of the free and legal movement of people, one of the pillars of our society and industry.
The vast global tourism industry, that rarely coalesces behind issues, must now gather itself and fight against this appalling discrimination as well as standing up for the benefits that travel brings.
The late great AA Gill said that 'tourism is a greater force for peace, harmony, economies, than the UN and every NGO bundled together in Bermuda shorts.'
There is no doubt that the UN and NGO's play their part but tourism has one advantage in that it's the one great face to face global connector of peoples. No amount of policy does that, and two billion international travelers take advantage of it each year.
Many of the places we like to visit are those most different to our own. Survey and after survey says the travelers greatest enjoyment comes from getting to know and understand people with different cultures and customs to our own.
Nothing breaks down cultural boundaries - on both sides - like a curry in a roadside restaurant, guided tour of a Mosque, or day trip with a local guide.
In Trumps impending era of protectionism and 'America first' tourism has one other advantage. The money the tourist spends directly in the local economy is free from tariffs. It's like an injection straight into the heart of local economies.
It seems to me one of the greatest risks facing our global community (we are one and it's too late to turn the clock back on this now) and the travel industry is that we become fearful of strangers. Trump seems to want to propagate this.
Our differences run the risk of driving us apart rather than bringing us together with a realisation of how much enjoyment and fun we can have together, and that we share so many human emotions and experiences.
So, often disinterested tourism industry, this is your moment to stir yourself and make a stand for free and legal movement of people's. Without it we have no future.
Read more articles on our
blog
Photo credits: [
Phil Roeder
]