Making a stand for Nature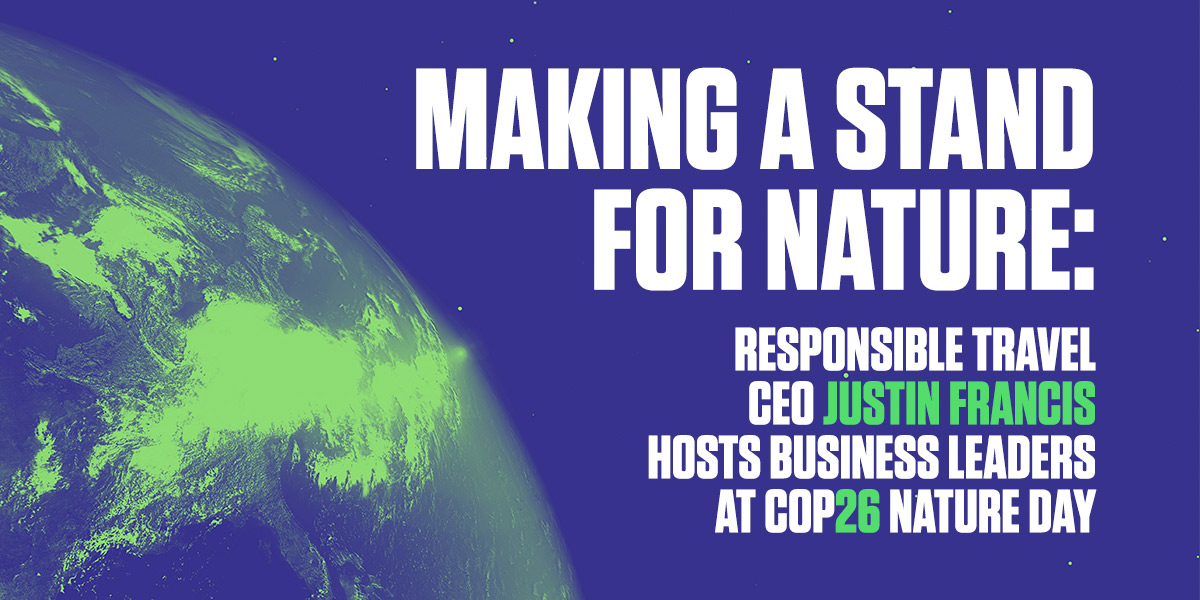 I had the immense pleasure to be at COP26 this week to host and speak at the Business Leaders Event on Nature Day, November 6th.
We held the event in the UN official Blue Zone, and were joined by 80 very senior guests - including the CEO's of Barclays, Sainsbury's, M&S, Direct Line, WWF and the RSPB – for a low-carbon, plant-based lunch.
The aim of the event was simple. To highlight to government ministers and business leaders from around the world that nature is a part of our economy, that we all impact on nature and without protecting it, we cannot reach our global climate goals.
I spoke about 'nature positive business', as did the other speakers; Al Gore (former US Vice President and Nobel Peace Prize Winner for 'An Inconvenient Truth), the Secretary of State for the Environment, George Eustice, and Liv Garfield, CEO of Severn Trent Water.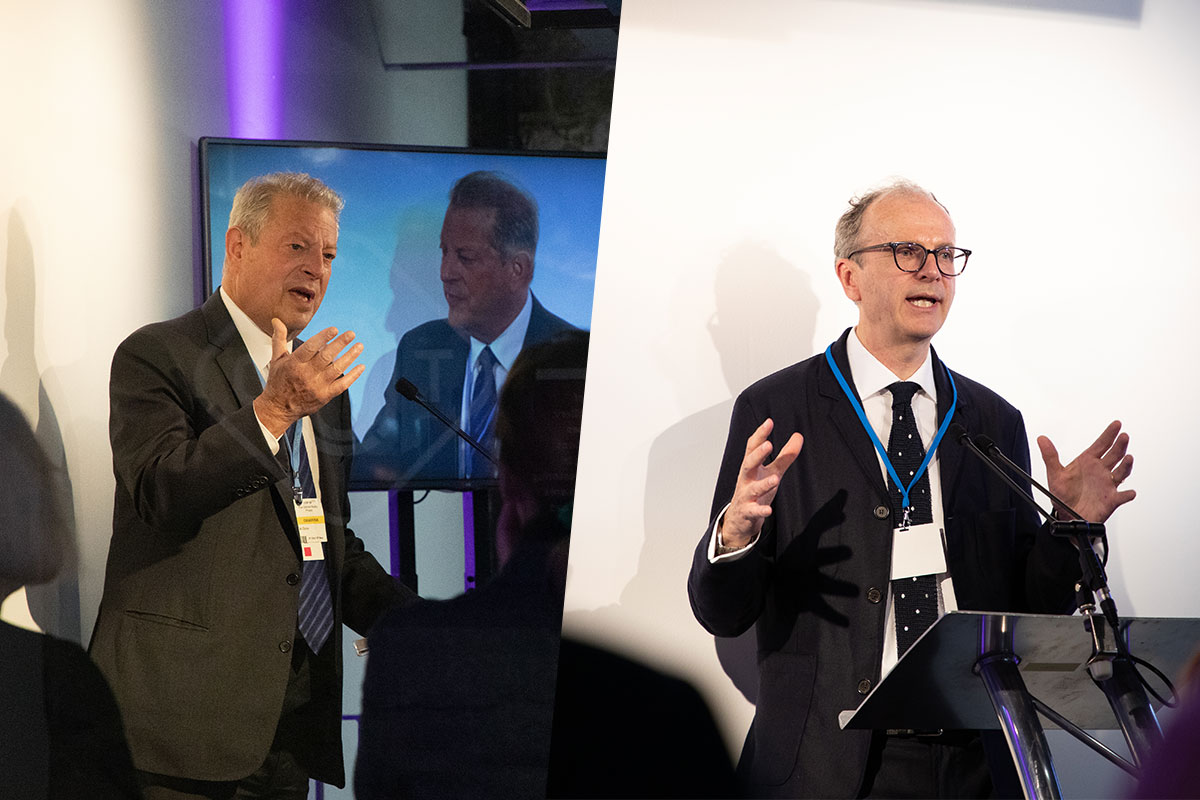 Al Gore and Justin Francis, Responsible Travel. COP26
We celebrated the 95 leading businesses who have signed up to
Get Nature Positive
by 2030, including Nestle, Unilever, HSBC, GSK, Pepsico, and Burberry. Responsible Travel was the first travel company to do so, and I'm delighted to see some of our members on that list too.
The event was the culmination of work I've led over the past year as Nature Lead for the
UK's Council for Sustainable Business
. John Holland-Kaye, the Heathrow CEO, and I are the two representatives from the travel sector. Liv Garfield, CEO at Severn Trent Water is our CEO.
As part of that work we've also produced a Nature Handbook for Business, with fabulous pro bono support from Accenture, which provides a framework for businesses to understand and measure their impact on nature, and to support and inspire them on a journey to becoming nature positive. It covers six industries, including
tourism
with three more chapters to follow after COP26.
If you would like to read my talk you can find it
here
. The most important message I shared is that we can't deliver the Paris Agreement to limit global warming to no more than 1.5 degrees above pre-industrial levels if we don't arrest the current declines in nature. I lay out the biggest impacts that business has on nature, and the four steps we all need to take.
After the event, my first reflection on our industry specifically is that the responsible nature based tourism sector should be proud of its efforts so far, and that it continues to have vast potential to help restore and rewild our natural world.
My second reflection is that to address the biggest impacts we have on nature we need to look elsewhere within our industry. All of tourism, not just nature tourism, must become nature positive.
These reflections underpin our new company purpose and inform everything we do at Responsible Travel. Read more
here
.