Maisie tells us how she got on at Responsible Travel during her week of work experience
By Maisie Saunders, a college student in Brighton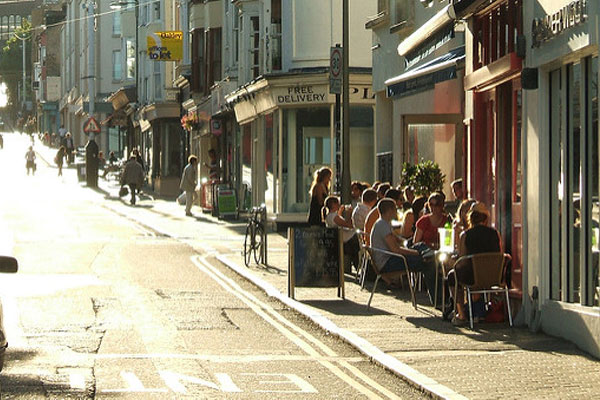 Responsible Travel offers four work experience placements a year to students who join us to learn about business, and the running of responsible travel. In April 2018, Maisie Saunders came into our Brighton office for a week, and we thought it would be interesting to hear what she thought about her time here.
What are you studying at the moment?
I am studying a Travel and Tourism BTEC Level 3 Extended Diploma at Greater Brighton Metropolitan College. Iím in my first year. I decided on this course because Iíve been traveling since I was little and I wanted to learn more about what goes on behind closed doors.
Why did you pick Responsible Travel?
I believe in being eco-friendly and conserving our environment as well as caring for those who are in need in the places that we visit. I also believe that we need to make the travel industry more environmentally friendly and we all need to take responsibility for what we are doing to the world.
Have you worked in an office before? What were you expecting?
Before working here, I did work in an office. The conditions were dull and enclosed. I was expecting a big office with partitioned desks and everyone with their heads down, eyes drilled into the screen and me (being clumsy) knocking something over as I walked in. What I experienced was the complete opposite. Everyone was so welcoming and willing to help me wherever they could. People have conversations and there is always something happening. There was such a friendly, warm atmosphere.
What have you been working on?
Iíve been putting together a spreadsheet to inform customers on what countries you can drink tap water in, and Iíve been getting some extra practice on my writing skills. I have also been going from department to department and finding out what everyone does and their role in the company.
What is the most interesting thing you have done here?
The spreadsheet on drinking tap water, because I now know where it is or is not safe to drink water in the future.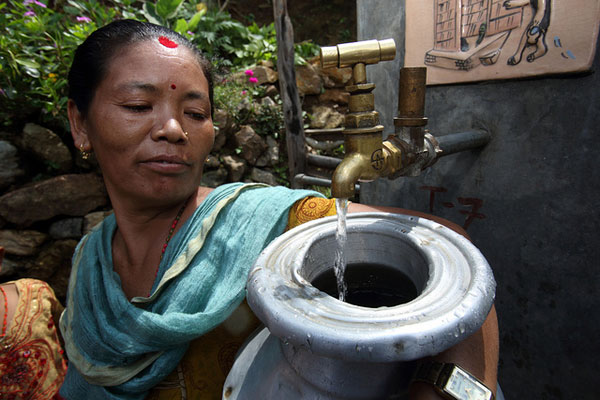 Have you learnt anything useful, about working life or about responsible tourism?
I have learnt that working isnít a daunting experience and that I donít have to be scared to meet new people all the time. Iíve also learnt that it is important to look after the community as much as it is to look after the environment that local people live in.
Did any trips catch your eye?
I quite liked the vacation kayaking in Venice and all the Croatia activity vacations. Anything to do with the water, really, as Iíve grown up around rowing.
You mentioned that youíve travelled a fair bit already. Where have you been?
Iíve been to Thailand, Nice, Paris, New York and the Caribbean, on school trips and family vacations. In the summer Iím going to the Maldives. It will be my fourth time there Ė I first went as a baby! We go to Meeru Island. Itís an incredible place, but itís changed a bit from when we first started going there. Now they have jet skis and once we found that out, my mum and I were upset. Thatís stupid! Itís going to ruin the peace and quiet, and you go there to be quiet. I went to Lapland, too, and there was a Burger King on the corner Ė ridiculous!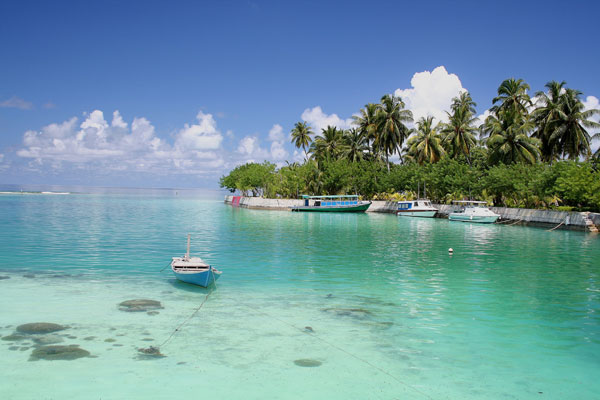 Do you have any idea what you would like to do in the future?
At the moment Iím not sure what I want to do. I have one more year left at college but Iím not sure what Iíd like to do after that.
Any perks to working at Responsible Travel?
The biggest perk is the people and the location, because we can listen to people walking through the North Laine and listen to buskers play as we work.
What are the team like?
Everyone is so happy and welcoming here. We all laugh and have nice conversations and everyone helps each other if they are stuck. This makes the whole experience so comfortable and for me that makes working so much easier.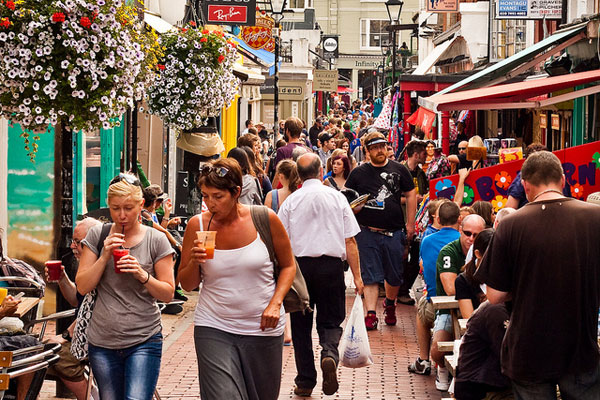 Has it been worthwhile experience?
Definitely! I have developed my writing skills, discovered what itís like behind the scenes of a travel company and become a lot more confident when talking to different people. I also realised how much work goes into every aspect of the business, from customers wanting to book a vacation to picking the right picture for the travel guide pages. I have really enjoyed my experience here and I got so much out of it.
To find out more about work experience opportunities, see our
jobs page
.