Venice plans to charge visitors – are tourism's freeloading days coming to an end?
By Justin Francis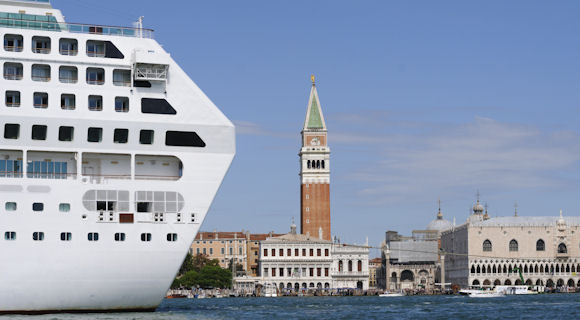 The tourism industry has successfully pulled off a slight on hand for decades whereby it packages up and sells places, landscapes and culture without having to pay for the use of them. Tourism is in effect one of the world's great freeloaders that defies business norms of having to pay for all the ingredients that make up the product that you sell.
Venice is packaged and sold on its remarkable buildings, architecture and lagoon. The Lake District is sold for its remarkable landscape. Both these things require very considerable upkeep and maintenance, which is paid for largely through local and national taxation. The tourism industry profits by selling the opportunity to experience these places but makes no direct contribution to protecting them.
Instead tourism has got away with vague promises that the visitors it brings in contribute jobs and to the local economy. Rarely are any of these benefits quantified. In some cases – like cruise and all inclusive package tourism - only modest amounts of money are spent in the local economy, and a large proportion of it is retained by the international tour or cruise operator.
Destinations are also slowly realising that there is a cost to hosting tourists. They use water (normally lots more than local people) and produce waste. They disturb and over run places. In 2015 Barcelona banned large groups of tourists from visiting La Boqueria market because overcrowding meant local people could not buy goods, and traders couldn't sell to them.
In Venice house prices have increased so much the many local people can no longer afford to live there, it's in effect been hollowed out and becoming more like a museum than a community – something that has been familiar to many Cornish villages and other places popular with second home owners for decades.
Having made little effort to develop responsible tourism to 'help create better places to live in and to visit' it should come as no surprise to part of the tourism industry that there are now active campaigns in Venice and Barcelona against tourism, and to see plans to charge visitors to Venice, and to tax day trippers (including cruise passengers) visiting Barcelona
Unless the tourism industry can show exactly how it's supporting local economies and contributing to the conservation of natural and cultural heritage through responsible tourism then we'll see more and more calls to charge visitors.
Tourism's days of freeloading are coming to an end and it's long overdue.