Tour leader interview with Dennis - Essence of China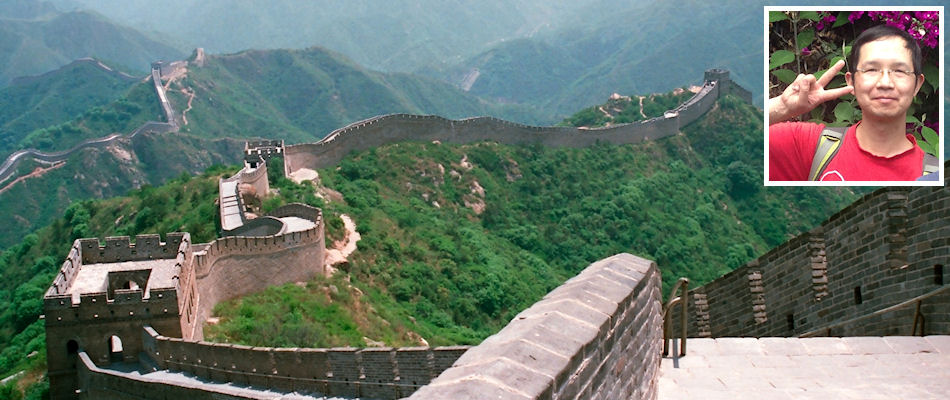 Great Wall of China and (inset) Dennis
Leader interview: Dennis - Essence of China vacation
Dennis is based in Beijing. He runs one of the longest tours across China - lasting three weeks. Before becoming a tour leader three years ago he worked as an adoption coordinator for overseas families visiting China to adopt orphans. Even now, on his days off, he likes to visit the foster children, and sometimes goes to their school to teach them some English - he enjoys seeing the smiles on their faces.
As well as fluent English, Dennis speaks Cantonese, Mandarin and a little Japanese.
My favourite place is Emeishan Mountain.
The second day after the trekking to the highest point, we finish there and go to the monastery. There is a nice restaurant there; it's small but it has local, homemade food. We chill out, share stories, tell jokes… these are the moments I cherish a lot. It's inside a mountain so it's quiet - it's like we own the place, and after the walking you enjoy the view. The restaurant is small but it's on a very high mountain - on the top - so the view is amazing and everyone's really excited.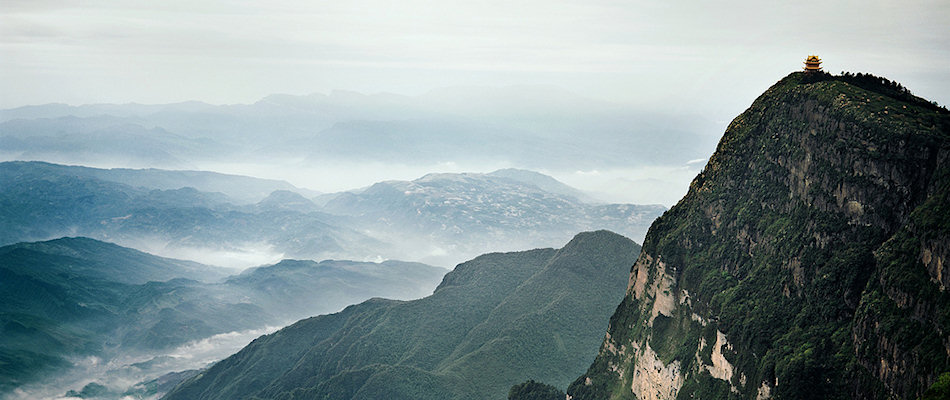 You have to spend three nights living in a monastery on the holy mountain. The condition is not very well - but it's a very special experience.
So if the travelers don't have the interest in this I don't recommend it. For the adventurous traveler - this trip is totally designed for you. If you are expecting something else, don't sign up for this trip.
When people come to China they find out it's very different to what they expected. There are so many people here who are so happy with their lives.
We found out that people think it's a very poor country with very poor conditions - the toilets, restaurants won't be very nice. But we have internet access to a lot of things, so it's very different from what they read in newspapers and magazines, and the news that they see at home. So they're surprised. The toilets aren't so bad, and actually people have a lot more freedom. If you go to the villages, you see people enjoy life; you can see the smiles on their faces.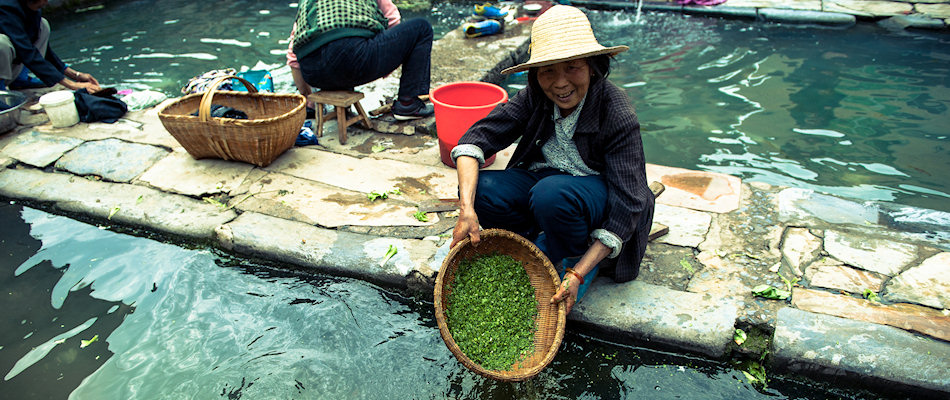 There are some monkeys on the Emeishan Mountain, and some of them are quite big!
So follow the instructions from the leader and the local guide about those. There are a lot of tourists there so they are very aggressive, they will actually take your things from your hand. You have to hold on to your camera! But if you stay away, they won't get any closer - so leave them alone.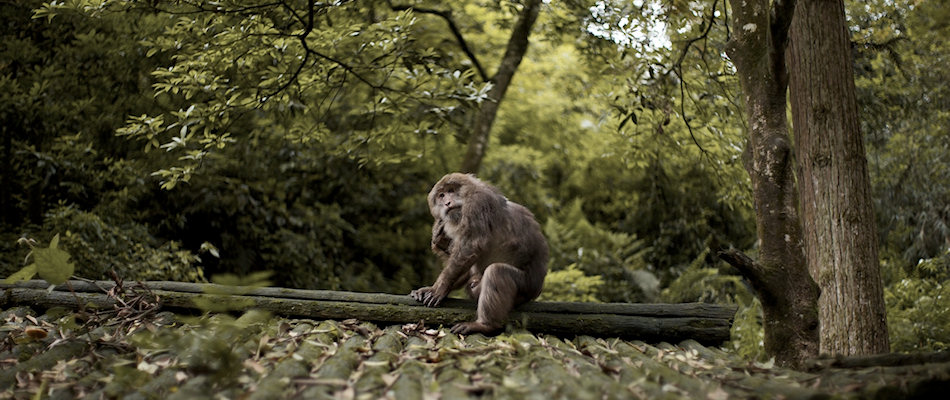 We trek along the Great Wall, for hours, but the view is very beautiful so it is worth it.
On one trip, there was a lady from New Zealand she had just had surgery before this trip and had an artificial kneecap. But she managed to finish the whole trek - it was tough, but she did it and I was really surprised!
Of course I can teach you a local expression - are you ready for this?!
Cèsu? zài nali
- it means "where is the toilet?"!
Find out more about this Essence of China vacation
Read more about this trip