Tour leader interview with Juan Zambonino - Galapagos adventure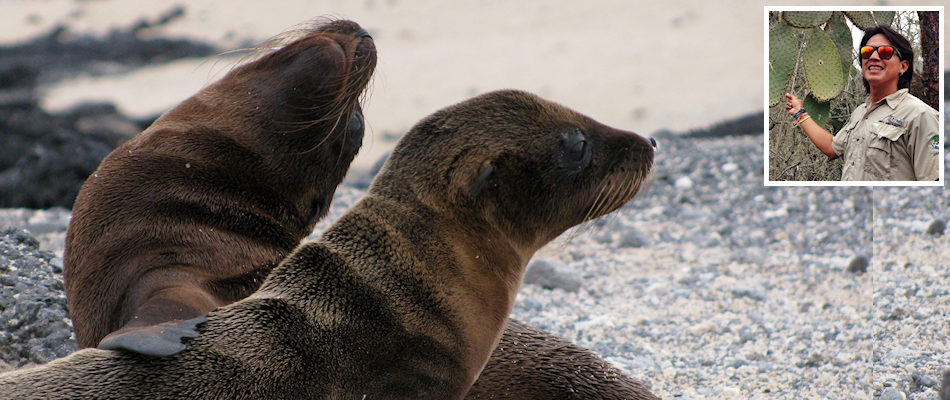 Leader interview: Juan Zambonino - Galapagos land based adventure
Juan Zambonino - aka Zambo - was born and raised on Santa Cruz Island but he now lives on San Cristobal - making him a perfect tour leader for the Galapagos. He has led tours here for over six years, and was previously a national guide in mainland Ecuador, having graduated with a degree in ecotourism.
When he's not on a tour he goes back to Santa Cruz to see his family - and takes time out to surf, snorkel and cycle with his brother and sister.
What is your favourite bit of this trip?
My favourite part of the trip is going to Isabela. It's so pristine - it's like Galapagos 25 years ago. There's a lot of wildlife there, and the bay is six miles of white sandy beach, it's a beautiful island. It's the largest, but the population is very small - just 2,000 people.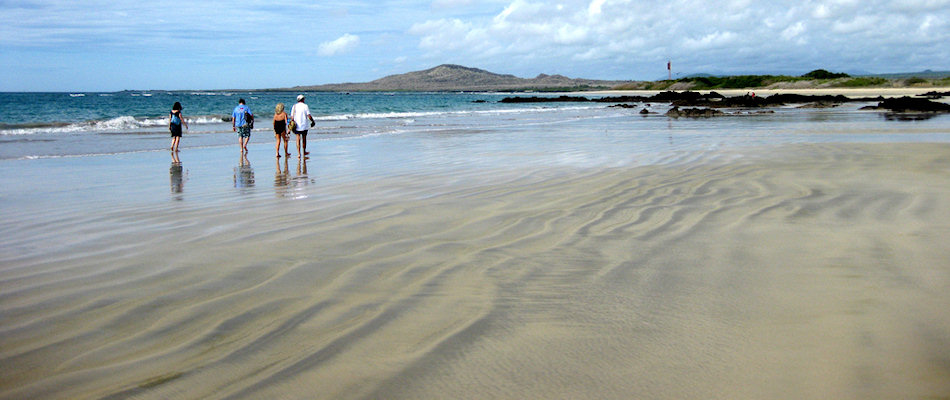 What is the most precious moment you've had with your group?
One time a couple got engaged here in the Galapagos - that was really awesome. I helped them to arrange things - the little ceremony on the beach, the captain of the boat was trying to help them - they were really happy. The girlfriend didn't know - I was organising things with her boyfriend. We got everyone to dress up very nice, and the captain "married" them, just on the beach… it was really fun.
For many people this is the trip of a lifetime - so it's really nice to be part of that, and even nicer when they leave with a big smile and are thankful for that experience.
Teach us a local word or expression
I always share with people the words that we have, and the one that they like to use all the time is "chévere!" It means yes, cool, nice, let's do it, easy… pretty much everything!
Can you share a local recipe?
In the Galapagos in general we have a lot of seafood; it's one of the highlights. We're in the middle of the ocean! Something that people will try here is the ceviche. Some people have tried it in Peru - but here in Galapagos it's different because it's super fresh, and the way we cook it is different. It's just fresh fish, chopped into little pieces and marinated with lime. So the lime cooks the fish, it's marinated for five minutes, then you add some onions, green peppers, salt - and that's it!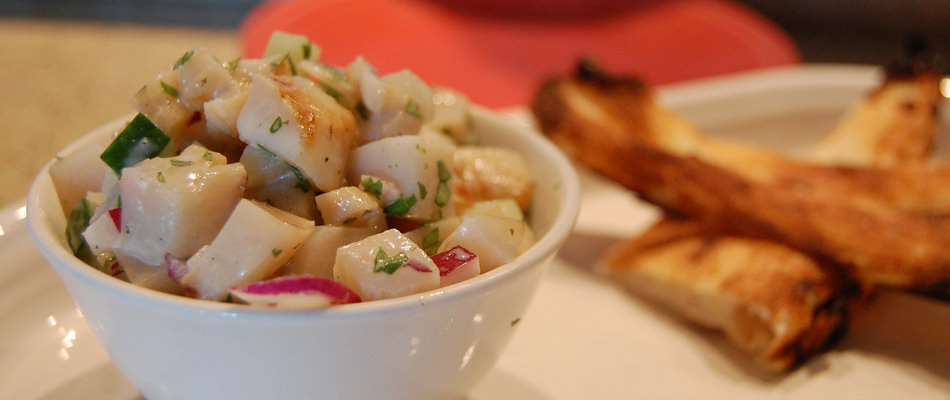 Are there any common misconceptions about the Galapagos?
The visitors really, really support the local economy because everything stays here. But most people don't know about the local culture. They don't do the land based tour because they don't think anyone lives here - but there are 29,000 people! So when they come here they mainly take the boats because of that - they think it's flora, fauna and that's it. But I would recommend the tour to everyone. You see things when you are on the boat - but the good thing about the land-based tour is that you are in touch with the people.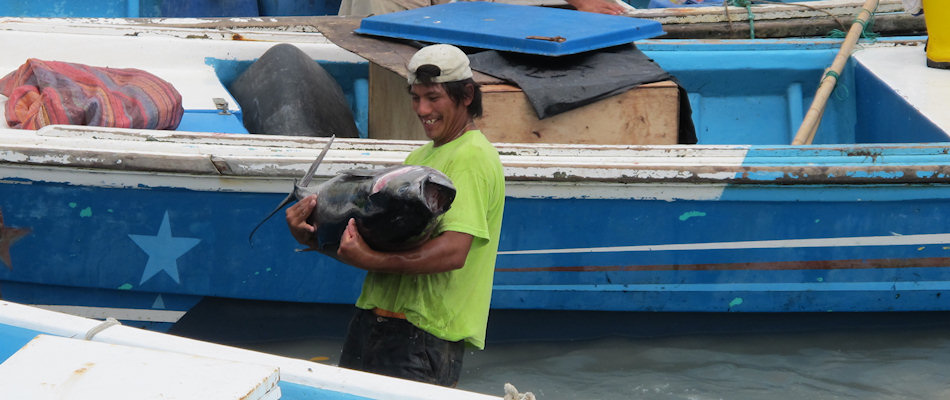 Do you have a favourite souvenir?
It's difficult to get something typical from the Galapagos. You can buy a handmade painting, or t-shirts and things like that - but something I think is really nice are lava rings, made out of the lava rocks, as it's the only material that you are allowed to take away from the Galapagos. People make jewellery from the lava stone - I send people to the jewellery store to buy earrings, rings or necklaces made from lava.
Have there ever been any funny situations due to cultural misunderstandings?
It's always funny when people try to dance. They dance salsa or reggaeton or merengue, and for the tourists, the way we dance is super different. We dance very close. People go to the bar and meet the locals then go to dance with them - but if you get to close tourists think it's not very nice, but it's just a misunderstanding as that's just the way it is here - but not in other countries. It's funny. Some people have been traveling for a month or two in South America - and they know. But if someone has just arrived from Australia or Europe, it's like - Wow! Why are they dancing like that?!
Find out more about this Galapagos land based adventure
Read more about this trip