Tour leader interview with Nicola Gude - Peru group tour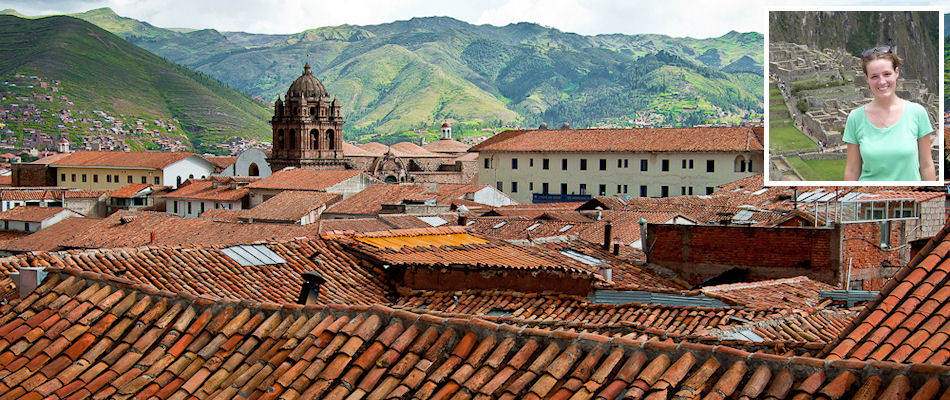 Rooftops of Cusco and (inset) Nicola Gude (Photo by
Kenneth Moore
)
Leader interview: Nicola Gude - Peru small group tour
Nicola Gude is a tour leader in love with Peru. She's done this tour alone no less than 10 times and in all weathers too. "The trip is different every time," she says. "From wet weather in January and February, but with really comfortable temperatures and a lush, green landscape, to July and August when it's extremely dry and very sunny, but very cold at night. Every trip always has a unique twist because I get to experience it with a different group of people."
"I'm fortunate to have some very good friends in Lima, so when I'm not working they have me over to stay, or I take myself off to the northern Andes because there's some fantastic opportunities for hiking there."
There are so many colourful markets in Peru, and the great thing about the souvenirs on this trip is that you get to interact with the local people a lot while you browse.
You can pick up multicoloured scarves and alpaca goods and a very well made alpaca jumper is what most people tend to go away with. Not only are they extremely warm, they're usually made from co-operatives and sold locally by local people, so you know you're money is being spent in the right place.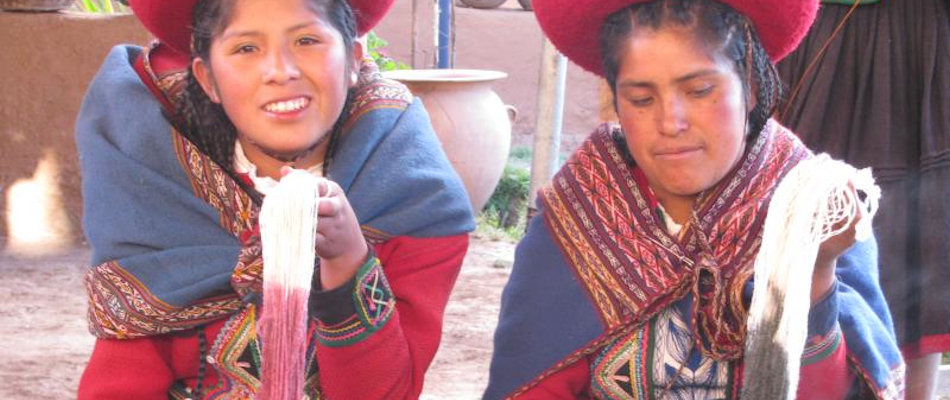 It's almost impossible to pick a favourite viewpoint on this tour - immediately three spring to mind, which is probably why this it's a Peru highlights tour! There's so much to take in.
The Colca Canyon is spectacular. The terraces there are very old and they're still in use for farming. They are all different colours and go from green to orange to brown right into one of the deepest canyons in South America, so when you're driving along the road there, you can see a huge panoramic of the whole canyon and it's incredible. Another one would of course be Machu Picchu, but specifically in the afternoon - a lot of people go for sunrise and a lot of people go between 11am and 3pm, so there are hoards of people there, but if you hold off until the last bus goes you get the least amount of people and the whole area is bathed in a soft sunlight that casts amazing shadows over the site. Lastly, another place that I really enjoy and is relatively unknown is Sillustani near Puno on Lake Titicaca. There are incredible pre-Columbian funeral towers there and it's a wonderfully quiet peninsula that spreads out into the lake - it's a very peaceful place from which to sit and look out across the Andes.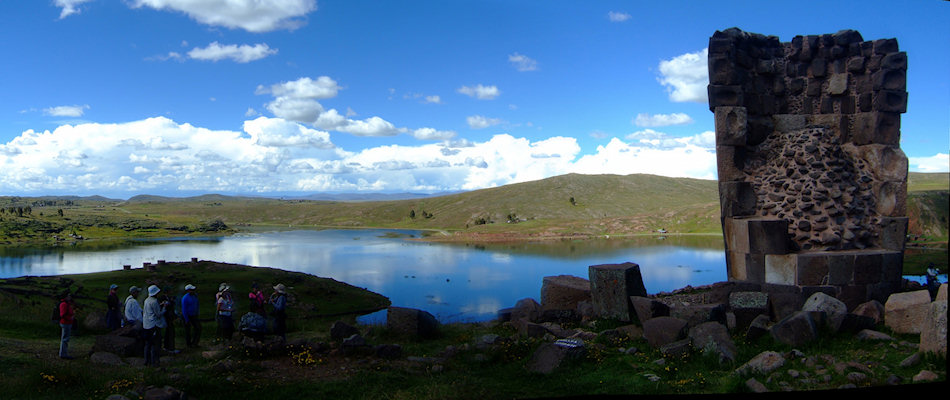 It might sound a bit clichéd, but the piece of music 'The Flight of the Condor' really sums up this trip. It's a traditional Peruvian song played with panpipes and you hear it everywhere.
There are a lot of interesting characters in Peru, but we have one guide in particular who works with us in Puno and takes us to the Uros Islands on Lake Titicaca and he's hilarious.
His name is Jorge, although he sometimes goes by George, and he's a lecturer in the local university. He's been working with us for the best part of 12 years and I always try and get him for our trips because not only does he have this warm and energetic character, he's also extremely knowledgeable about the lake and the local culture. He's brilliant and really engages with people - he's a bit like a mad professor in the best possible way and he entirely subverts the notion of professors being a bit stuffy. Plus, he really enjoys the guiding, so is able to spark everyone's interest.
In South America, the locals live in a Latin culture, so it's something we're quite familiar with because it's not completely alien to us, but cultural misunderstandings still do happen.
I remember once in the Sacred Valley near Cusco we stopped off at a place where the locals sell you a drink called 'chicha', which is a fermented corn drink, which they sell in these huge one-litre glasses. The etiquette is to take a sip and then pass it on and of course there's been occasions where someone has taken a massive gulp or two then kept the glass and carried on drinking. Fermented corn is pretty potent, so they've ended up stumbling out of the barn, much to the amusement of the local ladies.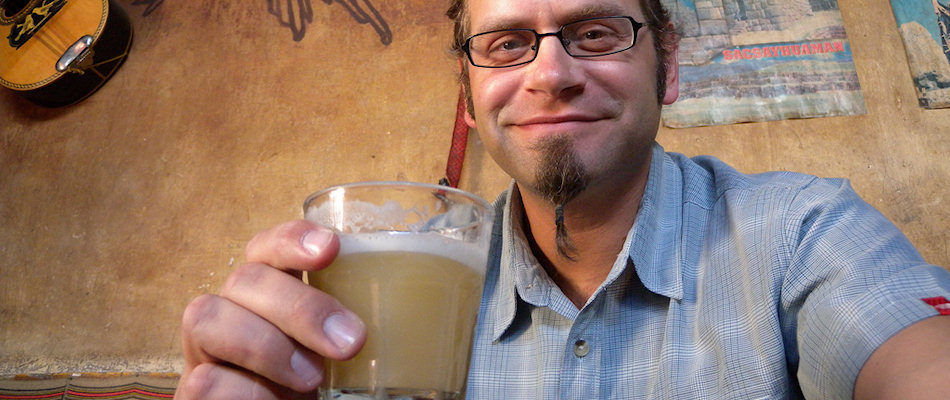 Peruvian food has really hit the headlines in the last few years for all the right reasons and there are a lot of ingredients that you can get in the Andes and its surrounds that you can't get in other places in the world.
Their cuisine and their gastronomy has really shot up in terms of development over the past decade and we always take our groups to a range of really progressive restaurants where the Peruvians are using their indigenous ingredients in some really interesting ways, as well as local places where you can grab a menu of the day for $5 and see how the ingredients are used on a much more basic, but no less delicious way too.
Meat features very highly on the Peruvian plate - they eat a lot of llama and they eat guinea pig too, which is the dish that some people jump at the chance to try and others point blank refuse.
The llama dishes are cooked with a lot of chili and served generally with rice and corn, and in Arequipa, which is widely considered the culinary capital of Peru, their traditional dish is called 'rocoto relleno', which is a big red chili stuffed with mincemeat and covered in cheese and cream. It's absolutely delicious. There are restaurants that will alter their spice level for tourists, but it is a very different spice to the aromatic heat you might find in Asia and has a hard-hitting fiery kick. There's a fantastic dish called 'aji de gallina', which is a creamy chicken dish and has a much more subtle hit of spice.
Peru's official language is Spanish and any small Spanish phrases - 'por favor' - please; 'gracias' - thank you; and, of course, 'donde esta el bano?' - where's the toilet? - will be useful to have under your belt.
The indigenous languages there are Quechua and Aymara in the area around Lake Titicaca. When we visit the Uros Islands, we visit indigenous families who only speak Aymara, so a lovely phrase to learn beforehand is 'kamisaraki?', which means 'how are you?' - it's a thoughtful way to greet the local people there when you enter their homes and shows that you're making an effort to adapt to them.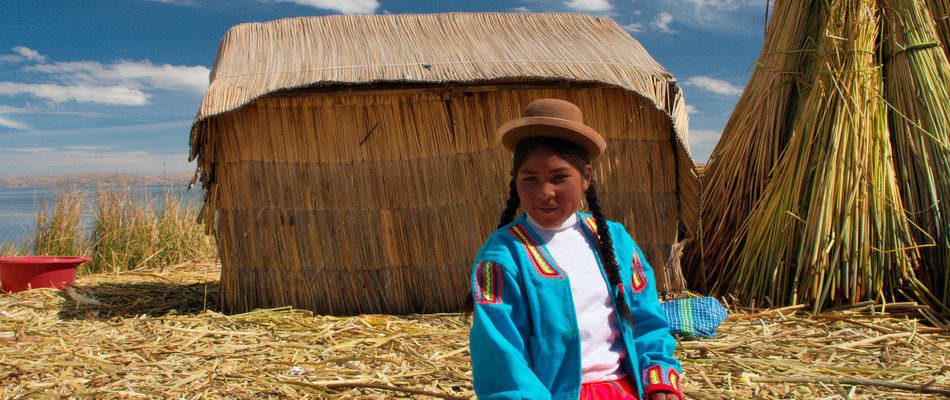 Once when I was traveling on the train with a tour group out of Aguas Calientes to Cusco, a city in southeastern Peru, there was a local woman who gave birth on the train.
There isn't a big enough hospital in Aguas Calientes, so she was trying to make it to a bigger one in the city, but was caught short by the onset of labour. Someone came through the train asking for a medical professional and there was someone in our group who was medically trained, so off they went to help and were cordoned off in a half carriage to deliver a baby. In Peru, baby boys are called 'macho' and baby girls are called 'hembre'; the lady on the train had a healthy baby macho that was delivered safely.
Some time ago I was on Ollantaytambo, which is an Inca site in the Sacred Valley, and I came across a tour for blind people, which really emphasised for me what a sensory experience this tour to Peru is.
The Inca architecture is so tactile; when you see the stones you just want to touch them because they're so smooth and so beautifully placed together without any joinery or cement - you're compelled to run your fingers along them. So, what I do now is encourage groups to close their eyes at sites, so they're only using their hearing and their touch, and it brings the architecture and the surrounding environment to life really vividly.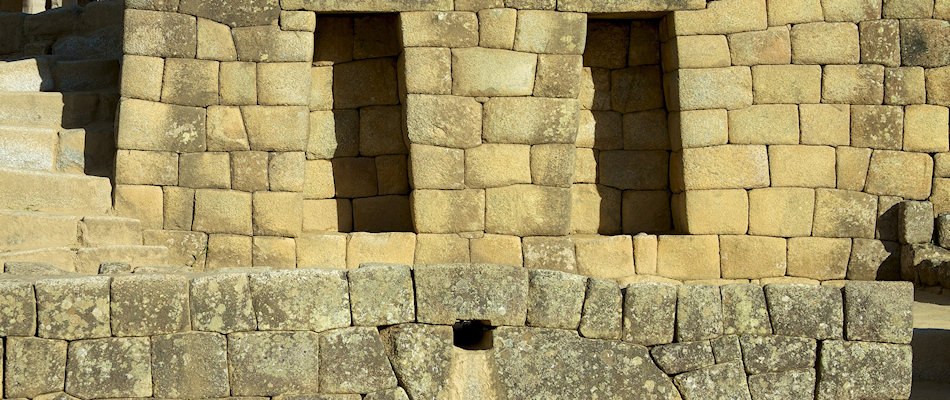 On this trip, the absolute essentials for your daypack are water, a hat and a camera.
On a practical note, we do spend quite a lot of time at altitude. We climb gradually - Arequipa isn't that high, but Colca Canyon is pretty high - so drinking lots of water is an absolute must. I drink three litres a day on tour. The local teas are also excellent for altitude; coca leaf tea really helps, as does 'munya', which is a tea made from mountain mint that you only find in the Andes and really helps with digestion.
I get people asking if they'll be capable of doing this trip - one of the biggest misconceptions about it is that it's grueling, which it isn't at all.
Another thing people question is safety in Peru; there's very little danger, so people shouldn't be afraid of Peru at all. In case anything should happen, we're extremely well supported on the ground, so no one would ever be put in any danger and actually, everyone is always very pleasantly surprised about how safe and welcome they feel. They are a hugely developed country in terms of their tourism and, although as with most places there are pockets of poverty, they invest in their country well.
If you're someone who isn't open to extremes of temperature and altitude, or who is looking for a predominantly trekking experience, I wouldn't recommend this trip.
As much as we so visit some incredible and isolated locations, the trip isn't massively active. It's a really nicely paced, leisurely highlights tour that includes some walking and some climbs, but at a pace that's preferable to you. You'll need an open mind, but I think that's something that goes hand in hand with traveling and that most people who want to explore Peru already have.
Find out more about this trip
Continue reading about this
Peru small group tour