Tour leader interview with Wi Ord - Small group vacation to Burma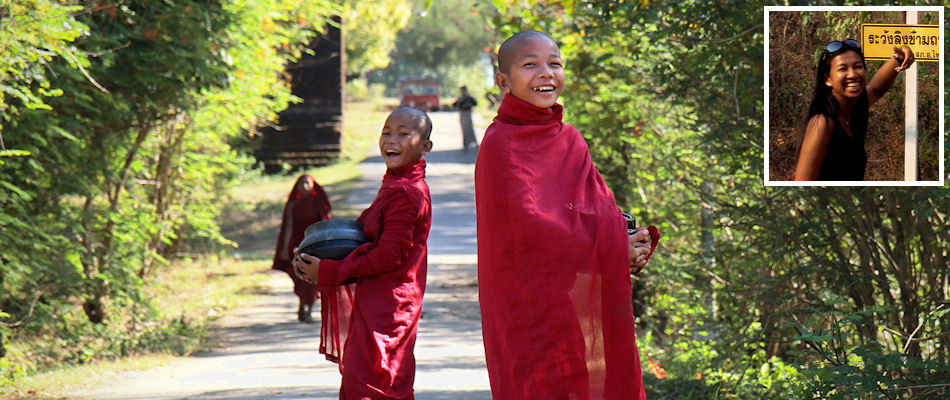 Leader interview: Wi Ord - Small group vacation to Burma
Originally from Bangkok, Wi Ord splits her time between doing "boring office stuff" and leading tours in Burma and Thailand. "I have been doing these trips for about three years now and I love them," she says. "The Burma tour has been incredibly popular - in 2013, I was leading at least one tour every month."
Burma is really a stunning country, but the views across Lake Inle on the Shan Plateau are incredible. The water is so still; it's like a floating silver sheet.
In Thailand, the lakes are only for the fisherman, but in Burma people live on Lake Inle in little villages of stilted houses and floating gardens where they grow flowers and vegetables to export all over the country. Life there is very traditional and there is a huge market for handicrafts around the lake villages where you can pick up beautiful hand carved bowls.
The journey down from Mandalay along the Irrawaddy River is spectacular too. The boat leaves at about 7am, just after dawn when the sun is coming up, and you can see all the temples along the riverbank bathed in golden sunlight and the morning mist rising up from the river, which is magical.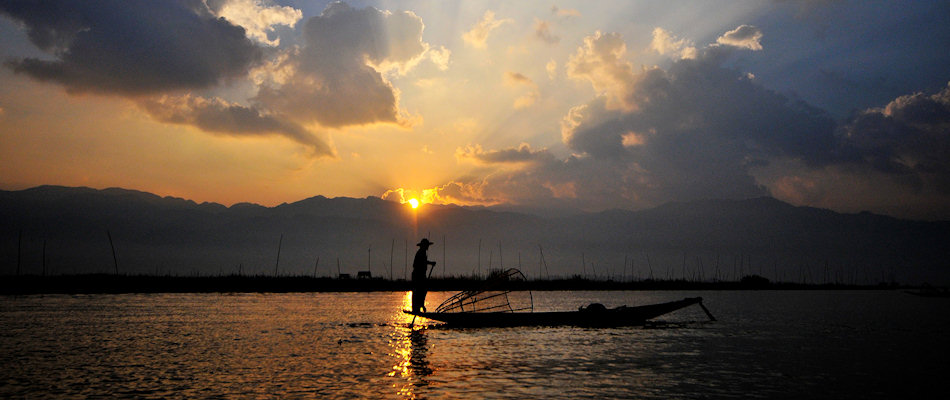 Lake Inle
The local people in Burma are really chatty and inquisitive, but the one thing the local women always ask me for is eyeliner, which everyone on the tour finds funny.
They are working hard out in the countryside, but they want makeup, so it's something I bring for them and visitors are welcome to bring for them too - eyeliner and lipstick seem to be their favourites.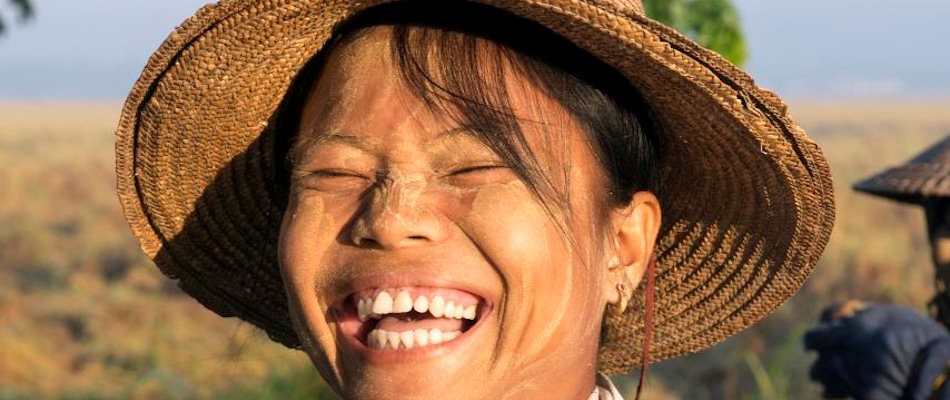 Sunrise at the ruins of Bagan, where hundreds of ancient temples spread across a plain, is the highlight of the tour for me.
There are lots of temples and pagodas from which to watch the sunrise, and it is as beautiful a sight from each viewpoint; I don't know how many times I've seen it, but it never gets any less spectacular. It's an early start to see it, but it is worth it.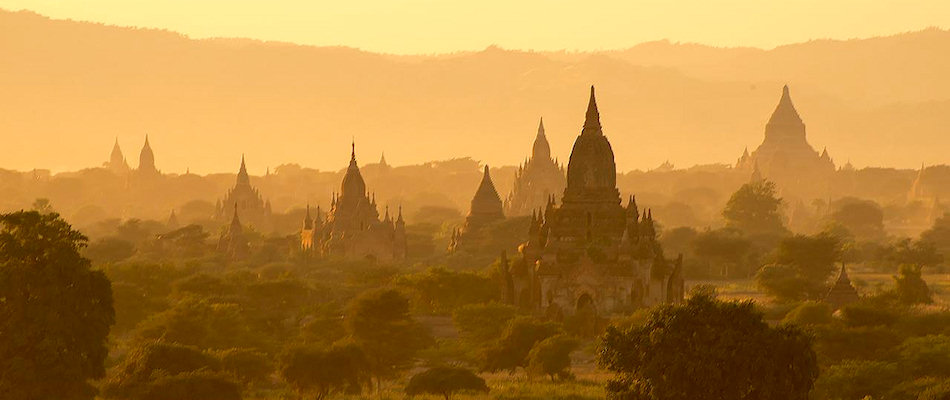 A lot of westerners who come on this tour have travelled a bit in Southeast Asia, perhaps in Thailand and Malaysia, and they expect Burma to be the same, but it's not, it's at least 30 or 40 years in the past.
It's funny because even the most well travelled people among our groups aren't often expecting that, so they'll be asking for banana pancakes, iced coffee and WiFi, and will be surprised to hear that none of those things are available. Most people settle into it and find the simple way of life intriguing and very relaxing, but others don't - there are no dairy cows in Burma, so there is no fresh milk, which some people find hard to get used to.
The national dish is Burma is a fermented tea leaf salad called lahpet thoke, you pronounce it 'la-pay toe' and it is a dish of pickled tea leaves, roasted peanuts, crunchy beans, toasted sesame seeds and fried garlic; sometimes with dried shrimp and tomato too.
The food in Burma is delicious and quite unique because it's a sort of hybrid of nearby Asian influences - Indian, Chinese and Thai. Dishes include lots of chickpeas, mung beans and lentils, and lots of crisp salads flavoured with lime, ginger and fish sauce.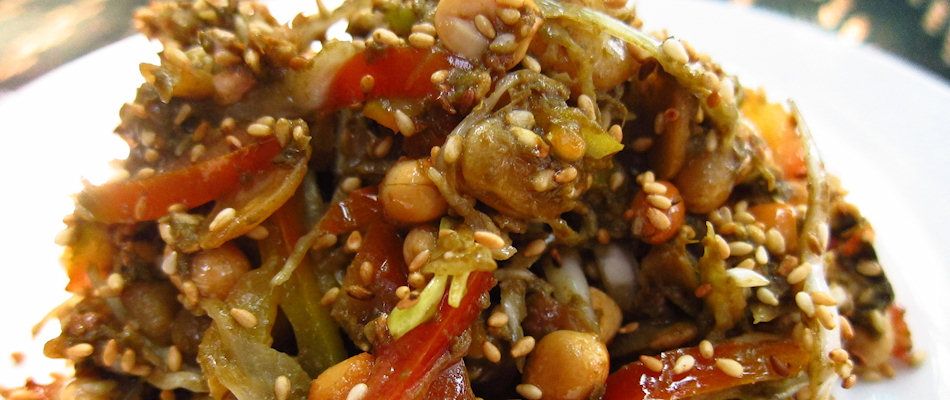 The funniest incident we have encountered with the locals was when we were taking a group of tourists to meet the Padaung - the women who wear the long brass neck coils in the Shan state.
One of the English girls on our tour had a pierced lip and a pierced tongue and the Padaung women were completely freaked out by it; instead of us taking pictures of them, they were asking to take pictures of her. One of the oldest women, who was wearing at least 5kgs of brass round her neck, turned round to the girl in our group and said 'ooh, that must be really uncomfortable.' It was hilarious.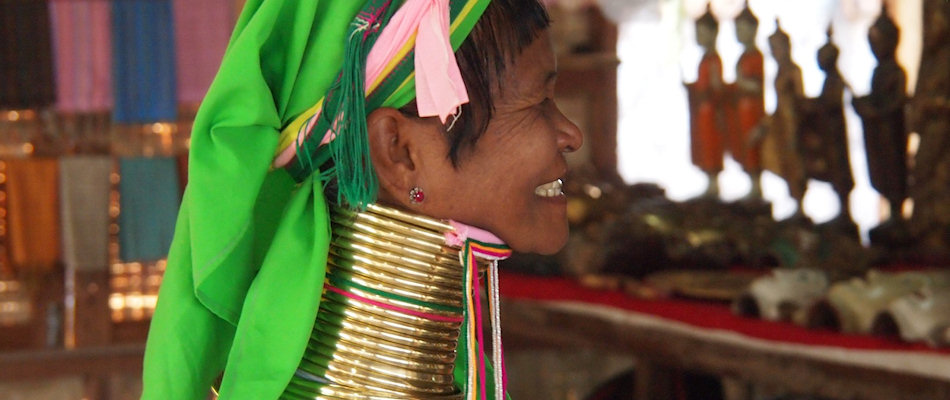 Manners are appreciated in Burma and the locals are very polite and friendly, so it's helpful to know a few basic phrases.
Min-ga-la-ba means 'hello' and can be used to say good morning, good afternoon, or good evening too, and ce-zu tin-ba-deh means 'thank you'.
On my last trip I had a lady come along who had never been to Southeast Asia and she was shocked that in Burma the primary form of transport is horse and cart.
It's quite a rough and ready destination because it's undeveloped compared to the rest of Southeast Asia, so if you struggle to be out of your comfort zone and prefer luxury and modern conveniences, then the trip probably isn't for you - Burma is an off-the-beaten-track experience, which is part of what makes it so fascinating. They don't see the use of horses and carts as being uncomfortable for the horse, they see it as necessity for transport.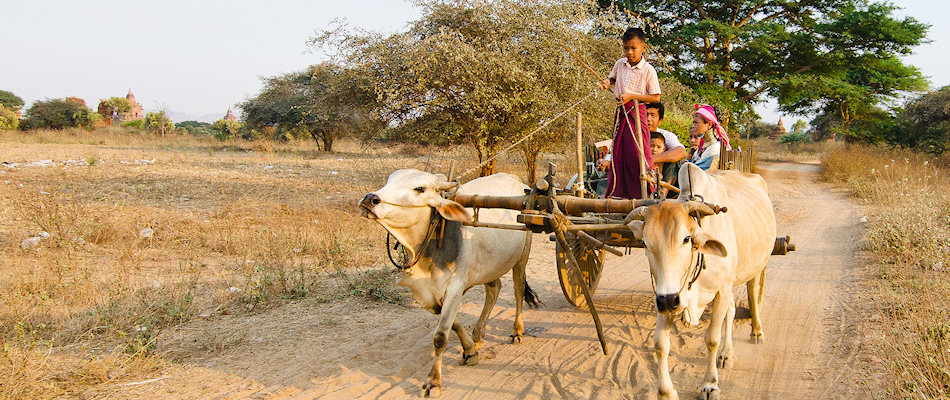 To get the most out of your trip, the most important thing to bring with you is an open mind and the most important thing to leave behind is any preconceptions you may have.
The level of poverty in Burma can be shocking and neither the local living environment, nor the infrastructure of the country is up to what people might term international tourism standards. Travel between destinations is by horse and cart, boat, rickshaw, and bus, and that's part of the adventure.
A great tip for anyone coming to visit is to bring long sleeved and long legged clothing; it is a hot country, but it's also a very conservative country, so vests and shorts won't do.
The conservative culture in Burma spreads much further than clothes too: you will be expected to take your shoes and socks off in temples and there are lots of other cultural quirks that you will pick up along the way.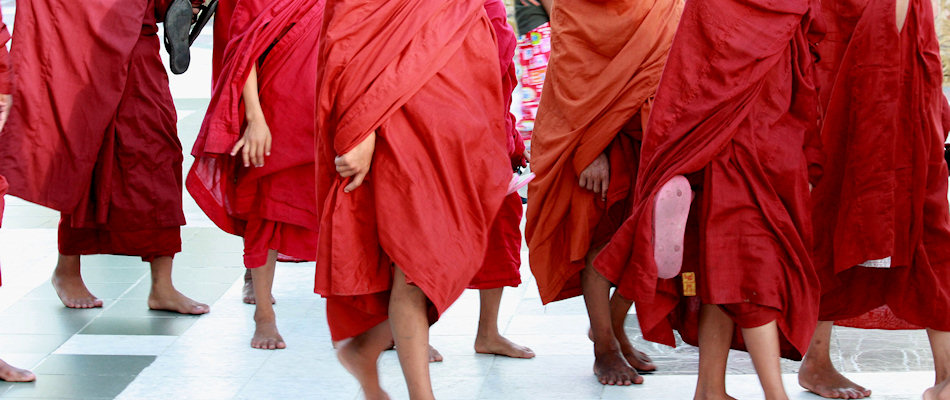 Barefoot in the temple (Photo by
dany13
)
My favourite temple is the Shwedagon Pagoda in Yangon, Burma's capital.
It's just amazing. It's the biggest pagoda in the country and it has a huge golden dome covered in diamonds, rubies and other jewels. I love it because lots of locals visit it too - it is part of Burmese tradition that every person must visit the Shwedagon Pagoda at least once in their life to pay their respects to the relics of the three reincarnations of the Buddha.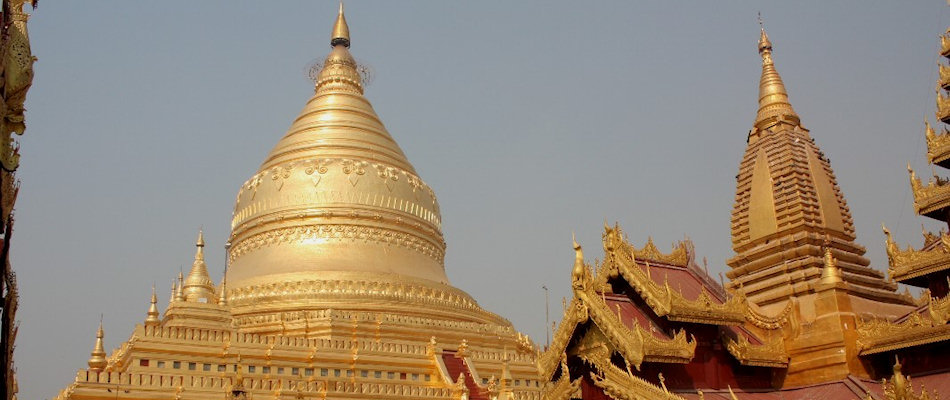 Shwedagon Pagoda (Photo by
dany13
)
As well as the sights, the sounds of Burma really help you get under the skin of the country.
You hear the monks and nuns chanting everywhere to the temple bells and in the morning, the young nuns, who are just little girls, stroll out in single crocodile file to collect alms quite often singing the prayers. It's amazing to hear and really gives you a sense of place.
Ringing bells for good luck at Shewzigon Pagoda (Video by
Jason Eppink
)
Find out more about this Small group vacation to Burma
Read more about this trip