Tour leader interview with Neelaka – Sri Lanka wildlife and whales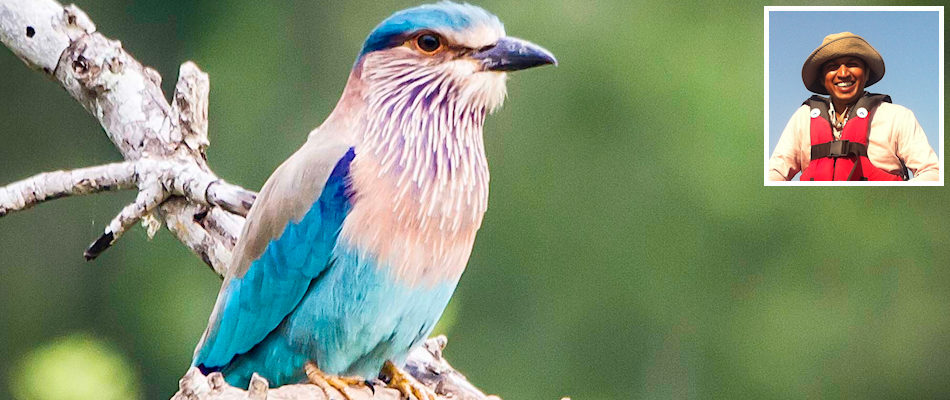 Leader interview: Neelaka - Sri Lanka wildlife and whales tour
Originally from Kandy, Neelaka Iddamalgoda now lives in the Sri Lankan capital, Colombo. After working as a chauffeur-guide, he obtained his national guiding licence and has been a tour leader for six years. When he's not showing travelers around his native island, he loves - like many Sri Lankans - playing cricket, going to the beach and visiting the Buddhist temple, which he says really helps him to relax.
The highlight was a trip where we saw over 300 dolphins.
We left in the early morning, before the other boats, around 6am, so we had chance to go further and we could spot the dolphins before the others. On this tour we can see blue whales and sperm whales as well as Bryde's whales. One time we saw two blue whales - we saw the tail come up also. We were quite close to the whales. The group could really see them properly and one of the clients was a good photographer - he took so many pictures!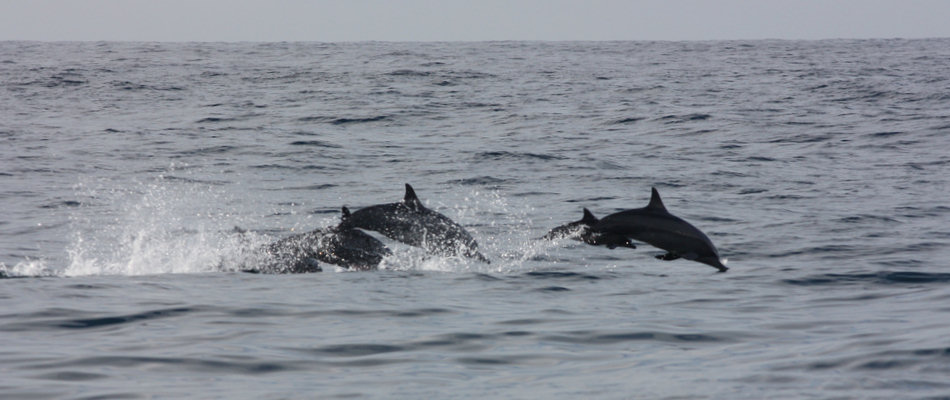 One of my favourite people on this tour is our boat captain, Vijay.
He is an old person and he worked in a Sri Lankan harbor, but after he retired he joined this boat. He knows how to spot the whales in the far distance; he can always find them. So that is why we can see the whales each time - because of his experience. Everybody thanks him and at the end of the tour, everybody appreciates his job.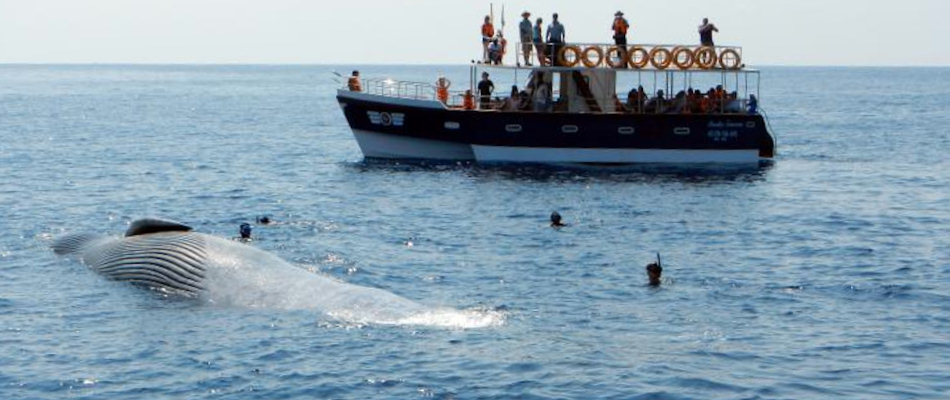 One Christmas day we were in the Yala. We were enjoying the Christmas dinner and I arranged some gifts for the group.
A small souvenir - a bead necklace. It was a small souvenir, but very nice - with white coloured beads. It's made locally. Everybody got happy and highly appreciated it. Not only that, at the end of the tour we sent them a nice book which is written by an Englishman [Leonard Woolf] when he was in Sri Lanka, called The Village in the Jungle. From that book I'm sure they can get a proper idea about the way of life at that time. It mainly describes the Yala area and southeastern Sri Lanka. At that time the Englishman was a governor; he was there a few years, so he has written his experience.
I would like to introduce our greeting in Sri Lanka. We say "Ayubowan", which means "may you have a long life, well and happy".
It's a special term. In your part of the world, you have different terms. Good morning, good evening, good day, good night - right? But in Sri Lanka, we use only one word. We use it to welcome, and when you want to say good morning, good day, or even when we want to say goodbye - just one word. Ayubowan. I would like to tell the history of that term, if you'd like to listen! It's a very old term; it dates back to the Buddha period which was more than 2,600 years ago, in the 6th century BC. It's a word from an ancient stanza in a language called Pali, which is a dead language. The final line of the stanza is "Sukee deegayuko bawa", which became "ayubowan", meaning "may you live long in good health and comfort." If you want to be comfortable, you should be physically comfortable and mentally comfortable. To be mentally comfortable, you are happy, and to be physically comfortable you are healthy. And that's why we say "Ayubowan."
I wouldn't recommend this tour for travelers who like drinking too much.
We need to do game drives or whale watching early in the morning. We need to start at 5:30 or 5:00 which means they have to wake up at 4:45 or 5:00. So therefore I would like to suggest it's not good for travelers who like to drink too much.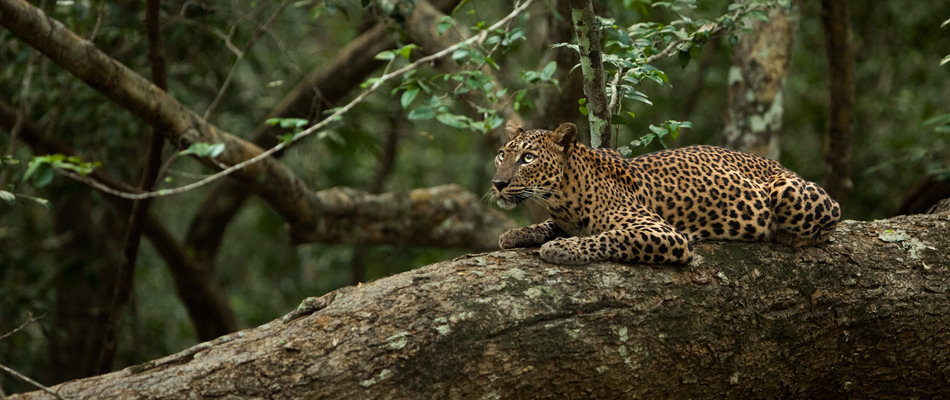 I would like to introduce the recipe for pol sambol. We need coconut, right?
We have to scrape the coconut, and then we can add chilli and onion and then green chilli and salt and lime. Then we mix it together - it is very delicious. If someone wants it more spicy then we can add more chilli. The local people, when we make it, we add a little bit of pepper also - you know the Sri Lankan people, they need spicy food. So we add a little bit of pepper ourselves. It looks very unusual but most of the tourists, when there is a buffet, usually they can find pol sambol and poppadoms. These two are very common. I have seen most of the tourists try a little bit - because of the coconut.
In Sri Lanka we have two types of coconut; one is the green one - ordinary coconut.
This we use when we prepare our curries to get coconut milk and coconut oil. But king coconut mainly we use for drinking. It's very healthy and it helps you get refreshed.
When you are traveling from Yala to Galle, around 5:30 we reach a place Tangalle, and one time we saw a sunset - the entire view was red.
That was very nice, and everybody took so many pictures. That was the first time I had seen that kind of scenery - everything was red.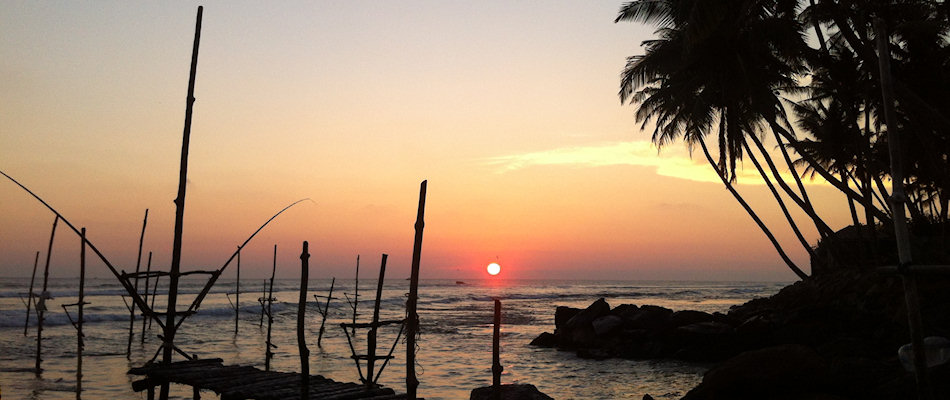 I want to shout "no!" at tourists when they taking pictures with the camera when they spot something.
Quickly they try to take pictures. But then they see it thought the lens, not the reality.
I say "yes!" when they get close to the Sri Lankan life.
We have limited time to do that on this tour, as the first two days we do whale watching, and thereafter we do safaris so therefore we have limited time. But sometimes when we see a school - then we stop. Sri Lankans - they like to talk to tourists. Sri Lanka has a very high literacy rate - around 92.2 percent. So therefore everyone can manage English, even the schoolboys. They come and ask "What's your name?" "How are you?" "Where are you from?" then they are smiley and they like to ask some basic questions.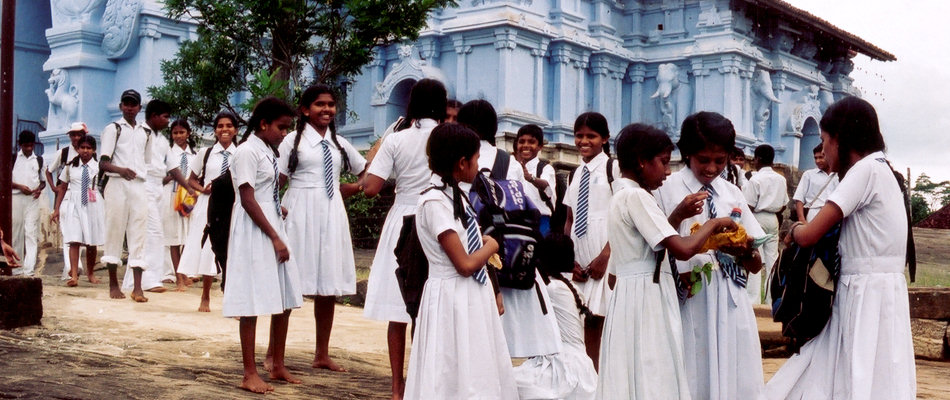 Find out more about this trip
Continue reading about this
Sri Lanka wildlife and whales tour