Tour leader interview with Cesar Velasco - Family teenager vacation in Peru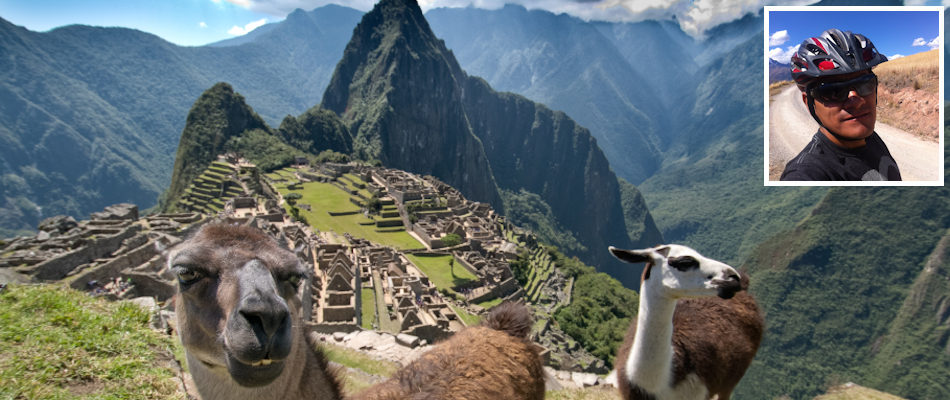 Llamas at Machu Picchu and (inset) Cesar Velasco
Leader interview: Cesar Velasco - Teen vacation in Peru
Originally from Cuzco, Cesar Velasco has lived there most of his life. He started out eight years ago as an Inca Trail guide - then applied to become a tour leader, which he loves as he can travel more widely in his home country. Cesar's first language is Spanish but his parents are Quechua - the little bits of Quechua he has picked up is extremely helpful for leading tours in the Andes.
Cesar describes himself as a family man - between tours he prefers to stay at home and take care of his baby. When he goes on vacation with his family he makes sure he gets to relax - and doesn't have to organise anything.
What is the most precious moment you've had with your group?
One of the nicest moments I had with one of my groups was in the community. I remember once with the teenagers, we had a group of eight with their parents, and they weren't used to doing activities in the community. And we were working with dehydrated potatoes. So imagine: children and local people in a circle, and a sack in the middle with a lot of dehydrated potatoes. We had to separate the good potatoes from the ones that were not that good - they had bugs, or were not in a good condition. Everyone was in a circle - teenagers, parents, local people, children, all together doing that work. At that moment - five in the afternoon with the sunset coming, all the people… it was really nice to see people from different countries with the local people, they can get involved in one activity and enjoy it. It was their first time doing that, it was very, very special.
Are there any common misconceptions about this destination?
People think they are going to see llamas and alpacas everywhere, that they'll arrive into Cuzco and they'll see llamas and alpacas in the main square. In the Sacred Valley, on the Inca Trail… they think they'll see them all the way. They also think that the guinea pig - our special dish here - they think we have that like we eat chicken or fish. But it's not like that. It's a special thing - for festivities. Only that. So llamas and alpacas everywhere, and guinea pig every day. It's not like that! We don't have burgers with guinea pigs inside!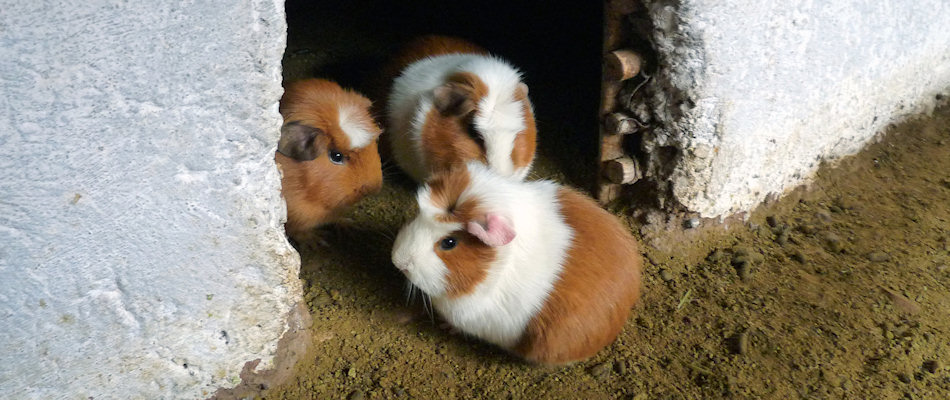 Are there any memorable local characters on this trip?
One of our porters called Paulino. 56 years old, a very short guy - he carries 20kg and he is smiling all the time. We meet him, he's smiling… and every time we're at the campsites he is chewing coca leaves, and has a big ball of them here inside his cheek. The people on the trip like him a lot! They take pictures of him, with him; it's nice to meet Paulino. He's one of our porters, and he's famous on the Inca Trail!
Do you have a favourite souvenir?
I like to buy a beanie or a woolly hat - or gloves. I'm always on the Inca Trail so I like to be changing that every month or two, to wear a new beanie, so it's a really nice souvenir. Especially from the places we are visiting - for example, the Sacred Valley or the communities we visit on this trip, it's very nice to buy something from them. It's better to buy something you're going to wear, of course! It's handmade by the local communities.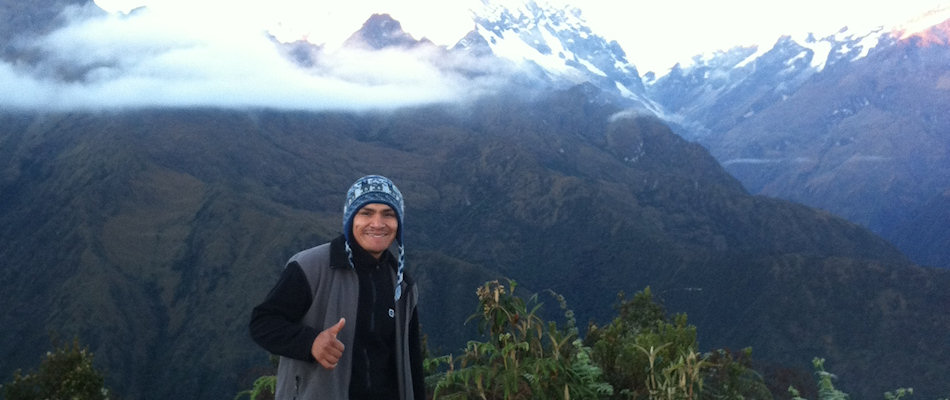 Woolly hat (Photo courtesy of Cesar Velasco)
Have there ever been any funny situations due to cultural misunderstandings?
On this trip when we have the homestay, you have a room in the house with the local people, and they prepare local meals. The food came and there was a really nice big bowl of soup, and the group thought that was all. Of course, they enjoyed that, finished that… and didn't realise that after that came the main dish! So they thought ok - more food. They had to finish! They enjoyed it of course, but they weren't expecting that. But the portions here in Peru and especially in the Andes are BIG. The first plate is quite big - so people think it's all - and they have to eat more, more potatoes… it was funny to see.
Can you share a local recipe with us?
On this trip we spend most of our time at altitude. So I can give you a recipe for how to make a really nice tea. You need to mix coca leaves, mint tea - the Andean mint tea, which is called muña here - you mix that with hot water in a cup, and that's what you call 'explosive tea', which is good for altitude, and good for digestion. That's the secret - remember that!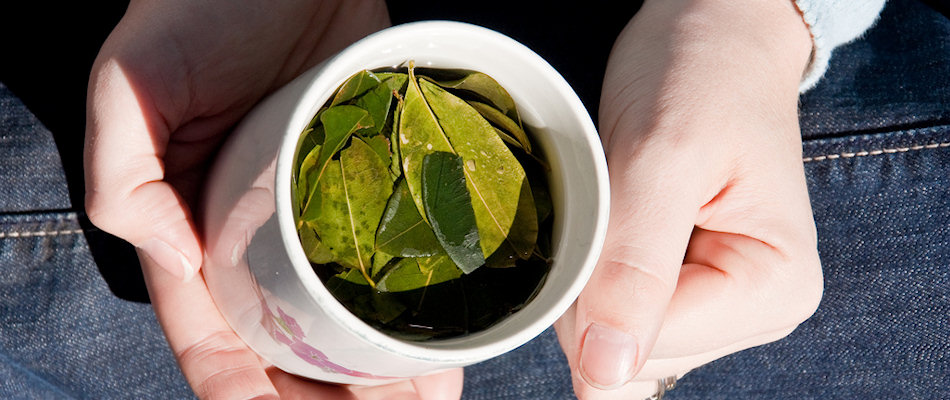 Teach us a local word or expression
In Quechua I have three words I like to teach people. The first one is solpaiki - that you are going to use everywhere in this trip as most of the people in the mountains speak a lot of Quechua. Solpaiki means "thanks" in Quechua. So after receiving something or doing something - they can say solpaiki.
Another useful word is sumaq, which means "delicious" and also "beautiful". So when they have something to eat or see a girl who is very cute, they can say sumaq. They are saying that the child is cute or the food is delicious - you can use that a lot. And the last one that is very useful in the Inca Trail is haku, which means "let's go!". They've got to understand that one, because they're going to be doing some treks and activities, and we're going to tell them haku - be ready to walk, or to do something. We use these words all the time, so they will definitely remember them.
Is there a particular song that reminds you of this vacation?
This is the Valicha - the most famous song here in Cuzco, it's instrumental music. The very old pictures in the video give you the feeling of what you're going to have on this trip:
Do you have any survival tips?
Drink a lot of water and have coca tea of leaf with you - the water will hydrate you, and the coca tea will help you with the altitude. People think that when they're thirsty, it's the right time to drink water. But it's not. When you are thirsty, you are dehydrated already. So that's why I recommend you to sip water all the time, it will help you to acclimatise and to enjoy the trip. If they don't follow these instructions, they won't feel 100 percent.
Have you ever been afraid on this trip?
On one of the trips that I had we were hiking the Inca Trail, everything was fine, we were on top of the mountains, but you feel the weather change very fast, you don't see anything, it's foggy and there are storms, lightning, hail and it's raining very hard. You can imagine that you, as the leader of the group, are in this place on top of the mountain and you feel that you are nothing compared with nature! It can change very fast - you feel quite vulnerable. This is not dangerous, but it's something that could worry you in that moment. On top of the mountain - you're very small! There are all these things you're not used to seeing that, but it's quite nice to feel that.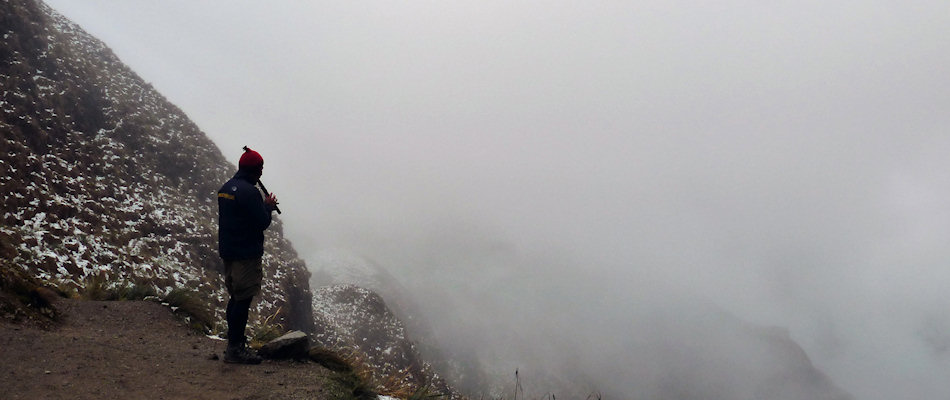 Is there anything that makes you want to shout "yes!"at tourists?
I say yes when they are concerned about the quality of life of the people involved in this trip. Porters, communities... and they are worried and asking all the time if it is good to do things. So I let them know what they can do and how - and I feel happier as I know they don't want to disturb their daily life. So I say yes when they want to try something different, something local - yes! We are going to do this as it's part of the local tradition.
Teenagers will remember the lessons more - they are growing, and the experiences they have on the trip they've never had before. They're going to love more the things that they do have as they will see life here in the mountains in Peru, and they are going to remember that all their life.
Find out more about this family teenager vacation in Peru
Read more about this trip