Our top vacations for a better world...
And why that means they're better vacations for you too! We've brought together a collection of some of our favourite trips that demonstrate exactly why traveling in a more responsible way not only benefits local people, wildlife and the wider environment, but how they also lead to much more memorable and unique vacation experiences for you. So from cruises that focus on reducing carbon emissions to hiking vacations which support education projects, here are our top vacations for a better world, that are better for you too.
Better for the climate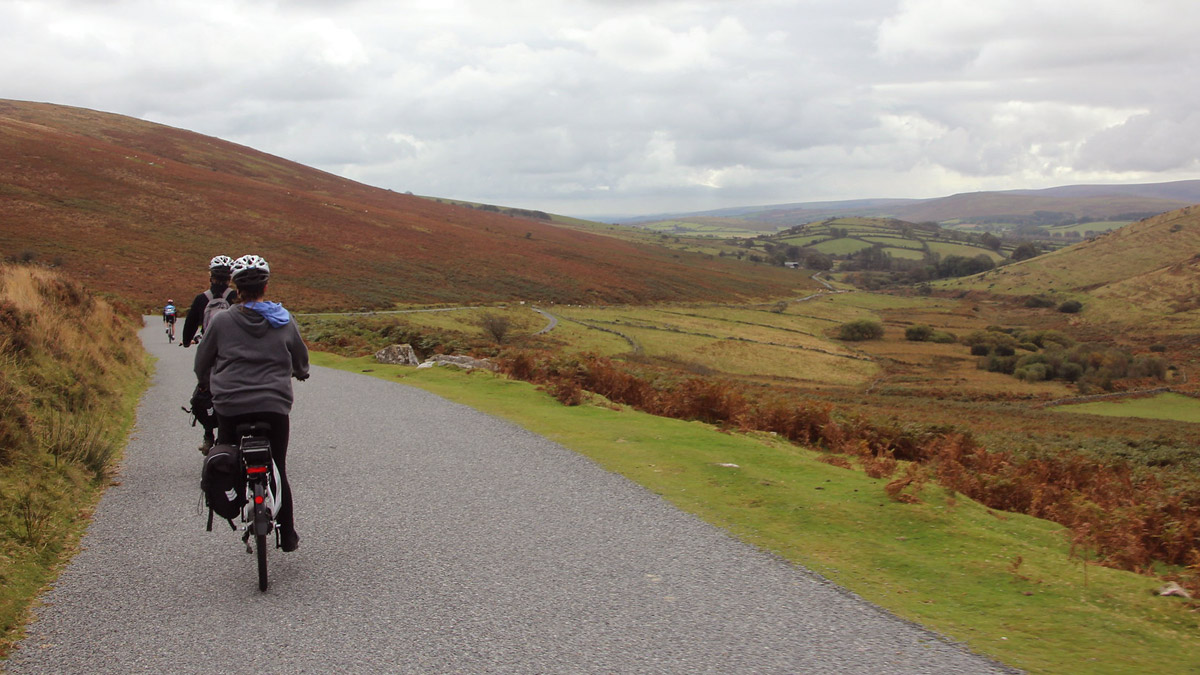 Electric bike cycling vacation in Devon
Guests are encouraged to explore by bike during stays at this award-winning eco-farm. And the electric bike opens up the notoriously hilly Devon countryside to even the most casual cyclists; helping you become part and parcel of local places and landscapes in far more depth than you ever could whizzing along behind the wheel of your car, powered by your legs and the farm's wind turbine.
Mull Cruise
There's a £50 discount for everyone arriving to join this small ship cruise aboard a traditional vessel by bus or train. Not only will you enjoy discounted travel to your cruise as a result, but you'll also get to bookend your trip relaxing on one of the finest, and most scenic, train journeys through the Scottish Highlands.
Vegan multi activity vacation in Belize and Guatemala
All meals are included on this adventurous Central American tour; vegan cuisine sourced in collaboration with local restaurants and suppliers. It means food miles, and the carbon footprint are minimal, reducing the carbon footprint of your journey, and you'll be enjoying some of the freshest, most delicious local produce available.
Better for nature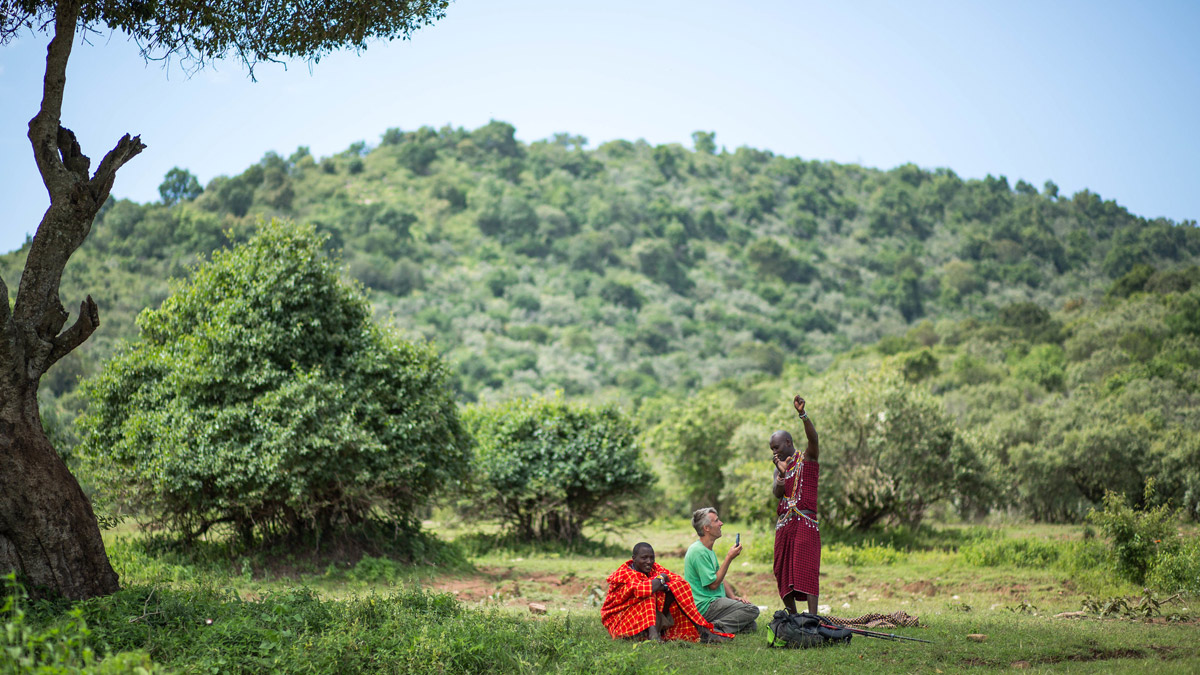 Masaai storytelling in the Masai Mara, Kenya. Photo by
Make it Kenya
9 day safari in Kenya
The land explored on this intimate safari is owned entirely by the Maasai community - who are paid a lease fee for its use and jointly manage it. Naboisho Conservancy has low numbers of tourists; highly qualified Maasai safari guides and the highest lion density in Africa. The community allow night game drives and walking safaris not permitted in National Reserve (which can also be included it all itineraries).
Uganda gorillas and wildlife vacation
Not only will you stay in locally owned lodges and enjoy trips run by a local team, but 95% of lodge workers and tour guides were born or live in the surrounding communities or towns. It means you experience a much deeper connection to the local area - a uniquely local experience that gets you closer to the wildlife through the people that know it best.
Activity vacation in Montenegro
This trip directly supports the Skadar Lake Pelican Conservation project, boosting numbers of one of the world's rarest birds, Pelicanus Crispus. Kayaking on the lake offers a peaceful, non-disruptive way to see wildlife 10 years ago you'd be hard-pressed to spot. Join a tour accompanied by one of the project's pelican experts and you're almost guaranteed to see these unique birds.
Namibia small group guided vacation and safari
The trip supports the Africat Foundation, funding health checks and research projects which underpin conservation efforts for Namibia's predators. As a result, you'll have the chance to visit the Africat Education Centre to learn first hand about the challenges facing big cat conservation, as well as spot these beautiful creatures in the wild.
Better for the community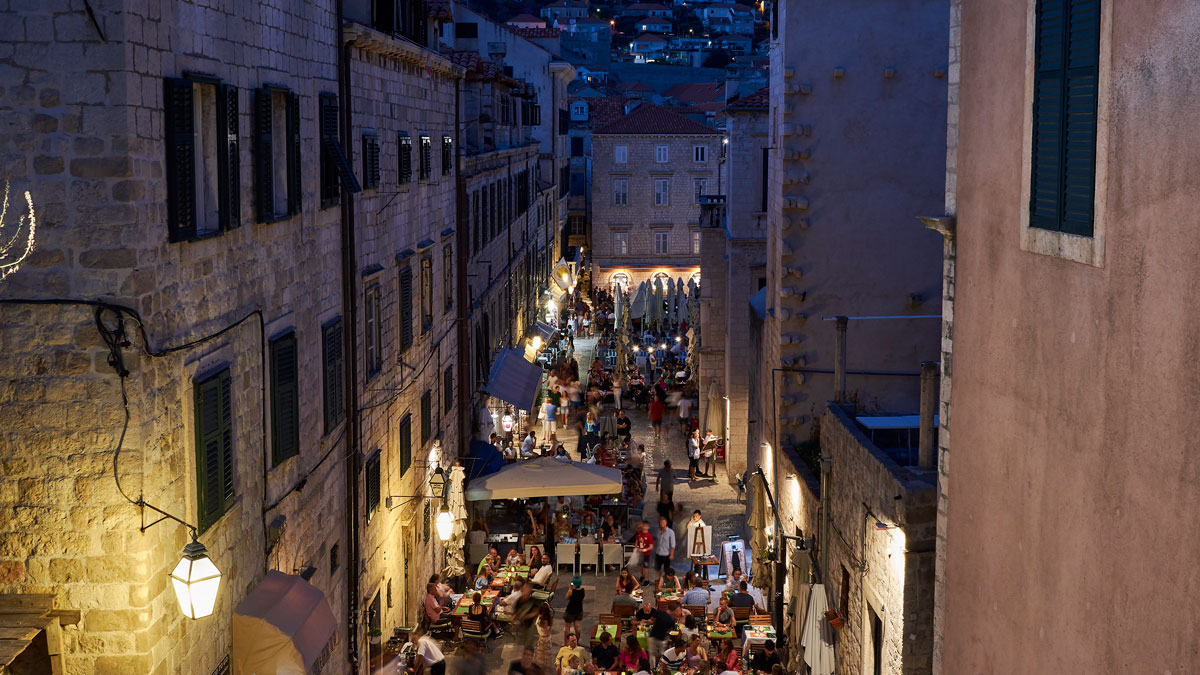 Restaurants in Dubrovnik. Photo by
Naval S
Small ship cruise around Croatia
Dinners aren't served on board this luxury cruise around Croatia's islands, so more money ends up in the local economy. And you get to choose which local restaurant to visit each night - so a chance to taste the freshest local produce and enjoy more varied, higher quality food.
Sri Lanka small group vacation
This tour directly supports families who lost everything in the 2004 tsunami through the sponsorship of a relief project. In return, you can enjoy the unique experience of eating in the home of a local family where you'll sample a variety of freshly-made local curries.
Maldives island-hopping vacation
By staying in local island guest houses on this vacation you are contributing to the local economy and increasing local employment. And your local guide will be able to immerse you in the real, fascinating local culture of the Maldives away from the luxury resorts for which these islands are better known.
Cycling from Siem Reap to Saigon
On this Southeast Asian adventure, riders engage with, and learn from, four different NGOs promoting empathy over sympathy. You'll have a chance to meet and engage with local people, to learn more about the challenges faced by rural communities in Cambodia and Vietnam - and as a result make an informed choice as to which project you'd prefer your charitable donation to support.
Luxury trekking in the Atlas Mountains
A 5% levy on each stay at this Kasbah helps provide secondary education for girls in the High Atlas mountains, and in return you'll experience the genuine warmth of traditional Berber hospitality that is only possible at such a community-focussed lodge.
Costa Rica off the beaten track vacation
On this tour you'll have the chance to stay in a rural community off the tourist trail, established by local women to bring tourism, and its associated income, to lesser visited areas. For you the stay offers a unique opportunity to experience the culture and spirit of authentic rural life, well away from Costa Rica's tourist crowds.
Croatia activity vacation for families with teenagers
Each summer families joining this adrenaline-filled activity trip have the chance to take part in a charity quiz night raising money for an NGO supporting local disabled children in Trilj. And not only are you raising money for a good cause but you'll enjoy a fun evening in the company of Croatian peers.