The importance of living your travel dreams with Anna McNuff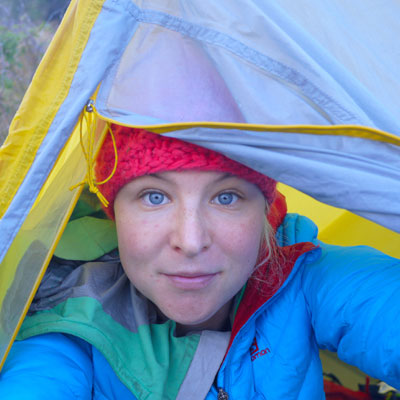 Anna McNuff
, voted one of The Guardian's most inspiring contemporary female adventurers and one of Condé Nast's 50 most influential travelers of our time is a great example of a "dreamer who does"!
We are pleased to announce that Anna will be leading an inspirational talk at Responsible Travel's office in Brighton on 17th October 2017. This will be our first 'Helping Dreamers Do' event, sponsored by our friends at Exodus Travels.
Come and join us as we settle in for a glass of wine and some nibbles as Anna takes us through her journeys, on foot and by bike, through some of the most fascinating places on the planet - from America's Wild West to the native forests of New Zealand, to the high passes of the Andes Mountains and beyond.
Anna will talk about the importance of dreaming big, to have bold ideas and the confidence in risk taking. She has a quest for more than just the status quo and will discuss the power of a positive mindset to overcome a fear of failure.
The event program;
6:30 – Arrive for drinks and nibbles
7:00 – A hello from Responsible Travel and an introduction to the Trip for a Trip scheme
7:10 - Anna begins her talk
7:45 - Question time
8:00 – Drinks and nibbles and a chance to get to know Anna and the Responsible Travel team a little better
9:00 – Finish, although this is very flexible and people can stay longer if they wish – or until the wine runs out
Sorry, tickets are now sold out
. Tickets for the event cost £10 and can be purchased by calling 01273 823 700. We are donating all proceeds to Responsible Travel's
Trip for a Trip scheme
– which provides day trips for disadvantaged children around the world. Places are very limited so be sure to get your tickets in advance.