2

Reviews for Pyrenean Experience Vacations
Read Pyrenean Experience independent reviews and make booking inquiries on responsible vacations.
2 vacations found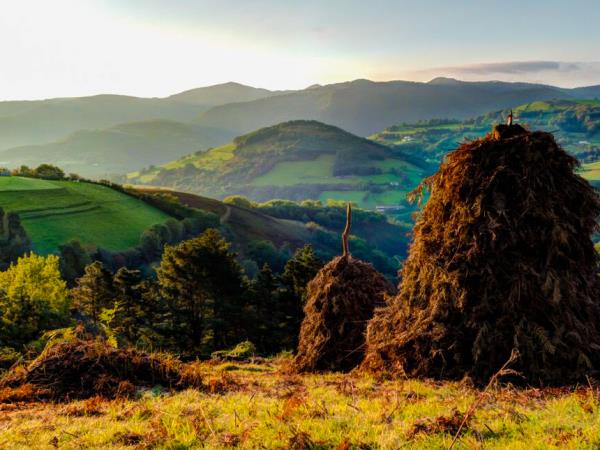 Enjoy a guided walking vacation in the Basque Pyrenees. A network of pretty trails spread out into the landscape from the doorstep of your hostís private home. Every day youíll walk in a different direction through the wooded hills, to a different Basque mountain village. Each walk comes with a story, and youíll find yourself following in the footsteps of shepherds and smugglers, witches and World War II resistance fighters. On the way youíll walk stretches of the Camino de Santiago and the Comet Line, an escape network which helped airmen escape occupied territories in World War II. Whilst youíre only an hour from San Sebastian, Pamplona and Biarritz, itís no exaggeration to say this ...
Read more >
From
Ä

1,500
excluding flights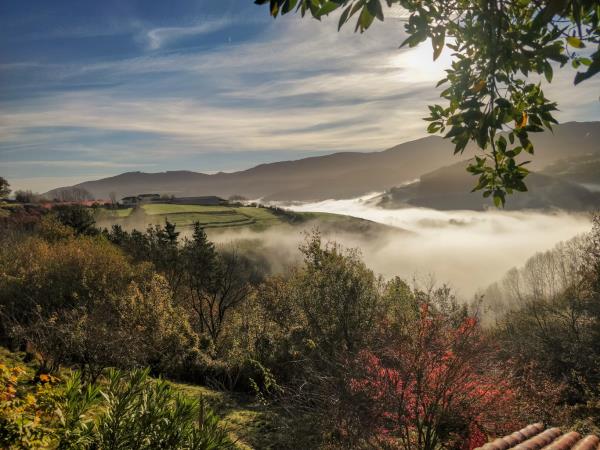 Just an hour from San Sebastian lie the Basque Pyrenees, cradle to the enigmatic Basque culture, its origins shrouded in the mists of time. Join us for an authentic, one-of-its-kind experience of Basque culture in a tiny traditional shepherding hamlet. These mysterious Basque Pyrenean homelands are threaded with shepherds' and smugglers' trails, and old flagstoned paths that meander between medieval villages, churches and watermills. From Georgina's stunning mountain farmhouse, 10 different circular walking routes lead off in all directions. There is NO need for a car and no need to pack bags each day. Decide over breakfast on the terrace which walk best fits your mood that morning, and ...
Read more >
From
Ä

1,500
excluding flights