1

Reviews for Ecotour Albania Vacations
Read Ecotour Albania independent reviews and make booking inquiries on responsible vacations.
3 vacations found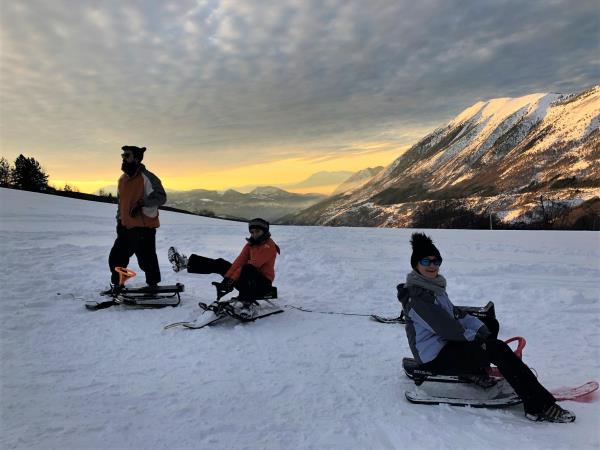 This tour is dedicated to exploring villages in north Albania while snowshoeing. If you have only visited us during spring/summer, we need to tell you that you are still missing a lot from the winter time. You will start your journey with Valbona National Park, where you visit the valley, the waterfall, Kukaj village and more, by hiking in the snow. While very close with Kosovo, you have the chance to visit Prizren and the museum where one of the most important leagues in Albanian history was held. Your next stop is the village of Radomira. The gigantic mountain you see is Korab (2764m), the highest peak in both Albania and North Macedonia. Hiking in Radomire will introduce you to the ...
Read more >
From
€

520
excluding flights
Classics of Albania is the best representative of the highlights of our country. During your stay you visit Berat and Gjirokastra, both UNESCO listed cities, for their rich historical and cultural heritage. Capital of the north, Shkodra is famous for legends, religious harmony and more, whereas Kruja will bring you closer to history, our national hero Skanderbeg and the sacrifices and unity of Albanians, in fighting to protect our land and culture. This far, you have visited fortresses, museums, old towns and bazaars. Archaeological sites of Apollonia and Butrint are the proof our ancestors left us of centuries of human occupation, from Illyrians to Greeks, Romans, Byzantines and Ottomans. ...
Read more >
From
€

570
excluding flights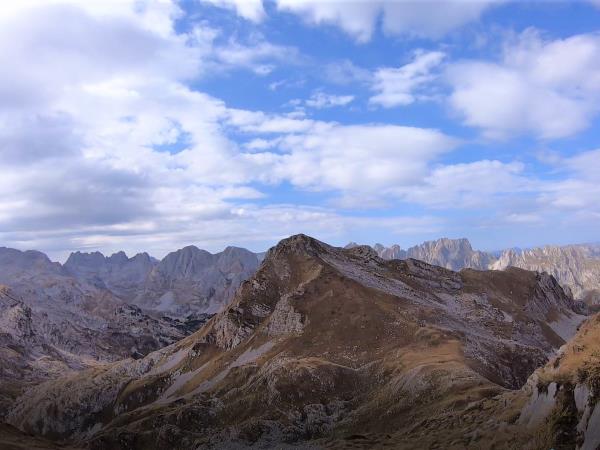 Peaks of the Balkan is the tour that offers you an amazing view over three neighbor countries, Albania, Kosovo and Montenegro. e start our journey with two alpine villages in the north of Albania, Valbona and Theth. During these days, the grandiose mountains and the waterfalls will leave you speechless. On our way to the uninhabited village of Cerem, we pass by Zla Kolata, the highest peak of our neighbor country, Montenegro. If we were to hike up to the top, we could be enjoying the beauty of these 3 countries. A village so remote that is not accessible by vehicles, is Doberdol. During the hike we will taste the fresh local products from the sheepfolds. The highest peak we will climb in ...
Read more >
From
€

650
excluding flights