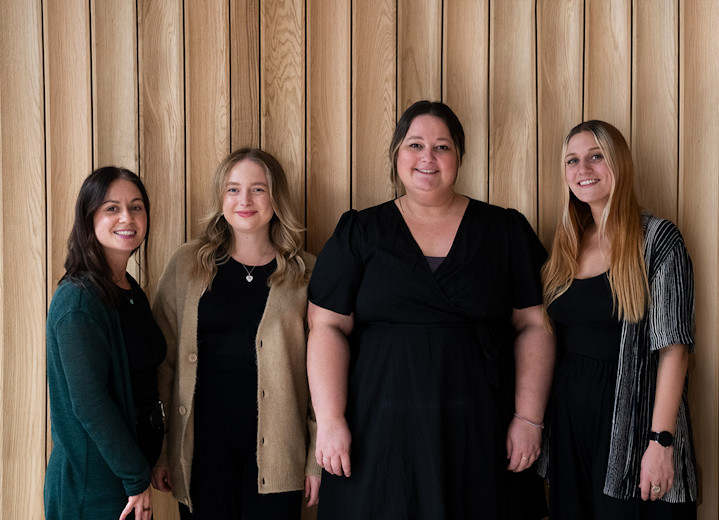 Responsible tourism
Responsible tourism: Wolf watching vacation in Canada
Environment
- THE LAND & WATERS
Our company believes in and practices the principals of eco-tourism. Our operational philosophy is to be as unobtrusive on the land and waters as possible, and includes the teaching and applied practice of minimum-impact considerations to all of our field activities within practical and economically-viable guidelines. Such practices include doing what we can to minimize use of fossil fuels for remote field access as well as during the day-to-day operations of our wildlife camps; the proper handling and removal of refuse from the field; campfires limited to contained fireboxes or below high-water marks; minimizing the cutting of live trees; actively practicing 'catch & release' fish management, etc. Ideally, we try not to even leave footprints! As a eco-tourism company we practice daily environmentally-conscious field ethics that are intended to leave as little impact as possible to our surrounding environs. This attitude is particularly important in sensitive Arctic and sub-Arctic regions where even just walking over the wrong area at the wrong time in a careless manner may scar the land for hundreds of years. Our camps, equipment & field techniques are all operated in low-impact manner, and we expect our guests to assist us in our endeavour to maintain purity on the land.
- THE ANIMALS
We strive to find and maintain a balance between providing world-class wildlife viewing opportunities for our clients while maintaining an ethical and non-disturbing approach to sensitive wild animals. During our four decades of Northern Arctic operations, we are fortunate to have located, and to offer genuine wild wolves traditional den site areas, active caribou water crossings and musk-oxen grazing ranges. We are fortunate to be able to offer quality photography and viewing of these wild animals with a high degree of success. Yet, in such a huge landscape as the Canadian Arctic and with such unknown variables from season to season as wolf population densities, false-den years, changing caribou migratory routes and hunting & trapping pressures from the tree-line; the task to locate animals can often be formidable. Once located, extreme care must be taken not to disturb them as careless human exposure & activities can influence the behavioural patterns of wild animals and bird life. We will not endorse wildlife harassment in any form, or for any reason. Nor will we endorse feeding or the 'luring; of wildlife at any time to provide closer viewing. Of critical importance are field practices that minimize disturbance of wildlife and bird life – the ideal wildlife encounter to us is one where we come, watch and then leave without the animals ever knowing of our presence.
- WILDERNESS WATCHDOG
The caribou herds in northern Canada have been dramatically dropping in population for the past decade in many areas for yet unknown or undisclosed reasons. As one of the most remote wilderness outfitters in far northern Canada, we often find ourselves in the unique position of being the only unprejudiced 'eyes' out there... Not only is this good for our clients as we know where the best animals congregates are, but it also give us valuable insight and knowledge as to exactly what activities are really going on in the wilderness, and exactly where. With ungoing major diamond & uranium discoveries and industrial mining activities in the north, combined with greed and the indecisiveness of aboriginal land claims, the 'truth' often becomes diluted in a political quagmire of big money payouts, shifting allegiances and shady politics. As major development projects continue to grow in the north near critical wildlife habitat, we often acts as a 'watchdog' agency for what is actually happening out there on the land. There are those out there who would try to stop us... Nonetheless, through our extensive environmental and media contacts we are committed to and do our best to continually spread the word - we all have the right to know the real truth about our last stands of our northern wild animals, and what is really going on at our last great wilderness areas in North America.
Community
The history of the Arctic & sub-Arctic of North America has long captured the imagination of the public. Huge treatise have been written about this subject that examine varying speculations of the routes navigated and fates befallen by the European explorers who were supposedly the first to attempt exploring the north.
Yet often neglected and ignored in our written histories is the much more extensive background of the local aboriginals - the Indian & Inuit peoples that lived upon and harvested the harsh Arctic & sub-Arctic wildlife and waters for thousands of years before even the first European explorer set foot upon the frozen shores. Many of those explorers attempted to lay claim to discovery of lands that were already inhabited by hearty peoples: aboriginals about whose cultural relationships, traditional knowledge and unique ability to survive on the harsh lands upon which they lived are first now coming to light to the 'outside' world.
Although evidence of continued nomadic occupations of these peoples lay directly beneath their feet, credibility was rarely bestowed by the early Europeans to the local natives - often enough the very people upon whose knowledge and hospitality they depended upon for their survival. Truly the native elders - those of the Inuit and 'Dene' remain the true knowledge-holders of the last great tracts of Canadian mainland wilderness. The Europeans who attempted to lay claim to its discovery were in reality just simply just passing through, and probably could not have done even that without the on-going help of the natives that always lived there, and who were in tune with the real rhythms of the land and waters...
Our wilderness tourism activities actively promotes the revival and 'bringing to light' of the remarkable aboriginal history of the areas to which we operate our tours. We are strongly involved in promoting field and community tourism programs that include introducing the local traditional aborginal lifestyles and local history to our clients We also actively create and implement in-depth historical and archeological instructive programs in association with our wildlife tours in which the community elders and youth are often directly involved, and directly participate. During our four decade operating history we have also helped create local guide training programs and have been involved in several joint-venture tourism activities with local aboriginal groups.
Our company also helps stimulate the local economies of the communities we use to access our remote operating areas by the purchasing of services and hiring of local guides and field workers whenever possible. Spin-off benefits include the client purchase of arts & crafts from local community artists.
Popular similar vacations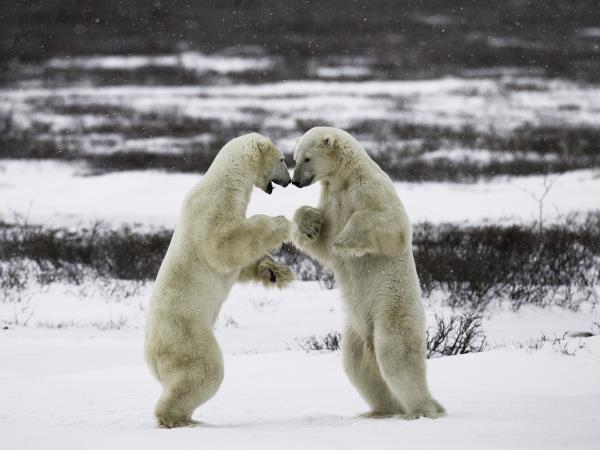 An amazing opportunity to encounter polar bears
From £5995 excluding flights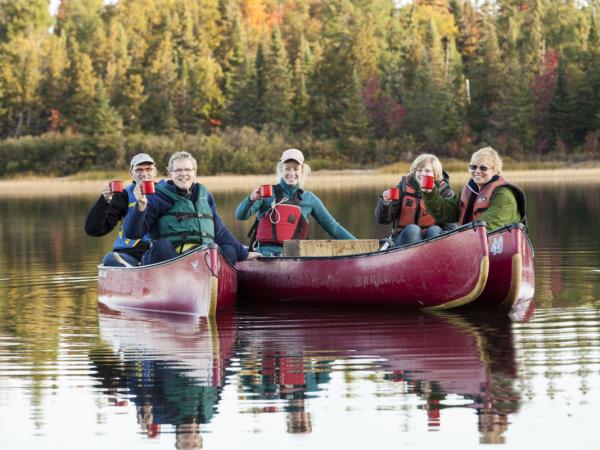 Canoe Algonquin Park, see wildlife such as moose, wolves
From CA $599 4 days excluding flights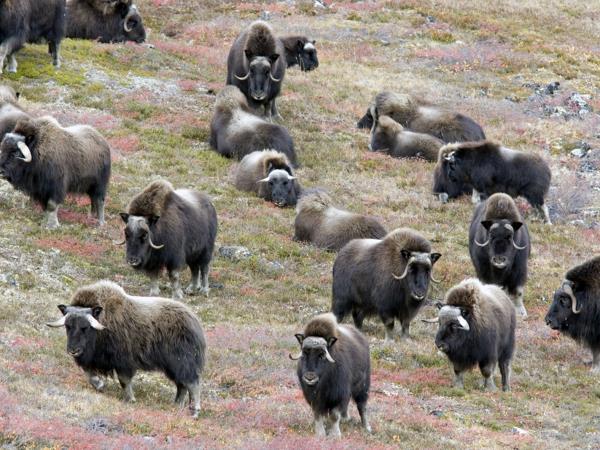 Musk-oxen herds & intriguing history in Canada's Far North
From US $3200 5 days excluding flights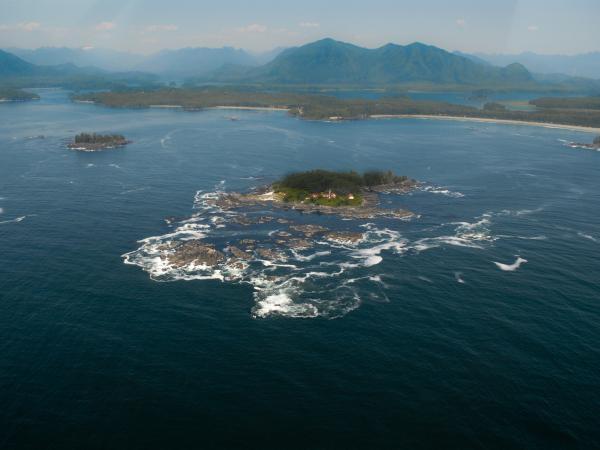 Off the beaten track adventure into the Canadian Rockies
From US $3649 - US $3939 15 days excluding flights