"As if conjured from a fairytale, Georgia's Svaneti Mountains are wildly atmospheric. Combined with tantalising cuisine and rich history, this walking vacation will appeal to connoisseurs, just like an excellent Georgian wine."
Highlights
Svaneti Mountains | Tbilisi guided tour | Mtskheta | Kutaisi | Ushguli | Mt. Shkhara | Shkhara Glacier | Mestia | Zugdidi | Dadiani's Palace | Batumi |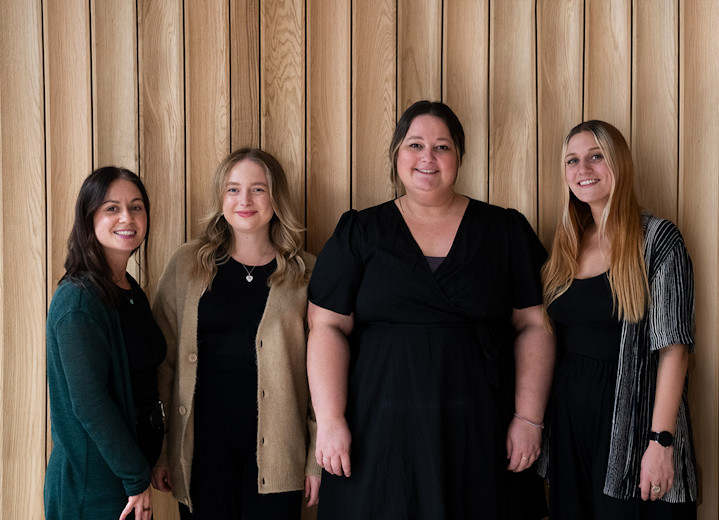 Responsible tourism
Responsible tourism: Svaneti Mountains walkingvacation in Georgia vacation
Environment
We have a strict environmental policy to make sure that the fragile eco-system of the mountains is not damaged or spoilt in any way. Our guides are trained to uphold this policy and all clients are fully briefed on appropriate/responsible behaviour whilst in wilderness areas. Our "Leave No Trace" ethic is applied to all trips in all regions, and as tour operators is something we are careful to promote.
When you take one of our trips, we also make a contribution to Carbon Clear – an organisation devoted to 'offsetting' or 'neutralising' harmful greenhouse gas emissions caused by your flight. This is done by funding projects across the world that will reduce greenhouse gases on your behalf through sustainable energy or rainforest restoration.
We always endeavor to provide locally sourced food and provide the local communities with business. We're devoted to ethical, ecological and sustainable travel and all of our trips have that as their base.
During this trip, we spend time in remote village homestays. This is not only environmentally friendly - we live by the ways of the villages - but is also beneficial to the community, promoting sustainable and ethical tourism. We care. We care about the people we stay with, the way we arrive and the way we leave.
From days 6 to 8, we travel primarily on foot. Although this does save on fuel and greenhouse gasses, we feel that the main benefit of this form of transport is allowing our travelers to experience life at the slow and beautiful pace of the Georgian countryside, where we will take only photographs and leave only footprints.
Community
In Georgia and we use local ground handlers who in turn book locally run hotels, providing employment for a number of members of staff and support families. The ground handlers also use local drivers and camp staff, and ensure that all supplies are purchased locally for the journey. This means that all the operational costs go directly into the local economy and helps to improve employment opportunities in remote regions.
Across the Caucasus - but particularly in Georgia - we have developed unique relationships with many of the mountain peoples of the region and through our form of interactive tourism with a social conscience we have helped them by providing an important additional income. On this trip we travel through regions where conditions are harsh and there is limited opportunity for earning an income. By visiting local families we are able to put much needed funds directly into the local communities. In addition all foods are produced locally so several members of the village benefit financially, which improves several familys' standard of living. The great thing about this kind of interactive tourism is that everyone gains – the locals financially and us from the fuss they make of us!
The Caucasus have suffered over a decade of civil war and turbulence, and have been left with an abundance landmines and UXO in several areas. All landmine casualties place additional strain on the already overburdened health care system that has been damaged or destroyed by decades of conflict. We support the Adopt-A-Minefield project, an NGO that saves and improves lives by raising funds to clear landmines and help landmine survivors around the world.
In addition we sponsor the following project:
Children of the Caucasus is an excellent charity, set up and run by the British Georgiaphile and author Peter Nasmyth, dedicated to helping the young people of the region, many of whom have been displaced, orphaned or traumatised by civil war.
Popular similar vacations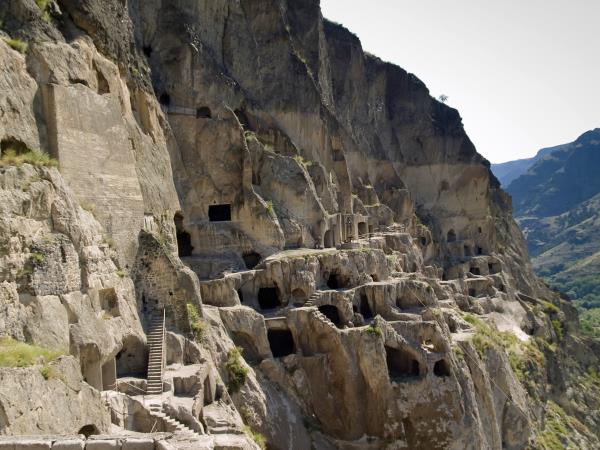 Discover the dramatic and picturesque landscapes of Georgia
From £1795 11 days excluding flights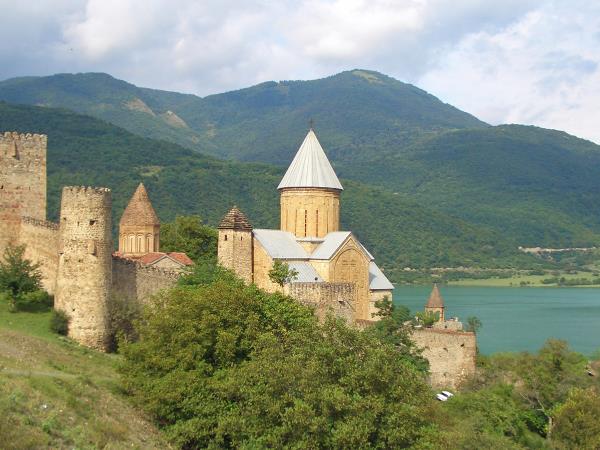 A scenic journey through Azerbaijan, Georgia and Armenia
From £2915 15 days excluding flights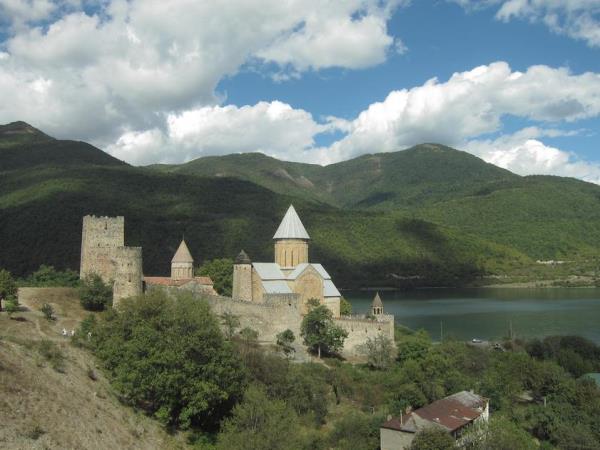 Journey to the furthest reaches of Europe
From £2245 16 days excluding flights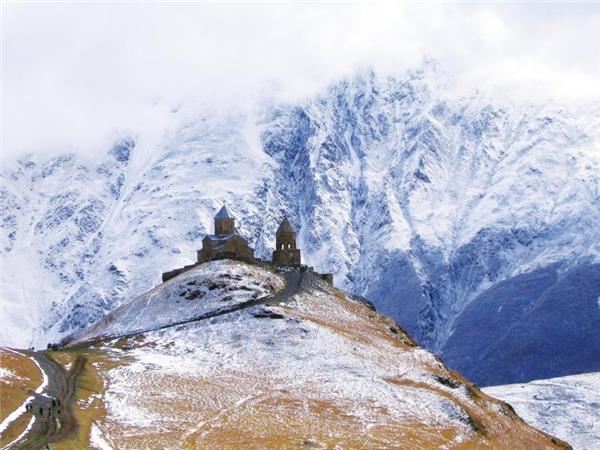 Small group tour of the Caucasus
From US $3750 19 days excluding flights