Description of Surrey hills self guided walking vacation, England
The Surrey Hills are famed for beauty spots such as Box Hill and Leith Hill, part of the great ridge of the North Downs and Greensand Way. You'll discover one of England's finest landscapes with spectacular scenery, picturesque villages and glorious rolling countryside.

A weekend of luxury, excellent cuisine and wonderful walks in countryside that inspired Keats, Jane Austen and Vaughan Williams.

Our aim, is to make your short walking break as memorable as possible in countryside you will never forget, combining fresh air with exercise, tranquility and beauty, and insight into an area's history and culture. Our carefully-crafted walks will leave you refreshed, relaxed and restored.

Our clients are always impressed at the beauty of this countryside which still enjoys an amazing 40 per cent of woodland and yet is so close to London.

Enjoy

• expertly-crafted self-guided walks in some of England's most beautiful and most accessible countryside
• peace of mind knowing that routes have been thoroughly researched by the founders of the company, and tested by numerous walkers, so you can be sure you will not have problems finding your way! We include a marked-up Ordnance Survey map in your pack with a waterproof map case
• routes through the most tranquil and beautiful scenery, well away from the crowds
• printed commentaries highlighting features of special interest to provide insight into the area's history, culture and natural environment
• the freedom to walk at your own pace, linger as long as you like over lunch, visit places of interest on the way
• a choice of two excellent B&Bs
• excellent restaurants with good country pubs for lunch
• phone support 9am - 9pm

What to Expect

Grading of Walks: these routes are suitable for anyone of average fitness, able to walk around 8 miles on varied hilly terrain for up to 4-5 hours with a break of approximately 1 hour for lunch. As this is hilly country some ascents and descents are to be expected.

Accommodation: a choice of two excellent B&Bs in the beautiful market town of Dorking, well known for antique shops, boutiques and a variety of restaurants. Both are award-winning. One is located in the heart of England's largest vineyard in a uniquely peaceful setting yet within walking distance of the town centre and rail station. The other is in an equally good location within easy reach of the town centre and much admired for its friendly welcome and home-from-home ambience.

Travel Information

By rail: trains twice an hour from London Victoria or Waterloo with a journey time of 45 minutes. Easy access from Gatwick Airport.

By road: total mileage from central London: 30 miles (1.5 hours). Ample car parking available.
Day-by-day itinerary
| | |
| --- | --- |
| Day 1: | Arrival & Town Tour. Having settled into your accommodation, we recommend taking our town tour to discover the various delights of the old market town of Dorking. |
| Day 2: | Box Hill. A wonderful walk today in one of Surrey's most well-known areas of outstanding natural beauty - Box Hill. You'll follow in the footsteps of Jane Austen as you traverse this little-known part of the North Downs. Your efforts up hill and down dale will be amply rewarded by splendid views. Further highlights of today's walk include beautiful woodland trails featuring in particular fine box, yew and beech trees. You'll discover and walk on Roman Stane Street on your way to the ancient village of Mickleham for lunch at our highly recommended old inn. After lunch there's another ascent before, finally, you descend to cross the River Mole by the famous stepping stones or, if you prefer, by footbridge. Finally, return return to the start via Denbies Vineyard where, you may, if you wish, stop for tea - and very good it is too! (8 miles/13.5 km) |
| Day 3: | Leith Hill. Walking in the footsteps of smugglers and highwaymen whose stories you will read during the course of the day. You'll gradually ascend, firstly to the village of Coldharbour nestling below Leith Hill, the highest village in the south east. The old inn here is renowned for its own brews: try the Tally Whacker! Continue to the summit of Leith Hill itself, the highest point in the Southeast. There are compensations for having spent most of the morning ascending: one is you'll be mostly descending after lunch; and your efforts will be amply rewarded with stunning views, arguably the most extensive in the south-east. You can climb to the top of the tower where, on a clear day, you can see the English Channel 30 miles away. This is a favourite walk; the countryside in these parts is unspoilt, still quite wild and remote and our route keeps us well away from traffic. It's hard to believe that you are so close to London; in fact people say that the countryside reminds them of Scotland! (7 miles/12 km) |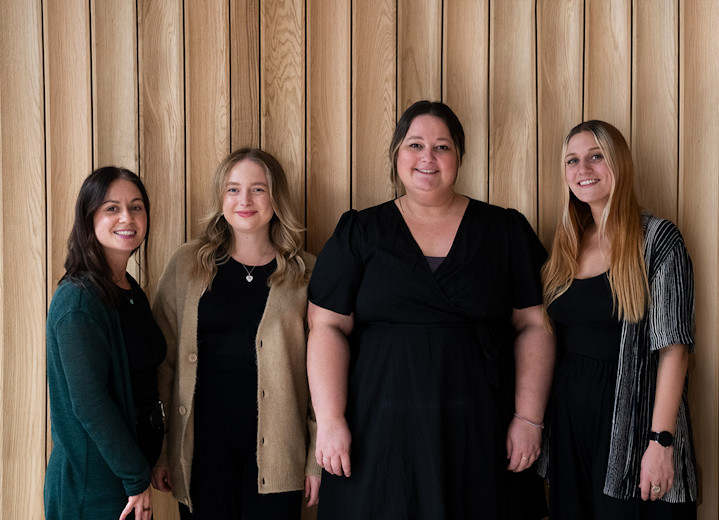 Departure information
This trip can be tailor made throughout the year to suit your requirements
Responsible tourism
Responsible tourism: Surrey hills self guided walking vacation, England
Environment
Walking is the least carbon intensive way to travel and ensures that the environmental impact of our walking clients is kept to a minimum. Where it is necessary to travel by means other than on foot, we encourage the use of public transport; if that is unavailable we recommend local transport companies to reach the start of the walk.
We believe that by encouraging walking, the least carbon intensive way to travel, the environmental impact of our groups is kept to a minimum. Where it is necessary to travel by means other than on foot, we encourage the use of public transport. We aim to balance the environmental impact of traveling with the immense benefits sustainable tourism can bring to rural destinations and to local economies. We focus our walks on areas that are as much as possible 'off the beaten track', providing our clients with authentic experiences and, as a result, a memorable vacation very far removed from mass tourism.
Since launching our company in 1995, we have introduced thousands of people to the benefits of walking in the countryside, experiencing good, clean air, exercise, companionship and natural beauty. Our walking vacations in this area enable our clients to explore and enjoy the beauty and history of this very special area while avoiding the much-used end-to-end stampede along the route which is promoted by most walking companies. All our clients are informed and encouraged to respect the environment, to buy local food, souvenirs, use public transportation that benefits locals.
We periodically remind people about the fragility of the countryside and how they should protect it and observe the Country Code. We also use the commentaries, an important feature of our walks, to promote an appreciation of nature, the trees, flora and fauna, food production, geology and over the years we have helped people to identify plants, trees, etc. We discuss local architectural practices, cuisine, wines, festivals and participate whenever possible. We also introduce literature and poetry into our walks to illustrate how the countryside and the natural objects in it has inspired some of the greatest poetry of the English language.
Our Routes: We use only established rights of way and public footpaths and avoid those which have become eroded through over-use.
Travelers Code of Conduct: Our clients are sent accurate pre-trip information which includes a reading list to enable clients to understand something of the politics and history and culture of the country they are visiting. We applaud hotels who use electric rather than power showers and showers rather than bathtubs and discourage the practice of changing towels on a daily basis. We communicate these best practices to our clients at appropriate opportunities.
In our small home office we recycle paper, cardboard, ink cartridges and printed material. We purchase recycled printer cartridges, paper, envelopes, labels, pens, toilet tissue, bin liners. We turn off printers, photocopiers, computers, battery chargers and transformers at the end of each day and avoid 'screen savers', use energy-efficient bulbs and low-energy appliances. We cut CO2 emissions by keeping thermostats at the lowest comfortable setting. We do not use tumble dryers nor take disposable plastic bottles to the countryside, instead promoting the use of water bottles manufactured by companies like Sigg.
We keep our customers informed electronically via email, electronic newsletters and our website. We encourage clients to remit their payments electronically via PayPal or by bank transfer.
Community
We choose the best walks available and one does not start directly from the hotel. Therefore provision has to be made to transport people to and from the start of the walks. To achieve this we employ local minibus and taxi companies. We believe that we have made valuable
economic contributions to local rural businesses, bringing them repeat business, and it is our aim to continue to do so.
We recommend restaurants for dinners and lunches, using mostly establishments using locally sourced produce purchased from local farming families. When packed lunches are required, we recommend local bakeries, delicatessens and fruiterers for supplies. We also promote the use of various tea shops and cafes along the route.
Education: We encourage people to be aware of the unique value of the natural environment through our commentaries on the countryside and rural life, its folklore, traditions and history. In this way we provide an extra dimension of meaningfulness to our clients' experiences of the countryside and an enhanced understanding and respect of the people who live and work in it, past and present.
Bringing people to a new region, arranging their accommodation and food, transporting them from place to place, walking the ancient footpaths, visiting their pubs and teaching through carefully-researched commentaries something about the area's rich history, culture and folk law, has the effect of giving people a sense of community with the place. People often return on their own or with friends, visit the same pubs and renew their sense of being at one with the beautiful local countryside.
Landscape
This carefully-researched and crafted walking vacation in a special landscape of the UK, promotes appreciation, respect and enjoyment of the countryside through informative commentaries. These commentaries relate to history, rural life and traditions, flora and fauna, geology and literature.
We walk in an Area of Outstanding Natural Beauty. We describe the views to be seen from the high points and our walkers always enjoy seeing the distant route they took earlier in the walk. We always explain something of the history of the area we are visiting and introduce into the walks topics of a literary nature such as poems, references to writers associated with an area and examples of the soothing power of nature.
We share knowledge about features of architectural interest and geological interest. For example, we may explain about the chalk downland turf or archeological features such as barrows and earthworks and explain how the land we see today has been shaped by the past. Or we may explain about a national trail, its history and its significance today. We include references to the economic importance of, for example, chalk, hardwood, coppices.
Popular similar vacations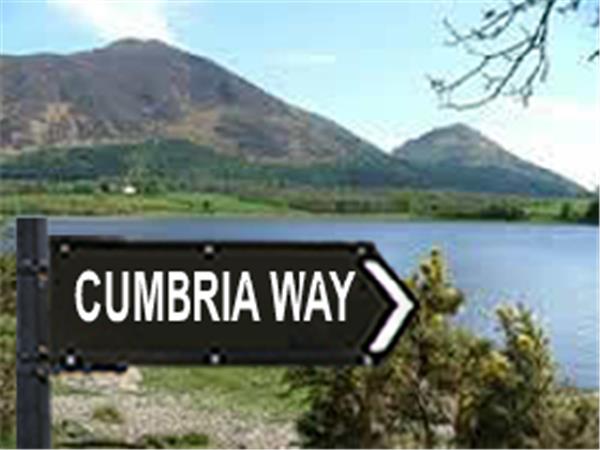 Hiking vacation in England's Lake District
From £675 - £981 10 days excluding flights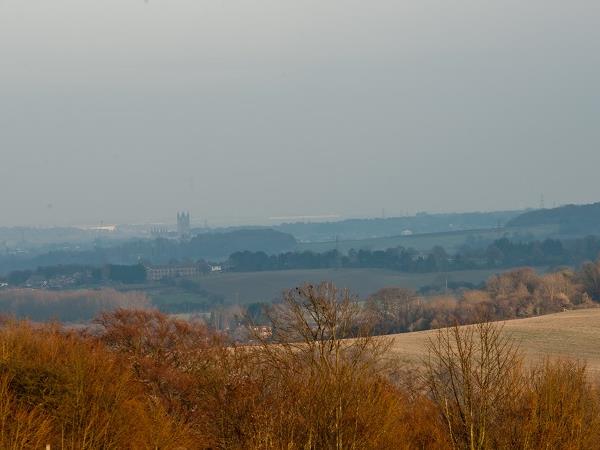 Discover Kent's history, its landscape and its people
From £616 6 days excluding flights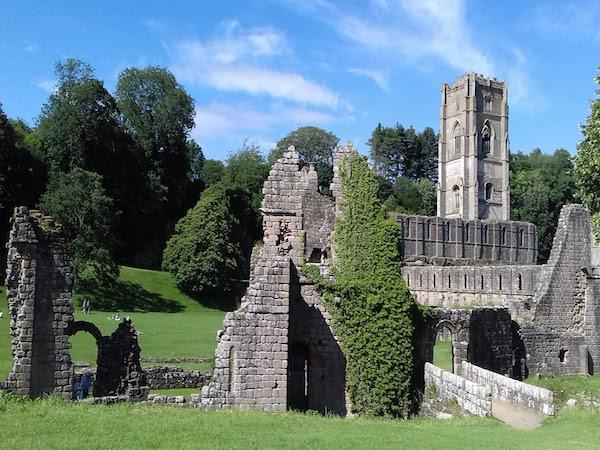 A guided 12th century hike, York to Fountains Abbey via Ripon
From £395 4 days excluding flights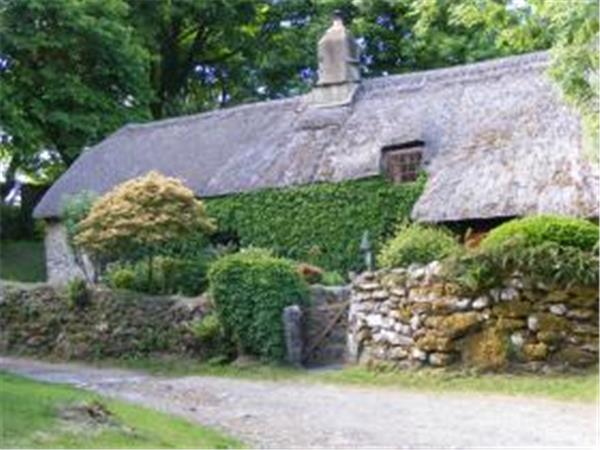 Self guided walking between the Dartmoor and Exmoor National Parks
From £269 - £639 3 days excluding flights