"Flexible, self guided walking in the South Downs, with nine carefully designed walks which you can enjoy in any order, and a choice of accommodation."
Highlights
Self guided walking | nine walks | route notes, maps and commentaries | South Downs National Park | Alfriston | Jevington | Seven Sisters | Southease | Charleston | Litlington | Crowlink and Lullington Heath | Birling Gap and Eastdean | Lewes, Balmer Down and the River Ouse
Description of South Downs walking vacation, England
Enjoy nine fantastic, carefully crafted walks in England's newest National Park, on this South Downs Walking Vacations, England. You can follow the walks in any order you choose. Here, in Sussex, you'll discover some of the very best scenery in the country. Striding out across unspoilt rolling green hills, you'll breathe only fresh sea air as you gaze out at ever changing landscapes. There is time to visit many places of interest en route and, in summer, for swimming from nearby beaches. With us, you do not just follow the national trail; instead you enjoy routes that incorporate the very best that the South Downs has to offer.

The routes are selected for their accessibility and suitability for the average walker able to cover between five and 10 miles (eight and 16 km) on varied terrain for up to five hours with a break for lunch. There are optional breaks for reading commentaries along the way. Ascents and descents are to be expected when walking on cliffs and downland. Some routes contain options for shortening the length of the walk and as this is a self guided vacation, you're free to walk at your own pace, linger over lunch and visit the places that most interest you most.

All the walks have been thoroughly researched by the founders of the company and tested by numerous walkers, so there's no risk of getting lost. You'll have maps, route notes and commentaries on features of special interest, providing insight into the area's history, culture and natural environment. There's a choice of stylish and comfortable hotel or B&B accommodation, in the beautiful downland village of Alfriston, one of the most appealing villages nestling in the heart of Sussex.

Day-by-day itinerary
| | |
| --- | --- |
| Day 1: | Alfriston Walk A fascinating short walk to stretch your legs after your journey. Our notes will guide you around Alfriston, a perfect downland village. Steeped in history, it's set in a beautiful valley that reaches back into the mists of time. You'll discover various hidden corners in this most delightful of villages. We recommend dinner at Dean's Place award-winning restaurant. Alternatively, there are several old inns in the village where you can dine. |
| Day 2: | Jevington Walk This splendid walk combines the great open spaces for which the South Downs are renowned with the vast spreading acres of the Weald. On this walk you'll discover the beautiful Cuckmere Valley and three picturesque downland villages. Stunning panoramas gently unfold as you climb Windover Hill with its ancient long barrow, the largest burial mound in Sussex. You'll reach secluded Deep Dene, an awesome hollow in the hills and a special place of splendid isolation and remoteness. Here you'll have only sheep and seagulls for company. Walk along the deeply sunken Wealdway, an old smugglers' route which takes you down to Jevington for lunch at a wonderful old inn. Magnificent views extend to the distant blue hills, patchwork fields and little woodland coppices. These, combined with a wide expanse of sky above, give a great sense of freedom and solitude. It is here you'll experience that elemental sense of timelessness so unique to Sussex. Return to Alfriston via Wilmington with its ruined priory and Long Man. (5 miles/8 km, easy walking) |
| Day 3: | Seven Sisters Walk Today you can choose to walk 6 miles or 10. On both routes you will enjoy one of the finest coastal walks in southern England with stunning views of spectacular cliffs (The Seven Sisters) towering above isolated Cuckmere Haven. An ever-changing kaleidoscope of clouds race across a blue sky. The only sound is the musical outpouring of skylarks, seemingly suspended above you. Nothing beats a picnic on the beach at where high white cliffs meet an aquamarine sea. Tides permitting, you may take a dip, or simply sit on the beach, watching the ever pounding waves as they crash and hiss along the pebble shore. You journey on, along towering cliffs, past Belle Tout Lighthouse. Finally, this most exhilarating of walks culminates at Beachy Head with sheer walls of white chalk plunging 200 metres down into the sea. We recommed tea at an excellent old farmhouse to finish. The coastal stretch of this walk is undulating so expect a series of 'ups' and 'downs' over great waves of landscape, the "blunt, bare-headed, whale-backed Downs", so beloved by Kipling. (6 miles/9.6 km, moderate or 10 miles/16 km, strenuous walking). |
| Day 4: | Southease Walk Following in the footsteps of Virginia Woolf, you too will stride across the Downs, marvelling at this loveliest of landscapes. These are the landscapes which inspired many of the striking perceptions introduced into literature through Woolf's famous 'stream of consciousness' techniques. Down below in the Ouse Valley you'll stop for a poignant pause at the river in which she chose to tragically end her days. Beautiful Southease Church is on the South Downs Way which leads you to lunch at the excellent Abergavenny Arms. Your walk finally culminates at Monks House, the small weather-boarded home of Leonard and Virginia Woolf. Virginia's house and garden writing room wonderfully reflect the life and times of the literary circle in which she moved. The gardens are delightful, especially in summer when you can enjoy spending an hour or so soaking up the unique atmosphere just as Virginia did.(6 miles/9.6 km, moderate walking) |
| Day 5: | Charleston Walk Today you'll join the meandering River Cuckmere where cattle browse in lush water meadows. Vast green panoramas unfold as you tread springy downland turf. Stand and stare at magnificent scenes before you: long, sweeping views extend to the northwards over the Weald and southwards to the sea. At Charleston Farmhouse, you'll visit the house and vibrant gardens beloved by the Bloomsbury Group. It's still a place of wonder and inspiration, transformed by Duncan Grant and Vanessa Bell as a refuge for the artists and writers who helped to shape 20th century taste. Lunch at the farmhouse or at one of the best old inns in Sussex. Finally, you'll reach Berwick's unique church. Here enjoy discovering the colourful murals of the Bloomsbury Group, controversially depicting the life of Christ against the background of war-torn Britain. (9 miles/14.4 km, moderate walking) |
| Day 6: | Litlington Walk The best downland scenery today combines with considerable historic appeal. Start at nearby Seaford to gently climb to the crest of the Downs, revealing the wonderful distinctive coastline of Cuckmere Haven and the Seven Sisters. As you journey along, discover more spectacular viewpoints along an airy stretch of rolling grassland, in summer populated by chalk-loving wild flowers. On reaching Hope Gap, tides permitting, you can descend to the beach, known only to locals, before regaining the heights to reach The Seven Sisters Country Park with its picturesque meanders. A coffee and cake awaits at an appealing farmhouse! Onward to tiny Westdean, a hidden gem with its picturesque pond, ancient church and the oldest residence in the land. It's This is where King Alfred once had a palace! You return via another Sussex village renowned for its tea gardens – tea and cakes anyone! Finally there's a lovely riverside walk back to Alfriston. (7 miles/11.2 km. moderate walking) |
| Day 7: | Crowlink & Lullington Heath Walk A delightful route with extensive views across open, rolling countryside. Start along one of the most beautiful stretches of this Heritage coast, traversing four of the famous Seven Sisters. At the Crowlink your delightful route of rolling downland heads inland to the tiny East Dean for lunch on the village green. The old Tiger Inn still retains its flagstone floors which date back centuries. Then there's Friston's ancient church before more panoramas unfold as you cross the gallops above Jevington on your way to Lullington Heath's Winchester Pond. in the summer months the pond is home to a great variety of dragonflies. Perhaps stop for tea at Litlington's famous tea gardens before finally returning to the start. (10 miles/16 km, moderate walking) |
| Day 8: | Birling Gap & Eastdean Walk A wonderful walk which will particularly appeal if you love striding out on a long walk across the downs, much of it on a relatively-unknown stretch of bridleway. From the lovely village of Jevington you'll cross a variety of stunning landscapes. Hear only the sound of the wind and birds until eventually you join the Heritage Coast at Birling Gap. Stop here for lunch or a swim from the beach before joining the South Downs Way. This was once an important route for settlers, traders and farmers: now, with its many stretches of exhilarating walking, The South Downs Way is nowhere more spectacular than the landscapes you'll discover on this walk. Eventually your route turns inland towards tiny East Dean and Jevington, back where you started. You may even have time to indulge in a cream tea at Jevington's delightful tea rooms! (12 miles/19.2 km, moderate walking) |
| Day 9: | Lewes, Balmer Down and the River Ouse The walk starts and ends at Lewes, an attractive town with an abundance of old buildings, including an imposing castle. Once out of town, your route traverses tracts of lonely downland where the walking, although often energetic, cannot fail to be enjoyable. You'll encounter fields, woodlands, a nature reserve and the River Ouse. You'll pass the site of the Battle of Lewes, the famous castle and former jousting-ground, glimpsing many vestiges of the town's medieval past. There are fantastic views in all directions from breezy Blackcap to Mount Harry. Peaceful hidden valleys tucked away in the folds of the downs are accessible only to walkers. The delightful village of Kingston has an equally delightful old inn for lunch and at the end of the day there is a choice of various tempting tea rooms. (10 miles/16 km – moderate walking) |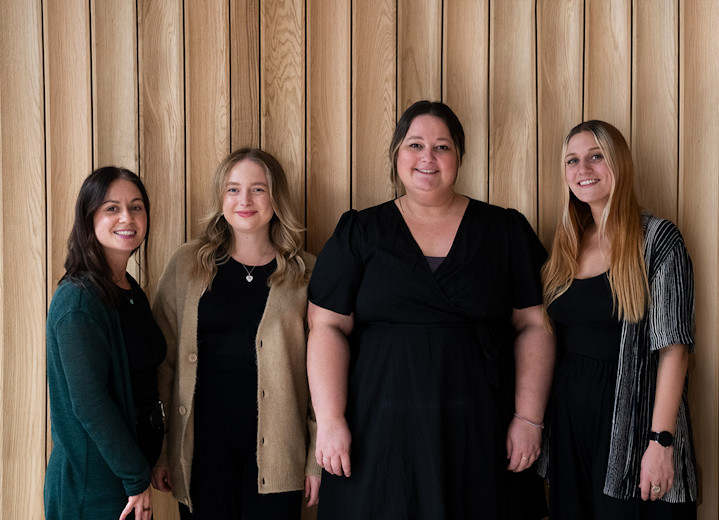 Departure information
This trip can be tailor made throughout the year
Responsible tourism
Responsible tourism: South Downs walking vacation, England
Environment
Walking is the least carbon intensive way to travel and ensures that the environmental impact of our walking clients is kept to a minimum. Where it is necessary to travel by means other than on foot, we encourage the use of public transport; if that is unavailable we recommend local transport companies to reach the start of the walk. We aim to balance the environmental impact of traveling with the benefits that sustainable tourism brings to the local rural economy.
We accommodate our walkers in a small hotel which is family run and central to the life of the village. They employ local people and prepare meals from locally grown produce as far as possible.
We frequently remind people about the fragility of the countryside and how they should protect it and observe the Country Code. We also use the commentaries, an important feature of our walks, to promote an appreciation of nature, the trees, flora and fauna, food production, geology and over the years we have helped people to identify plants, trees, etc. We discuss local architectural practices, cuisine, wines, festivals and participate whenever possible. We also introduce literature and poetry into our walks to illustrate how the countryside and the natural objects in it has inspired some of the greatest poetry of the English language.
Our Routes: We use only established rights of way and public footpaths and avoid those which have become eroded through over-use.
Travelers Code of Conduct: Our clients are sent accurate pre-trip information which includes a reading list to enable clients to understand something of the politics and history and culture of the country they are visiting. We applaud hotels who use electric rather than power showers and showers rather than bathtubs and discourage the practice of changing towels on a daily basis. We communicate these best practices to our clients at appropriate opportunities.
In our small home office we recycle paper, cardboard, ink cartridges and printed material. We purchase recycled printer cartridges, paper, envelopes, labels, pens, toilet tissue, bin liners. We turn off printers, photocopiers, computers, battery chargers and transformers at the end of each day and avoid 'screen savers', use energy-efficient bulbs and low-energy appliances. We cut CO2 emissions by keeping thermostats at the lowest comfortable setting. We do not use tumble dryers nor take disposable plastic bottles to the countryside, instead promoting the use of water bottles manufactured by companies like Sigg.
We keep our customers informed electronically via email, electronic newsletters and our website. We encourage clients to remit their payments electronically via PayPal or by bank transfer.
Community
We choose the best walks available and one does not start directly from the hotel. Therefore provision has to be made to transport people to and from the start of the walks. To achieve this we employ local minibus and taxi companies. We believe that we have made valuable
economic contributions to local rural businesses, bringing them repeat business, and it is our aim to continue to do so.
We recommend restaurants for dinners and lunches, using mostly establishments using locally sourced produce purchased from local farming families. When packed lunches are required, we recommend local bakeries, delicatessens and fruiterers for supplies. We also promote the use of various tea shops and cafes along the route.
Education: We encourage people to be aware of the unique value of the natural environment through our commentaries on the countryside and rural life, its folklore, traditions and history. In this way we provide an extra dimension of meaningfulness to our clients' experiences of the countryside and an enhanced understanding and respect of the people who live and work in it, past and present.
Bringing people to a new region, arranging their accommodation and food, transporting them from place to place, walking the ancient footpaths, visiting their pubs and teaching through carefully-researched commentaries something about the area's rich history, culture and folk law, has the effect of giving people a sense of community with the place. People often return on their own or with friends, visit the same pubs and renew their sense of being at one with the beautiful local countryside.
Popular similar vacations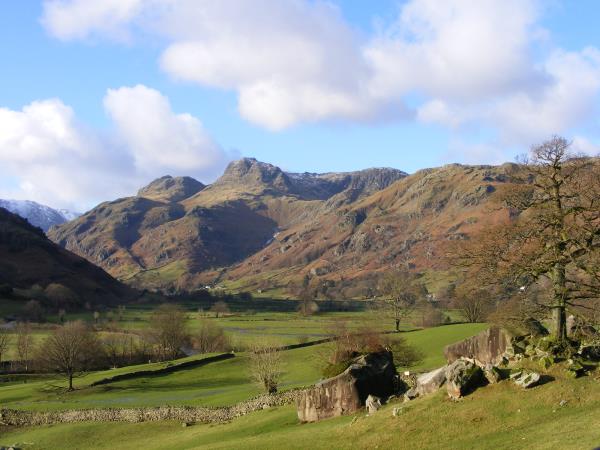 Hiking vacation in England's Lake District
From £675 - £981 10 days excluding flights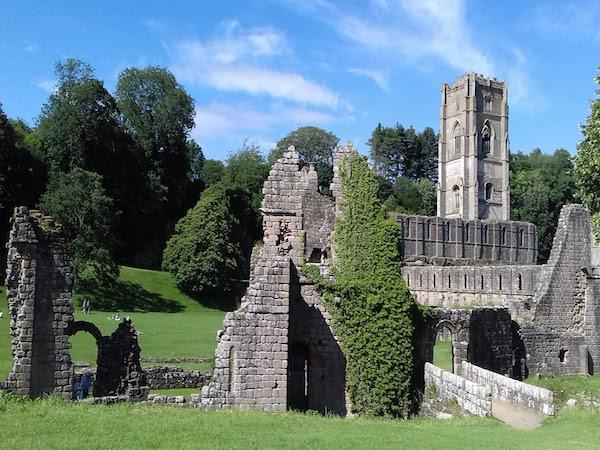 A guided 12th century hike, York to Fountains Abbey via Ripon
From £350 4 days excluding flights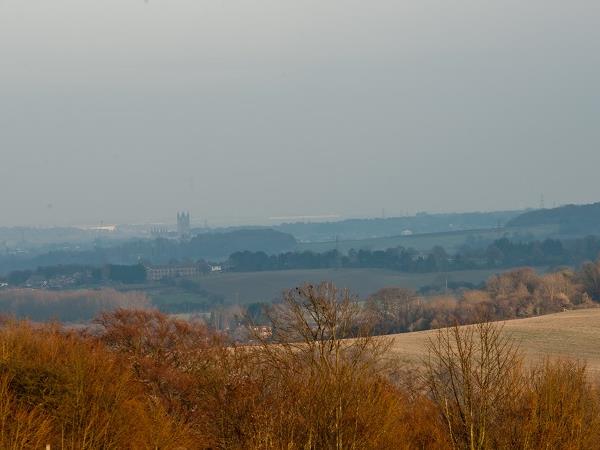 Discover Kent's history, its landscape and its people
From £649 6 days excluding flights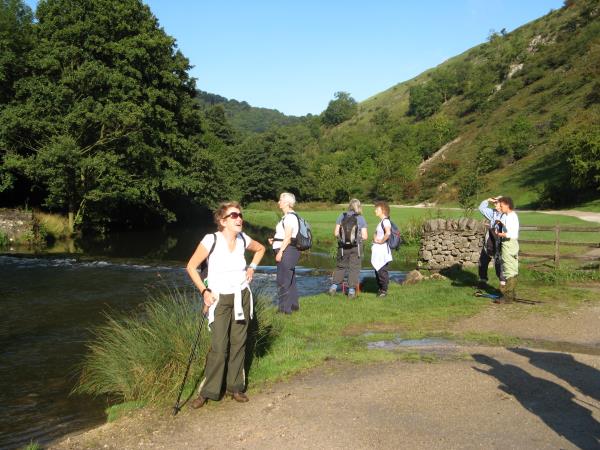 A walking break in the finest dale country
From £221 3 days excluding flights