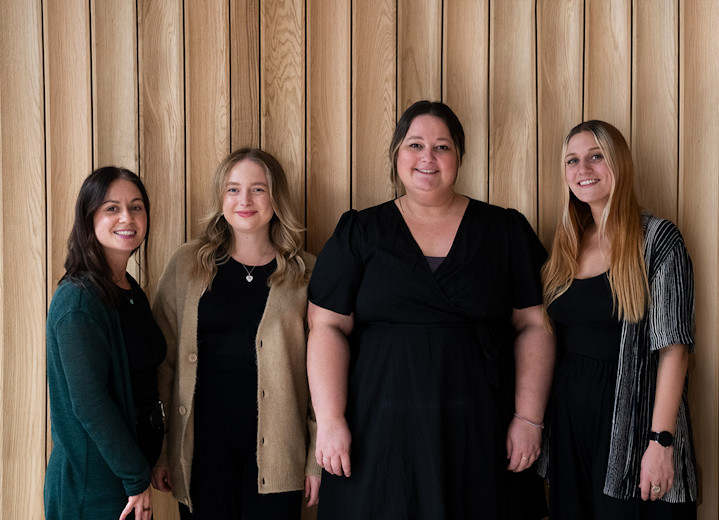 Check dates, prices & availability
Responsible tourism
Responsible tourism: 11 day South Africa safari vacation
Environment
Aims
'In Africa, everyone is capable of making a difference'
Black Leopard Camp is run on a carbon neutral basis, using solar power, spring water for irrigation and self composting. BLC sits within the Thaba Tholo Wilderness Reserve, whose primary purpose is the conservation of the pristine veldt remaining in the area. There are many environmental matters to consider within the Reserve, however we have prioritised maintaining the water flow, which feed many communities down stream, as well as maintaining the veldt and indigenous wildlife.
We limit vehicle access to the Conservancy - escorted access only, via prior appointment. This policy is intended to minimise the environmental damage to local flora/fauna and to limit carbon emissions. Guests are transported in and out with a minimum of vehicle movements. No off road vehicle access is allowed. Only existing footpaths are used. Our bush rehabilitation program repopulates surrounding grassland with indigenous tree species and simultaneously acts to offset our carbon emissions.
Electrical power is via solar energy. We have deliberately installed a system which is only sufficient for lighting and some other minor consumption uses. Guests are asked to consider power consumption, we do not encourage the use of electric hair driers etc.
We recycle and reuse waste. Kitchen waste is composted where possible together with garden waste. Plastic, cans, glass and paper is segregated and recycled. Also we reuse as only Africa can, by utilising some waste products for a variety of ingenious uses. We constantly look for methods of reusing waste products.
Water saving is integral in our operation rather than an add on. We ask guests to consider their use of water, use showers not baths, consider towel and linen usage, etc.
The Thaba Tholo Wilderness Reserve has been identified as being an area that includes grass lands of special scientific and historical interest. The reserve has reluctantly introduced a management policy that includes an occasional and limited annual cull of some antelope species. This policy has been approved by the provincial authorities and has been deemed necessary to protect this unique environment due to a current abnormal high population of some antelope species.
Only fallen trees are used for camp fires and in that, only those which can be removed within the natural order. Black Wattle eradication also provides an abundant source of wood for camp fires and cooking.
Conservation – Our management and safari staff have many years experience in wildlife conservation and are actively involved with ongoing conservation projects. Will Fox (the founder of this company) is a dedicated conservationist and the chairman of the On Track Foundationt. Will has worked extensively in leopard research and is the manager of INGWE - Leopard Research.
Each OTS safari aims to provide an insight into the real issues associated with African conservation. The extent of this element is tailored to suit individual and/or group interest and is normally established prior to each safari.
During any stay at the Black Leopard Camp, guests are offered the opportunity to become further involved in conservation projects (for example INGWE - Leopard Research) if they wish, by accompanying our staff.
Big five safaris, away from the Black Leopard Camp, are conducted in a responsible manner with respect for the location and wildlife and include visits to the Kruger National Park and wildlife conservation centres such as the Moholoholo Rehabilitation Centre and the Hoedspruit Endangered Wildlife Project.
We hold an informal chat with newly arrived guests at the start of each safari. This is intended to inform guests of environmental and conservation matters associated with their safari and answer any questions or queries.
Community
When purchasing items such as artwork, meals and souvenirs, we recommend that visitors buy locally produced goods and support local artisans. In this way, visitors are able to help sustain the local community, contribute towards conservation and enrich their own lives. During your stay there will be opportunities to purchase goods from local artists, market stalls and restaurants in keeping with the ideals of fair trade.
Our guides will advise on a 'fair price' if requested, however it is worth noting that a relatively small sum can make a huge difference to peoples lives in Africa and guests are asked to consider this when bargaining with market stallholders. Do not buy products that exploit wildlife, aid in habitat destruction, or come from endangered species. Our staff are encouraged to develop their own skills in producing goods such as art work for sale. 100% of the proceeds from these sales go to the originator.
Respect cultural differences. Local customs and traditions may be different from your own. Take the time to learn what behaviour is acceptable and what is not. Always ask permission to take photos of people and respect their wishes if they refuse. If you do take a photo, offer to send copies back to them and make sure to follow through with your promise.
Parts of the Thaba Tholo Wilderness reserve had previously been a cattle ranch and has been converted to eco-tourism with the intent of providing a low impact commercial venture. Within the Thaba Tholo Reserve there is a policy of recruiting local staff, who have lived and worked in the area for many years. This policy has proved very successful and the resultant loyalty from both employer and employee benefits all. In addition we minimise any negative security issues, which sometimes occur when recruiting from outside.
Our safari staff are encouraged to develop within the company. Staff receive a reward package made up of a fair base salary, accommodation, their individual performance and that of the company. Personal development lies at the corner stone of the OTS staff policy. Individuals are encouraged to develop within the organisation to achieve their goals and where applicable to produce conservation based items for sale (100% of the proceeds going to the originator).
All of our food, bathroom and kitchen supplies are from local sources and as far as possible, we aim to use a combination of organic, fair-trade and sustainable products. In the case where a local supplier has no formal policy in place, we conduct our own assessments, which help to highlight those areas of supply which fall outside of our desired criteria and require improvement. Records of these assessments and our policy are available to all visitors on request, as part of our 'open book' policy. It is worthy of note, that this concept is relatively new to this location and as such provides long term opportunities at many levels for improvement. Thankfully many Suppliers are by their very nature operating in a responsible manner, however have not considered or recorded their policy. We encourage improvements, where necessary, and when invited, advise in a respectful manor.
Whilst on safari customers are encouraged to purchase goods and souvenirs from fair trade shops and market stalls. Our Safari Rangers provide guidance and advice in this matter.
Popular similar vacations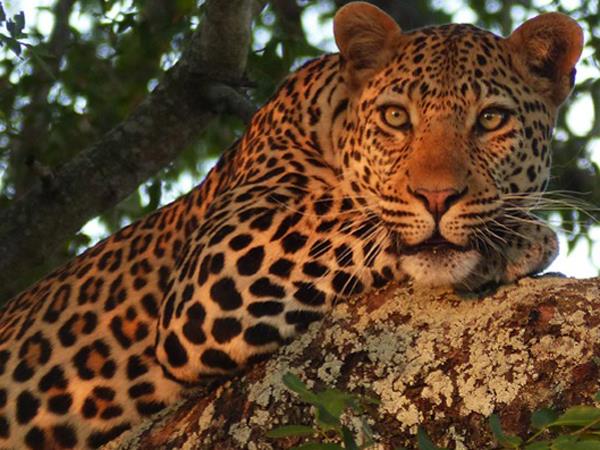 Award winning safari in South Africa
From £2850 - £3495 14 days excluding flights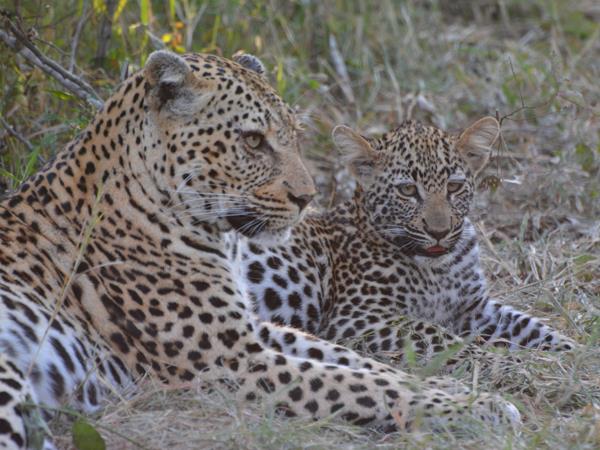 Award winning wildlife safaris in South Africa
From £2195 - £2495 10 days excluding flights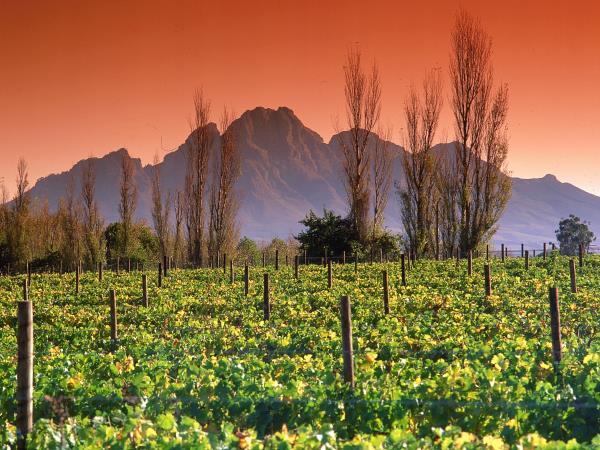 Ideally suited for the first-time visitor to South Africa
From £2995 16 days including UK flights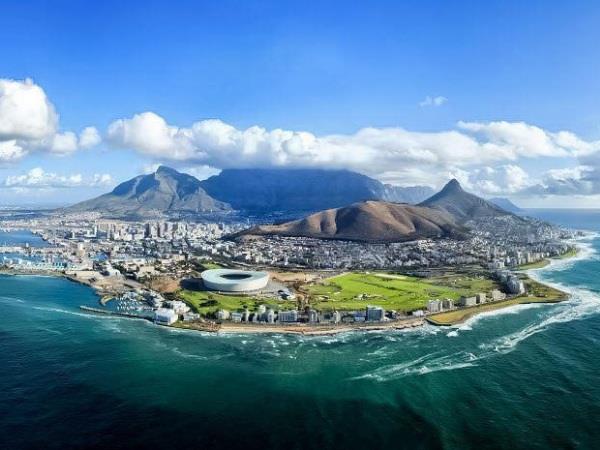 Explore Cape Town, the Winelands and the Garden Route
From £1900 - £3100 15 days including UK flights