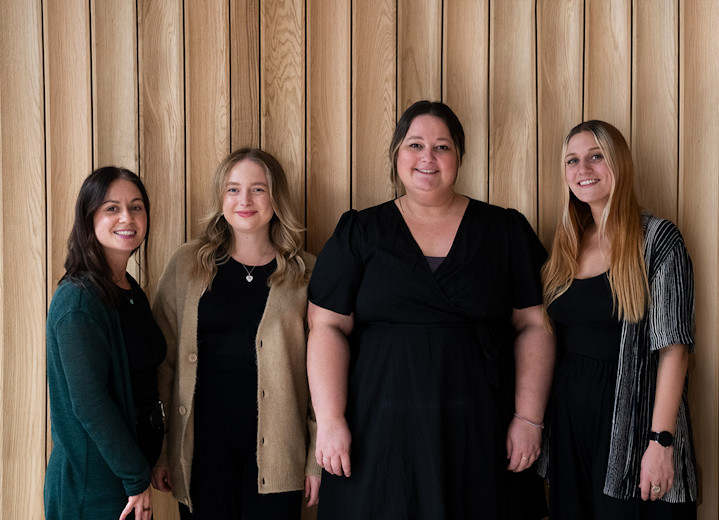 Check dates, prices & availability
Vacation type
This trip is for families only (including any aunts, uncles or cousins who'd like to come along, of course). As long as you're traveling with a child under the age of 18, you're a family in our eyes. Plus, unlike other travel companies, children aged 17 years and younger receive a 10% discount off the price of their trip. Traveling our way is a bit like traveling with a group of friends. Made up of 3-5 like-minded families, the kids tend to hit it off on these trips straight away, allowing you to enjoy some well earned R&R. We often find the whole family ends up making friendships with people from all over the world, staying in touch long after the adventure ends.

Our family group sizes are small enough to avoid the crowds and reach some out-of-the-way places, but big enough for a good social mix. Our average group size of 10 allows us to hop aboard local boats, buses or trains, eat at friendly, family-run restaurants and kick back in traditional accommodation and homestays.

We know the biggest challenge on a family trip is keeping the kids entertained. So we've planned in advance. Nearly all of our hotels feature pools, and each day has a great mix of action-packed adventure and flexible free time. Your local leader can also suggest activities based on your kid's hobbies or school curriculum.
Responsible tourism
Responsible tourism: Thailand family vacation
On this trip: Whilst much of South East Asia suffers from grinding poverty and poor pollution control we ensure that we reduce our own impact to an absolute minimum - we stay in locally owned hotels and utilise the services of local guides. We eat in local restaurants and use locally owned transport. Whilst in Chiang Mai we purify our water rather than buying bottled water. We have an optional trek to one of the local hilltribe villages to spend an unforgettable night as guests of the villagers. Many fascinating tribes live in the area - each with their own language, clothing and belief system. By engaging in a homestay, we are privileged to witness a way of life that has disappeared in the western world. Hopefully we will share some of these experiences and encourage other families to travel in a more responsible way.

Our Responsible Travel Code: Clients who travel with us will automatically receive a copy of our Responsible Travel leaflet. This contains details and advice on how you can make a positive difference when you travel. If you would like a copy in advance of travel please contact us.

Charity Partnerships: We work in partnership with Plan International. Plan works with some of the world's poorest communities where three out of four children die before the age of five. We also support Friends of Conservation – an international charity committed to working with local people to develop a balance between their needs and the wildlife with which they share the natural habitat and ecosystems.

Carbon Balancing: Global warming is a real issue and is a direct result of your travel. We have teamed up with Climate Care to give you the opportunity to offset the carbon emissions from your flight. You'll be asked upon booking if you want to donate – with set amounts from £5. As a company we offset the carbon emissions from all staff travel in full.

Our Foundation: We've highlighted a few of the ways in which we offer our support, financially or otherwise, and now you can, too. We have set up our own foundation, which will administer funds donated by you. A small donation of £1 per person will be taken when booking a vacation and that money will be put to good use by one of our carefully selected projects. If you don't want to make the donation, just tell us when you book.
3 Reviews of Thailand family vacation
3 out of 5 stars
---
Reviewed on 11 Aug 2008 by Suzi Drew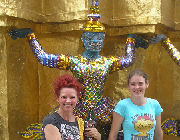 1. What was the most memorable or exciting part of your vacation?

Trekking in the hills of Northern Thailand and staying in a traditional Hilltribe Village home.


2. What tips would you give other travelers booking this vacation?

Check the itinerary carefully before booking any vacation of this sort - we had an excellent time overall but felt there was too much traveling eating into our precious vacation time! Also if doing this type of thing for the first time (as we were) get as much advice as poss re what to take etc.



3. Did you feel that your vacation benefited local people, and minimized impacts on the environment?

I didn't see any great evidence of 'responsible tourism' but there again we wouldn't know whether genuine local companies were used for travel etc so it's hard to say. I feel the large hotels used in Bangkok and Chiang Mai should be replaced with smaller 'family' run accommodation.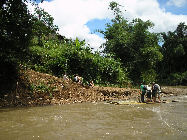 4. Finally, how would you rate your vacation overall?

Overall an awesome experience but when traveling somewhere new and exotic for the first time it usually is! As mentioned above I was disappointed with some of the accom (too big!) but apart from that everything pretty much as expected leaving us with some great memories.

Read the operator's response here:
It is great to hear that the highlight was staying in the village home. We do cover a lot of ground on our trips so that clients can see as much as possible in the time they have, however, we are always happy to add on a few days at the end so that clients can wind down and relax before traveling home. Our Customer Service and Sales staff have all travelled on our trips and can provide a wealth of information with regards to what to take, we are always willing to go through any pre trip queries you may have. We always chose ground agents who operate responsibly and do our best to provide smaller locally owned accommodation where possible. However, in some destinations there may not be a great choice at of an acceptable standard or location.
---
Reviewed on 10 Apr 2008 by Farrukh Alam
1. What was the most memorable or exciting part of your vacation?

The stay with Karen hill tribe. The seclusion of the beach in koh samet.


2. What tips would you give other travelers booking this vacation?

Do your own reading on history, culture and the people as there is little information from the guide.


3. Did you feel that your vacation benefited local people, and minimized impacts on the environment?

The trip had little contact with local people generally.


4. Finally, how would you rate your vacation overall?

Sadly, mediocre. We were left at the airport in Bangkok on arrival, and had to wait for 90mins before transport was organised to the hotel. The guide was unaware that we were to be collected. The guide appeared generally disinterested in the group, transport arranged was delayed and often this was due to either poor organisation or the guide having a meal or smoking. Upon arrival at the Karen village, the group was left on their own for most of the day except for a 30 min walkabout. On leaving sappong, the flight to chang mai was not until early evening, thus wasting a whole day visiting a rather nondescript cave and being left in market. On the whole, the trip was more organisation of travel around Thailand, rather than offering any insight into the culture and people of the country. Whilst the operator describes this as a family vacation, there was no attempt whatsoever to involve the children in the group. A bit disappointing really.

Read the operator's response here:
Firstly, I would like to thank you for your feedback on your recent vacation to Thailand. I was pleased to see that there were some aspects of the vacation you enjoyed but was disappointed that you found your experience mediocre overall. As a result we have been in contact with our agent in Thailand to investigate the points raised in your review. We have been advised that indeed the staff were late in arriving at the airport and this seems to have been the result of a communication problem at their end. I would assure you that this is not a regular occurrence but I can understand how disconcerting this must have been for your family at the start of the trip.

I was sorry that you felt the Group Leader did not give enough information. We usually receive excellent feedback in relation to our leaders and I would therefore ask you to accept our sincere apologies for any shortcomings you experienced in this respect. Our agent has taken your views on board and will be emphasising the need for leaders to be more forthcoming and to focus their attentions on involving and organising children's' activities in future.

Similarly, our agent has assured us that they are actively trying to find ways of creating more local contact and I regret you were disappointed with this aspect of the vacation. However, I am pleased that you found the stay with the Karen Hill tribe to be the most memorable part of your vacation. Although it was disappointing to read of your unhappiness with your vacation, your views are extremely valuable in helping us to maintain our standards and further develop the abilities of our colleagues overseas. Hopefully my response to your comments reassures you that this is not simply a platitude but a view that reflects practical action. We really do rely on feedback such as yours to help us continually improve the service we offer our clients and I'm grateful for the time you've taken to express your views.

---
Reviewed on 12 Aug 2006 by Lisa Beckenham
Take a look at Lisa's photos from this trip.

(click photos to enlarge)

Fantastic vacation enjoyed by all the family. Anti malarias were definitely needed. Info on this was vague but would suggest you tell future customers that we all took it and those that didn't have any went out of their way to get it!!! Didn't need Dollars or Sterling only Bahts so this would also be useful info for customers. Mosquito nets were needed for the hill tribe!!!

Riding elephants and jet boating down the canals were real highlights. Would like to have done the floating market in Bangkok. Was shocked to learn how little the guide was paid she was superb and worked extremely hard. Without good tips she would have been out of pocket for all she did. Was disappointed that as a responsible company you couldn't see your quides being better paid.


Read the operator's response here:
We're sorry that you should have been concerned about the level of salary earned by the Group Leader on your vacation. By employing local Group Leaders on our vacations, our aim is not only to ensure that our clients gain the best experience in their chosen destination but also that yet another element of their vacation cost is fed directly into the host country.

Clearly rates of pay and standards of living in Thailand are very different to that of the UK but as a minimum we expect our Group Leaders to be paid the local "going rate" whilst leading our clients. Following your feedback we will be contacting our colleagues in Thailand to verify the arrangements for your vacation. Obviously we would not expect any of our leaders to be "out of pocket" as a result of any operational problems or issues that may have arisen during your vacation.

Many thanks for taking the time to provide us with your feedback. We're delighted to hear that you and your family had such a fantastic vacation.

---
Popular similar vacations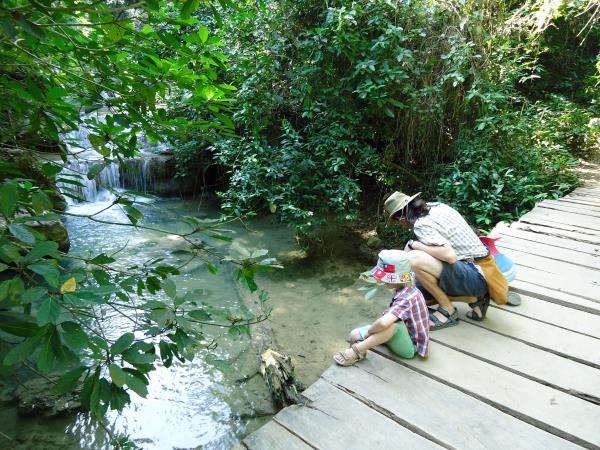 A fabulous family vacation including the best of Thailand
From £1135 - £1185 15 days excluding flights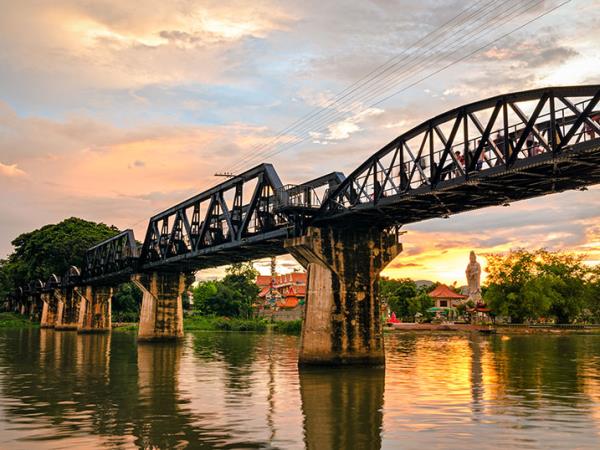 Activity packed family vacation in the land of smiles
From £1750 - £2500 13 days excluding flights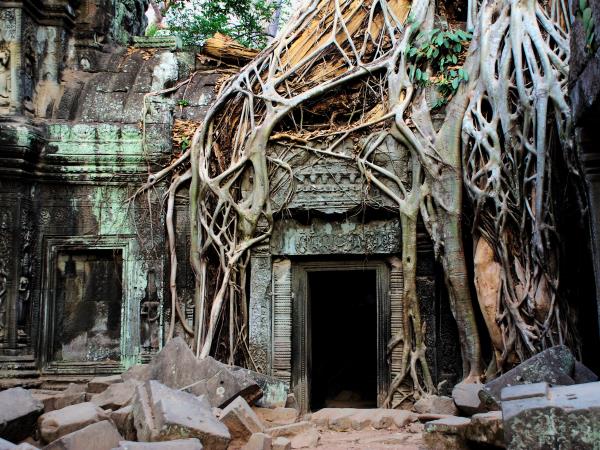 Family tour: Cambodia and a tropical Thai island
From US $2050 12 days excluding flights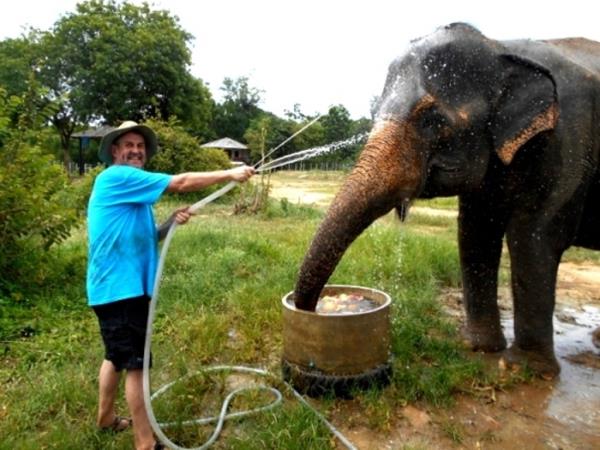 Family elephant refuge volunteering in Thailand
From £739 7 days excluding flights