"A magical combination of daily hiking and exploring Peruís Inca sites, with comfy but remote mountain lodges and plenty of optional activities, too."
Highlights
Cusco | Sacred Valley | lunch with the Viacha community | Inca Trail to Pisac ruins | ruins of Ancasmarca | Quiswarani to Huacahuasi | choice of walks or alternative activities | Ipsayocha Pass | Patacancha | Ollantaytambo | Machu Picchu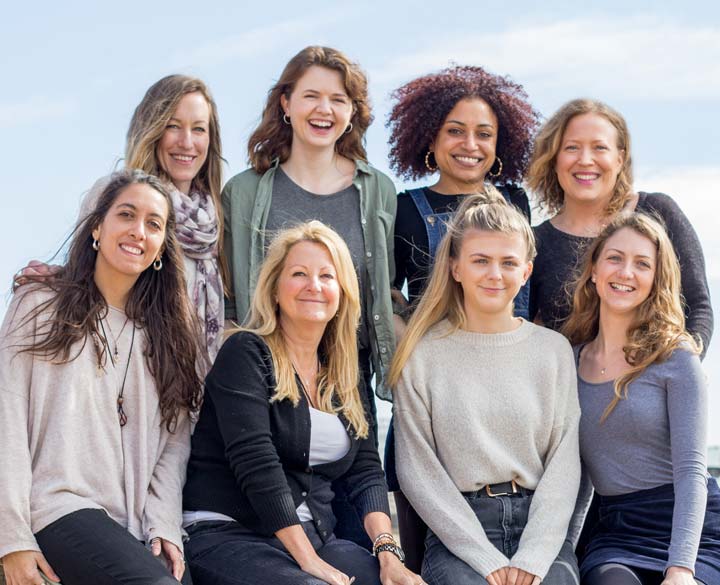 If you'd like to chat about this vacation or need some help finding one we're here to help.
Departure information
This trip can be tailor made from March - December
Responsible tourism
Responsible tourism: Lares Cultural Trek to Machu Picchu, Peru
Environment
The mountain lodges we use on this trek were built on land owned by local communities, and in an environmentally respectful manner.
RESPONSIBLE PRACTICES : Lamay Lodge receives electrical energy through the Electro Sur company, energy-saving light bulbs are used in order to take care of the electricity consumption.
Regarding water we carry out frequent maintenance (all pipes, installations etc.) including trimestral analysis of waste water to ensure it has been effectively treated before entering back into the ecosystem. In Huacahuasi, the supply of electricity also comes from Electro Sur as well as a gas generator, which we use only during operation hours since our guests are not in the lodge all the time. The personnel also use biodegradable materials to clean the lodge.
Our guests follow bridle paths which belong to communities, paths that have been established years ago where wild fauna activity didnít exist. Guests are also given bags to collect any waste they generate along the route in order for it to be recycled in the lodges. Lamay is surrounded by nature where some native flora species exist. In Soraypampa on the Salkantay route, we have a great reforestation project, it will last for 3 years and will reforest 100 hectares of native trees.
Along the route you can appreciate flocks of alpacas and flames of the settlers.
WASTE: The segregation of waste is carried out in the lodges, some of which is gathered by the corresponding municipality and is segregated for final disposal. Other waste is reused, for example, in Lamay lodge wooden fruit boxes are used for planting seeds or to display. The organic gardening and kitchen waste are destined to the compost heap.
Metal water bottles are given to our guests before they start the trek in order to avoid using plastic bottle, cloth snack bags are also given to be filled with dried fruit and nuts which reduces the use of packaging, packed lunches are given in reusable bags along the route.
The company that organises this vacation is a multi award-winning responsible travel company. We try to ensure that nothing we do at home (in UK) or abroad compromises the environment or wildlife or exploits people. We believe in ensuring that travelers are well-informed, as an informed traveler tend to be a more respectful and sensitive traveler. We also believe in giving back to the country, people wildlife and environments which are affected by tourism.
Carbon Offsetting: Ours is a multi-award winning responsible travel company. Every person that travels with us automatically has their flights carbon offset. This is done through The Travel Forest. The Travel Forest plants indigenous trees to offset the carbon emissions produced when you fly on vacation. Whilst this is the primary motivation for planting the trees, the project also works as a poverty alleviation scheme and also aims to combat environmental degradation
The UK head office has a good policy of recycling, reducing and re-using (electricity, paper, plastic etc). We also buy only fair trade goods such as tea, coffee, and use biodegradable detergents etc. We also make a point of buying only top eco-rated equipment (eg monitors).
Community
Working through a not-for-profit civil association called Yanapana Peru, our partners for this trek are a wonderful company committed to helping communities in remote area of Peru. Their aim is to reduce the often extreme poverty which is found in the Andean highlands. Most of the projects they back are education and health-related, however they also help with income-generating projects such a coffee production, helping local entrepreneurs, or crafts projects.
The mountain lodges on this trek are part-owned by the community of Huacahuasi, and they employ many local people too, so this trek brings funds to remote rural communities. Given this link, it also means that travelers learn about traditional ways of life of the people who live in these mountains, as there is an element of sharing knowledge during the trek.
In Lamay and Huacahuasi more than 95% of workers are from the local community. We have created groups of 5 people, 4 are dedicated to auxiliary works of the lodge and improvement of the community and 1 person is in charge of repopulating border zones of the lodge with native flora. The workers receive work-specific training every year and we also have a higher education sponsorship program with the community of Huacahuasi. Furthermore, we support the community of Huacahuasi in a unique way in that they directly receive a portion of the profits from the lodge, that in turn they can spend on healthcare, education or other needs of the community.
We work with partners on the ground in each destination, and only use local guides. We also primarily promote locally-owned services (hotels etc). We are very clear which accommodations have good environmental and social responsibility credentials. This information is used to ensure that any traveler wanting to ensure they are really making a difference, can choose between one property and another on eco-issues.
We also promote community-owned projects and services where applicable and possible.
The company backs a charity with funds and administration. This is a registered UK charity whose principle aim is to relieve the poverty of indigenous communities in areas outside of the UK which are affected by tourism. The charity backs poverty alleviation, education, cultural preservation and conservation projects within these regions. It has backed schools, clinics, micro-business projects and more. They are currently raising funds for 9 different grassroots projects in nine different counties, which travelers are encouraged to donate to if they would like to give something back.
Popular similar vacations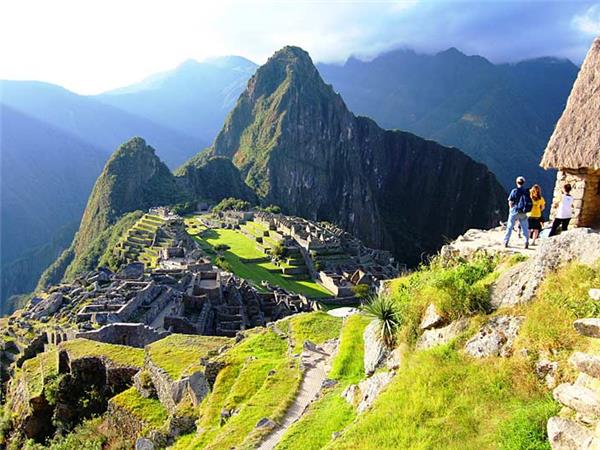 An unrivalled combination of history and spectacular scenery
From US $1799 - US $2099 9 days excluding flights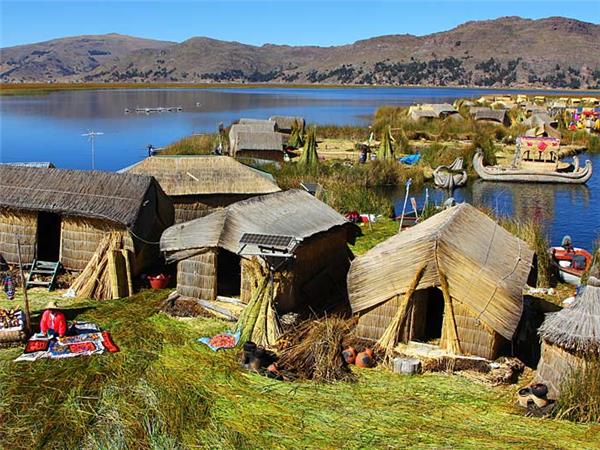 Taste Peru's diverse landscapes and fascinating culture
From US $3079 - US $3449 15 days excluding flights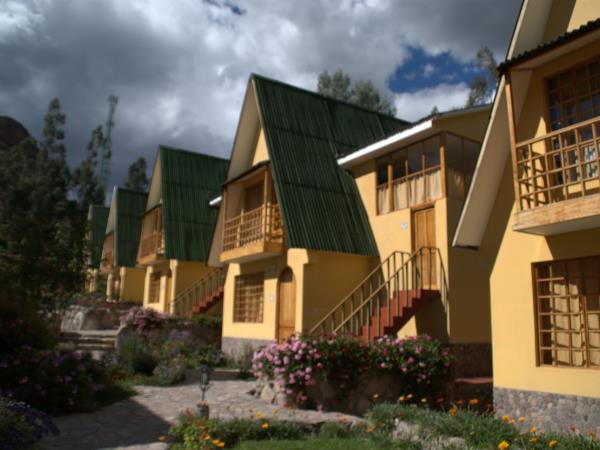 Trek the cultural sites and mountain scenery of Peru
From US $2300 10 days excluding flights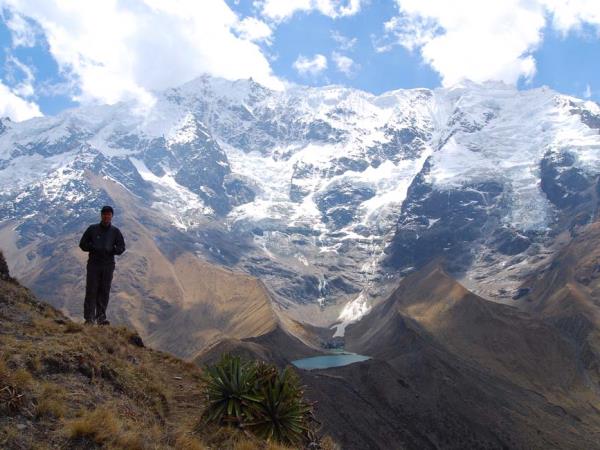 Salkantay trek - an alternative Inca Trail adventure
From US $840 5 days excluding flights