"An incredible wildlife adventure in India, taking in three national parks, each hopping with wildlife and home to tigers, and staying in romantic treehouses."
Highlights
Satpura National Park | jeep, boat and walking safari in Satpura | Pench National Park | Bandhavgarh National Park | treehouse accommodation | experienced English speaking guides | full board | transfers between parks included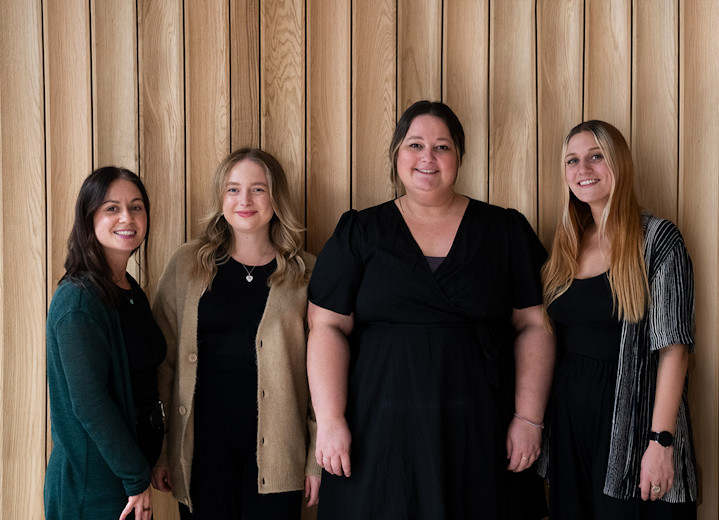 Departure information
This trip can be tailor made throughout the year to suit your requirements
Responsible tourism
Responsible tourism: Central India wildlife vacation, stay in a treehouse
Environment
We realise how important a healthy wildlife habitat is for everyone. Our policy is to practise sustainable wildlife tourism under high standards. We are signatories of TOFT which is an accreditation scheme, recognised by the UN-backed Global Sustainable Tourism Council, and represents South Asia's first and highest standard in eco auditing for wildlife focused accommodation providers operating in or around wildlife parks, sanctuaries or areas of outstanding natural beauty in both India and Nepal. All the treehouses mentioned in the program have an outstanding PUG mark rating. Outstanding PUG rating is awarded by TOFT to those properties which are exemplary industry leaders who are striving to be environmentally innovative and socially responsible.
We have generated our own lodge checklist to raise the awareness of conservation and sustainability for our lodge employees and all the local partners who engage with us on a day to day basis. Example of some of the items in our lodge checklist are : usage of solar cookers for cooking food for guests and staff, small souvenir shop to promote some of the locally made tribal art and crafts, purchasing fresh produce from the nearby farmers and designing the menu to include local dishes and avoiding use of canned products.
We created our Conservation Cell with an aim to engage in action based wildlife and local peoples issues. We regularly support the schools of the neighbouring villages near our lodges by gifting small stationary items, books etc to the children, medical camps, talks by our naturalists on the local flora and fauna etc. With the help of conservation cell, we also engage with the local park guides, who belong to the nearby villages, by gifting them books on animals and inviting them to join our naturalist training programmes.
Our conservation practices begin from the site selection itself. We try not to overcrowd areas and making them unsustainable with over exposure to tourism. For the Pench Tree Lodge, the guests will find, that this is the first lodge to be set up in this underdeveloped zone in the small 'Sarrahiri' village of Pench in the Karmajhiri area.
Our lodges are a mini eco system and we refrain from directing jungles to create landscapes. The lodges have its own resident birds and mammals and we are happily coexisting since our foundation. Our lodges are built in less than 5% of land area and we have supplemented the indigenous root stock more and more with local species creating a natural forest.
In addition, all the treehouses have been constructed with sustainable techniques, using local manpower, locally sourced construction material and waste-wood.
To educate the guests of the sustainable practises, we have literature available in all the tree houses which the guests can go through and understand our ethos.
Some of the topics covered in the literature are:
1. Reinforcing parks rules and regulations like how to view the sightings. The guests are told to try not to instigate or persuade the guiding staff to rush or to get too close to animals during their safaris, to avoid flash while clicking the photographs and to be as silent as possible.
2. Eco - practices of the lodge : Request the guests to use water sparingly and not pollute it with harmful detergents, turn off lights/ air conditioning while leaving the rooms etc.
We also try to encourage a holistic wildlife experience. Apart from tiger which is the prime attraction of the parks, the parks have much more to offer. The 3 national parks with dense forests cater to various species of flora and fauna which too can be enjoyed along with other wildlife and birds.A checklist of all the birds and mammals in the parks are provided for safaris so that guests can enjoy the wildlife apart from the bigger mammals like tiger. Our in-house naturalists accompany the guests in all the game drives. They try to provide a holistic experience by educating them about the local flora/ fauna, birds and other wildlife than the tigers. In addition, every evening, we also have presentations and discussions for our guests that are led by the naturalists which cover a variety of topics like history of the national park, wildlife, environment etc.
Since a onetime use and throw plastic bottle takes around 450 years to completely degrade, we have started offering stainless steel bottles which can be refilled anytime from the refueling station.
Community
We try and encourage employing and procuring most of whatever is possible from locals only. This helps to provide employment opportunities to the local community.
At all the three of the tree houses that you visit, more than 80% of the staff employed is local. They are given regular trainings and opportunities to grow with the company by charting out career path for them. By this we guarantee that the locals are also included into the emerging wildlife tourism sector and are directly benefited.
We also encourage locals to demonstrate and share with us and our guests their native skills, cultural practises and their way of life. Therefore most of the lodges offer village visits and workshops as additional activities. Our lodge staff along with the conservation cell, also actively engages with the local community. We regularly support the local school with stationary, books and other items and also engage with the villages on small development work.
We strive to minimise the use of tinned and packaged food; we encourage meals cooked either with fresh locally produced ingredients from our kitchen gardens or sourced from the local suppliers. Our menus are craftily designed around local ingredients giving exotic cuisines a miss. They also include a lot of regional recipes.
We engage with our guests regularly through presentations, resource materials and excursions, proudly sharing information about our natural heritage. We try and make guests into ambassador for conservation & wildlife as they can help spread the message far and wide. Many leisure vacation makers have been converted into serious wildlife's visiting the parks regularly and contributing. Non vehicular activities – We actively promote activities like nature walk, village visits and cycling. Being on foot helps in observing nature closely. We strive to deliver a holistic wildlife experience.
We are not an NGO or a Non- profit organisation but we do believe that conservation of wild habitats and wildlife in India is only possible if it has an economic incentive. Through our Conservation Cell develop programs that directly involve the locals and benefit them. We believe that carefully developed natural resource based enterprise development programs involving the locals will reduce their direct dependence on the wild habitats. Thus we plan to introduce a list of programs that will encourage the locals to conserve the nature for their own and their children's future.
Popular similar vacations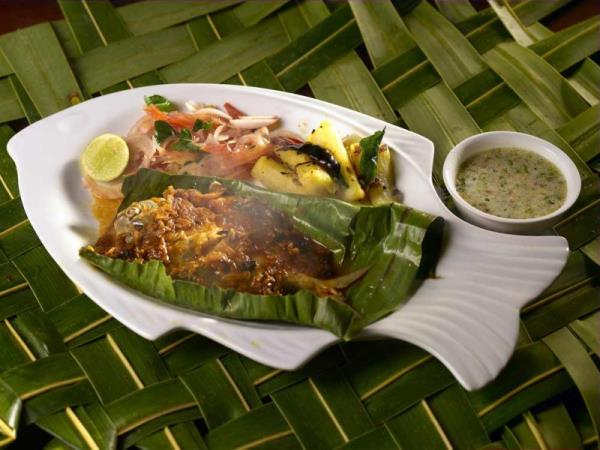 Revitalize in Kerala - A most wonderful and balanced trip
From £1349 - £1779 11 days excluding flights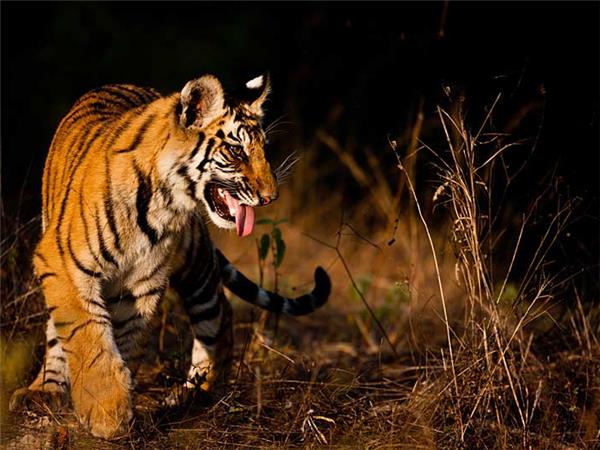 Wildlife tour through India
From US $2755 - US $2945 15 days excluding flights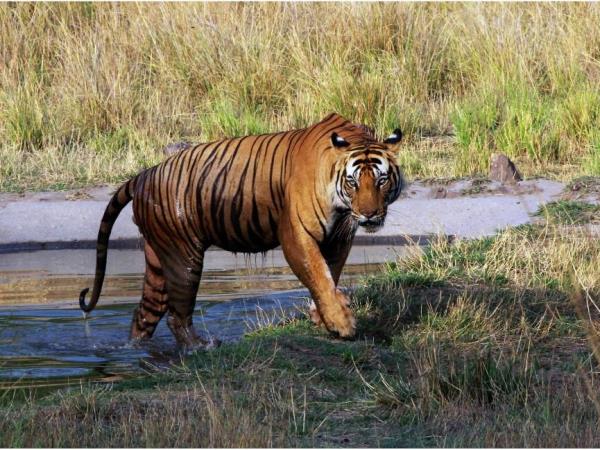 A chance to see the majestic tiger in the wild
From £725 - £950 9 days excluding flights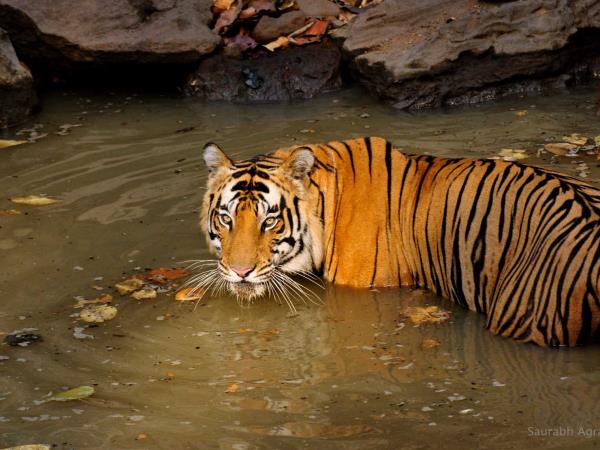 Best of Indian wildlife with tiger, leopard and sloth bear
From Rupee 165000 - Rupee 195000 12 days including domestic flights only