If you would like some help or advice, or just want to discuss your ideas for your next trip, do give us a call.
Check dates
For departure dates contact us on 1-866-821-6866
SINGLE USE PLASTIC-FREE:
As a tour company, we feel a strong sense of responsibility to do whatever we can to minimise our carbon footprint. One important element of this is to decrease, and wherever possible eliminate, our use of single use plastic. During this photo safari, we will be able to keep the full itinerary free of single use plastics; both at our accommodation and on the road. We'll ensure that our guests have reusable bottles, that there will be no straws or plastic kitchen ware used, and that we recycle other rubbish wherever possible. We will provide all our guests with both reusable bottles and tote bags, to avoid plastic bottles and plastic bags. Importantly, we'll make sure to make our guests aware of our intentions of keeping the trip free of single use plastic, so that they can make any necessary adjustments from their side.
BAGS:
We provide all our guests with reusable tote bags to cut out the need for any plastic bags whilst on this trip.
IN THE ROOMS:
We use three lodges on this trip, and all have committed to avoiding single use plastic for our guests. They will provide water sources from which we can fill up our bottles and the rooms will not have single use wrappers or toiletry bottles etc.
WATER BOTTLES:
We will provide reusable bottles for our guests, and we'll ensure there will be enough opportunities for them to refill these.
EDUCATION:
We'll educate our clients on our policies, both before and at the start of our trip so they know why we are doing what we are doing. Having conversations about single use plastics with our accommodations is also a way of spreading the message about ditching single use plastics.
CHANGE-MAKING:
As part of the process of eliminating single use plastics on this trip, I had to have conversations with all three lodges through which they agreed to eliminate single use plastics.
Responsible tourism
Responsible tourism: Botswana and South Africa wildlife photography tour
Environment
We believe in the power of photography; the power to create incredible experiences, and the power to make a positive impact. That's why we founded our own Trust, a non-profit organisation that uses photography to make a positive impact on both a social and conservation level. We finance the running costs of the Trust, so just by joining one of our workshops, you're indirectly contributing. (So all you have to do to make a difference is have the photo adventure of a lifetime!)
Through this Trust, we provide free professional photography to charities doing environmental and conservation work; images they can use for fundraising and communication purposes.
Using Photography for Wildlife Conservation:
If you join our Botswana Photography Workshop, you'll be given the option of donating some of your wildlife images to an online photography database; a database that offers free use to charities that work in wildlife and nature conservation. The images have been used by organisations like WWF.
Ethical Practices on Game Drives:
Our operational partner on the ground owns and operates Okavango Guiding School and our guides have unrivalled exposure to training. A large part of this training is the ethics of guiding. Our guides are taught to read the state of mind of the animals they are approaching and viewing and to always back away when the animals show signs of stress. We strongly discourage our guides from being involved in sightings that already have a number of vehicles present as this puts pressure on the wildlife and detracts from the experience of the guests.
Carbon Footprint Compensation:
To compensate for our carbon footprint, we sponsor a tree for each participant, which is planted by Greenpop in their reforestation or urban greening programs in Southern Africa. We'll give you a 'tree ring,' a key ring that has the coordinates of their tree, so that you know exactly where it's growing.
Recycle and Water Policies:
During our photography workshop in Botswana, we work with strict trash policies. As all items have to be carried with us on the safari, all rubbish is kept in the back up vehicle and returned to Maun. All tins are crushed on safari to reduce waste. There are no recycling plants in Botswana at present, but we work with a company that runs haulage transfer and takes our recyclable goods to South Africa, where they can be recycled. Several years ago, our local operator moved to a portable filtration system specially designed for aid work – this allows us to offer guests pure, filtered water for the duration of their safari with us without any environmental impact as other than the 20 litre holding container, no plastic is used.
The accommodation we use is not permanent; our operations partner moves all elements of the camps to campsites that are known as 'wilderness' campsites, which means that there are no permanent structures of any kind. The crew erect the camp and once we leave the area, everything is taken, leaving the area wild so that you can't tell anything was every there.
At our office in Cape Town, we recycle, compost, and minimise the use of paper by predominantly working with digital files.
Community
Apart from supporting conservation initiatives through our photography, we also support social non-profits. We provide free professional photography to charities that do valuable work and can use the images for fundraising purposes.
Through our trust, we also run PhotoVoice workshops for youth in underprivileged South African communities. We identify talented young individuals with an interest in and talent for photography, and provide workshops where we encourage them to tell their stories, and the stories of their communities, through photography. We teach them creative self-expression, and the power visual images can have. Participants are encouraged to raise awareness about issues that matter most to them, which stimulates positive activism.
Cultural Photography:
Wherever possible, our photography workshops visit local communities and spend time learning about the local culture and meeting people. We try not to just pass through; we encourage our photographers to truly learn and engage. Wherever possible, we visit local nonprofit initiatives where our photographers can learn about the work being done, and can donate any photographs they take. During our Botswana Photography Workshop, we'll be visiting a community-run library nonprofit, where we'll meet some members of the community and can photograph the educational work the library is doing. We'll then donate a selection of the images to the organisation.
However, most of this particular trip is set in game reserves, which are not inhabited. The only areas we'll visit that do have people living there are held in trust for the community, so that they see the financial benefits of tourism.
Supporting Local Economy:
We use local operators on the ground in Botswana, and all on the ground staff is local. There are very good labour laws in place laying a fair minimum wage, and our operations partner has a policy of year round employment. Due to their affiliation with Okavango Guiding School, our guides are given continuous and high quality training.
Popular similar vacations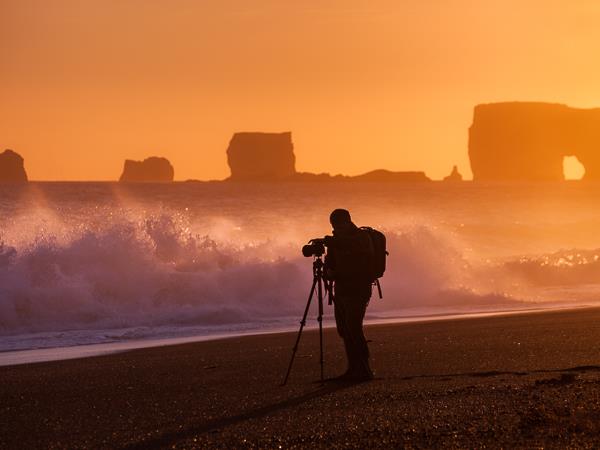 Photographic trip in the stunning west and southeast Iceland
From £3150 - £3250 10 days excluding flights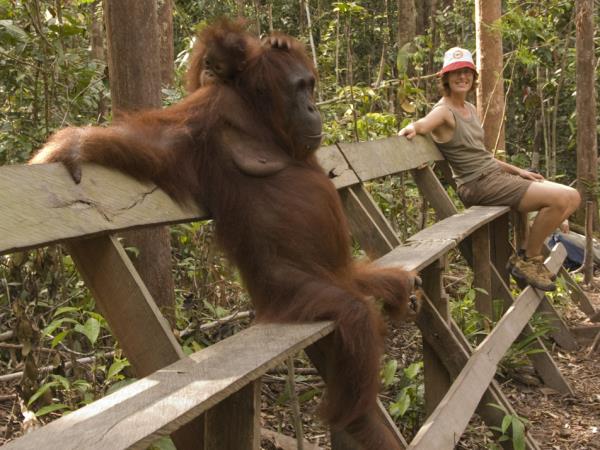 Develop your photography skills in Borneo
From £2175 - £2275 10 days excluding flights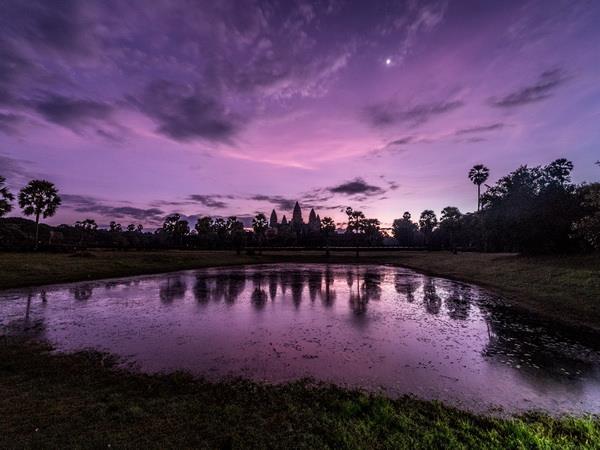 11-day Cambodia Tour with a Professional Travel Photographer
From US $1825 9 days excluding flights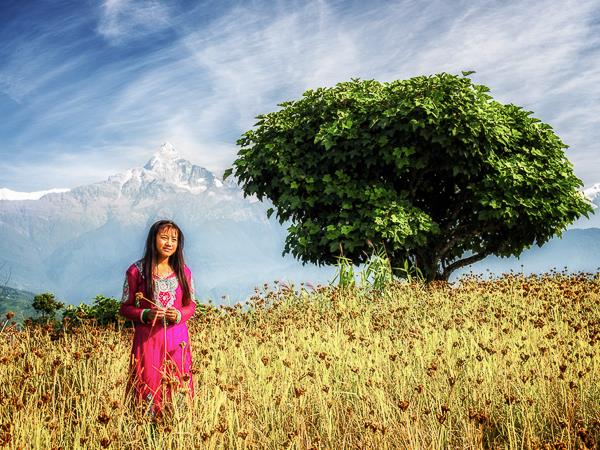 Photography tour of magical, mystical Nepal
From US $4300 12 days excluding flights