"View game by jeep, boat and on foot in two of Tanzania's most spectacular parks, then relax on the pristine white sands of the Swahili coast"
Highlights
Dar es Salaam | Selous Game Reserve | Ruaha National Park | Swahili coastline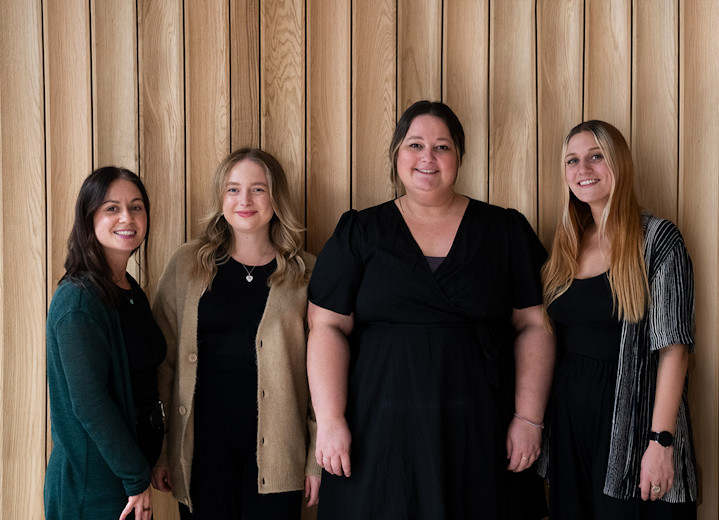 Departure information
This trip can be tailor made throughout the year to suit your requirements
Responsible tourism
Responsible tourism: Tanzania safari & beach vacation
Environment
Since 1988 our local agent on the ground have been investing in the future of Tanzania, both environmentally and socially. We recommend their properties (Siwandu, Jongomero and Ras Kutani) not only because of their location and quality of accommodation, but because they are actively involved in a variety of sustainable projects and initiates across Tanzania.
• The camps were all built with local building materials and endeavour to be as eco-friendly as possible. Solar panels in the camps provide 24-hour power and hot running water, as well as generating a filtering system for their own drinking water, which in turn significantly reduces the number of plastic bottles that are used.
• They have helped the local community with environmental sustainability too. They installed water pumps and wells to the local villages which provides clean and constant water. They also installed pipes to create irrigation systems, as well as actioning several building and maintenance projects nearby.
• Since the opening of their beach property called Ras Kutani in 1992, they have endeavoured to protect the local habitat for future generations. The initiative was to train the local community on how to plant and nurture different trees including hard wood trees. The success of this project can be seen today on a forest walk at Ras Kutani.
• Another environmental commitment that Ras Kutani do is the releasing of turtles each year, which is done to protect the nests from poachers. This is a longterm commitment to conservation of this wonderful marine animal.
• In Ruaha National Park, they have been involved in building and maintenance projects, recently completing new flooring and desks for both teachers and students at Makifu School near Ruaha.
• Wildlife conservation is particularly important to us as a company as, through sustainable tourism, the animals will be able to pay for themselves in the long term and be an asset rather than a burden to the local communities and the country as a whole. Currently our ground handlers are actively involved with a range of different conservation projects in the Selous and Ruaha including the Southern Tanzania Elephant Project and the African Rainforest Conservancy. The company are also involved in anti-poaching projects in both parks and the owner, Charles Dobie, is vice chairman and Treasurer of the Hotel Association of Tanzania and has campaigned for over 5 years to progress tourism and conservation in government conversation.
Through investing in well trained and educated staff and guides, the camps are able to pass on an understanding of the environment and challenges that are posed for ongoing conservation in the parks and in Africa in general to the guests that come and stay.
• Keeping these pristine environments intact and unpolluted from tourism is an ongoing battle and one that all three properties take very seriously. Biodegradable waste is recycled through a system of filtering within the camps, the water used for drinking and bathing in the camps is also drawn from a local water source to cut down on logistics and plastic bottle usage. All of the recyclable materials are taken by road back to Dar es Salaam to be dealt with in the correct manner.
Water usage is also of high importance in the bush and clients are encouraged to use as little as possible when bathing and have a full briefing on arrival into the camps as to the situation and how they can help.
• The policy of "only leaving footprints and taking away only photos" from the bush is very much at the heart of the properties that we recommend for our clients as, even a small amount of external influence can impact greatly on the long term sustainability of these locations and the behaviour of the animals.
As mentioned above, the environmental impact of living in the bush is managed as well as is possible with such a remote and inhospitable environment. The camps are designed to have as little impact on the biosphere as it possible with animals able to roam freely through the camps. Moreover, all of the guides are taught to respect the animals and their way of life and, as such, there are strict guidelines in place about approaching the animals and how to interact with them which are passed on to clients. These are, very much, still wild animals and so the aim is to keep their behaviour as unchanged as is possible.
• With the road networks in southern Tanzania being very sporadic and poorly maintained, flights are far and away the most economical and least environmentally impacting forms of transport between the locations. If you use the example of the Selous Game Reserve, to get to from Dar es Salaam to Siwandu Camp by road takes approximately 8 hours in a Landcruiser but, by flying, this journey time is reduced to 30 minutes. On the ground locally, the fact that 95% of clients fly into the park, means that, rather than there being multiple vehicles on the ground in the park (and the environmental impact that these would have) it is possible to group up to 6 guests in a vehicle and, as such, reduce significantly, the daily vehicle numbers and usage.
Community
They also show a strong social commitment throughout their three camps. The staff at Siwandu, Jongomero and Ras Kutani are extremely committed and loyal, and this is because they are very well looked after. The hiring process is driven by discovering diligent, hard-working people from local communities, and as a company, they offer new skill set training, steady salary and excellent medical benefits.
• Many believe the real change in Africa will come through education and to support this several education programmes have been initiated. In the Mloko community in the Selous Game Reserve, teachers are sponsored and salaries and training are increased. In Ruaha, Jongomero camp have raised funds to sponsor over 20 secondary school children, as education in Tanzania is expensive.
• Guests sometimes ask us, or the property of the camps, if they can bring donations or gifts for the community or children in the local community. Whilst stationary, dictionaries, reading books, toys, games and basic medical supplies are always well received, these items usually have a short life span, so we recommend that guests work with us in some of these incredible projects to help sustain the communities on a longer scale.
• Tanzania, today, has a minimum wage that is legally binding across all forms of employment. The safari industry in Tanzania currently pay more than this minimum wage voluntarily (and always have) and there is a very large investment made into teaching and training willing staff from local communities with roles in each of the properties. Around 80% of the guides in camp are from local communities and have worked their way up from cleaning staff.
Popular similar vacations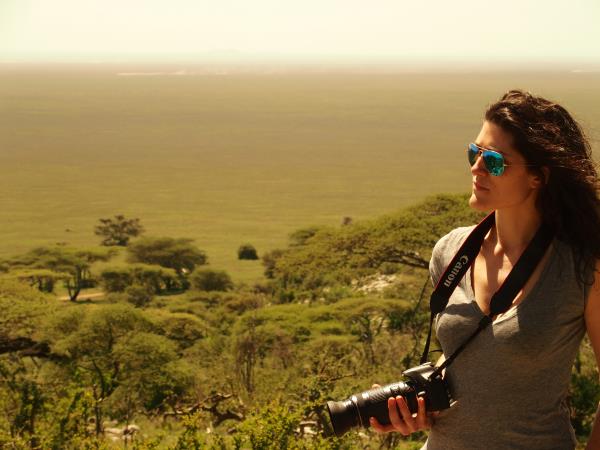 Your tailor-made Tanzania Safari & Zanzibar Beach vacation
From £3495 - £5950 13 days excluding flights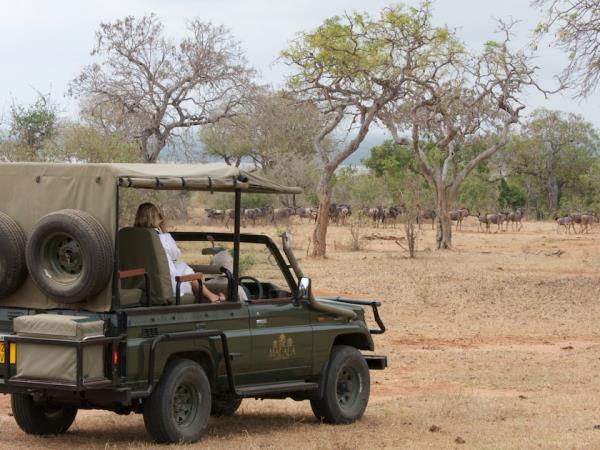 Tailor-made, authentic, remote safari and islands
From £1900 - £3850 11 days excluding flights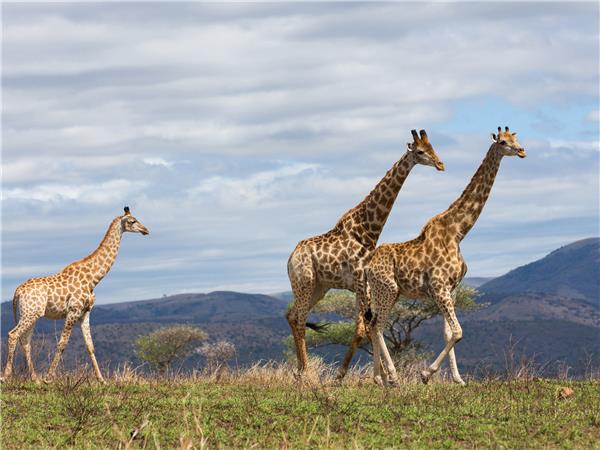 Overland truck safari
From US $1496 - US $1865 8 days excluding flights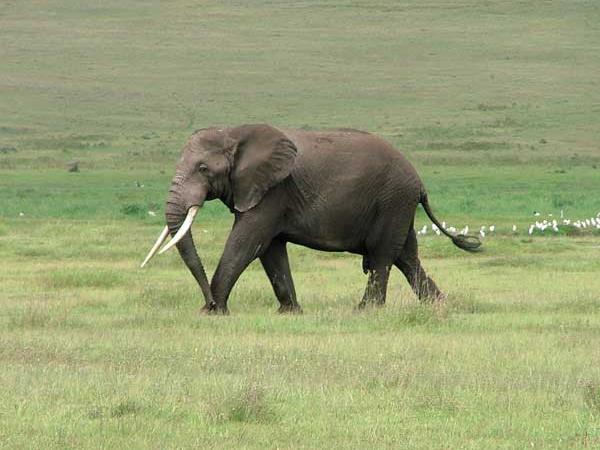 Big game safari including luxury private camping
From £3035 - £3445 8 days excluding flights