"A ten day, tailor made vacation, divided between Venice and Verona, staying in an apartment, and with an expert local guide throughout. Particularly idyllic at Christmas. Train between Venice and Verona. "
Highlights
Venice | Venetian mask making workshop | Verona | Christmas markets in Venice | Marostica | Bassano | Asolo | Mosaic making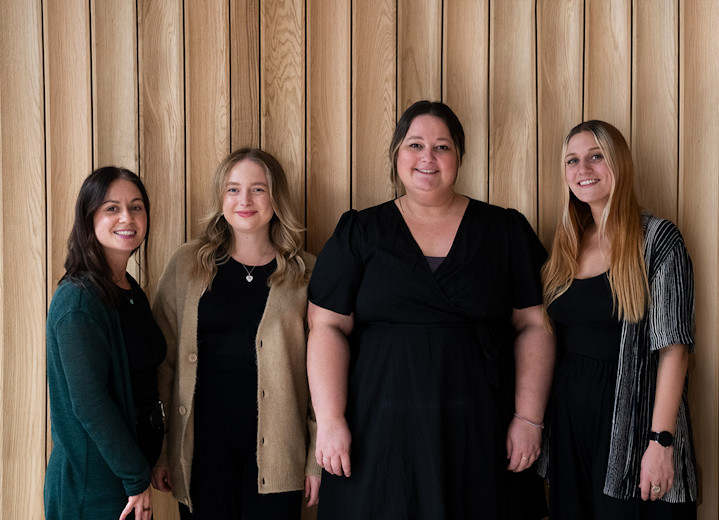 Departure information
This trip can be tailor made throughout the year to suit your requirements
Responsible tourism
Responsible tourism: Venice and Verona family vacation
Environment
Our aim is to make our Travel Experiences sustainable for the long term: we know that tourism can have both an exceptionally positive and potentially negative impact on local communities. For this reason, we promote responsible travel that means: to respect and benefit local people, their cultures, economy and the environment.
We start from the beginning, helping our travelers to choose their customized daily experiences based on these sustainable categories:
- Green
- Hand-made
- Eat local
- Live local
- Sport
- Adrenaline
Furthermore, we try to organize Carbon Offset trips and we do it since the design of our Travel Experiences.
For this one, in particular, we minimised carbon emissions making the following considerations:
- LOCAL SERVICES - We choose local suppliers which had adopted sustainable practices. From the accommodation, for example in Venice, where our supplier chose to invest more in the recycling practice or in the water and energy conservation (changing towels on request).
- WATER CONSERVATION - We support initiatives that encourage conservative use of water (like refilling water bottles or turning off water when brushing teeth), so we kindly ask to our travelers to read the Responsible Travel Conduct that we will send before departing for Veneto
- LOCAL FOOD AND GOODS - We include and strongly inspire our travelers to eat locally produced food and goods (like organic food, natural local products which come straight from the garden to the kitchen). Before the arrival, we send to our Travelers a guide with all the restaurants and place where to eat local food. We personally met all the vendors, choosing them for the quality of their offer
- WATER BOTTLES - We encourage our travelers to refill a water bottle from water 'bubblers' where available to avoid unnecessary purchasing of bottled water and the subsequent waste disposal issues. For example, we will give them a list with all the public bubblers in Venice
- RECYCLING – Our Local guides also provide travelers with awareness on how they can reduce and recycle in Veneto
- PUBLIC AND ECOLOGICAL TRANSPORT – Since we have a high range of biking tours in our offered experiences, we strongly encourage our travelers to choose ecological and public transportation, like bicycle during their free time (for example in Verona where we could arrange it)
Community
This Travel Experience is planned to ensure that we support local communities by:
- SMALLER-SCALE LOCALLY-OWNED ACCOMMODATION – Choosing local B&B, family-owned, like the Venetian one of this trip. We wanted for the family travelers to be immersed in the Christmas atmosphere, to live Venice like locals. The accommodation will be in the centre of Venice: in this way family travelers will be near every facility they may need and they could be able to experience the city at a slow rhythm.
- LOCAL GUIDES - Hiring local guides for how they tell their territory. In this way we could learn about the culture and way of life directly from those who live it and put money into local hands and economies
- FARE WORKING CONDITIONS - Defining a tariff policy that calls for a clear decision-making freedom of the price by its suppliers, stakeholders, partners and local guides
- TAILOR MADE TOURS - Organizing tailor made tour for the limit size of 8-10 people because we believe that larger group could not join the real experience and could otherwise impact on the local communities
- CROSS-CULTURAL UNDERSTANDING - Offering real life experiences which promote cross-cultural understanding, like in Venice with the mask-making workshop and the educational games to discover Venice and Verona. Experiences that will help the entire family to learn the history and the Veneto traditions. For example, with the first workshop in Venice, children will play and learn how to decorate a mask and the local artisan will explain all the history behind this ancient tradition. Did you know that all the mask have a name and a story for their shape and colours?
Since we promote this travel experience for the Christmas time, we strongly believe that this is a unique chance to explore all the Italian traditions linked to this period of the year; we suggest to take part at the local festivals and to visit markets where all the artisan sell their traditional art craft.
In this way, all the family will have a story (and memories) to tell when back home
- LOCAL SUPPLIERS - Recommending local eateries and stores to our travelers to engage locally-owned and operated services to support local people (like artisans, wine producers, rowers, organic farmers and so more). We chose them one by one, shaking their hands, learning their stories and feeling the passion they put in their own activities
- RESIZING SEASONALITY – This Travel Experience emphasize the interesting aspects (events, traditions and natural views) of Veneto in low season as well. Verona area (due to the lake) and Venice area (due to the lagoon) have a temperate climate all year long. For this reason we suggest our travelers to visit it even in winter time, when they are less crowded
- ARTISAN AND IMMATERIAL HERITAGE – Helping to keep alive traditions and supporting ancient knowledge, like the mask-making laboratory in Venice or the mosaic workshop
- SLOW TOURISM - Promoting slow tourism as an alternative to everything-at-once, which allow traveler the "luxury" of look, taste and feel its final destination even in Venice and Verona (both UNESCO sites), which in these last years has faced a lot of problems due to the mass tourism. For this reason, we kindly ask to our travelers to read the Responsible Travel Conduct what we will send before departing for Veneto
- UNIQUE AND ORIGINAL DAILY EXPERIENCES - Promoting a different way to explore the territory, like in Veneto where, from an historic point of view, the bond between artisans and the territory, it has always been strong. For this reason, we promote in this trip two daily experiences based on artisan traditions: making mask or a mosaic is not only a hand labour, is a way to meet the artisans which keep alive the oldest traditions of Veneto art craft
- RESPONSIBLE TRAVEL CODE OF CONDUCT – Each traveler will receive our Responsible Travel Code of Conduct before arriving in Veneto. In addition, our local guide will explain during each daily experience the right travel code and will answer to whichever question concerning it
Popular similar vacations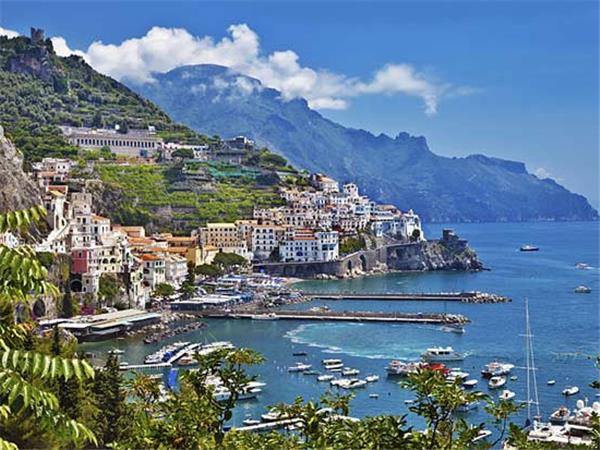 One of Europe's most dramatic stretches of coastline
From US $1475 - US $1705 8 days excluding flights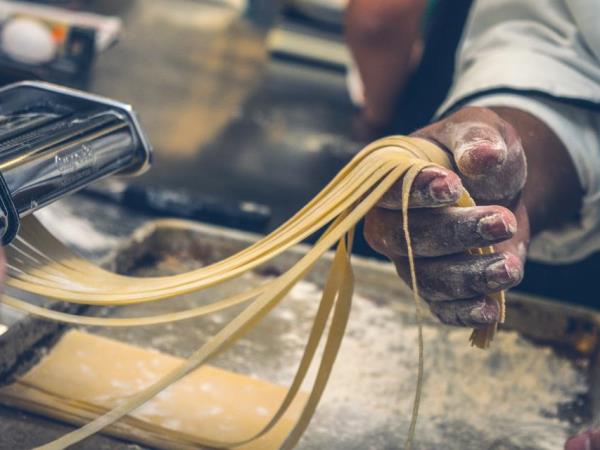 Immersive gastronomy & cooking trips in undiscovered Tuscany
From £1400 7 days excluding flights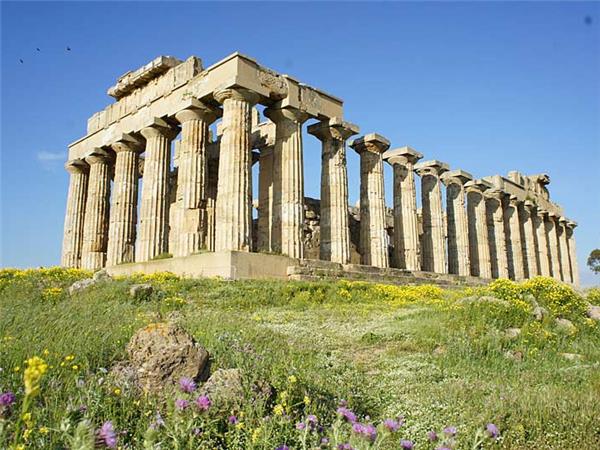 One of the most fascinating islands in Europe
From US $1825 - US $2125 9 days excluding flights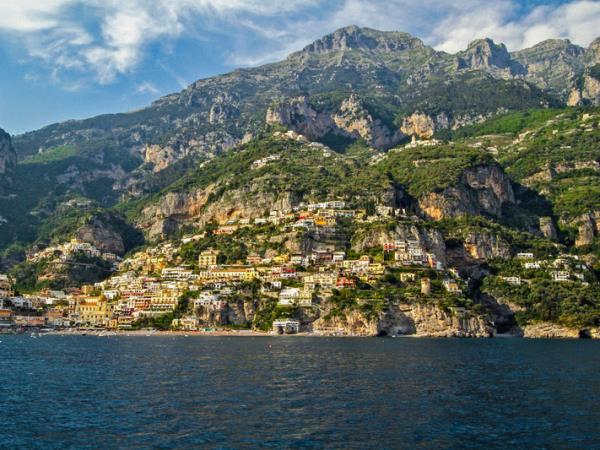 Discover the Amalfi coasts villages, trails & local customs
From US $1699 - US $1929 8 days excluding flights