"A 15 day tour to see the 2019 solar eclipse against vast South American skies, exploring Chile and Argentina's northwest region along the way."
Highlights
Chile: San Pedro de Atacama | Alma Observatory | 'Death Valley' | Sunrise at the Taito Geysers | Puritama hot springs | View night skies with astronomy guide | Argentina: Susques Salinas Grandes | Purmamarca | Guided walk in Salta | Quebrada de las Conchas | Cafayate | Calchaquí Valley hike with lunch and wine tasting | Optional: horse riding | Quilmes Ruins | Belen | Shincal Inca Ruins | Villa Union | Talampaya National Park | Ischigualasto Provincial Park – 'The Valley of the Moon' | Solar Eclipse at Los Rincones | Mendoza | Wineries tour
If you would like some help or advice, or just want to discuss your ideas for your next trip, do give us a call.
Check dates
For departure dates contact us on 1-866-821-6866
Pricing:
The currency converter above works on today's interbank exchange rate. We do take bookings in a variety of currencies, but the rates are often set months in advance and may therefore differ from those shown above which are for guidance purposes only. Please inquire for details.
Responsible tourism
Responsible tourism: 2019 solar eclipse tour in Argentina and Chile
Environment
We have a strict environmental policy to make sure that the environments we visit are not damaged in any way. Our "Leave No Trace" ethic is applied to each one of our trips, and as a responsible tour operator, it is something we are careful and steadfast about promoting. Each one of our guides are trained to uphold, promote and put into practice such responsible behaviour, especially in wilderness areas or whilst traveling to UNESCO heritage sites, which many of our trips undoubtedly do. We attempt to reduce plastic bottle use wherever possible by promoting use of reusable bottles. We understand this is not always possible in countries where tap water is not safe to drink.
By keeping the group size to a maximum of 12, we can also minimise the human impact on the fragile sites and ecosystems we visit.
We attempt to reduce plastic bottle use wherever possible by promoting use of reusable and filtered water bottles. Our partnership with Water-To-Go provides a discount on filtered water bottles to our clients. We do not provide water from plastic bottles to our clients in country but always ensure there is regular access to drinking water on our tours.
We are promoting the ancient heritage and natural landscape of Argentina through visiting Talampaya National Park and Ischigualasto National Park, both UNESCO World Heritage Sites. The parks hold outstanding natural geological formations as well as complete fossil records from the Triassic Period. Sites are chosen by the UNESCO committee and must "bear a unique or at least exceptional testimony to a cultural tradition or to civilisation", "an important interchange of human values" or be outstanding examples of major stages of Earth's history or ecological and biological processes in evolution. Our local guide will know the area well and lead us through the country and parks responsibly ensuring little trace of our visit.
Throughout most of the trip we will be traveling in coaster buses as well as the occasional 4x4 vehicle. Traveling as a group in a small bus contributes less pollution than a multitude of vehicles. We will be exploring Cafayate on foot and Belen by horse, to only soak up the amazing sights at a slower pace, but to reduce our environmental impact and footprint along our journey.
Our hotel on the outskirts of Atacaman town, San Pedro de Atacama is built in a traditional adobe style. Designed to merge with the desert, its construction from local materials is a homage to the architecture of the Altiplano village. We prefer to stay in hotels that feel in place with the natural environment surrounding them as well as uses local natural materials, to benefit the local economy and environment.
When you take one of our tours, me make a contribution to 'Carbon Clear' – an organisation devoted to 'offsetting' or 'neutralising' harmful greenhouse gas emissions caused by your flights. This is done by funding projects across the world that will reduce greenhouse gases on our behalf through sustainable energy or rain forestation.
Community
Responsible travel and sustainable tourism are fundamental ideas that we have been committed to since our conception. It is part of our core sets of beliefs that these words are not simply scattered nonchalantly into our literature and on our website but moreover that they are central to each and every trip. Our adventures are therefore carefully curated celebrating all that is local from the people, to the culture. We believe that a successful trip delivers a unique and authentic journey for our clients, but furthermore benefits the people whose land we have the privilege of encountering.
On each Group tour we use local ground handlers. This means that all operational costs go directly into the local economy and help improve employment opportunities in remote regions. Such support can also be seen in our incorporation of homestays, locally owned hotels, family run restaurants and the services of local guides and drivers into our itineraries, which ensures that the money you spend with us goes directly into the local economy and local community.
Beyond the fantastic Solar Eclipse event and our star gazing evenings, we will be discovering how astronomy helped expand the Incan empire. The Inca's success is believed to be due to their ability to track stars in order to record time and seasons. We will also understand modern astronomy through a visit to the Alma Observatory in Chile on Day 2, contributing to the incredible scientific research carried out on the site.
On Day 5 of this particular tour, we will be exploring the indigenous history of Purmamarca, known for its incredible textiles industry. We will have the opportunity to purchase hand woven fabrics made of local wool from llamas. We also will take part in some wine tasting to discover the history of Argentinan wine production, dating back over 400 years.
On Day 8 will be visiting a family owned vineyard in Cafayate and Day 14 we tour the famous wineries and olive oil producers of Mendoza. Supporting the local textiles and wine industry in Argentina not only maintains the cultural identity of Argentina but connects cultures through the most ancient of pastimes, trading and eating!
Popular similar vacations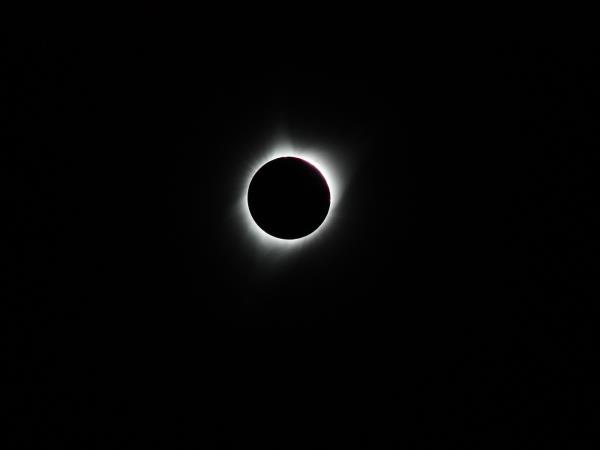 Chile solar eclipse and Observatories tour
From £4815 11 days excluding flights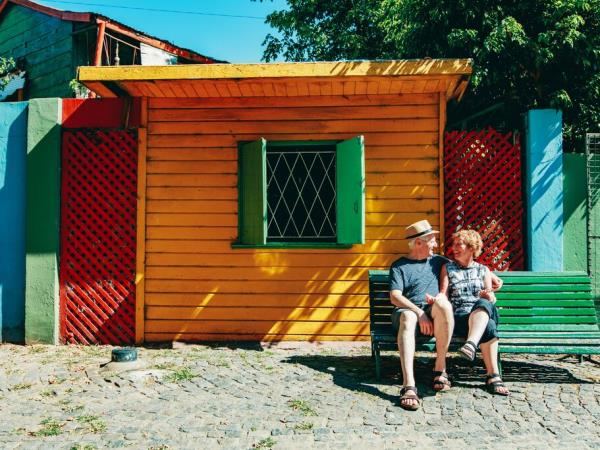 Take an 8-day Argentina Eclipse tour with Dr John Mason
From £1799 8 days excluding flights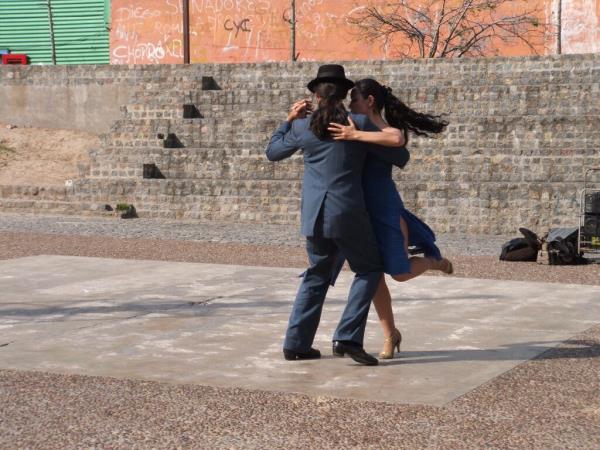 Take an 11-day Argentina Eclipse tour with Dr John Mason
From £2149 11 days excluding flights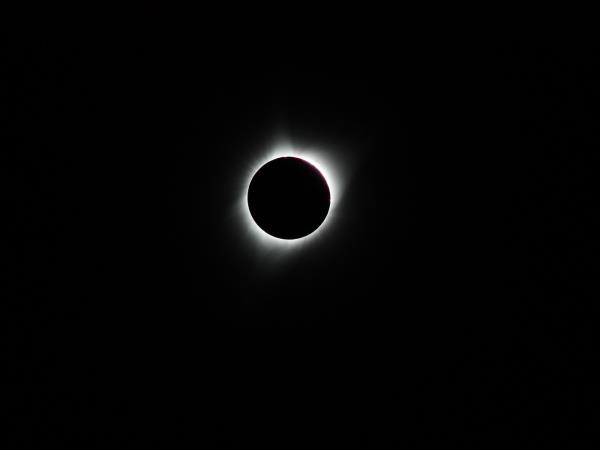 Eclipse tour in Chile with Dr John Mason
From £2350 6 days excluding flights