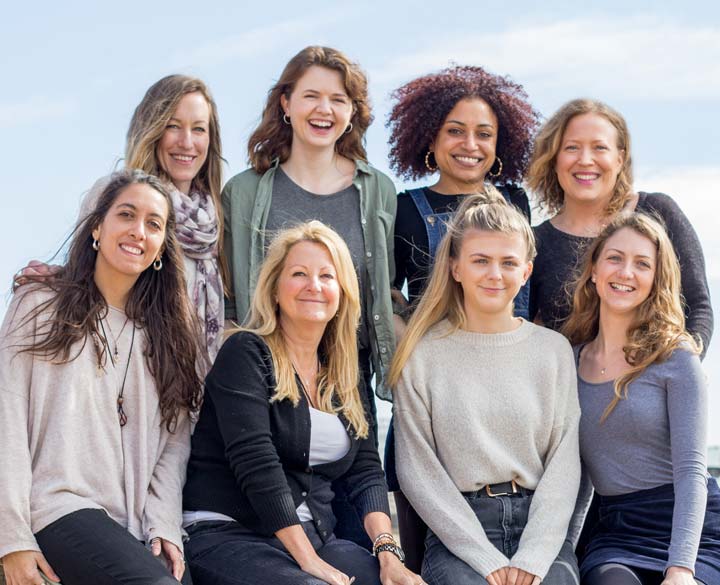 If you'd like to chat about this vacation or need some help finding one we're here to help.
Departure information
This trip can be tailor made throughout the year to suit your requirements
Responsible tourism
Responsible tourism: Wild dog tracking safari in Botswana
Environment
The company that organises this vacation is a multi-award-winning responsible travel company. They try to ensure that nothing they do at home (in UK) or abroad compromises the environment or wildlife or exploits people. They believe in ensuring that travelers are well-informed, as an informed traveler tends to be a more respectful and sensitive traveler. They also believe in giving back to the country, people, wildlife and environments which are affected by tourism.
The parent company of Lagoon and Splash Camps have located their camps in environmentally sensitive areas and to ensure that the camps cause minimal impact on their surroundings. The company has invested in highly efficient solar generating equipment to operate the camps. All electrical appliances used in the camps are energy saving products - from light bulbs to fans and ice machines. Protecting the environment need not mean going without those all-important comforts while on safari! All waste-water in the camps is treated using above ground state-of-the-art sewerage treatment plants. This ensures that there is no cross contamination of the soils or ground water through discharge of grey or black water. The fully treated end product is eventually returned to the ground. The use of insulated walling (where applicable) and thatch within the design of the camps avoids the need for cooling systems which use a large amount of power. Insulated cladding for hot water geysers and piping greatly increases the efficiency of the hot water systems by reducing heat loss from the system overnight, especially during the colder months of the year.
Elephant Camp is very similar with their eco-credentials. The lodge was built with environmentally friendly decking that is Forest Stewardship Council certified and consists of 60% bamboo fibres and 40% recycled plastic that would otherwise have entered landfills. In line with their minimal waste philosophy, they use grey water for irrigation at The Elephant Camp, notably on their indigenous tree nursery. Their solar water heating systems harness the energy provided by the sun and allow the camp to be partially run by this natural powerhouse. The flavourful vegetables and the fragrant herbs that they incorporate into the menu have been nurtured in their garden and are free from any chemicals or pesticides. The only food miles these ingredients experience is the short walk from patch to plate.
The parent company set up the Victoria Falls Wildlife Trust, a non-profit entity and dedicated vehicle for promoting conservation awareness, education and the empowerment of local communities, through the sustainable use of endemic resources. The Trust is situated within the Wildlife Sanctuary, adjacent to The Elephant Camp, and works in collaboration with authorities, local communities, and other stakeholders to protect the area's indigenous fauna and flora. From humble beginnings in 2008, the Trust is now world renowned for its success in research, outreach, rescue and rehabilitation.
The UK head office has a good policy of recycling, reducing and re-using (electricity, paper, plastic etc). They also buy only fair-trade goods such as tea, coffee, and use biodegradable detergents etc. They also make a point of buying only top eco-rated equipment (e.g. monitors).
The tour operator is a multi-award-winning responsible travel company. Every person that travels with this company automatically has their flights carbon offset. This is done through The Travel Forest. The Travel Forest plants indigenous trees to offset the carbon emissions produced when you fly on vacation. Whilst this is the primary motivation for planting the trees, the project also works as a poverty alleviation scheme and aims to combat environmental degradation
Community
The company that runs Lagoon and Splash Camps is a 100% citizen-owned company and they take their employment and empowerment policies very seriously. They are the lead sponsor of the grassroots initiative Mummy's Angels, a Maun-based project to support and empower mothers and their new-borns in Maun who do not have financial or family support. Mummy's Angels was started in April 2018 voluntarily by three ladies who have lived in Maun for some years and are familiar with the plight that some less fortunate women face here. Mummy's Angels started out donating their children's pre-loved clothes and baby essentials to these ladies in need. The company invites their guests to bring some of the requested items with them as they come on safari. For every item donated, the company will match with a similar item, doubling the impact of each donation.
The operator of Elephant Camp has a strong Corporate Social Responsibility policy. They work closely with local communities to mitigate human-wildlife conflict, provide opportunities for conservation education and support a range of projects to empower self-sustainability. This includes vegetable and subsistence crop growing in the local villages, erecting fences on their boundary lines to prevent wild animals from damaging crops or posing a threat to the safety of the communities, and providing the machinery and transport required to cut thatching for homes.
Victoria Falls Wildlife Trust Veterinary Laboratory and Clinic is a field station from which researchers, veterinarians, and graduate students can study zoonotic diseases that are transmitted across species and boundaries. Transmission of these diseases can cause epidemic crashes of keystone wildlife species, and to prevent the consequent socio-economic and public health catastrophes, they take samples from domestic and wild animals to understand and prohibit disease prevalence.
The operator of Elephant Camp is a community-oriented organisation, and their dedication to the next generation's future extends beyond conservation into the realm of school education. They pay the school fees of 67 children at eight rural schools in the region. Also, in collaboration with the Hospitality Association of Zimbabwe, the company contributes to the salaries of employees at the local Old Age Home. Once a year, they donate gas for their stove and host a meal for the people residing there.
Sport has the power to bring people together through a shared sense of community and purpose, and the company believe that this alignment is incremental to fostering a relationship with local communities. It donated two soccer balls and soccer kit for 18 players in the Sizinda community soccer team, Cremora FC. They believe that the company is not a sole entity, but a member of the greater Victoria Falls community.
In terms of information, all travelers are given guidelines on Traveling with Respect, which includes advice on cultural aspects of your travels as well as protecting the environment. For any community-owned or run project, they also have a Community Tourism Information sheet for travelers to help explain how to get the best from the experience, and what to expect (good and bad). For trekkers, the company have a Porter Policy in place, a copy of which is given to clients. They are also have a Responsible Wildlife Viewing guide too. For anything more specific, e.g. rules about visiting gorillas, this information is also given to clients. In addition, they offer more information about the native people and cultures in a destination country, which all adds to a traveler being more aware.
The company works with partners on the ground in each destination, and only uses local guides. They also primarily promote locally-owned services (hotels etc). They have eco-rated about 300 properties worldwide which they work with closely, so they are very clear which accommodations have good environmental and social responsibility credentials. This information is used to ensure that any traveler wanting to ensure they are really making a difference, can choose between one property and another on eco-issues.
They also promote community-owned projects and services where applicable and possible. Indeed, they were instrumental in setting up two community-owned ventures in Tanzania and Peru.
The company backs a charity with funds and administration. This is a registered UK charity whose principle aim is to relieve the poverty of indigenous communities in areas outside of the UK which are affected by tourism. The charity backs poverty alleviation, education, cultural preservation and conservation projects within these regions. It has backed schools, clinics, micro-business projects and more. It is a charity we encourage our travelers to donate to if they would like to give something back.
Popular similar vacations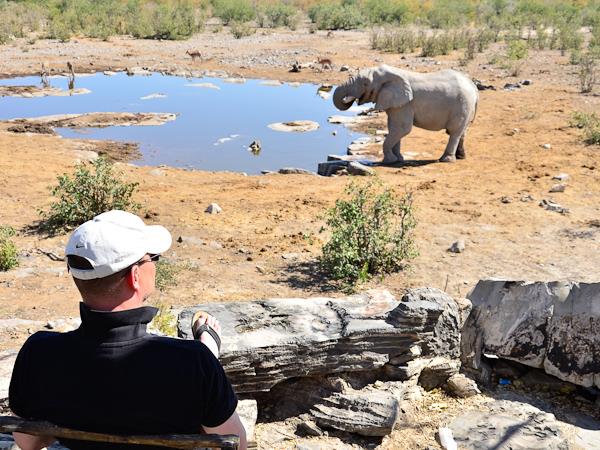 Namibia & Botswana lodge safari Caprivi Etosha Okavango
From US $3845 - US $4140 21 days excluding flights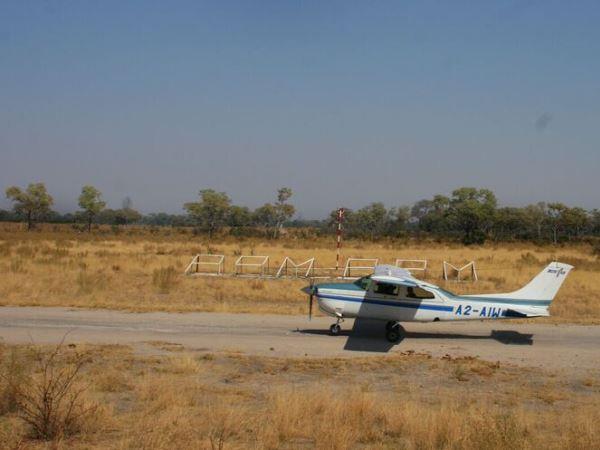 Experience Botswana on a 6 night fly-in Safari adventure
From £2850 7 days excluding flights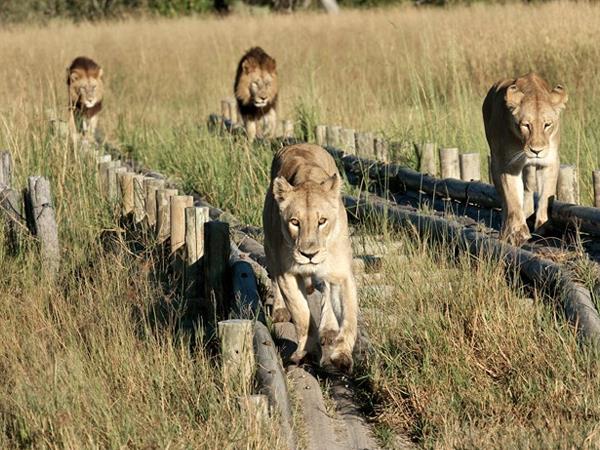 An exclusive combination of land & water based adventures
From US $6125 10 days including domestic flights only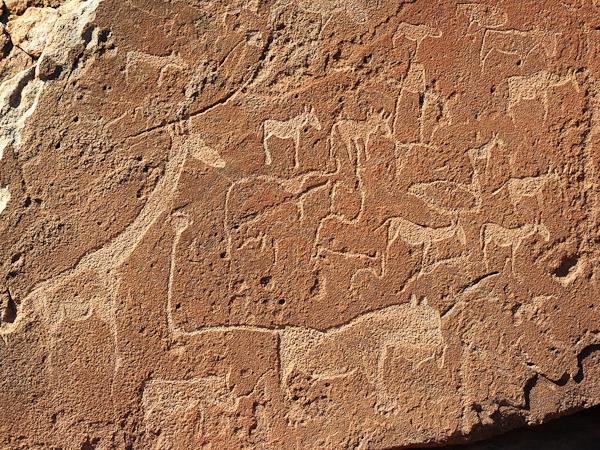 Camping safari to Namib desert, Caprivi, Etosha & Okavango
From US $2815 - US $2950 21 days excluding flights