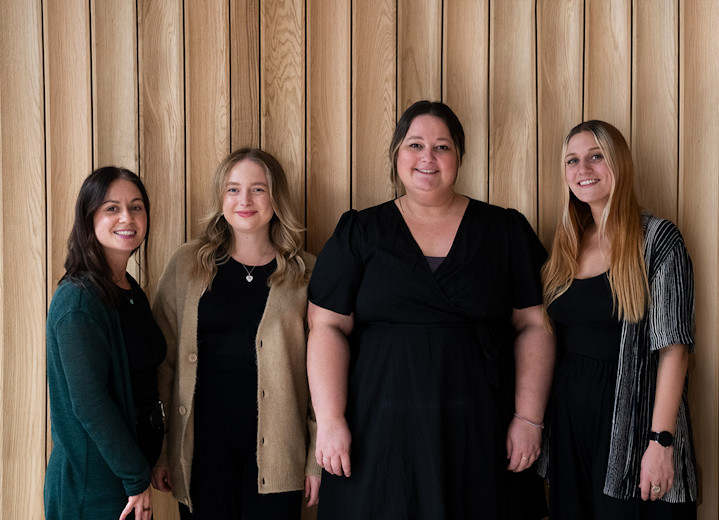 Departure information
This trip can be tailor made throughout the year to suit your requirements
Responsible tourism
Botswana wildlife safari, meerkats & more
Carbon reduction
Your vacation will help support local people and conservation. We must also reduce CO2. Learn about the CO2 emissions of this vacation and how to reduce them.
At the company location in the UK there are fifteen staff members. Of these, four work from home (no commuting), one who cycles twenty miles a day to & from work, and another cycles ten miles a day (in summer). The new office that was recently built is very energy efficient. It is well-insulated, the roof is shaded by trees which helps with the building not overheating during the summer months and therefore air-conditioning is not a daily requirement, and it has lots of natural light to reduce electric light usage whenever possible.

The company is located on a former farm and the directors grow fruit and vegetables which are shared with the team (apples, pears, blackcurrants, broad beans, lettuce, mint, courgettes, squashes etc!), so we keep our own footprint low. In addition, there are other members of staff that have home grown products that are available to their team members. As a company, we look to buy energy-efficient computers, and believe in recycling, so the latest computers bought have been both energy efficient and re-conditioned.

As part of our commitment to the environment we have a programme to plant trees in Tanzania, Malawi, Peru etc. through the company's foundation. This was set up to help alleviate poverty, conserve endangered wildlife, and protect earth's environmental diversity for the benefit of us all. All the projects have a link with tourism in some way, and many benefit the wider world as well as local people, through conserving areas of natural beauty. We don't just look overseas when considering the environment, even at the office the team planted tress in the fields surrounding the buildings to celebrate the company's 21st birthday in 2019.

As a company we think about our partners overseas carefully. Whereas it is not always possible for them, due to their locations in remote areas, the company ethos is to use properties around the globe that have a similar ethical stance to ourselves. If they can use local suppliers for their provisions, be it food or furnishings then they do, and all offer a variety of menus including vegetarian and vegan/plant-based options. Our partners support the use of solar/renewable energies, and many are looking at ways of switching their current supplies to more eco-friendly options in order to be more efficient. The use of solar, water and air are options in use or being explored, as well as grey water run offs. Energy efficient appliances and practices, card operated in room lighting, low energy bulbs, and a change in laundry practices, are all in operation, and show just a few of the initiatives used. Our partners also use local staff within their properties. Many live on-site in seasonal properties for example reducing the travel emissions of the company, many come from the local villages and communities surrounding the properties. This includes everyone from house keeping to management and the guides that are from the locale.

Due to the nature of the vacations provided by the company, it is impossible to eliminate all flights but where possible we use the minimum flight hours an itinerary can operate with. The packages we have on offer include rail portions in some areas, which keep emissions low, many walking options and shared transportation.
Environment
The company that organises this vacation is a multi-award-winning responsible travel company. They try to ensure that nothing they do at home (in UK) or abroad compromises the environment or wildlife or exploits people. They believe in ensuring that travelers are well-informed, as an informed traveler tend to be a more respectful and sensitive traveler. They also believe in giving back to the country, people wildlife and environments which are affected by tourism.

We use 4 different properties for this Safari, all very different from each other but all used for their eco-credentials.

The operators of the Gorges Lodge have a long list of accomplishments in this area. They develop lodges on the edges of parks or peripheral areas in recognition of the connection between man and the wildlife. They ensure their footprint has less impact on the park, and secondly that their development is in conjunction with local communities, which for them is the front line of wildlife conservation. They maintain 16 waterholes in and on the borders of the Hwange National Park which provide essential water to the wildlife during this time of the year, 20-25% of the waterholes of the park, and pay for the staff and equipment necessary for the operation. Most of Imvelo's lodges and projects are based in areas remote from National Parks administration and infrastructure, which places them in the forefront of anti-poaching efforts. Their major focus is involving local communities in wildlife conservation and tourism - to their benefit – and so deterring poaching. Along the Zambezi River in Zambezi National Park they provide regular support to both the combined National Parks and police teams as well as Victoria Falls Anti-Poaching Unit, who together have been successful during the past few years in pushing the majority of poaching out of the Park.

At Machaba Camp electricity is run on a hybrid system which incorporates both solar energy and a generator. The solar farm enables them to harvest energy from the sun to run the camp, whilst the generator is used to back the system up during peak periods and inclement weather from time to time. The hot water system in camp is based on a Thermodynamic Solar Energy system, this latest technology ensures hot water generation no matter what the weather.

The operators of Selinda Explorers Camp are committed alongside an industry partner to undertake a relocation of rhinos on a magnitude never done before – to relocate no less than 100 rhinos from South Africa to safe havens in Botswana. They are also working to secure, expand, and protect large sections of lion habitat in Kenya, Zimbabwe, and Botswana through its Land for Lions initiative.

For every person that travels with the company, it plants trees through The Travel Forest initiative. Depending on where they plant and the requirement of the specific area, they plant either indigenous trees or a mix of indigenous and non-native species. Planting non-native seedlings may seem counter-intuitive but doing this can often help any remaining indigenous forest from being cut down (e.g. for fuel) as some non-native trees grow much more quickly than indigenous types. They particularly aim to save ancient or older indigenous forest, through offering an alternative option for fuel requirements of local communities. In addition to this benefit, their Travel Forest initiative helps with such things as planting for water-course retention, soil erosion, shade and even food – all depending on what is planted and where. They have planted almost 100,000 trees to date in various degraded locations including the Andean mountains in Peru, northern Tanzania and Malawi. This has always been done in conjunction with the local communities who plant and then tend the seedlings. Trees are far more important to the health of this planet (and us) than many people imagine. This global Travel Forest initiative can and does make a big difference.

The UK head office has a good policy of recycling, reducing and re-using (electricity, paper, plastic etc). They also buy only fair-trade goods such as tea, coffee, and use biodegradable detergents etc. They also make a point of buying only top eco-rated equipment (e.g. monitors).
Community
The Gorges Lodge are part of Zimbabwe's CAMPFIRE initiative. This natural resource management project looks at local community involvement in tourism and wildlife conservation. CAMPFIRE is the acronym for Communal Areas Management Program for Indigenous Resources. The philosophy underlying the project is: the people living within the natural resources are best placed to manage them and when doing so in a positive way, should reap the benefits directly. Their investment in their areas is distributed to where it is needed most - education, providing clean water and developing initiatives to ensure the local people are benefiting directly from tourism and have been responsible for the establishment of over 80 new village wells and boreholes in 4 districts as an example.

The Great Plains Foundation is committed to investing in communities. Through its vast network, the Great Plains Foundation identifies projects that are action oriented and embraced by the communities which they serve. They believe in partnering with local community groups to implement its projects because working together creates real, lasting change. Great Plains Foundation has a long-standing and strong relationship with two communities near their camps: the villages of Seronga and Gudigwa. Both are home to Foundation projects that focus on skill development and conservation education. Whilst the challenges vary one thing adds to the difficulty of life here: the lack of light. Candles and paraffin lanterns are used by most households but bring with them a very real risk of fire. Great Plains Foundation has launched a project to distribute much needed light to the people of Seronga and Gudigwa by way of supplying Solar Lanterns, a safe and sustainable way of lightening their homes.

In terms of information, all travelers are given guidelines on Traveling with Respect, which includes advice on cultural aspects of your travels as well as protecting the environment. For any community-owned or run project, they also have a Community Tourism Information sheet for travelers to help explain how to get the best from the experience, and what to expect (good and bad). For trekkers, the company have a Porter Policy in place, a copy of which is given to clients. They are also have a Responsible Wildlife Viewing guide too. For anything more specific, e.g. rules about visiting gorillas, this information is also given to clients. In addition, they offer more information about the native people and cultures in a destination country, which all adds to a traveler being more aware.

The company works with partners on the ground in each destination, and only uses local guides. They also primarily promote locally owned services (hotels etc). They have eco-rated about 300 properties worldwide which they work with closely, so they are very clear which accommodations have good environmental and social responsibility credentials. This information is used to ensure that any traveler wanting to ensure they are really making a difference, can choose between one property and another on eco-issues.

They also promote community-owned projects and services where applicable and possible. Indeed, they were instrumental in setting up two community-owned ventures in Tanzania and Peru.

The company backs a charity with funds and administration. This is a registered UK charity whose principle aim is to relieve the poverty of indigenous communities in areas outside of the UK which are affected by tourism. The charity backs poverty alleviation, education, cultural preservation and conservation projects within these regions. It has backed schools, clinics, micro-business projects and more. It is a charity we encourage our travelers to donate to if they would like to give something back.
Popular similar vacations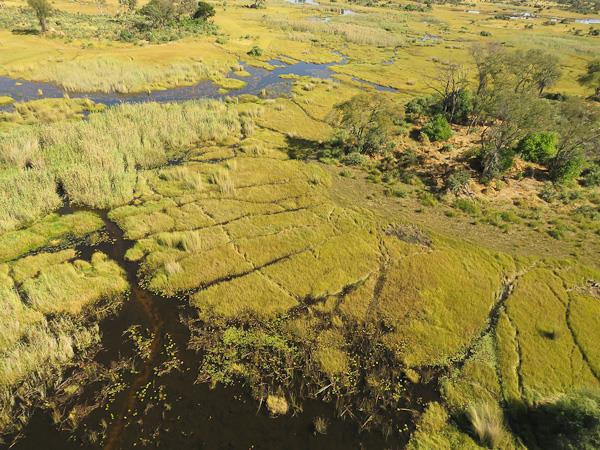 Botswana's premier game parks, Okavango Moremi Savuti Chobe
From US $2035 14 days excluding flights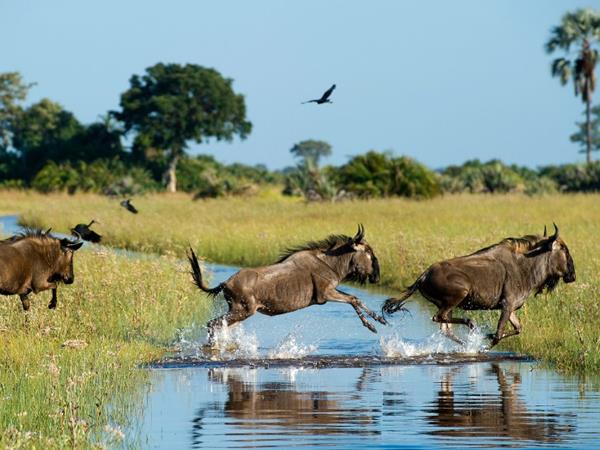 An unforgettable wildlife and scenery experience
From US $3853 11 days including domestic flights only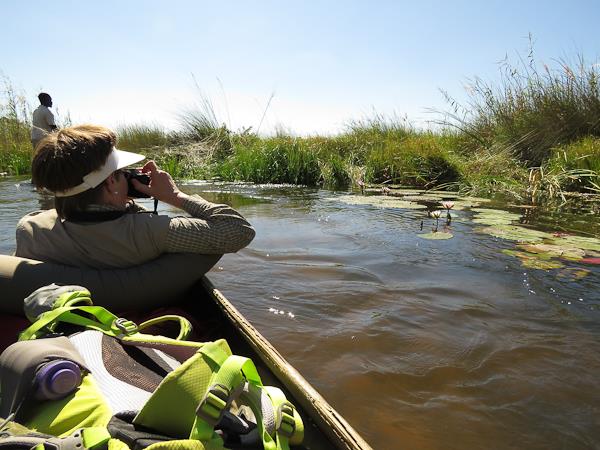 Botswana's premier game parks, Okavango Moremi Savuti Chobe
From US $1974 - US $1975 13 days excluding flights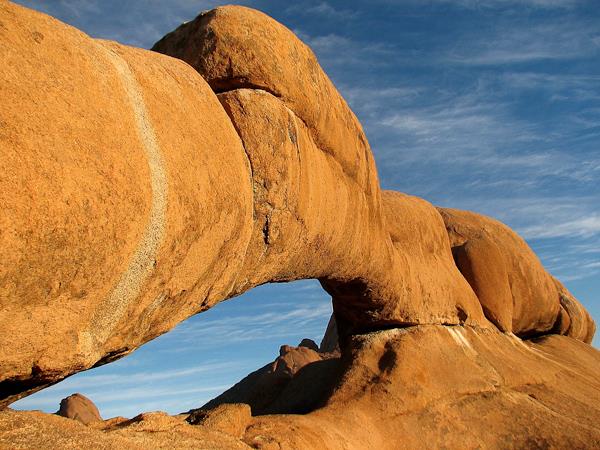 Camping safari to Namib desert, Caprivi, Etosha & Okavango
From US $2815 - US $2950 21 days excluding flights