If you would like some help or advice, or just want to discuss your ideas for your next trip, do give us a call.
Departure information
This trip can be tailor made throughout the year to suit your requirements
Responsible tourism
Responsible tourism: Patagonia puma tracking vacation
Environment
The company that organises this vacation is a multi-award-winning responsible travel company. They try to ensure that nothing they do at home (in UK) or abroad compromises the environment or wildlife or exploits people. They believe in ensuring that travelers are well-informed, as an informed traveler tend to be a more respectful and sensitive traveler. They also believe in giving back to the country, people, wildlife and environments which are affected by tourism.
Our service supplier on the ground in Chile follows a strong corporate responsibility policy based around simple principles of providing responsible travel to their partners, to enhance local economies, respect the environment, value local traditions and customs and to always be respectful travelers. They follow The World Ethical Code for Tourism is the fundamental reference framework for responsible and sustainable tourism. This code is an all-encompassing set of principles designed to guide the main players in tourism development. Aimed at governments, tourism companies, communities and tourists alike, its objective is to help maximize the benefits of the sector, while minimizing its possible negative consequences for the environment, cultural heritage and societies around the world.
This vacation is based in just one property, EcoCamp in Patagonia, which has gained an award-winning reputation for its eco-friendly policies, innovative use of green technology and being a leader in environmentally responsible travel. Conservation is central to the philosophy driving their operations, and they have been certified as complying with the highest international standards of environmental management, such as ISO14001.
All of the electricity (which is very little as most of their efforts go to efficiency and electricity saving) comes from a micro-hydro turbine and solar panels to power all of EcoCampís refrigerators, lighting, electrical appliances, stereos etc. Propane gas is only used to heat water and superior domes. A pilot scheme to heat shower water with solar energy is in motion. Electricity is limited and only available to guests for charging camera batteries and laptops, not for using hairdryers or electric razors. Solar energy is very efficient in summer when Patagonia receives up to 17 hours of sunlight daily.
The domes have skylight windows so natural light and heat can be utilized. This not only allows guests to follow natural light patterns but saves electricity. Suite domes have a wood stove for warmth, recycling dead wood from the park and avoiding the need to use diesel. As well as green energy, there are composting toilets.
The UK head office has a good policy of recycling, reducing and re-using (electricity, paper, plastic etc). They also buy only fair-trade goods such as tea, coffee, and use biodegradable detergents etc. They also make a point of buying only top eco-rated equipment (e.g. monitors).
The tour operator is a multi-award-winning responsible travel company. Every person that travels with this company automatically has their flights carbon offset. This is done through The Travel Forest. The Travel Forest plants indigenous trees to offset the carbon emissions produced when you fly on vacation. Whilst this is the primary motivation for planting the trees, the project also works as a poverty alleviation scheme and aims to combat environmental degradation
Community
EcoCamp makes a concerted effort to benefit their local community in as many ways as possible, including practicing "localism" in their buying and hiring practices, and partnering with local organisations dedicated to cultural and environmental preservation in Torres del Paine. They buy all their produce from nearby farm suppliers, such as eggs, meat, cheese, dried fruit, grain, marmalade and bread in addition to buying fruit & vegetables from local vendors. The horses they use are hired from local ranch owners and most handicrafts and decoration are purchased from local artisan markets. They make sure that a fair price is paid for all goods by buying directly from the farmers or fishermen etc., wherever possible.
They also have a policy of using local staff and 90% of all staff employed are from the local region - the majority from Puerto Natales and some from the regional capital city of Punta Arenas. Staff receive regular in-house training throughout the season, with many progressing to a higher position the following season. EcoCamp offers competitive wages (all staff receive above Chilean minimum wage and are compensated for living away from their families etc. during the season) and guaranteed good living conditions including good quality food, comfortable sleeping quarters and regularly scheduled days off. All staff have indefinite contracts, complying with legal requirements for pension funds and medical care, and seasonal staff are given a monthís notice before the termination of their contract at the seasonís end.
Since the community is so important to EcoCamp, they proudly support the Torres del Paine Legacy Fund. The fund is used to enhance the experience and long-term health of Torres del Paine and its surrounding communities through projects that improve the environment, the community, and the tourism product of the region!
Patagonia has a rich cultural history so educating its guests about Patagonia's original inhabitants, nomadic tribes such as the Kaweskars and Yaghans, is important to EcoCamp. For example, the Baqueanos are the local versions of cowboys, similar to the guacho in Argentine Patagonia. From the 1870s, baqueanos were frontiersmen and trailblazers throughout the vast plains of Patagonia, acting as guides for visitors from Europe. They are experts in the region, and many baqueanos today also make a living guiding touristís around Torres del Paine on horseback or leading them into the backcountry to see wild horses. The Aonikenk, who were nomadic hunter-gatherers, are the ones responsible for giving Torres del Paine its name. Unfortunately, the Aonikenk tribe is now completely extinct (most native tribes perished with the settlement of Europeans in the late 1880s) but their culture and way of life is still preserved for posterity. And last but not least, the Kaweskars, whose "leave no trace" lifestyle inspired the EcoCamp domes and lived largely nomadic lives. To keep warm, they lit fires inside the domes. EcoCamp is a tribute to the ancient Kaweskar dwellings and way of life and the essence of their dome homes has been kept by maintaining a simple nomadic design within natural surroundings.
In terms of information, all travelers are given guidelines on Traveling with Respect, which includes advice on cultural aspects of your travels as well as protecting the environment. For any community-owned or run project, they also have a Community Tourism Information sheet for travelers to help explain how to get the best from the experience, and what to expect (good and bad). For trekkers, the company have a Porter Policy in place, a copy of which is given to clients. They also have a Responsible Wildlife Viewing guide too. For anything more specific, e.g. rules about visiting gorillas, this information is also given to clients. In addition, they offer more information about the native people and cultures in a destination country, which all adds to a traveler being more aware.
The company works with partners on the ground in each destination, and only uses local guides. They also primarily promote locally owned services (hotels etc). They have eco-rated about 300 properties worldwide which they work with closely, so they are very clear which accommodations have good environmental and social responsibility credentials. This information is used to ensure that any traveler wanting to ensure they are really making a difference, can choose between one property and another on eco-issues.
They also promote community-owned projects and services where applicable and possible. Indeed, they were instrumental in setting up two community-owned ventures in Tanzania and Peru.
The company backs a charity with funds and administration. This is a registered UK charity whose principle aim is to relieve the poverty of indigenous communities in areas outside of the UK which are affected by tourism. The charity backs poverty alleviation, education, cultural preservation and conservation projects within these regions. It has backed schools, clinics, micro-business projects and more. It is a charity we encourage our travelers to donate to if they would like to give something back.
Popular similar vacations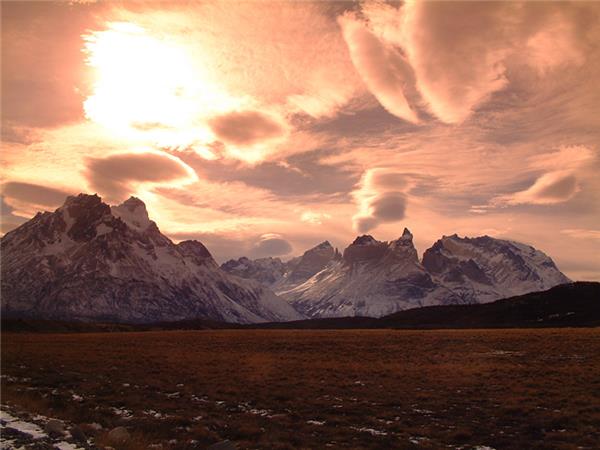 Chile's best: the Atacama Desert, Lake District and Patagonia
From US $5279 - US $5549 13 days excluding flights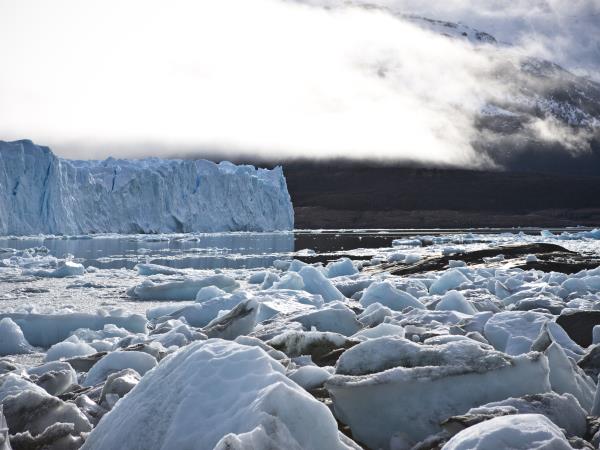 Patagonia's best - Torres del Paine and Perito Moreno Glacier
From US $615 - US $840 5 days excluding flights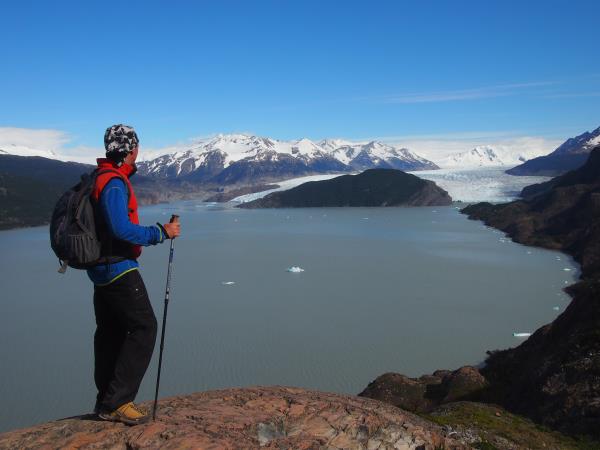 Atacama Desert, Patagonian Rainforest & National Parks
From £3399 21 days including domestic flights only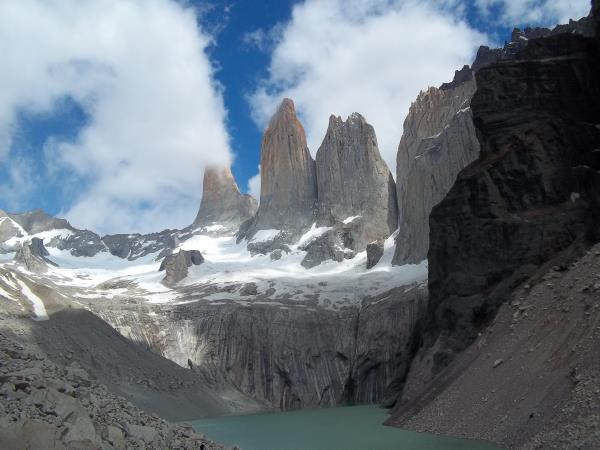 Self-guided vacation in stunning Patagonian mountains
From US $2850 13 days excluding flights