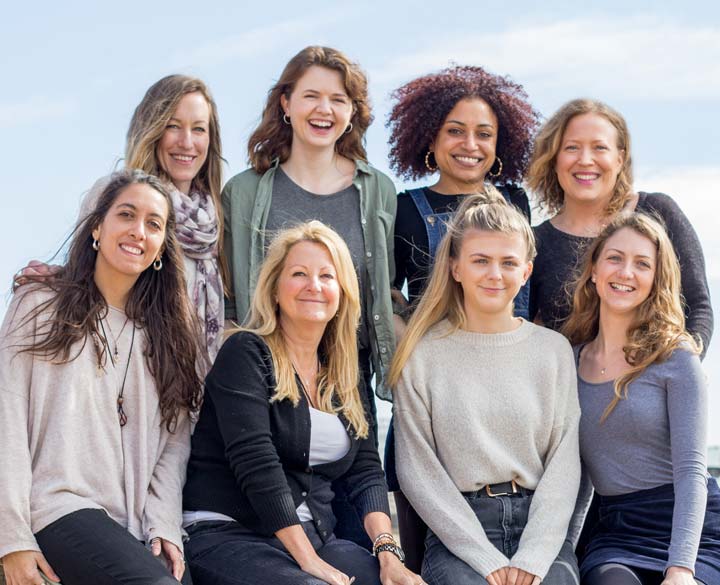 If you'd like to chat about this vacation or need some help finding one we're here to help.
Departure information
This trip can be tailor made throughout the year to suit your requirements
Responsible tourism
Responsible tourism: Zimbabwe highlights vacation
Environment
The company that organises this vacation is a multi-award-winning responsible travel company. They try to ensure that nothing they do at home (in UK) or abroad compromises the environment or wildlife or exploits people. They believe in ensuring that travelers are well-informed, as an informed traveler tend to be a more respectful and sensitive traveler. They also believe in giving back to the country, people wildlife and environments which are affected by tourism.
The Green Steps to Sustainable Tourism initiative is a commitment by all at Africa Albida Tourism (AAT) to consciously consider the environment in all the group's activities. Victoria Falls Safari Lodge was awarded the Green Globe Distinction Award in 2000 for outstanding environmental practices in its construction, where the contractors were virtually "fenced in" to very defined areas so that the delicate environment was not destroyed. Large and small trees were fenced, a few were relocated and even the grasses were preserved and replanted after construction was complete.
They understand that the wildlife resources and natural attractions of Africa require care from all stakeholders and have not shied away from its corporate responsibilities in protecting these resources. They support the Victoria Falls Anti-Poaching Unit (VFAPU) and support 6 Scouts each month through the Unit's "Support a Scout Programme". Having started off with three scouts initially, the unit has grown in strength and now has 17 full-time scouts actively patrolling an area of approximately fifty square kilometres surrounding Victoria Falls. Patrols operate day and night, 365 days a year. Victoria Falls Recycling is an AAT sponsored initiative and is coordinated by well-known local environmental conservationist. As Victoria Falls town grows, it is crucial that as much waste as possible is recycled and composted, thus reducing the amount of litter on the streets and the volume of waste going to the town's dumpsite. The VFR initiative, which is supported by Greenline Africa Trust, PetrecoZim and Victoria Falls Municipality has begun operations initially recycling paper and plastics from eight hotels in the town. In the future, the project is expected to expand to include the recycling of glass and beverage cans and will include tourism operators from as far afield as Hwange.
Currently the project is operating from an AAT-owned site but as the project develops, it will relocate to a larger recycling area which has been designated by the Victoria Falls Municipality. The operation has been set up as a community-based project with locals trained to operate the machines, sort waste, bale, load and manage the project, which is expected to have a major impact in protecting the environment around one of the Seven Natural Wonders of the World.
This year Bomani Tented Lodge was converted from diesel generator to solar power as its main source of electricity, including a dedicated state-of-the-art solar farm and battery bank. They still use wood fired boilers for some of the rooms, but these will be converted to stand-alone solar units in the months ahead. They believe that their very presence in this remote area encourages the local community to protect the environment which supports the wildlife which brings the tourists. On an individual level, some of the locals they have employed have become their best ambassadors for tourism. They also say that their presence has impacted dramatically the poaching in the area – eliminating commercial poaching and significantly reducing subsistence poaching. In the last year they have had success in encouraging their guests to switch preference from bottled water which has been transported from town to water filtered in camp. Their boreholes deep in the Kalahari sands, produce some on the purest water in the country. In general terms they are alert to the damage caused by plastics and are doing what they can to limit its.
Hwange National Park has no perennial rivers, so all the wildlife is reliant on a pumped water programme that has been in effect for nearly 80 years. Imvelo, the owners of Bomani Tented Lodge, accept that this is not ideal in the long term, however it is a situation they have inherited - and until science can provide a better solution, Hwange's current wildlife population is totally dependent on artificial sources of water – without which tens of thousands of animals, notably elephant, would die. They are now at the cutting edge of moving this programme in Hwange to a 'greener', more efficient system. In 2016 at Makona, the anti-poaching ranger station on the frontline of protecting Hwange's elephant, which was developed with support from Imvelo, and at Jozibanini's ranger station, 2 boreholes with solar powered water pumps were drilled and installed to pump water for both wildlife and rangers. Not only do these solar pumps provide water to the animals and rangers, but during daylight hours it also provides a power source for radio communications with HQ and charging batteries for handheld radios and lights for the rangers.
The UK head office has a good policy of recycling, reducing and re-using (electricity, paper, plastic etc). They also buy only fair-trade goods such as tea, coffee, and use biodegradable detergents etc. They also make a point of buying only top eco-rated equipment (e.g. monitors).
Community
The Africa Albida group that operates the Victoria Falls Lodge has the policy that wherever possible they employ from the local communities and to provide requisite skills training. They maintain close ties with local schools and assists with donations of goods and equipment when required. For the underprivileged members of society, they make donations of blankets, sheets, towels and crockery to local orphanages and Old People's homes.
From inception seven years ago, the vison at Imvelo, the owners of the Bomani Tented Camp, was to bring benefits to communities in return for them respecting and eventually protecting the very resources which attract their guests from the West. At Bomani Tented Lodge they do this in multiple ways: - they employ local people and train them on-the-job in skills which make them in turn more valuable as employees. Through the Imvelo leases and concessions, they pay rental and fees directly to their landlords. But far in excess of these normal benefits is the outreach programme into the communities, which happens when they facilitate support from their guests. They have drilled more than 70 boreholes since 2011, equipped, maintained and repaired them, benefitting some 20 000 people. They have their annual Smile & See Safari which brings top dentists from Europe who combine with eye specialists to give free treatments to many hundreds of rural people. While Imvelo manages the logistics, the major funding for all these programs comes from their guests and supporters.
Support has been provided for projects at 13 local schools, namely: Ziga, Ngamo Primary, Ngamo Secondary, Mlevu, Kapane, Mpindo, Mtshayeli, Sihazela, Chisuma, Mondo, St Joseph's, Simakade and Sidinda. They have constructed nine double classroom blocks, accommodating 720 students, supplied classroom furniture for 612 students and teachers along with stationery and textbooks, and supported 95 students with bursaries for school fees, uniforms and stationery amongst other initiatives. They have also donated over 6 000 new books to fourteen schools in the area, including full sets of readers, dictionaries, and story books, from ECD to Form 4, supplied teacher resources such as workbooks, flashcards, posters, educational toys and puzzles annually since 2014.
At Bomani Tented Lodge, education and health is a major focus. They have drilled five boreholes for rural schools with some 300 pupils each. They run an annual workshop to upgrade the English language teaching skills of the teachers and in 2016, with the failure of crops due to drought, provided well over 400 000 meals to the children attending local schools. In 2019 they have started the programme once again in the current (second) school term and its reach will only be limited by the donor support they receive. This year they are also busy building a clinic at Ngamo village, including accommodation for nurses, which will alleviate the 20 km walk sick people now have to get to the nearest clinic.
In terms of information, all travelers are given guidelines on Traveling with Respect, which includes advice on cultural aspects of your travels as well as protecting the environment. For any community-owned or run project, they also have a Community Tourism Information sheet for travelers to help explain how to get the best from the experience, and what to expect (good and bad). For trekkers, the company have a Porter Policy in place, a copy of which is given to clients. They are also have a Responsible Wildlife Viewing guide too. For anything more specific, e.g. rules about visiting gorillas, this information is also given to clients. In addition, they offer more information about the native people and cultures in a destination country, which all adds to a traveler being more aware.
The company works with partners on the ground in each destination, and only uses local guides. They also primarily promote locally owned services (hotels etc). They have eco-rated about 300 properties worldwide which they work with closely, so they are very clear which accommodations have good environmental and social responsibility credentials. This information is used to ensure that any traveler wanting to ensure they are really making a difference, can choose between one property and another on eco-issues.
They also promote community-owned projects and services where applicable and possible. Indeed, they were instrumental in setting up two community-owned ventures in Tanzania and Peru.
The company backs a charity with funds and administration. This is a registered UK charity whose principle aim is to relieve the poverty of indigenous communities in areas outside of the UK which are affected by tourism. The charity backs poverty alleviation, education, cultural preservation and conservation projects within these regions. It has backed schools, clinics, micro-business projects and more. It is a charity we encourage our travelers to donate to if they would like to give something back.
Popular similar vacations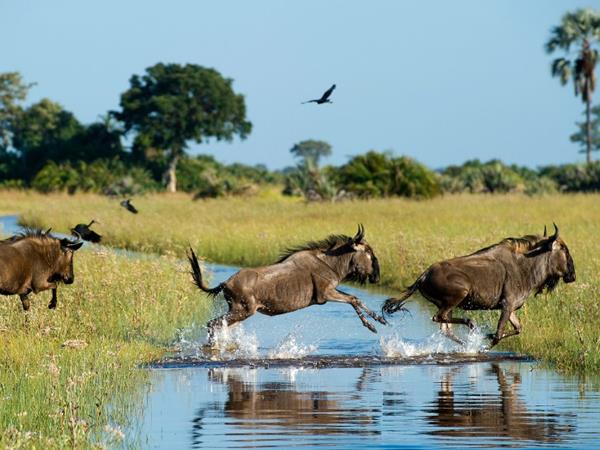 An unforgettable wildlife and scenery experience
From US $3853 11 days including domestic flights only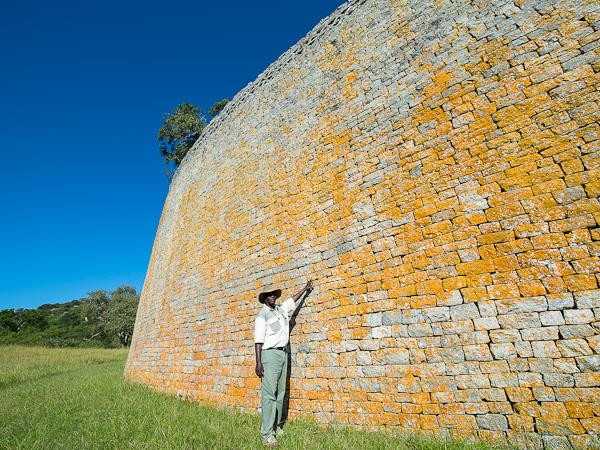 Camping safari highlights of Zimbabwe, Botswana & Kruger
From US $2195 16 days excluding flights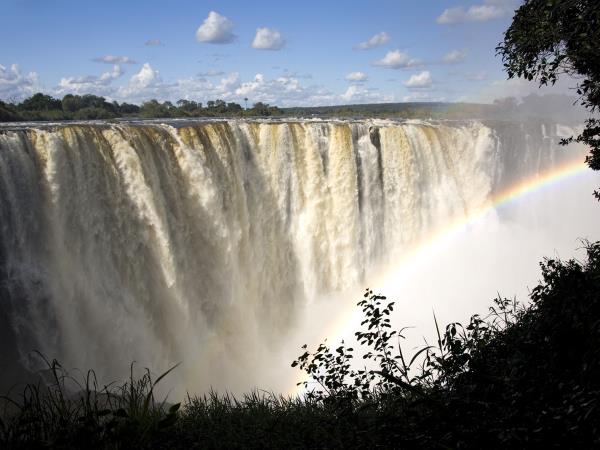 A captivating trip visiting some of the gems of Zimbabwe
From £3350 10 days excluding flights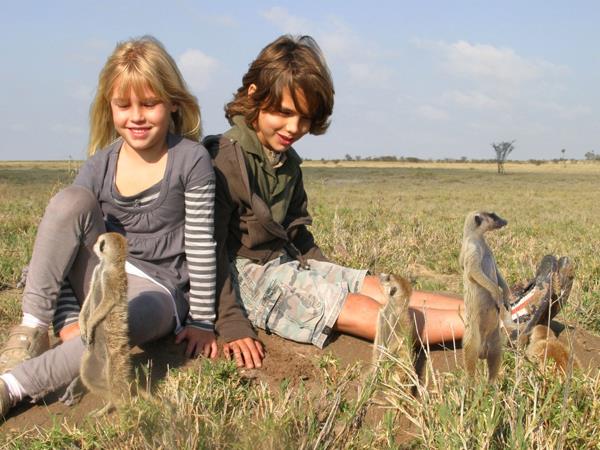 A true African adventure for all the family
From US $4940 11 days including domestic flights only