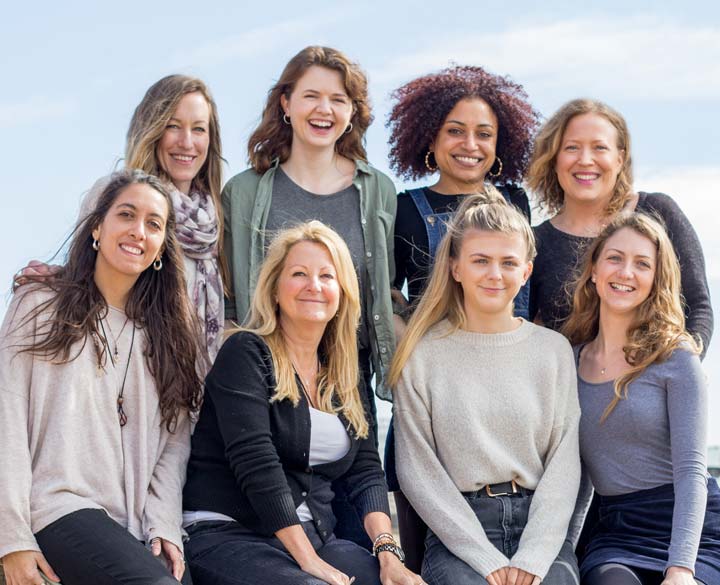 If you'd like to chat about this vacation or need some help finding one we're here to help.
Departure information
This trip can be tailor made throughout the year to suit your requirements
Responsible tourism
Responsible tourism: Luxury Zimbabwe vacation
Environment
The company that organises this vacation is a multi-award-winning responsible travel company. They try to ensure that nothing they do at home (in UK) or abroad compromises the environment or wildlife or exploits people. They believe in ensuring that travelers are well-informed, as an informed traveler tend to be a more respectful and sensitive traveler. They also believe in giving back to the country, people wildlife and environments which are affected by tourism.
Our partner operates the Somalisa Acacia camp and have recognized the sensitivity and fragility of their environment and acknowledge the need to operate in a friendly and sustainable manner for a long time. Somalisa Camp and Somalisa Acacia in Hwange National Park are the only properties in Zimbabwe that have a gold certificate from the internationally recognized body, Green Tourism, because of the sustainable focus on energy, water and waste. To achieve this prestigious award and accreditation, Somalisa and Somalisa Acacia were recently graded on-site by qualified and independent environmentally friendly assessors against a rigorous set of criteria, covering a range of areas such as energy and water efficiency, waste management, biodiversity and social involvement and communication.
The properties are completely solar-powered and 80% of the water used in camp is recycled. All guests are given a reusable water bottle on arrival and the camps have also been challenged to come up with new techniques on how to reduce plastic use.
Today far more African lions are lost to conflict with humans and their livestock than from any other cause of mortality. Together with Elefence International, our partner has now partnered with the Wildcru Hwange Lion Research Project, supported by the SATIB Trust and which has been running for 15 years, and is aimed at understanding, managing and conserving the lion population of Zimbabwe's Hwange National Park. As part of this valuable research, the Hwange Lion Research Project focuses on reducing human-animal conflict, which poses a significant risk to the survival of all carnivores in the wild, through a detailed understanding of the ecological and social factors that influence conflict. In the Hwange area, this conflict arises from lion preying on the livestock of rural communities who frequently retaliate by killing the lion as the people are subsistence farmers and the cattle are a vital part of their being able to support their families. Livestock is a highly valued part of people's livelihood. Efforts like these resonate with community members and serve as an acknowledgement of the value of their livelihoods. Mobile Cattle Bomas have assisted in mitigating human/wildlife conflict by protecting livestock from predators. The concept involves communal herding, which results in many benefits including reduction of labour and improved soil fertility for better crop yields.
The UK head office has a good policy of recycling, reducing and re-using (electricity, paper, plastic etc). They also buy only fair-trade goods such as tea, coffee, and use biodegradable detergents etc. They also make a point of buying only top eco-rated equipment (e.g. monitors).
The tour operator is a multi-award-winning responsible travel company. Every person that travels with this company automatically has their flights carbon offset. This is done through The Travel Forest. The Travel Forest plants indigenous trees to offset the carbon emissions produced when you fly on vacation. Whilst this is the primary motivation for planting the trees, the project also works as a poverty alleviation scheme and aims to combat environmental degradation
Community
Our partner further acknowledge the importance of community, by measuring the impact they have on the area, to their staff which is part of the community and the greater community at large. A portion of their revenue is donated to our partner's Foundation. In 2018 US$286 000 was raised by them for the foundation. With operational cost being covered internally this results in 100% of funds raised or donated is directly utilized by the cause to which donors intend their funds to be used. A further $167 543 was raised for the Conservation Wildlife Fund which is utilized directly by CWF in various conservation projects
Our partner's Foundation is a registered not-for-profit organization that began operating in 2006 with the vision of creating opportunities that empower rural communities located in vulnerable wildlife areas. They are committed to sustainable development, through creating opportunities that empower rural communities located in vulnerable wildlife areas in Zimbabwe, Botswana and Zambia, working to create these opportunities through education, community empowerment, community infrastructure and conservation. The Foundation identifies needs, skills and resources within communities and forges meaningful partnerships amongst the stakeholders, creating opportunities to empower the communities and their members to become self-sustaining and independent, whilst also promoting conservation and community spirit. They work with the rural communities living in and around the wildlife areas in which our partner operates.
They also offer scholarships to boarding schools from two communities they partner with, in working towards sustainable development. They currently support 23 orphaned and vulnerable children with High School and Tertiary Level Scholarships. Orphaned and vulnerable children are at particular risk of dropping out after primary school, particularly in rural areas. Scholarship students attend boarding schools to be within conducive learning environments. Students and guardians commit to scholarship conditions to stay in the program, creating a sense of both responsibility and pride
Another programme that they are involved in is a partnership with a local Bulawayo organization 'Precious Life Foundation' which identifies vulnerable girls and women from difficult backgrounds to alleviate the orphan crisis of baby dumping, offering Precious Life graduates internship places for their 6-month hospitality and catering attachment where they learn the ins and outs of every department within the camp, receive a mentor from our team of staff and leave with training and recommendations to set them up to become independent with future job prospects.
In terms of information, all travelers are given guidelines on Traveling with Respect, which includes advice on cultural aspects of your travels as well as protecting the environment. For any community-owned or run project, they also have a Community Tourism Information sheet for travelers to help explain how to get the best from the experience, and what to expect (good and bad). For trekkers, the company have a Porter Policy in place, a copy of which is given to clients. They are also have a Responsible Wildlife Viewing guide too. For anything more specific, e.g. rules about visiting gorillas, this information is also given to clients. In addition, they offer more information about the native people and cultures in a destination country, which all adds to a traveler being more aware.
The company works with partners on the ground in each destination, and only uses local guides. They also primarily promote locally owned services (hotels etc). They have eco-rated about 300 properties worldwide which they work with closely, so they are very clear which accommodations have good environmental and social responsibility credentials. This information is used to ensure that any traveler wanting to ensure they are really making a difference, can choose between one property and another on eco-issues.
They also promote community-owned projects and services where applicable and possible. Indeed, they were instrumental in setting up two community-owned ventures in Tanzania and Peru.
The company backs a charity with funds and administration. This is a registered UK charity whose principle aim is to relieve the poverty of indigenous communities in areas outside of the UK which are affected by tourism. The charity backs poverty alleviation, education, cultural preservation and conservation projects within these regions. It has backed schools, clinics, micro-business projects and more. It is a charity we encourage our travelers to donate to if they would like to give something back.
Popular similar vacations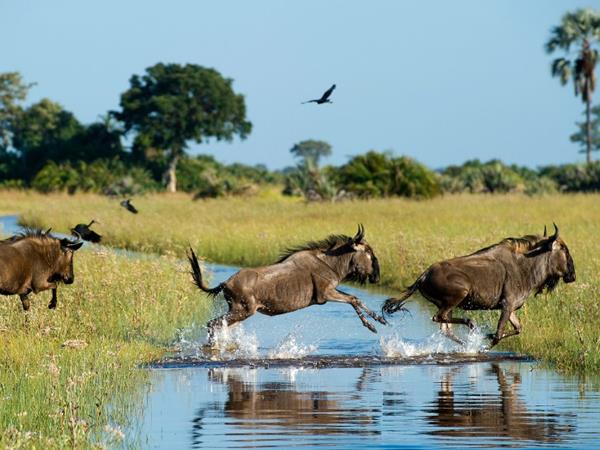 An unforgettable wildlife and scenery experience
From US $3853 11 days including domestic flights only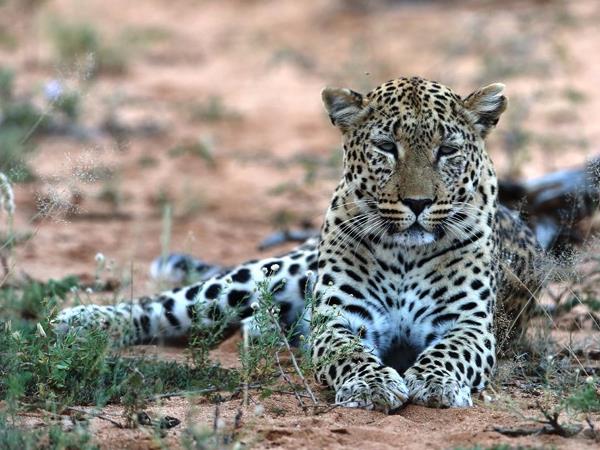 Victoria Falls and incredible wildlife on self drive tour
From US $4380 16 days including domestic flights only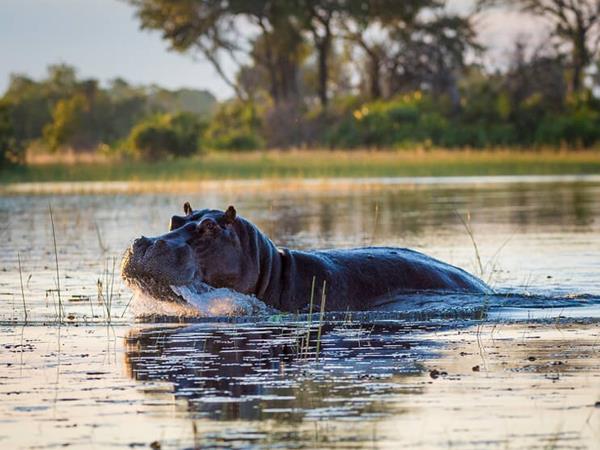 Visit two of southern Africa's most amazing countries
From US $7650 14 days including domestic flights only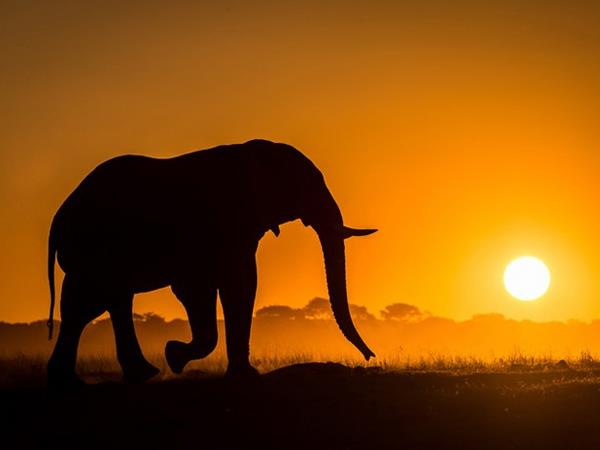 Follow in the paths of one of Africa's most iconic creatures
From US $3555 11 days including domestic flights only