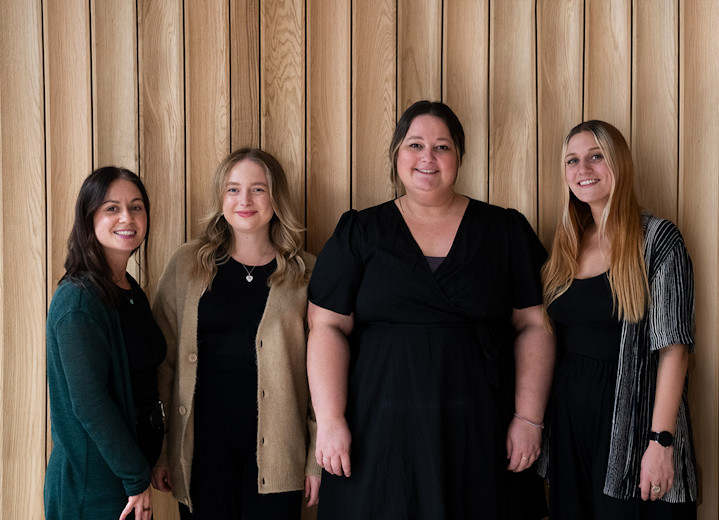 Check dates, prices & availability
Vacation type
This trip is for families only (including any aunts, uncles or cousins who'd like to come along, of course). As long as you're traveling with a child under the age of 18, you're a family in our eyes. Plus, unlike other travel companies, children aged 17 years and younger receive a 10% discount off the price of their trip. Traveling our way is a bit like traveling with a group of friends. Made up of 3-5 like-minded families, the kids tend to hit it off on these trips straight away, allowing you to enjoy some well earned R&R. We often find the whole family ends up making friendships with people from all over the world, staying in touch long after the adventure ends.

Our family group sizes are small enough to avoid the crowds and reach some out-of-the-way places, but big enough for a good social mix. Our average group size of 10 allows us to hop aboard local boats, buses or trains, eat at friendly, family-run restaurants and kick back in traditional accommodation and homestays.

We know the biggest challenge on a family trip is keeping the kids entertained. So we've planned in advance. Nearly all of our hotels feature pools, and each day has a great mix of action-packed adventure and flexible free time. Your local leader can also suggest activities based on your kid's hobbies or school curriculum.
Responsible tourism
Responsible tourism: Borneo family vacation to see Orangutans
On this trip: Your stay in the Kinabatagan Jungle will take place in conjunction with ecological organisation, MESCOT, whose aim is to provide villagers with environmental education and the means of making a living from the forests, without the need for their destruction. Part of the program is to develop an ecologically sound wildlife and ecotourism centre, owned and operated by the villagers themselves.

You will visit the Sepilok Orangutan Rehabilitation Centre, which was set up to help re-introduce these wonderful creatures back into the wild after a life of domestication or having been orphaned.

Our Responsible Travel Code: Being Responsible is at the heart of everything our company does - full details of our code can be found on our website. The local supplier for this trip will promote our responsible travel code throughout your adventure. You will also receive specific information on this trip's responsibility in your trip notes.

Charity Partnerships: As a company we support The Travel Foundation, a UK charity that has been established to promote responsible travel practises throughout the whole of the travel industry. We also work with a number of charity partners who work in the destinations that we visit; including Friends of Conservation and Born Free Foundation. We partner with many small grassroots projects throughout the destinations that we visit - they all share our responsible vision.

Carbon Balancing: All of our customers are invited to offset their international flight emissions. Contributions go to the Blue Ventures Carbon Offset program, a non-profit organisation which provides solar stoves for subsistence communities in Madagascar, benefiting the people and protecting the environment. We also contribute £2 per person towards offsetting of your in-country travel. We fully offset all emissions from our staff travel and run an energy efficient office.

Our Foundation: We've highlighted a few of the ways in which we offer our support, financially or otherwise, and now you can, too. We have set up our own foundation, which will administer funds donated by you. A small donation of £1 per person will be taken when booking a vacation, which we then match, and that money will be put to good use by one of our carefully selected projects. If you don't want to make the donation, just tell us when you book.

Dress standards are conservative throughout Asia, especially outside major cities. To respect this and for your own comfort, we strongly recommend modest clothing. This means clothing that covers your shoulders and knees. Loose, lightweight, long clothing is both respectful and cool in areas of predominantly hot climate. In many rural areas women will need to wear modest clothing even to swim. Singlets, tank tops and topless sun bathing are all unacceptable. When visiting religious sites men often need to wear long trousers and women a long skirt or sarong.
5 Reviews of Borneo family vacation to see Orangutans
4 out of 5 stars
---
Reviewed on 24 Aug 2016 by Alison Shindler
1. What was the most memorable or exciting part of your vacation?

Seeing orangutans in the wild and at Sepilok


2. What tips would you give other travelers booking this vacation?

Take binoculars, take some local currency with you but easy and better rates in Sabah. Get gifts in the markets in KK - especially Sunday market - as gift shop at Sepilok, whilst supporting the sanctuary, doesn't have much in it.


3. Did you feel that your vacation benefited local people, reduced environmental impacts or supported conservation?

Yes - pleasing that where we stayed, where we ate & activities were run by locals.


4. Finally, how would you rate your vacation overall?

Excellent.
---
Reviewed on 02 Sep 2010 by Michael Mosley
1. What was the most memorable or exciting part of your vacation?

In Borneo we met and travelled with like minded families and individuals, who along with good humoured guides added enormously to the pleasure of the trip. Apart from seeing a range of animals in the wild (orang-utan, proboscis monkey, Borneo elephants, macaque, endless birds), highlights for me included playing football against a team of Iban at the longhouse; 7 European males aged 15-53 against 10 super fit Iban all in their 20s. They won, but it was wonderfully good natured. Overall it was a very well thought out trip with a great range of accommodation and experiences, busy but exhilarating


2. What tips would you give other travelers booking this vacation?

If you have teenagers it would be worth looking at the teen groups. It would also be worth looking at who else might have already booked for the trip. We booked first and have 4 kids, 20.18.16 and 11. Other families then booked because they had kids of similar ages. We took rucksacks, but these only really necessary if you are to climb Mt Kinabalu. Everything in a rucksack gets horribly crumpled. the trekking we did was sweaty but not particularly strenuous or leech ridden. Takes lots of full strength DEET - suprisingly hard to find in Borneo. Take a few days off at end in Kota Kinabalu. Lovely waterfront and some enjoyable snorkelling, scuba diving and just idling to be had on the islands that are 20 minutes away. We also spent four days at the Tanjung Aru resort, recommended by Lonely Planet Guide. The Mountain view rooms, £120 a night for up to 3 people with spectacular breakfast, are better than the more expensive sea view rooms (tried both). Short walk down lovely Tanjung Aru beach to local restaurants that do good Malaysian beer and food at fraction of resort price. From the resort we did a great day's white water rafting trip (£50 a head), hired sailing boats/lasers (£14 an hour), and did water skiing/wakeboarding (£55 an hour)


3. Did you feel that your vacation benefited local people, and minimized impacts on the environment?

I think it benefited local people more than most package vacations. The guides were all local, the hotels and accommodation generally did not have an international feel. The meals were often locally prepared and the contents seemed to be local (no imported water or fizzy drinks). I guess we flew a lot, which clearly has to impact on the environment, and we got through a lot of bottled water, which at least was local.


4. Finally, how would you rate your vacation overall?

It was excellent and would thoroughly recommend for those who are adventurous, like variety and don't mind a bit of roughing.
---
Reviewed on 04 Sep 2008 by Emma Beeston
1. What was the most memorable or exciting part of your vacation?

Seeing a Green Turtle struggling back to the sea having laid her eggs. My son having a go on a blow pipe at the Iban longhouse. Seeing a wild orang-utan swinging through the trees. Staying in a tree house. Getting to travel in loads of speed boats with big grins on our faces!


2. What tips would you give other travelers booking this vacation?

The guides were extremely knowledgeable and calmly arranged everything so that we could just focus on enjoying ourselves. My tip would be just to go to Borneo if you get the chance. And watch out for the humidity - T-shirts were too hot so go for cool cotton.


3. Did you feel that your vacation benefited local people, and minimized impacts on the environment?

We seemed to use local hotels and eat in local places; we used local guides who were very knowledgeable about the environment and local culture and issues; we used local drivers; we visited state-run tourist/research sites like turtle island and the company offers scholarships to Iban young people. Obviously there was also lots of traveling including flights and we needed to use air conditioning but I felt it was an OK balance overall. The commitment to local people was the reason for choosing this vacation.


4. Finally, how would you rate your vacation overall?

It was a fantastic vacation and I felt that we were away for much longer than we actually were. We got to visit amazing places and it felt like an adventure but at all times it was stress-free and safe (which really helps when traveling with young children).

---
Reviewed on 28 Mar 2008 by Barbara Burke
1. What was the most memorable or exciting part of your vacation?

Meeting indigenous people and glimpsing their lives, seeing wonderful wildlife - proboscis monkeys, orang-utans, turtles laying eggs being the most memorable, but there were many others too, swimming in a jungle pool below a waterfall - like Tarzan!


2. What tips would you give other travelers booking this vacation?

Take mixed cotton /polyester clothing - a 100% cotton t-shirt took 3 days to dry because of the humidity. Don't take travelers cheques as recommended - we discovered that most banks and money changers won't have anything to do with them. ATMs are much better and there are quite a few around, - ask your guide.


3. Did you feel that your vacation benefited local people, and minimized impacts on the environment?

I think it benefited us most, but the Iban community we visited, had certainly been able to improve its standard of living and maintain its community because of the financial benefits of tourism. We did do a lot of traveling, including 3 internal flights. I'm not sure this was good for the environment, though we could not have had all the experiences we did have without this.


4. Finally, how would you rate your vacation overall?

Fantastic! Aided greatly by a local guide who was both extremely knowledgeable, organised, and tolerant of persistent questioning by both the children and adults on the trip.

---
Reviewed on 22 Apr 2006 by Susie Wallace
We had a fantastic vacation in Borneo. Michael our tour leader was really helpful and knowledgeable. Zak, our local guide for the first week was amazing. He was very interesting and made us feel as if we were his personal guests as opposed to tourists. This did not happen so much once we got to Sabah. There was A LOT OF TRAVELLING. Too much really. The journey from the longhouse to Bako took the whole day and really was far too long. We did feel at times that we did not have enough time in places. For example, the Damai National park was a wonderful place to stay, but we got there at 1pm, went to see the orang-utans at Sepilok at 2 and were back by 4pm only to have to leave at 5am the next morning. (And that was after 2 internal flights in the morning!!) We could have done with a few more 2 day stops. The visit to Sepilok was fun, but a bit staged, and the visit to the turtles was very disappointing.

The island was beautiful, and we did have time to relax which was much appreciated, but the turtle viewing was very brief, only to see the eggs being laid and we felt we were being treated like children. At the end of the viewing time the ranger said "class dismissed" which summed it up. We did give suggestions to the local guide as to how we felt the evening could have been done differently. For example, have small groups viewing several turtles as opposed to about 30 people trying to see 1, or have people viewing from boats off shore so at least you could see the turtles landing because by the time they have dug their holes they are covered in sand, and you can't see them properly. I would say that was the only time I felt sorry for the wildlife.

The thing we all enjoyed the best was the trip up-river to visit the long house. The boat trip was fantastic in itself, and felt like a real adventure. The people in the long house were very friendly and were obviously benefiting from the tourism and support from your company. Swimming under the waterfall was amazing, and the meal back in the long house was the best of the trip. We all were, however, very relieved that we did not stay in the accommodation next to the long house because it really was very basic. Fine if we had been 18, but not for 40 year olds!!! (I've got to the stage of needing some creature comforts!!) The Hilton was expensive but well worth it and had the most amazing views over the lake. I also really enjoyed the trek in the jungle. Again I would not have missed the experience, but the accommodation was very basic. I suppose I did expect the standard to be higher overall, even though some of the places we did stay in were magical.

We all did agree, however, that we were pleased to be staying in local accommodation as opposed to International because we got a much better sense of the country, and it made the trip alot cheaper whilst we were there.

The country was very clean and you could drink the local water without worrying. Hardly any mosquito's and the people were so friendly. No hawkers or beggars and a higher standard of living generally for the local people. There was a lovely sense of equality amongst the people that I have never experienced before. The weather was very hot and humid. it was overcast alot and rained every evening. This did not matter much and we managed to have fine days when we were on the beach.

We all agreed it was our best vacation ever. Very well organised and smoothly run. We never had to wait for transport and everyone was helpful with our bags and ensuring that we had what was needed. I personally would have preferred to go up river again in Sabah and have more time to spot wildlife in its natural environment as opposed to going to Sepilok which rather felt like visiting a zoo. I am trying to give constructive criticism, and do not want to detract from the fact that we really did have a fantastic time. I also really appreciated the help I got before we left. I was anxious that I might be taking too much on. In the end I have returned healthier, fitter and more energised than I have felt in years!! A fantastic tonic, I think it ought to be available on the NHS!!. Thanks a lot everyone, and we look forward to traveling with you again.
Read the operator's response here:
We're delighted to receive such enthusiastic endorsement of the vacation, especially those elements which most closely reflect our efforts to offer our clients genuine travel experiences. We'll be meeting with our local Borneo partners next month and will discuss the various suggestions made by this client, to see if we can further improve this very varied and action packed vacation.

---
Popular similar vacations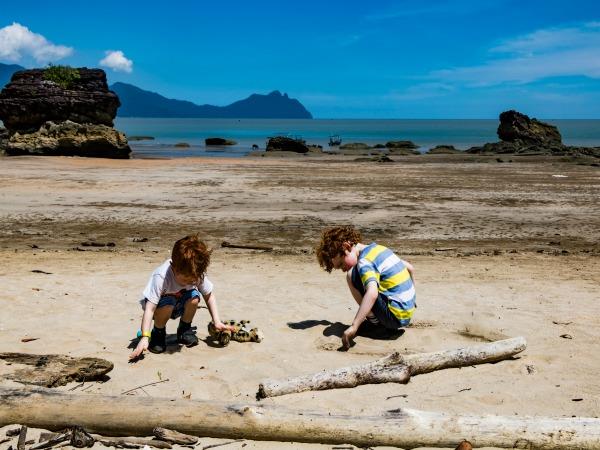 An action-packed vacation got the whole family to enjoy
From £878 9 days excluding flights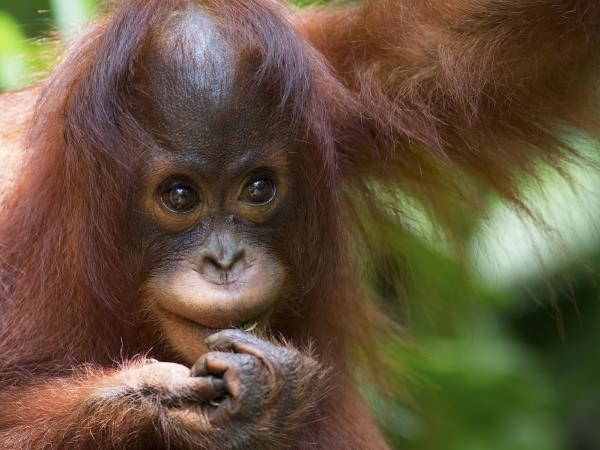 A fabulous family vacation including the best of Borneo
From US $1830 - US $2074 15 days excluding flights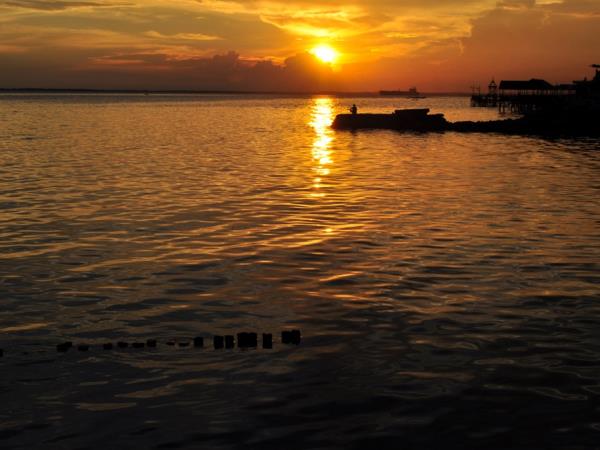 Family wildlife conservation volunteering project in Borneo
From £649 - £949 7 days excluding flights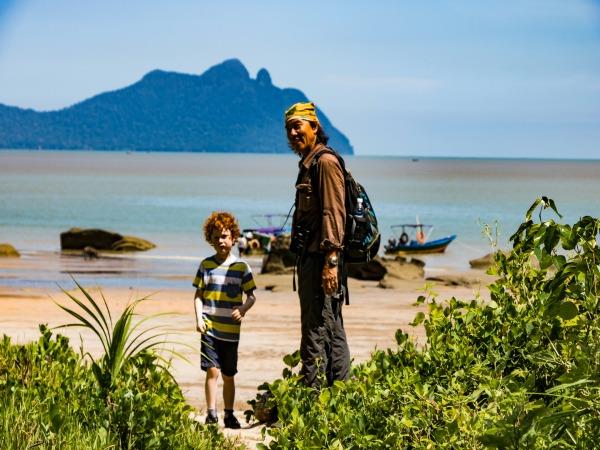 Discover the best of Borneo in just under 2 weeks
From £2098 11 days excluding flights