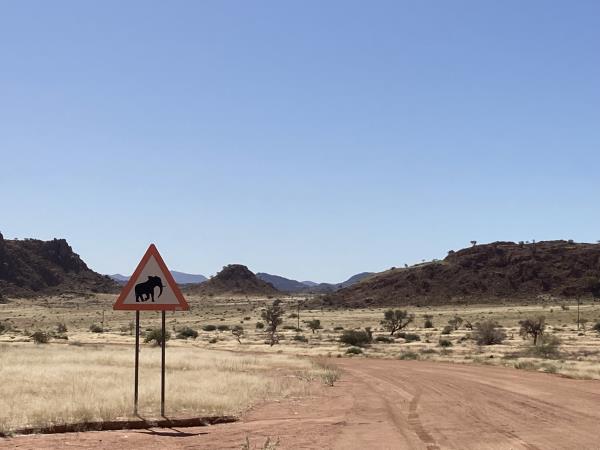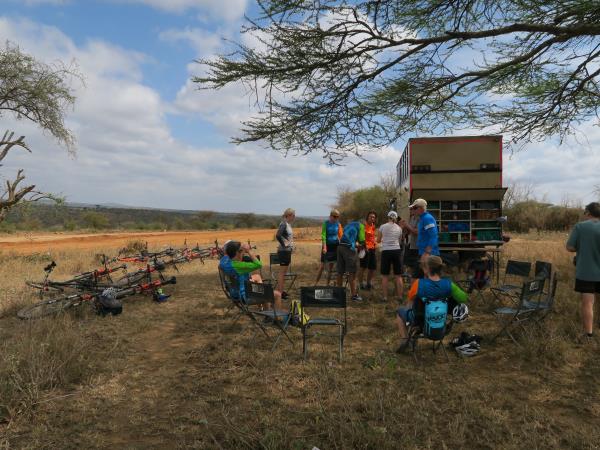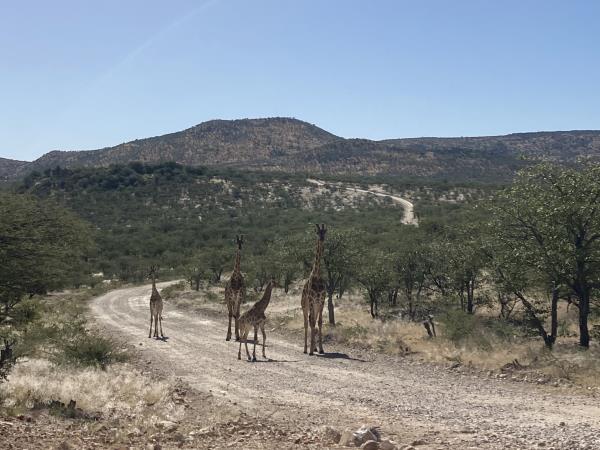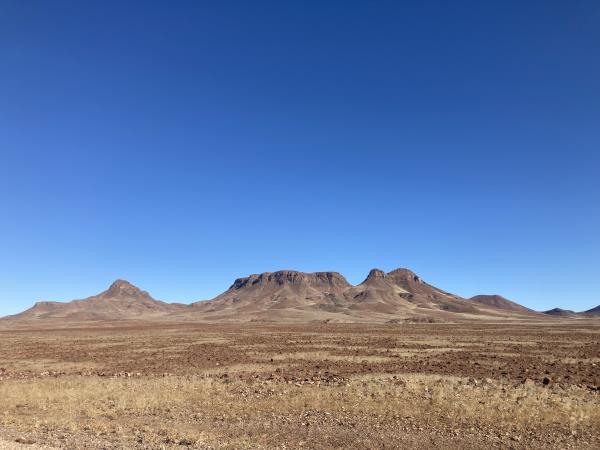 NZ $

6600
excluding flights
Description of Namibia cycling tour
Price information
Check dates, prices & availability
Responsible Travel
As the pioneers of responsible tourism, we've screened this (and every) vacation so that you can travel knowing it will help support the places and people that you visit, and the planet. Read how below.
Planet
The number of people getting out into the outdoors and enjoying recreational activities is growing rapidly. With this rise in 'environmental traffic' comes an increasing impact on the natural environment, damaged plants, unsightly rubbish, erosion, polluted water and deteriorating facilities. The environment is our home, the home of billions of animal and plants species and the home of future generations – is a delicate and highly threatened foundation. Today it is essential that we change our habits at home and in the way that we live and travel and adopt a more caring attitude to the environment. Here are some of the things we do at home and on our trips to help conserve the natural environment:

Waste Products:

- We always remove ALL rubbish from the places we ride and camp and deal with it in the most appropriate way: Reuse what can be reused, recycle what can be recycled, compost all compostables (or feed them to domestics goats, pigs or chickens) and aim to minimise items put into landfill. Tip: Did you know that putting food scraps in landfills produces methane; a poisonous gas that seeps into the earth?

- When shopping avoid 'single use packaging'. As much as possible only buy products packaged in reusable, recyclable or better still NO packaging.
Say NO to plastic supermarket bags. Use cardboard boxes or reusable carry bags to transport shopping.
- When there is a toilet available – use it; but when there's not we bury waste at least 50 metres from populated areas and water sources, at least 150mm deep. Burn toilet paper in a 'burn can'.

- CO2 emissions caused by flying are one of the world's fastest increasing and most damaging pollutants. We suggest you find out what the environmental policies are of the airlines you fly with – which airlines are making positive steps to reducing CO2 emissions? Make this part of the decision of who you'll fly with.
In Namibia: We have made our tour a loop, to prevent needing internal flights or long transfer drives at the end of the trip. We also plan our support vehicles with optimal seating and trailers to minimise the number and size of support vehicles.

Conserving Natural Resources:

- We never use charcoal (which is responsible for mass-deforestation in many parts of the world, and is illegal in some places). We forgo campfires to help prevent deforestation. (There are some places where wood is purpose grown and replanted for fire wood – for the occasional campfire – but it is important to carefully check the source of firewood).
- Buy locally made produce which reduces the environmental cost of importation, especially local meat and dairy products. All meat served on tour will be grown/produced in the country of purchase. And where possible buy in-country brands or dry supplies as much as possible.
- We aim to educate our bikers – about the effects of buying products that come from endangered species, or products that are destructive to wildlife or the environment.
- Protect plants and wildlife. Flora and fauna is unique to various parts of the world and are national treasures. Damaging or removing plants not only destroys part of the environment but is also illegal in some parts of the world. Many areas are fragile and may take years to recover from damage. So stay on the tracks or find a way around without damaging plants.
- By visiting National Parks and wildlife protection projects we can help to contribute to (and become more informed about) the conservation of threatened wildlife.
In Namibia: We visit and support the Cheetah Conservation Fund and Etosha National Park as part of the tour.
- Use campsites where provided, use equipment that doesn't damage the environment. Cutting areas for tent poles and sleeping areas is not necessary. We keep camping sites compact and leave areas as we find them (or better!).
When washing ourselves or cooking utensils, take the water and wash well away from the water source, drain used water into the soil so that it is filtered before re-entering the source. We use biodegradable soaps and detergents when possible.
-Supply and refill bulk fresh water drinking vessels.
In Namibia: Our support vehicle has lots of water carrying capacity, we keep them filled and ready to drink so we never need to buy water in bottles.
- We have an Environmentally Conscious Office – To avoid paper waste we aim to use as much computer technology as possible in our office… and reuse paper.

Fossil Fuels:
- We use cooking fuels sparingly, and keep boiled water hot in air-thermos to conserve energy.
- Only use a vehicle when necessary. When possible use public transport, walk or ride a bike!
People
We recognise that the cultures and communities we visit can be fragile and require an ongoing commitment from us to ensure that we have a lasting positive effect. Tourism, when carried out in a responsible manner, can be a real help to local communities providing income, positive cultural exchanges and the financial incentive to protect their natural environment.

Small Group Size – Our groups REALLY are small! With a maximum of 12 in any one group we minimise our impact on the small communities that we visit.
- By traveling as a small group it is much easier to engage in individual social interactions with the people we meet and visit.
- By traveling by bike we develop relationships with local communities and families on our trips, where our bikers from all over the world can meet and engage one to one with local folk enabling us to learn about and respect local culture and ways.
- Many places have special spiritual, sacred or historical significance. Treat these areas with respect. Learning about places you visit will help you understand and respect the value they hold for others.
- Learn some of the local language. Learning a few phrases and greetings in the country you visit shows respect to the people and helps to break down cultural/social barriers.
- When meeting and interacting with people who have or appear to have much less (material possessions or opportunities) than we do – it can be tempting to want to 'give' and share what we have with them. We think it is very important to think about – 'What are the short and long term effects of aid/charity or even the simple act of giving – on local communities?', 'Who actually benefits or feels good?' Usually the answers to these questions are complex. Please think or talk about them before you go 'giving' things away.
- It's quite easy in a small, simple community to appear an arrogant rich foreigner, so be aware of the feelings of other people, and try to avoid giving offence.
- Always ask permission before taking pictures of people, ritual events or special places like shrines. If people seem reluctant or look away then DO NOT take a picture. Be careful not to cause offence through your thoughtlessness.

Local standards of living are usually very different from our own. Our economic power is great and it is great to use it to benefit local people:

- We like to support the economies of the places we visit – by buying locally made products, using local accommodations and restaurants where possible, and supporting markets and support small businesses. (Buying locally made products also decreases the environmental cost of importing).
In Namibia:
- All of the accommodation, restaurants and places we visit are locally owned and operated.
- We employ a local interpreter

- Choose locally made crafts and support local skills, not simply buying on price but on value to you: bargaining for a lower price for both souvenirs and services is often the accepted and expected custom, but don't drive a hard bargain just for the sake of it.
- We always give the opportunity to try local food and specialties. Many rural areas around the world are under threat from a reduction in their agricultural base and by eating locally produced goods we help the local farmers as well as the local economy.
Popular similar vacations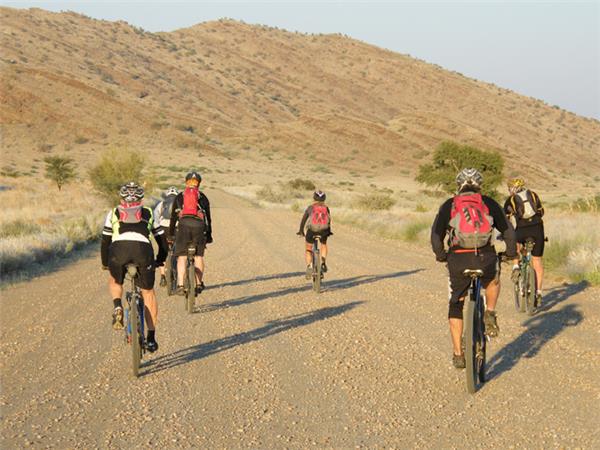 From US $3640 - US $3920 12 days excluding flights
Wide open spaces, endless skies & sand dunes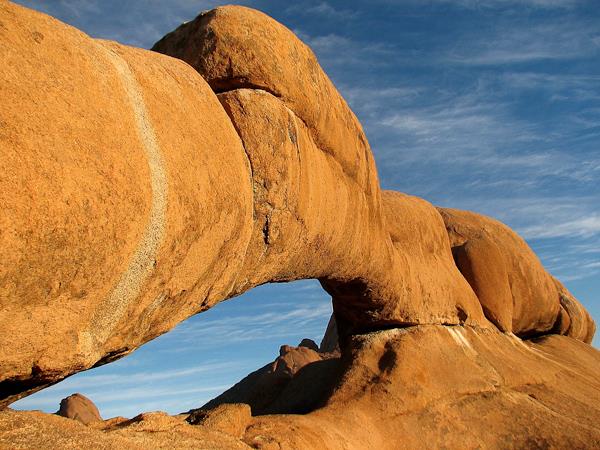 From US $2815 - US $2825 21 days excluding flights
Camping safari to Namib desert, Caprivi, Etosha & Okavango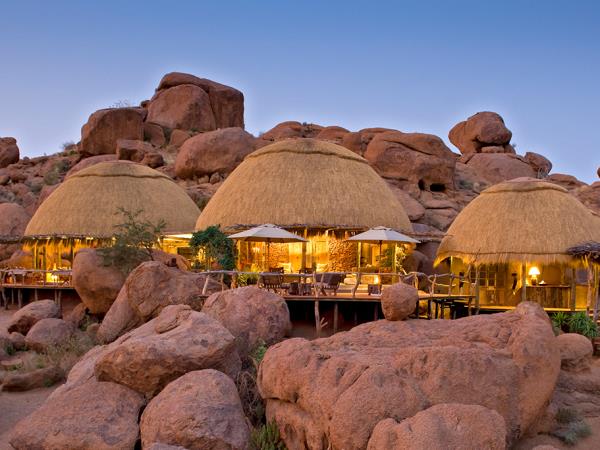 From £4180 - £4475 12 days excluding flights
A fabulous small group guided trip in Nambia