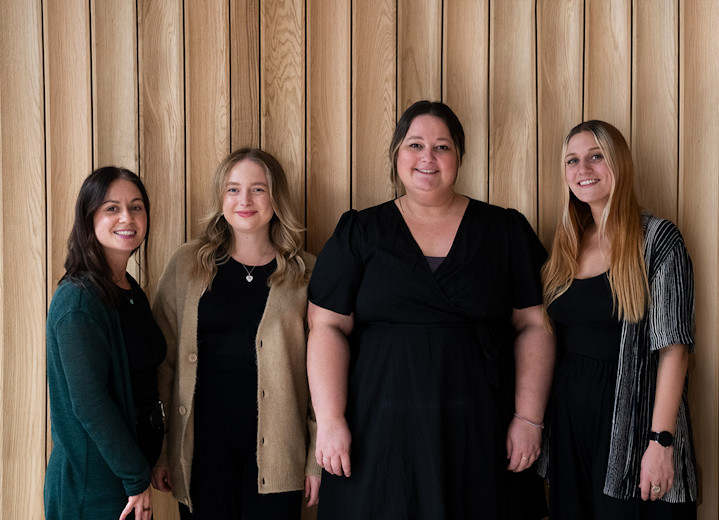 Responsible tourism
Norway to London sailing vacation
Carbon reduction
Your vacation will help support local people and conservation. We must also reduce CO2. Learn about the CO2 emissions of this vacation and how to reduce them.
Environment
Most of the trip is spent onboard. The yacht is our transport and our accomodation. We have very clear set rules about how waste is dealt with to minimalise our impact. We also have recommendations for you so that you can minimalise your impact.

CLEAR RULES WITH DEALING WITH WASTE ONBOARD
• No metal. plastic or glass will ever be thrown overboard, no matter how far out to sea we are.
• Food waste will only be thrown overboard If we are more than 6nm offshore.
• The skipper and mate will brief the crew on when it is appropriate to use the on-board heads and when not. This will depend on how far from land we are, whether we are in tidal waters and on the sensitivity of the environment. In some locations. no human waste at all will be ejected from the boat: Instead it will be diverted Into a holding tank and removed at a suitable time.
• Local resources such as water and electricity can be in short supply, especially on remote islands and a large yacht arriving can put too much demand on these services and supplies. To counter this, where the skipper feels it is appropriate, he will inform the crew and ask them to maintain the 'at sea' approach: that is to say minimal usage and wastage.
• Except for our emergency supplies, we will not buy bottled water.

PLASTIC
Cutting down on plastic usage is everywhere now, being at sea can be a harrowing reminder of why plastic use reduction is important.

Single use Plastic Bags
It's great that there is more awareness about the destruction of single use plastic bags. They create havoc to marine life They can be mistaken for jelly fish, birds often think they are food. Bags get tangled up in propellers, stuck to freedive and surfboard fins. There's seriously nothing more disgusting than being out in the wilderness of the ocean, feeling a connection with nature and then seeing a plastic bag float past the boat. In order to play our part we have the following recommendations:

Encouraging the use of Dry Bags
Bags, that can keep our stuff dry is pretty important on a sailing vacation, and we also recommend that all kit is separated into seperate bags for reasons of organisation and prevention of water damage. This is why we recommend dry bags as often the obvious choice is to buy single use plastic food bags from the supermarket.

Bring your own reusable shopping bag and so that you can shop with a conscious.

Recommendations for bringing toiletries
We don't supply toiletries, but we do provide the accommodation, which means our guests bring their own. We recommend that soap is used rather than shower gel, which comes in a plastic bottle. Bamboo toothbrushes, metal razors, and decanting from home into reusable bottles rather than bringing minis.

Bottled water is also a big issue, although we have bottled water as an emergency supply. We do recommend that you bring your own water bottle. (It will be useful for the trip to pulpit rock.) Such a small thing can really make a difference.

During the trip to Pulpit Rock we ask you to:
• Stick to set routes and established paths.
• Avoid causing any damage to local flora and fauna.
• Do not attempt to bring home any rocks or stones or other souvenirs from Pulpit Rock.
• Do not leave any rubbish behind, even if it is biodegradable.
Community
On this trip we visit Stavanger, Amsterdam and London, during the voyages we form a very tight group which is a huge part of the experience. However, as a result it can be all too easy to make landfall and then forget that we are guests in someone else's country, with their own culture and customs.

Once ashore, you'll find it can be quite the cultural exchange. Our trips are designed so that you get to mix with the locals as much as possible. The locals are often just as fascinated about you and your journey as you are about them. Our yachts with the giant birds on the side attract attention even in the big cities. The locals you'll meet on this trip will love to hear about the voyage you are on; where you've been to and where you're headed. You will find they are usually delighted that we have chosen to stop at their town and will want to tell you all about it.

SUPPORTING THE LOCAL COMMUNITY
Unlike many vacations, on these voyages you will be the ones heading out into the local towns and markets and buying all the food we need. Not only does this mean we are eating the local produce, but it also means many hundreds of pounds is put straight into the local economy and not just via trinkets and souvenirs. We look for local traders and avoid using multi-nationals as much as possible. We often also need to buy spares for the boat and employ a local tradesmen to help us carry out repairs. This again is a really powerful source of funds to local workmen and companies. As most or this expenditure goes directly to the locals rather than to large multi-nationals, it means that it stays in the community and directly benefits them.
Popular similar vacations
Sailing expedition from Scotland to Arctic Norway
From £2240 16 days excluding flights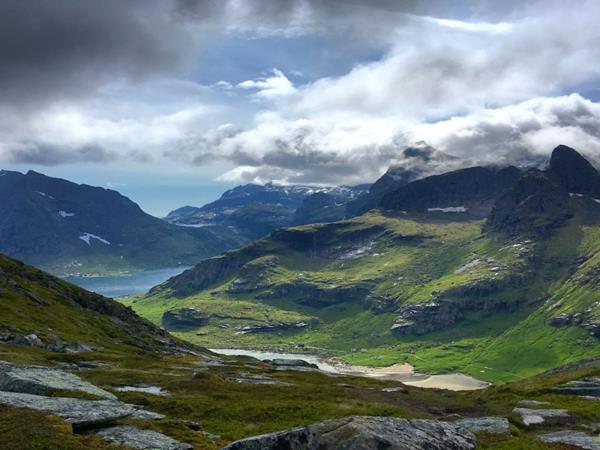 Exploring the magnificent islands of Norway and Scotland
From £1799 14 days excluding flights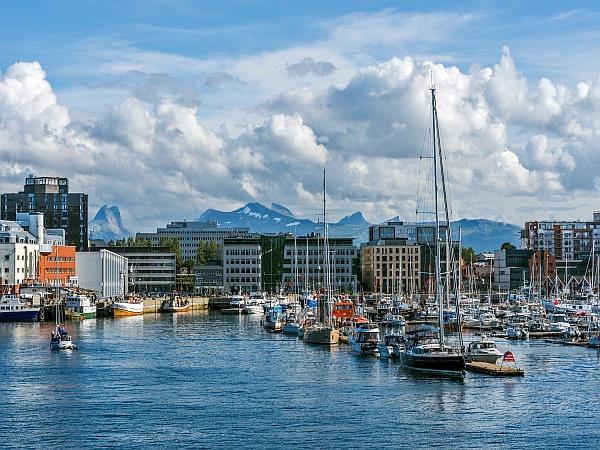 Passage Making Masterclass Norway
From £1996 14 days excluding flights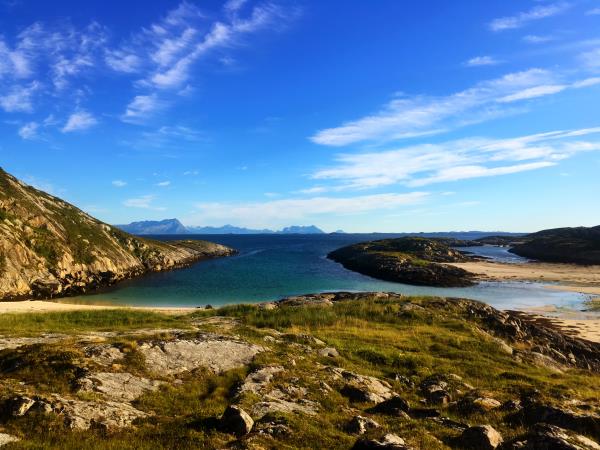 Sailing in a breath-taking location with 24hr sunlight
From £2140 15 days excluding flights