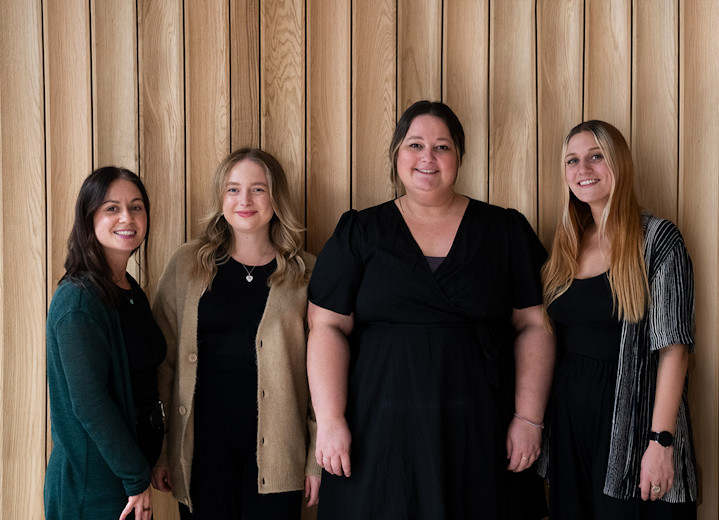 Departure information
This trip can be tailor made throughout the year to suit your requirements
Vacation type
Small group cultural tours
These tours are unique in that they bring you into contact with some of the world's most fascinating cultures in iconic locations, where those people actually deliver the experience or are central to your trip. You will see a destination through the eyes of the local people and you will stay with them for part of the trip in traditional and comfortable accommodation to get to know them and to learn about their ways and beliefs. Itineraries are pre-planned and they may vary slightly according to various things, but they will always give you the best experience possible. The mix of genuine contact with a culture, exciting and traditional activities, iconic locations and traditional and contemporary accommodation will leave you refreshed, inspired and informed –with some beautiful memories and maybe some new contacts too!
Responsible tourism
Responsible tourism: Northern Ethiopia tours, Monks, Monasteries and Churches
Environment
We support those accommodation providers who have ecologically strong policies and by doing so hope to encourage others to adopt these practices. In a ten hectare rocky area, with four large secular ficus trees and a breathtaking view of the Gheralta Mountains' landscape, an Italian family has constructed a five bungalow lodge, a restaurant with leisure area and a service zone. Enrica and Silvio Rizzotti offer a family style resort – but with impeccable standards of finishing, maintenance and cleanliness – and good, simple cooking prepared with local products.
The layout of the project has been created not to interfere with the rare natural beauty of this African site, in pleasant dry surroundings, both rural and wild. Construction has incorporated traditional techniques and local materials, traditionally used by the farmers of the Tigrai region: stone walls, wooden ceilings, thatched or stone-made roofs. The internal finishing is modern and functional. Mebratu, the farmer who was living with his family off the land till last year, is now the chief guard of the lodge and his traditional house has been preserved to remember the way of life of the Tigrinian farmers.
In the development of Simien Lodge, architects were engaged in Addis and work started in October 2004. On the very first day some 150 people showed up for the 40 jobs being offered to dig the foundations. With the assistance of the village leaders an election was held for the first jobs. Only people who sent their children to school were eligible. The owners also stated that they wanted at least 25% women on site. The whole process was a success; democracy in action. From then on they decided that the village leaders would play a key role in recruitment and management. Now food is locally sourced and the local community is involved in its success.
We work with our Ethiopian partner to minimise the impact of the use of vehicles, which is unavoidable due to he long distances involved. The Ethiopian Government has strict guidelines for the use of vehicles by licenced operators, which must not be more than 2 years old and must be regularly maintained to ensure that their emissions are acceptable. Our travelers will receive a Responsible Traveler Charter or Code of Conduct within their trip pack.
Community
Our partner in Ethiopia delivering this programme is wholly owned by Ethiopian Nationals and employs local people. It then works with individual guides or hosts in the areas you visit, who can give local knowledge and be the contact between the visitor and the local people.
This experience visits the people of Northern Ethiopia and gives the opportunity of buying some local produce which will support their livelihoods. We try to ensure that this is done in an ethical way to provide a useful source of income for the people, without introducing any detrimental influence of over commercialisation, by buying directly from the local people at normal markets. There is a fine balance here between the positive effect of external tourism income which can be valuable for the local people and the negative effect of unusual levels of income, which we try and maintain. The Monks of the region (Debre Damo and Lake Tana) welcome outsiders to sustain their living and share their beliefs.
These experiences are designed to offer greater cross cultural understanding between the local culture and the visitor, by promoting genuine contact within an enjoyable vacation experience. We are working with our local partner to deliver a unique set of enjoyable and inspiring cultural insights for the visitor. We hope you will come home refreshed, inspired and with memories and a greater understanding of another culture that may even have an influence on your way of living back home.
This experience is an insight into the Monks of Northern Ethiopia and their history, which has been the basis of Christianity for 3000 years. The programme allows you to meet these people with a guide and spend time with them to understand their ways and beliefs.
We have not identified a local charity to support yet so we will donate a proportion of the income we receive to an International charity of choice, which at this time is Wateraid.
Popular similar vacations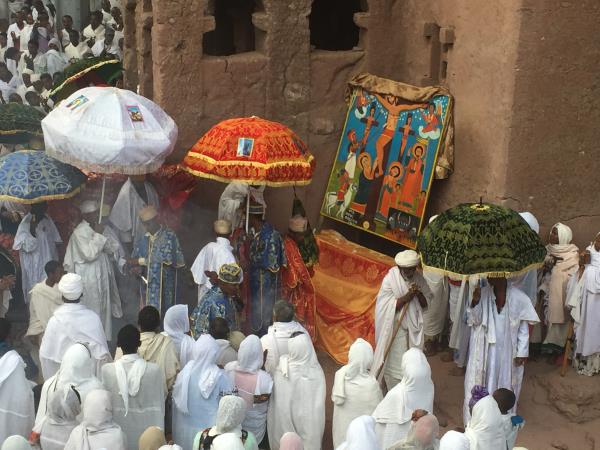 Discover the people, places and wildlife of Ethiopia
From £2483 17 days excluding flights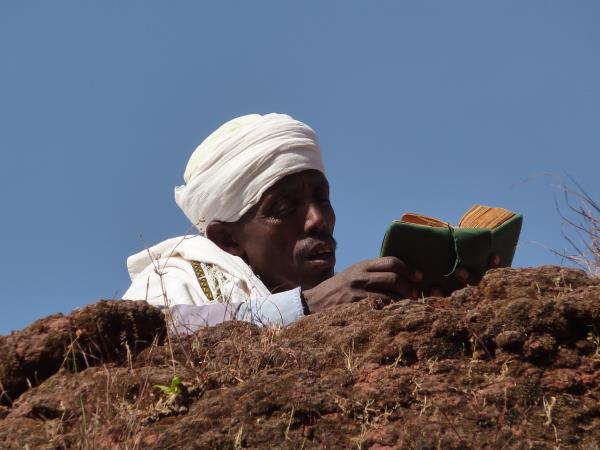 Discover the natural beauty and culture of Ethiopia
From £1795 14 days excluding flights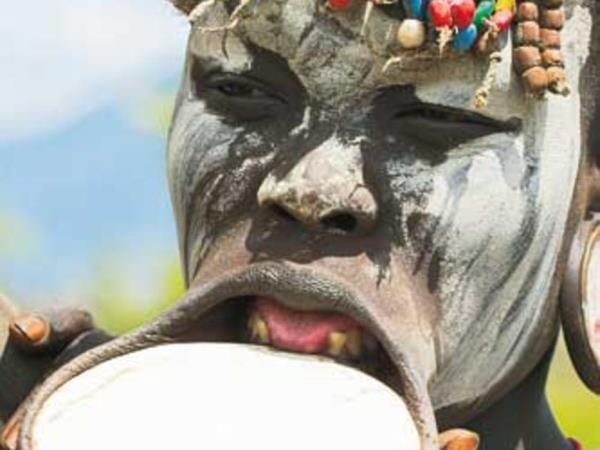 Travel to the Omo Valley, Africa's cultural heartland
From £2395 14 days excluding flights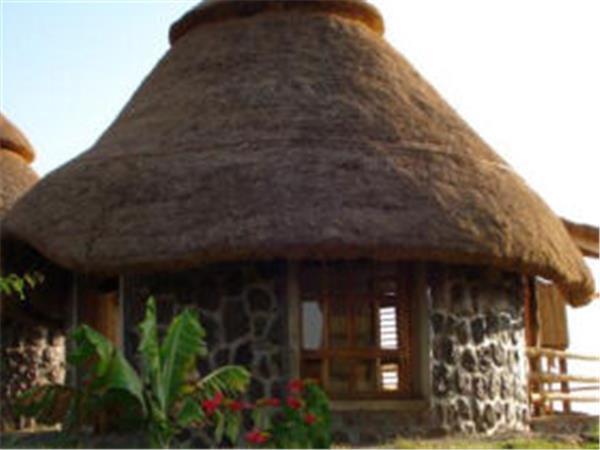 A unique insight into the tribes and landscape of Southern Ethiopia
From £2649 11 days excluding flights