"All about wildlife, this tour delves into the natural differences either side of Indonesia's Wallace Line, observing Komodo dragons in the dry east and orangutans in the wet west."
Highlights
Denpasar | Uluwatu Temple | Dinner with Professor Putra Sastrawan, a world expert on Komodo Dragons | Java | River boat to Borneo | Camp Leakey | Tangui | The National Park HQ | Bali | Labuan Bajo | Rinca | Komodo National Park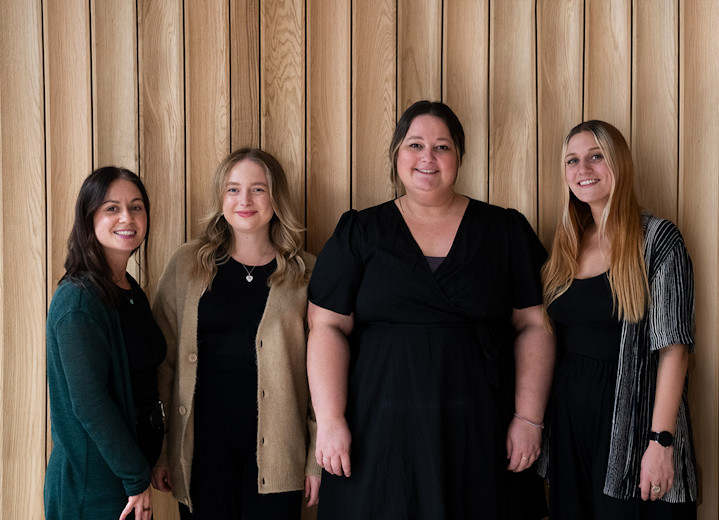 Departure information
This trip can be tailor made throughout the year to suit your requirements
Our top tip:
Make sure you pack some good quality mosquito repellent: humidity + bites = bad combo.
Activity level:
Lesiurely/moderate.
Accomm:
11 nights comfortable eco-lodges.
Solos:
This trip can be tailored to solo travelers with a surcharge.
Meals:
All meals included.
Included:
Accommodation, transport inc. internal flights, listed activities, entrance fees, tour guide.
Responsible tourism
Responsible tourism: Indonesia, Komodos & orangutan vacation
Environment
The main aim of the company is to use eco tourists as a means to give us funds for Conservation in areas around key national parks. Our first target was the Komodo National Park where in 1998 in the village of Labuan Bajo (a backpacker destination), there was not even one decent hotel and this gem of a park had widespread reef destruction through bombing and cyanide fishing + poaching of deer the main food of the Komodo dragon. Our abjo Lodge pioneered a hotel offering the first AC rooms with hot water = a swimming pool in the area. Now there are over 600 rooms with such facilities and the park is SAFE through its income from tourists. The same story but not as successful is the 150% in river boat businesses on the Sekonyer river pioneered by increased business from our Rimba Orangutan Eco Lodge in Borneo. We now have a company conservation fund where all guests booking through us pay US$ 10 into this fund which will be used for Conservation projects I parks.
Each lodge attempts to look after the environment around the lodge. For example Udayana Kingfisher Eco Lodge is now a bird sanctuary, Kelimutu protects a coffee plantation. Each lodge keeps bird and butterfly lists which are examined annually for ecological sustainability. Each lodge is now undergoing a thorough Benchmarking under the guidelines of STI (following Green Globe 21). Udayana Kingfisher Eco Lodge was the first small hotel in Indonesia to gain Green Globe eco accreditation in 2007 after 3 years of benchmarking. Our hope is that all our lodges can have such level of accreditation. In 2010 we moved to STI. There is extensive eco management practices; Kelimutu is entirely solar powered (on clear sunny days), Udayana has large rain storage tanks; all have composting and recycled sewage systems; Kelimutu and Udayana have solar water heating. All have recycled waste disposal systems
All our lodges have showers only except for 2 rooms at Udayana and 2 rooms at Bajo. We change sheets and towels every 3 days unless guests leave when they are always changed for new guests. We clean with vinegar only but are still weak with eco washing up liquid and soaps due to sourcing problems.
All lodges recycle to the best of their ability according to local facilities (best in Bali). Our relevant SOP for rubbish splits rubbish into 6 categories (1) biodegradables (2) clean paper (3) clean plastic (4) bottles (5) cans (6) dirty paper and dirty plastic + miscellaneous eg tooth paste empties, nappies etc. (1) is composted with leaves and manure and then put into our work farm (2) (3) (4) and (5) are all recycled by local contracts and (6) is taken to the local dump. This system is the aim. It works best in Bali but is slowly improving in all our outlying lodges.
Community
All our lodges follow eco tourism principles pioneered by Green Globe 21 which we now follow through Sustainable Tourism International. Thus all lodges employ 95% local people, honours and supports the local culture through visits to villages, watching dances and donating to schools, purchase only from local or Indonesian companies all our food, furniture and travel needs and promote local travel companies in joint venture tours. We also support schools in each community around the lodge.
100% of our paid staff are local. Our only expatriate staff are shareholders who give of their time and expertise free to promote the company.
All our staff in all lodges receive training by our Managers through Standard Operating Procedures (SOPs) on all aspects of management including SOPs written our mandatory Green Globe benchmarking techniques (rubbish disposal, energy saving techniques, recycling and reuse of paper, bottles, cans and plastics). Some of these practices are used in their private homes. Ownership of our lodges varies from 100% local ownership (Udayana Kingfisher Eco Lodge) by Udayana University, to 100% owned by ELI (Rimba, satwa, Kelimutu) to partial ownership by ELI (Bajo). Of the 33 shareholders of ELI, 21 are Indonesian nationals owning 32% of the total shares. Of the Indonesians, 18 of the shareholders are staff members of the company thus benefiting greatly from dividends.
We send all guests who have booked through our Booking Centre a 12 page Travelers Information Pack with contents below including information as to why we are an eco lodge. Clear information is stated re dress code, expected behavior and cultures. In all our lodges, we use 100% local food and drinks (including local beer and wine); we do not purchase from shops with imported foods.
In Bali our Udayana Kingfisher Eco Lodge has the first Indonesian managed cricket club in the world. Commencing in 2003, our company has invested many thousands of US$ in supporting cricket in around 20 local schools and offering club membership to those interested in going on with the game. Over 10 of our members have been ICC trained in all aspects of the game and over 15 have played for Indonesia in their Adult, under 23 and under 19 teams all over the Pacific region I tournaments sponsored by the ICC – East Asia Pacific. We find jobs for our cricketers and many now work with the company.
In our Travelers Pack, we suggest to our guests that if they wish to bring something, they should concentrate on nominated schools from each lodge and bring school equipment (note paper, pencils, pens etc) for the kids. Our "non for profit Foundation – INIRADEF" manages funds for many organizations (eg foreign and local churches, a number of Australian government agencies and universities, Save Indonesias Native Species) all aimed at water improvement, sustainable job creation and conservation activities.
8 Reviews of Indonesia, Komodos & orangutan vacation
4.5 out of 5 stars
---
Reviewed on 11 May 2018 by Roxane Heus-Mosher
1. What was the most memorable or exciting part of your vacation?

The whole experience was memorable!! Seeing orangutans, Komodo dragons, snorkelling. The wonderful people we met. And all this happened without any problems because of the great booking done through Ecosafaria.


2. What tips would you give other travelers booking this vacation?

Trust booking with the tour operator. They put together everything we requested and all was as promised.


3. Did you feel that your vacation benefited local people, reduced environmental impacts or supported conservation?

Yes. The whole trip was very eco friendly and you're giving local people a job.


4. Finally, how would you rate your vacation overall?

Scale of 1-10 I would give it a 10. One of the best of many vacations we have been on.
---
Reviewed on 09 May 2016 by Robert Young
1. What was the most memorable or exciting part of your vacation?

Our trip to Borneo to see the orang-utans in Kalimantan was the most memorable part of our trip. We were fortunate to be within a couple of metres of an alpha male on one occasion. While in Borneo we also were able to see a variety of other primates and to spend time in the jungle during walks where there were many species of birds, butterflies and plants.


2. What tips would you give other travelers booking this vacation?

The trip was very well organised and supported by the local team but those from less hot and humid climates would be advised to ensure that they arrive in as fit condition as possible in order to make the most of the walks to see animals,
birds, plants, etc.


3. Did you feel that your vacation benefited local people, reduced environmental impacts or supported conservation?

The trip would have been of some economic benefit to the local population but it was not easy to engage in other ways with local people other than the guides, lodge staff, etc.


4. Finally, how would you rate your vacation overall?

The trip was excellent so there were only a couple of suggestions for improvement that we passed on to the organisers.
---
Reviewed on 29 Dec 2015 by Wendy Davis
1. What was the most memorable or exciting part of your vacation?

The animals.


2. What tips would you give other travelers booking this vacation?

Research the food that is available.


3. Did you feel that your vacation benefited local people, reduced environmental impacts or supported conservation?

I enjoyed my vacation. I wanted to explore and that is what I did.


4. Finally, how would you rate your vacation overall?

I rate my experience as pleasurable and most rewarding.
---
Reviewed on 03 Sep 2013 by Gerry Schulz
1. What was the most memorable or exciting part of your vacation?

Close encounters with a large male orang-utan in Kalimantan and two rival female komodo dragons on Rimba Island.


2. What tips would you give other travelers booking this vacation?

If you only have time to visit one island to see Komodo dragons choose Rimba rather than Komodo.


3. Did you feel that your vacation benefited local people, reduced environmental impacts or supported conservation?

Yes - the local people really welcome you as they are keen to benefit from the tourist industry. We bought locally made souvenirs and planted trees for ourselves and our grandchildren at a reforestation project. Unfortunately in order to see the maximum possible in the time available we had to make 6 domestic flights - not so environmentally friendly!


4. Finally, how would you rate your vacation overall?

This was an excellent trip. We would thoroughly recommend it to anyone with similar interests - wildlife and photography. Don't go if you need some rest time on vacation though.
---
Reviewed on 16 Feb 2011 by Susan Haldy
1. What was the most memorable or exciting part of your vacation?

I have numerous fantastic memories of this wonderful experience ... obviously the most important highlight was the privilege of visiting some of the most exotic and remote parts of our planet, a novel idea indeed!

During our jungle trek on Rinca island, being so close to the Komodo dragons, and learning from the ranger and guide all about the dragons' way of life, was thrilling, educational and exhilarating (Had someone "arranged" for a dragon to be sunning itself at the end of the jetty upon our arrival at Rinca? What luck!) … and the boat ride from Bajo to Rinca was a big adventure, too. Fulfillment of a lifetime dream by spending my birthday in the jungle of Borneo with the orangutans, plus the honour of meeting with Dr. Birute Galdikas at Camp Leakey, followed by the wonderful birthday dinner celebration - and delicious birthday cake - on board our klotok under a full moon and in the company of numerous fireflies made the occasion absolutely unique! We were blessed with wonderful guides in Bajo and Kalimantan (Henrik and Pardi) who were simply outstanding in all ways: friendly, knowledgeable and attentive to all our needs, and they both contributed to making our trip so successful. We have left our two "friends" in their respective jungles, knowing future visitors will be in the very best of care …

The warmest of welcomes at each of the three lodges we visited (Udayana, Bajo and Rimba) will never be forgotten; all staff on duty genuinely made us feel that we had "arrived home", and each delightful one of them is a perfect example of the graciousness and charm radiated by all Indonesians. Not only were all meals so delicious, copious, and beautifully presented (our many photos can prove this!), but the lodge staff made no qualms about cooking different dishes at the wave of a wand, or sending someone down to the local market to obtain a requested fruit, or serving meals at exceptionally early and late times to suit our programme! Accommodations were clean, comfortable and very adequate. At Udayana I had the exceptional and adventurous company of a cute frog in the bathroom during the night (I should add my newly found friend had entered via the open air – but covered shower area – to keep me company! … and this was just one of so many delightful creatures to be found in the area. The Udayana lodge driver, Santos, was sympathetic and understanding of our special wishes at all times, cared for us with security and comfort, at the same time managing to provide us with a fascinating insight into the local way of life.

Special mention goes to Nyoman Martini (the Ecolodges travel coordinator), who managed to rearrange our programme - due to a last minute flight cancellation - with great expertise and infinite patience, and I wouldn't be surprised if she also had a sleepless night into the bargain!

It is very evident that Meryl and Alan Wilson oversee a marvellous team within the Ecolodges Indonesia group of lodges. Their constant and caring interest and vigilance resulted in our vacation experience being better than perfect. From Spain we send an enormous "Olé!" to everyone and hope to renew friendships again in the not-too-distant future.


2. What tips would you give other travelers booking this vacation?

Thanks to finding the Responsible Travel web page a few months ago, quite accidentally, I was immediately put in contact with the operator. Email correspondence and phone calls were dealt with in a timely and efficient manner, and I would have absolutely no hesitation in recommending future travelers to have total confidence in this company.

Indonesia is a wonderful country to visit, and we particularly enjoyed being treated as VIP guests everywhere we went during the low season (January). I deduce that traveling in the off season is most likely a best kept secret! Indeed, it seemed that we were almost the only guests at the lodges visited. For experimented travelers who enjoy flora and fauna any tailor made itinerary offered by this operator will surely thrill and delight. The distance travelled, expense involved, minute organisation and planning, far outweigh any negative "mishap" that might occur.

One should travel to this destination with an open and flexible mind, and be prepared to make the most of every minute – no matter what happens. Be prepared for last-minute changes to any tailor made programme (beyond the operator's control), since the vast majority of Indonesian internal flights are frequently delayed without explanation, and there is also the possibility (and even likelihood!) of last minute flight cancellations. When our programme was in the initial stages of planning, I had no idea how complex the routing between Bali and Borneo is (depending on the day of the week - a minimum of 2 connecting flights is necessary and possibly 3!), and didn't realise what a mammoth task had been placed in Nyoman's expert hands. In our case, already partly en route to Borneo, we were suddenly faced with a last moment flight cancellation so, understanding of the fact that Plan A was no longer feasible, and trusting that Nyoman would efficiently be working on Plan B, I had gone along on the trip with Plan C up my sleeve. In effect this resulted in us losing one of our nights' stay at Rimba (a great disappointment!), but we had the unexpected and additional bonus of being able to visit the Borobudur Temple in Java, plus witnessing the recent destruction caused by the recent volcanic eruption of Mt. Merapi, followed by a relaxing foot massage prior to catching a flight to Banjarmarsin (not originally on our schedule), where we spent overnight (another adventure in itself), before flying on to Pangkalan Bun. All credit goes to Nyoman for being able to rearrange our programme at the 11th hour, bearing in mind that all internal flights appear to be fully booked long in advance!


3. Did you feel that your vacation benefited local people, and minimized impacts on the environment?

I find it hard to imagine that our impact on the environment hasn't gone unnoticed, since our entire trip entailed a total of 18 flights from Malaga back to Malaga – and including stopovers of several days in both Dubai and Kuala Lumpur – at our election.

Evidently many local people have benefited from our visit, in that they have had some more work in the low season. We have tried to purchase arts and crafts directly from the locals and/or in establishments off the tourist track. We tried independently to interact with the locals to provide better understanding and goodwill. However, we felt that the visit with Pardi to the village of Tanjung Harapan on the Sekonyer River – although extremely interesting – was somewhat touristic, in that obviously the locals are accustomed to receiving tourists, but the children were not overly grateful for the candies and other small gifts we bought for them in Kumai prior to traveling upstream. This is most likely an expected "routine". Nevertheless we enjoyed a fascinating walk through the village and encountered endless photographic possibilities.


4. Finally, how would you rate your vacation overall?

I don't know of sufficient superlative adjectives to describe our experience ... BRILLIANT!!!

Our thanks to one and all, no matter how small or larger part they played in making our memories so positive!

---
Reviewed on 05 Feb 2011 by Jillian Woodford
1. What was the most memorable or exciting part of your vacation?

The most memorable aspect will probably be the excellent and thoughtful hospitality of all the staff at each of the three eco lodges I visited. Every detail of my trip was taken care of. I was made to feel very comfortable and very welcome by everyone.

The most exciting? Hard to pick one thing from a long list: Arriving in Borneo and setting off down the Sekonyer River on a klotok; meeting Tom, the king Orangutan, in Camp Leakey; seeing crocodiles, rare birds, butterflies, proboscis monkeys, komodo dragons ...


2. What tips would you give other travelers booking this vacation?

Bring a lightweight poncho, some good binoculars, and extra strength mosquito repellent.


3. Did you feel that your vacation benefited local people, and minimized impacts on the environment?

Yes. The lodges are genuine and knowledgeable in their efforts to be protect the environment and respect local culture. The staff and guides are all local people.


4. Finally, how would you rate your vacation overall?

Excellent. It really exceeded any expectations.
---
Reviewed on 10 Aug 2007 by Eleanor Dawson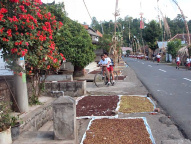 1. What was the most memorable or exciting part of your vacation?

We love the Udayana folks! Egrets and other birds fill the nearby most beautiful sewage treatment plant in the world. We spent two weeks at Udayana ecolodge, and they also set us up for their Bajo Komodo lodge and trip to see the Komodo Dragons. Three days to west Bali where we visited the breeding centre for the endangered white Bali Mynahs. Drivers available to go to religious and cultural sites all over eastern Bali. Relaxing place surrounded by flowering trees. We saw 15 of the 54 birds on their list. They are close to beaches, even though on a breezy hill next to the university's conservation area, with a view up to the great volcano.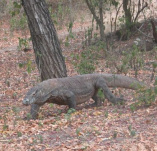 2. What tips would you give other travelers booking this vacation?

Whatever you want to do in Bali, they can set it up, or their other ecolodges. Give Nyoman Martini, scheduling manager, a list of what you want to do, and she'll make suggestions and set things up before you leave home. If there are other Bali places you'd like to visit on the responsible travel list, they can make arrangements.


3. Did you feel that your vacation benefited local people, and minimized impacts on the environment?

Local employees and staff, solar heated water, Green Globe certified.


4. Finally, how would you rate your vacation overall?

A wonderful place and very helpful. Wish it were as close to Missouri as it is to the Aussies who keep coming back. We are so glad we found it through you.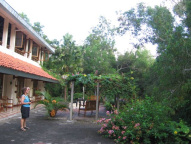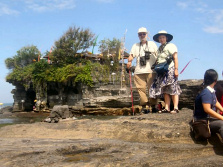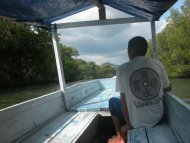 ---
Reviewed on 18 Sep 2007 by Marjorie Barker
My first surprise, despite being informed from the beginning that there were tailor-made departures for this trip, was that I was always alone and never in a group. This was not a problem for me but might be for a timid traveler.

I visited 3 eco lodges and everywhere met very friendly people , all concerned with protecting the planet in all its bio diversity. The lodges were comfortable and are dedicated to environmental protection.

My biggest disappointment was not being able to go to Borneo to see the orang utans which was for me the highlight of my trip. The reason being that the only plane flying to this isolated spot in Borneo was grounded for 4 days with no alternative means of getting there available. Everything was done to try and find another time for me to go there but as this was impossible they sent me to their eco lodge in Sumatra where I was able to go elephant trekking , traveling through the jungle by river boat and visiting a centre where they are fighting to save the endangered Indonesian rhino.. This was very enjoyable but did not compensate for missing the orang-utans. I am still trying to be philosophical about this and telling myself that these things happen especially y when traveling in places like Indonesia.

I recommend this vacation for people interested in the efforts that are being made to conserve the environment and its endangered species. It is not a place to go to if you want to be sure of seeing animals in the wild. The thick jungle cover makes this very unlikely but I did see some wildlife including birds; and just being in these isolated places, traveling through dense rainforests and across the sea in small boats where they cook you freshly caught fish for lunch , made this vacation very worthwhile for me, not forgetting the wonderful people!

Alan and Meryl Wilson are dedicated people who run their eco lodges with great concern and respect for the environment. I recommend this type of vacation which gives an insight into what is being done in Indonesia by courageous people fighting against great odds. I came back feeling uplifted and inspired that there are such people in the world. Alan and his wife and all their staff were delightful friendly people with whom I felt I had a lot in common and who did all they could to make my stay enjoyable. And I do intend to go back there in 2 years time.
---
Popular similar vacations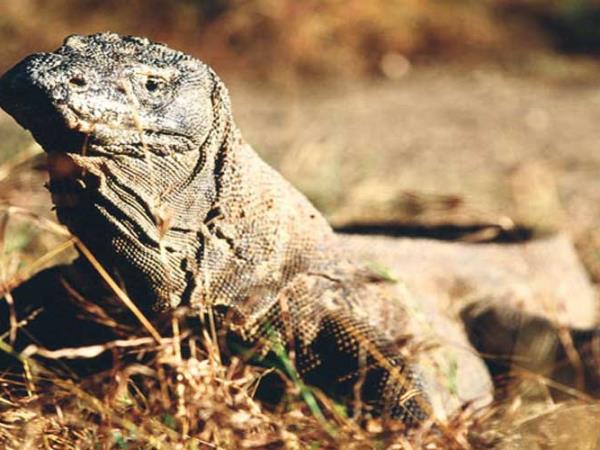 Sea kayaking to some of the most remote beaches on earth
From US $2295 10 days excluding flights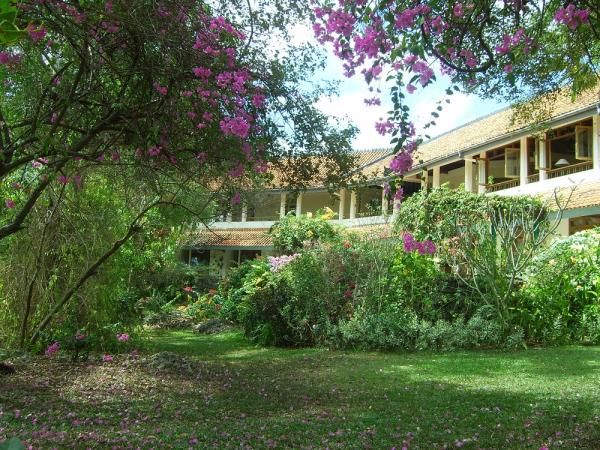 Bio diverse ecology & culture of east and west Indonesia
From £3520 18 days excluding flights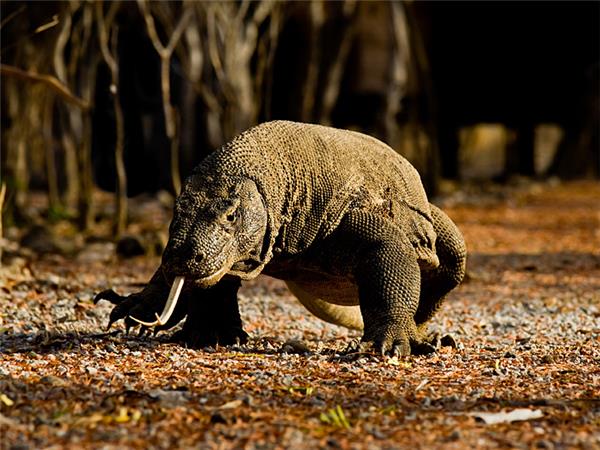 Orangutans, Komodo Dragons & coral reefs
From US $3295 - US $3545 14 days excluding flights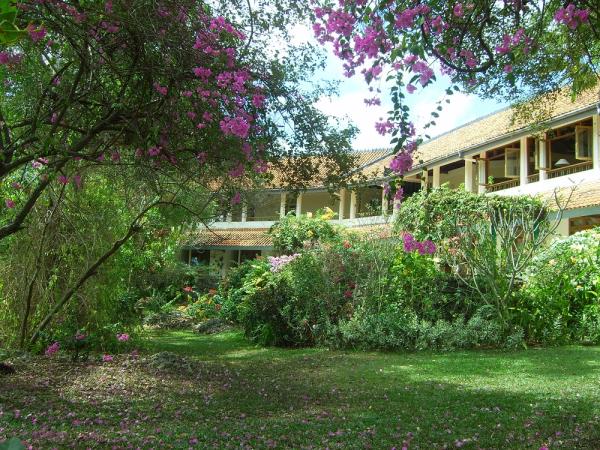 Experience snorkelling, komodo dragons and the colored lakes
From £1100 8 days excluding flights