"Combine volunteering at a People and Wildlife centre in Malawi, caring for animals and getting involved in community projects, with a safari in sepctacular Zambia. "
Highlights
Lilongwe | volunteering at wildlife centre | participate in community projects | South Luangwa National Park in Zambia | two days of safari game drives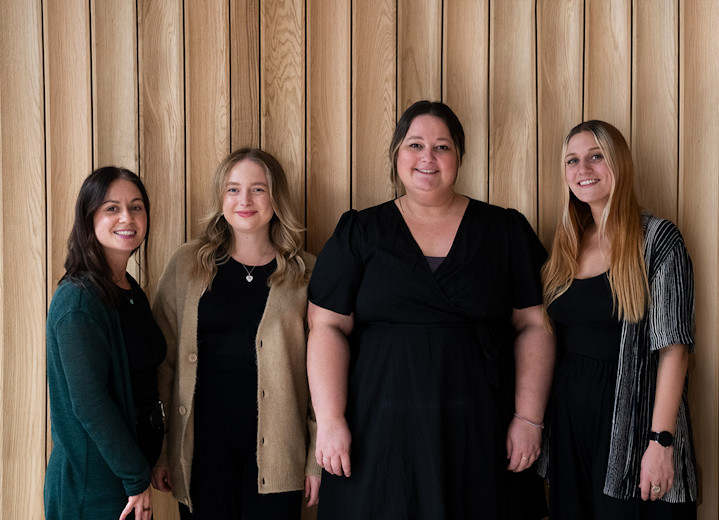 Departure information
Departures can be arranged at anytime to suit you. Placements start on a Tuesday or Saturday
Vacation type
Volunteer travel - what's it all about
Are you looking for an adventurous trip with a purpose, or on a gap year or career break? If you want to make a difference in some of the world's most important conservation areas - and in community projects - then volunteer trips are for you! Volunteers tend to have a sense of adventure, and come from a range of different backgrounds and from all over the world.
Edward Abbey said 'sentiment without action is the ruin of the soul'.
Responsible tourism
Responsible tourism: Wildlife volunteering in Malawi, with Zambia safari
Environment
Volunteering:
Malawi is known as 'the warm heart of Africa', both for its stunning beauty and friendly people. It's also one of the most densely populated countries in Africa and one of the poorest countries in the world, which puts enormous pressures on its natural resources. As a result, the illegal trade of wild animals and their slaughter for bush meat is still a big problem in Malawi, at a time when conservation of both the environment and wildlife is more critical than ever.
We work to protect Malawi's wildlife & habitats. Since our inception in 2007, our programmes have evolved in response to local needs, working with wildlife as well as people and approaching the issues from all angles.
We rescue and rehabilitate wildlife in distress and conduct scientific research to better inform both our welfare and conservation projects. We're working with the highest levels of Government to tackle wildlife crime through advocacy and enforcement initiatives, tens of thousands of school children are engaged in our environmental education programmes across the country and our community conservation projects are helping people to live more sustainably. You can find out more about our projects below.
We owe a great deal to those partners, volunteers and generous donors who have helped make our work possible. Thanks for your support and for others interested in joining our cause, please do get in touch.
There have been some fantastic achievements at the centre within the last couple of years – there's the rescue and rehabilitation of hundreds of animals including lion, leopard, antelope, baboons and crocodiles, with a mojority of them being released back into the wild. The PAW (People and Wildlife) clubs in 12 of the poorest communities are fully supported by the chiefs and officials, with whom we have developed various income generation projects and we even have support from the UNDP and City Assembly for our city wide afforestation project plan.
We are accredited by both PASA and GFAS and are Malawi's only member of the Species Survival Network. Our work was recently recognised when we were awarded the Virgin Vacations 2011 Responsible Tourism Award for 'Best for Conservation of Wildlife and Habitats'. This is what the judges had to say: "Fending off developers, the centre has reclaimed and revived 90 hectares of urban wilderness to provide sanctuary for rescued, orphaned and injured wild animals, and promotes conservation to locals and tourists alike. It now takes over 20,000 visitors per year, showing its value as a centre for both the people and wildlife of Malawi." Supported by the BBC and Geographical Magazine the awards are the only one of their kind in the world.
Safari:
The lodge was completed in 2009. From the beginning of the project, the local community was involved to develop a lodge that limited its impact on the environment and supported the communities living near this National park.
In the construction of the lodge, only labourers from the local communities were engaged. Almost a year's work, for a variety of skills, from builders to plumbers and carpenters. The furniture, including beds, tables and chairs were locally made by carpenters being trained at a nearby Catholic Mission station. The lodge is truly Zambian made and while not '5 star' it has charm and a feeling of simplicity that is in touch with the natural surroundings.
For every guest through Responsible Travel we will make a donation to the Luangwa community project to help support community and conservation programs being run by South Luangwa Conservation Society and North Luangwa Conservation Project.
The lodge is self-sustainable with a plentiful water borehole and means to properly dispose of rubbish and wastewater. As a new lodge, the latest eco water saving taps and showerheads that reduce the flow and usage in to our chalets have been installed. Towel and linen washing is done on site and only when required. We have secure waste facilities to keep wild animals (especially baboons) out and to make sure our impact of the surrounding environment is minimal.
The lodge is owned and run by like minded individuals, one being the first Luangwa resident, Zambian National to own shares in a safari lodge in the area. Everyone is committed to the protection of the wildlife and habitat of the Luangwa Valley and also believe in employing and assisting the local communities.
Community
We believe we can make a real difference working with the local communities in terms of raising awareness of the importance of respecting our environment and keeping wildlife in the wild, whilst also providing alternatives to practices such as deforestation and the illegal bush meat trade.
The sanctuary provides jobs for over 40 local Malawian staff, and as a 'centre for the people' make every effort to ensure that the less privileged people in the communities benefit from the facility. For example, we organise wild picnics for local orphanages to come on a wildlife tour and enjoy the local playground, or run training scholarships for a number of children from the poorer local schools.
As a pilot 'People and Wildlife' project we also hope that our success will be used as a model for others around the world. In years to come we will be able to showcase the benefits of addressing conservation issues in partnership with the local communities through education and outreach, and become a true centre for the people and wildlife of Malawi.
3 Reviews of Wildlife volunteering in Malawi, with Zambia safari
5 out of 5 stars
---
Reviewed on 13 Aug 2016 by Carolyn Anderson
1. What was the most memorable or exciting part of your vacation?

Volunteering at the wildlife sanctuary was amazing. My favorite animal belonging to the feline family and to be as close as a few inches (with a wire fence between) of the lions was amazing. The day is well organized and the staff takes great care in teaching the volunteers how to interact with the animals that are being rehabilitated to be released into the wild. The Sanctuary also has animals that will never be released due to special conditions.
These animals are used to teach tourists, especially the local population, about how to preserve wildlife and their habitat. My granddaughter and I spent
two weeks in Lilongwe and one week in Kuti. We also enjoyed a wildlife safari in Zambia over a long weekend - a great adventure to see how wild animals
live in nature.


2. What tips would you give other travelers booking this vacation?

The accommodation is very basic - some days there is hot water for showers and other days there is no water. Be adaptable. If you are interested in being part
of the Sanctuary's mission, there are daily duties that need to be completed. Be prepared to work at least 8 hours per day. Some of the volunteers during our
stay preferred to treat this as a "fun" vacation which left more work for the dedicated volunteers.


3. Did you feel that your vacation benefited local people, reduced environmental impacts or supported conservation?

Over one weekend, I was asked to go to a town in northern Malawi. Two schools were doing a parade and presentation to teach the local people about conserving the local habitat and stop killing wildlife. We also worked with local women and helped them make briquettes from sawdust and shredded paper.
These briquettes are used in place of charcoal and cutting down trees for wood. Purchasing local products for gifts to bring home, also benefited the local people. Construction workers make about US$ 1 per day. Buying their handicrafts benefited the local community.


4. Finally, how would you rate your vacation overall?

This was a wonderful vacation for my granddaughter and myself. If you are interested in making a difference in the lives of animals and local people, we
highly recommend volunteering at this wildlife sanctuary and their associate project, Kuti. Well organized and staff in charge who care about their project.
---
Reviewed on 05 Dec 2013 by Ben van Haeringen
1. What was the most memorable or exciting part of your vacation?

Regardless of species, feeding the orphaned animals or those undergoing rehabilitation would have to be a vacation highlight. During my stay, I was able to bottle-feed baby monkeys and baby duikers, and deliver food to two young servals and an owl. This is an opportunity that I believe would be very difficult to experience elsewhere, and one that I felt also greatly benefited the animals. I also enjoyed the safari associated with the trip - leopard sightings are unusually common at South Luangwa National Park, and I was even fortunate enough to see a pack of wild dogs! The accommodation at Thornicroft Lodge is exceptional, and the guides are very professional and experienced.


2. What tips would you give other travelers booking this vacation?

Firstly, there is no point to maintaining any pretense of cleanliness. You will get covered in both dirt and monkey urine during your stay, and it is worthwhile being aware of this before you book. However, if you can look beyond this, the experiences you will encounter are unique and unparalleled.
I would also recommend taking the safari option at some point in your stay. I would advise to do this in the middle of your trip if possible - it can help break the established routines and spice up Center life. I would also recommend using your days off to experience the local culture - I visited a local music festival during my time off, and had a fantastic opportunity to dance and play with village children.


3. Did you feel that your vacation benefited local people, reduced environmental impacts or supported conservation?

During my stay the environmental officers were away, so I was unable to experience this side of the Center's endeavors, but I definitely believe that I helped to rehabilitate a variety of wild animals (in addition to those already mentioned I was able to monitor and feed vervet monkeys, blue monkeys, olive and yellow baboons, and the resident lion). I also assisted with cleaning rubbish from the wilderness trails associated with the park, which granted me the chance to enjoy the solitude of the bush for some time.


4. Finally, how would you rate your vacation overall?

My time at there was fantastic - I would recommend the Center in a heartbeat to anyone wishing to have a conservation-oriented vacation. Work is not too difficult on the whole, and you will have enough spare time to develop solid relationships with other volunteers and otherwise enjoy your time. Besides, where else would you be able to feed baby monkeys as they crawl over your limbs and back? However, if you dislike common dorm rooms, I would definitely recommend booking the chalet - personal space is somewhat limited, although secure storage spaces are provided. Overall, I had a great time volunteering at the Center, and only wish I had more time to develop small projects of my own!

---
Reviewed on 03 Nov 2011 by Philip Toole
1. What was the most memorable or exciting part of your vacation?

Working with the young orphaned animals, helping to provide their day-to-day care, was a truly unforgettable experience. Seeing wild Lions, Leopards, Elephants (and many more) up close on safari was fantastic, surpassing all my expectations.


2. What tips would you give other travelers booking this vacation?

Get stuck in! Treat yourself to the safari towards the end of your vacation - as a relaxing reward for all the hard work volunteering.


3. Did you feel that your vacation benefited local people, and minimized impacts on the environment?

Yes. As well as the obvious benefits to the animals, the Centre also runs various community projects - which it is possible to get involved with.


4. Finally, how would you rate your vacation overall?

Top marks! A great experience. It was a privilege to spend time with such a dedicated team of employees and volunteers.
---
Popular similar vacations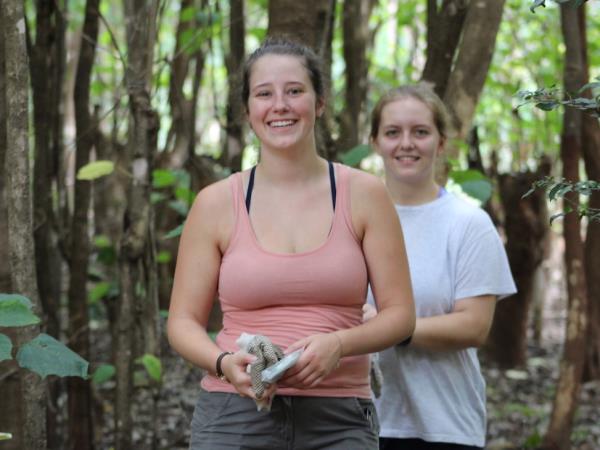 Volunteer at Africa's top wildlife sanctuary
From £1370 - £4350 14 days excluding flights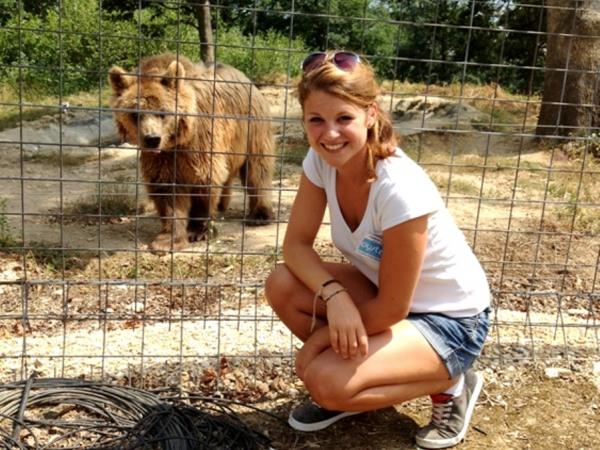 Volunteer at an inspiring bear sanctuary in Transylvania
From £925 7 days excluding flights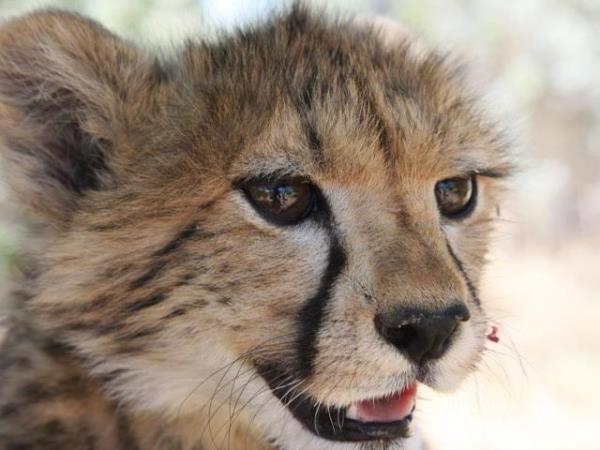 Rehabilitate and release cheetah in the wilds of Namibia
From £860 17 days excluding flights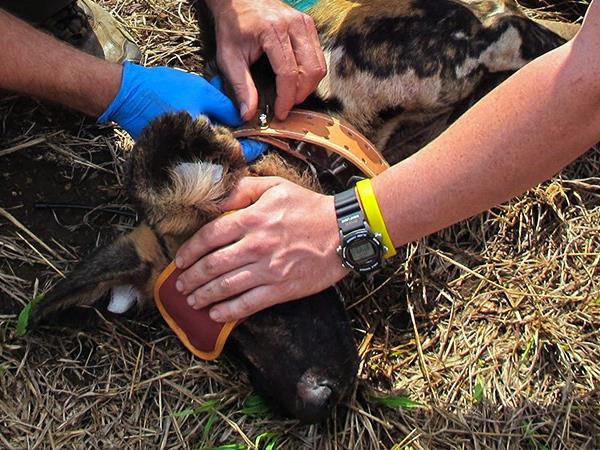 Award-winning, Fair Trade certified conservation work
From US $1330 14 days excluding flights